A member on Twitter shared a few photos that looked like a Zotac Gaming GeForce RTX 3090 Trinity HoLo card along with some alleged GeForce RTX 3080 designs.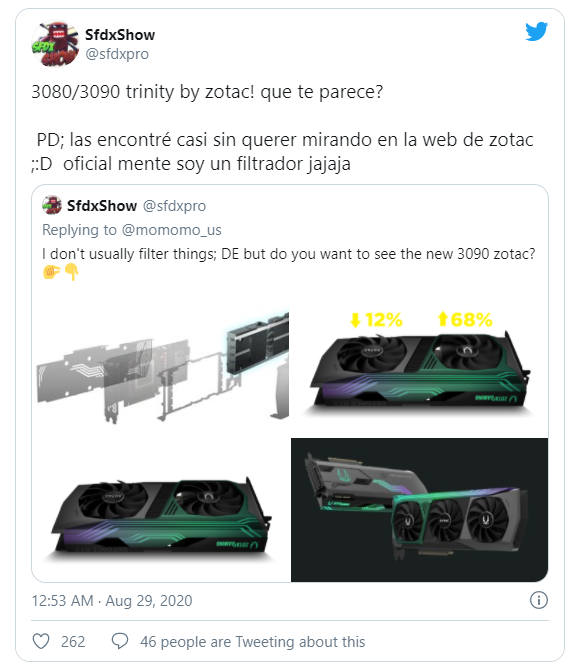 The GeForce RTX 3090 Trinity HoLo card looks just as lean as the recently leaked NVIDIA Founders Edition. According to the render of Zotac, it will also occupy 3 PCIe slots and be equipped with a 3 fan cooling system, which is expected to consume a lot of electricity. Even the backplate looks quite thick.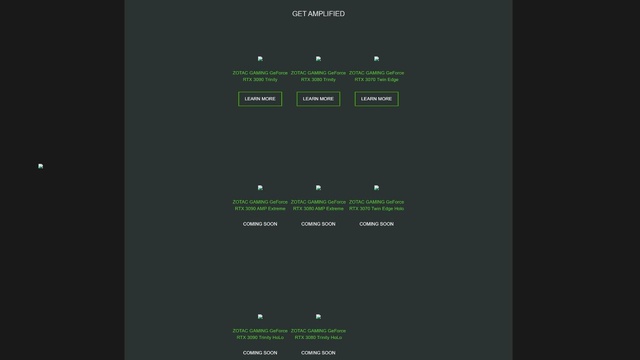 Another Twitter member momomo_us added that Zotac will have eight new graphics card models, ranging from GeForce RTX 3070 to GeForce RTX 3090. GeForce RTX 2070 models include Zotac Gaming GeForce RTX 2070 Twin Edge and GeForce RTX 2070 Twin Edge HoLo. If you look at the name and guess, these cards can use the 2 fan heatsink design to cool.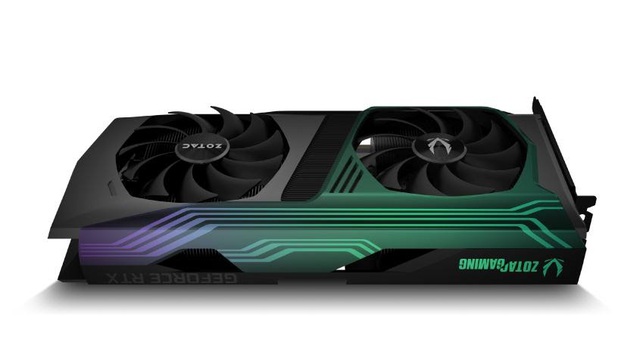 The GeForce RTX 3080 and GeForce RTX 3090 each come in three models, including Trinity, Trinity HoLo, and AMP Extreme. As usual, the AMP Extreme will be the most clunky version of Zotac's Ampere family, meaning it has the best die and runs at the highest clock speeds.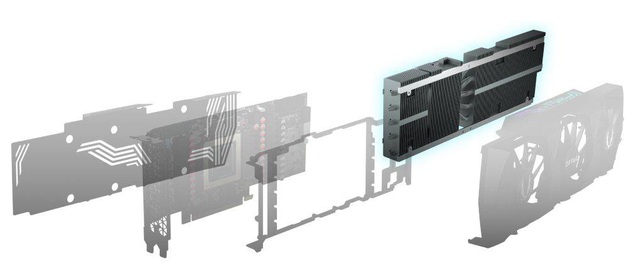 On September 1, NVIDIA will hold an event to introduce the next generation of GeForce Ampere video cards. At the same time, GPU card manufacturers are also preparing to prepare marketing campaigns, so it is not too surprising that leaks appear more and more.
Source tom 'HARDWARE compiled Gearvn