Cards are too scarce now, so even the 32 year old Nintendo Game Boy is being taken out as buffalo. Recently, there was a YouTuber named stacksmashing using this machine to mine Bitcoin, by using a USB flash card to install custom ROMs on the machine. You can refer to the details in the video below.
To mine coins, he needs to be connected to the Internet, but because Game Boy cannot connect to WiFi, he needs to use a Raspberry Pi Pico board ($ 4), connected to a PC to get the Internet back for Game Boy.
The machine itself is equipped with 8-bit Sharp LR35902 processor with a clock speed of 4.18 MHz, reaching a mining speed of 0.8 hash / sec. By comparison, today's mining-specific ASICs have speeds of up to 100 terahash / second, which makes Game Boy mining 125 trillion times weaker.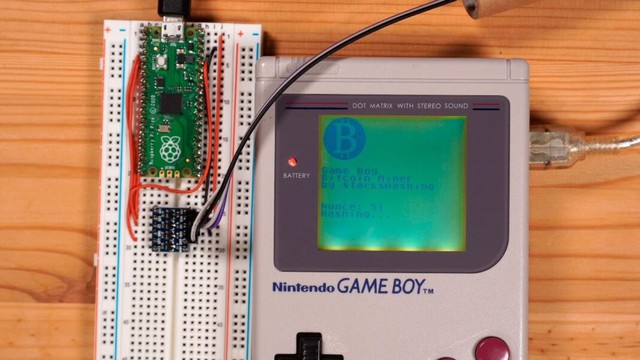 According to calculations, it only takes about … a few million billion years to mine 1 Bitcoin. But looking positively, ASIC miners are very power hungry, while Game Boy only needs 4 AAA batteries to run.
Source: tom's HARDWARE