On January 16, a rare incident happened at Portland International Airport (USA). While waiting for a flight, a passenger took out the PS4 in his suitcase and plugged it into an airport map to play Apex Legends.
After the screen was "attacked", airport personnel quickly appeared to check. The "hacker" politely asked to play the whole game when asked to unplug and stop using the screen.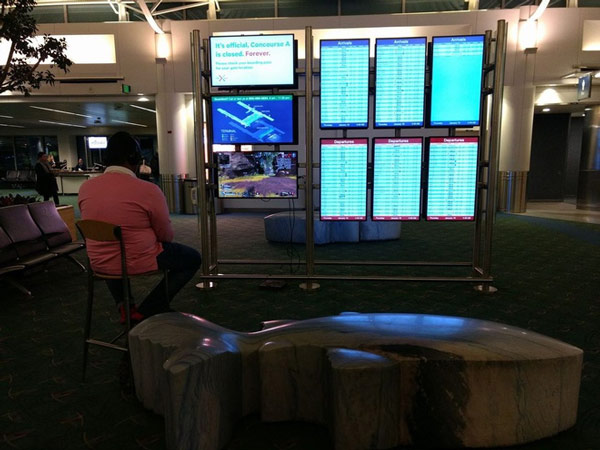 This young man's request was, of course, not accepted by the airport security team as many passengers needed to see the information screen. Finally, the security staff also persuaded the boy to abide by the rules, shut down the computer to stop playing games without a fight.
This is not the first case that passengers accidentally or intentionally do silly things at the airport.
In August 2019, Munich airport (Germany) fell into chaos for 4 hours due to a passenger pressing the emergency button causing the alarm to activate. This incident resulted in 130 flights being canceled, affecting up to 5,000 passengers
In June 2017, a Chinese woman threw nine coins into the engine to pray for good luck and the China Southern flight was delayed by 5 hours.
Interesting implication behind Google's $ 3133.7 bonus for Vietnamese hackers
This site will help you master the technique of using the mouse to the point of 'superiority' to treat all types of games
.