As we all know, Windows 10 users around the world are having many difficulties with ongoing issues on new Windows 10 updates, such as system freezes, rejection USB drive settings and even some bugs that seriously affect system performance in handling essential software. Therefore, it is not surprising that a large number of users are hesitant to switch from Windows 7 to Windows 10 despite Microsoft's advice and even strong measures.
Video 5 minutes summary of content Satya Nadella announced in Microsoft Build 2019
According to the latest market share statistics, the number of people using Windows 7 remains at a stable level each month. In particular, what surprised many people and perhaps even Microsoft was the fact that Windows 10 surpassed its "elder" at the end of last year to become the most used Windows operating system in the world. , accounting for 44.1% of the operating system market share in April, Windows 7 was overtaken but still holds up to 36.43% of loyal users worldwide. Thus, it can be seen that the number of Windows 7 users has not decreased too much from 36.9% in December last year – the time when the operating system of nearly 10 years old was surpassed by its "junior".
Microsoft clearly wants everyone to move to the latest version of Windows, and there will probably be a lot of bad news for those who don't like Windows 10, or to a lesser extent Windows 7 users. in the near future. The first bad news is that Windows 7 is likely to be officially "rejected" by Microsoft on January 14 next year. The second tricky thing is that if you want to get an "extended security support" package after that time, be prepared to spend about $ 200 more per year to Microsoft. In other words, if you do not pay the bill, you will not receive any additional security support options after that "fateful" January 14, 2020.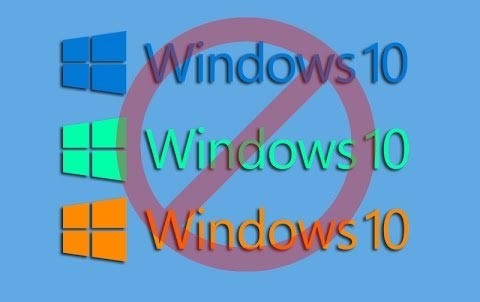 Microsoft released the Windows Terminal with many interesting advantages
With that said, there are a lot of good reasons why people don't want to switch to Windows 10, for example running hardware might not be powerful enough, or too little available memory could be an issue, but Above all, the fact that Windows 10 often "bug ups and downs" after each major update, and then the new patch must be updated. All of these things make many people less sympathetic to the operating system. But if you pay attention, Microsoft has also tried a lot in giving users the most stable updates in recent times.
In fact, Microsoft is no stranger to the phenomenon that users hesitate to switch to a new version of Windows. The current situation between Windows 7 and Windows 10 is exactly like the way Windows XP users persistently "live dead" with this outdated operating system for years and refuse to upgrade to Windows 7, but in the end, Windows XP still has to comply with the "rejection" rule. I think the same result will also come to Windows 10, in line with the words "haters gonna hate" in English, or as Vietnamese people often say "hate is hated the way back." This scene will soon happen, no later than January 14 of the year after Microsoft officially stopped free security support for Windows 7. There won't be any additional security updates, unless businesses spend an extra 200 / year / device.And as I mentioned, this paid program will also be available to enterprise-level users only, with no options available for household users. both.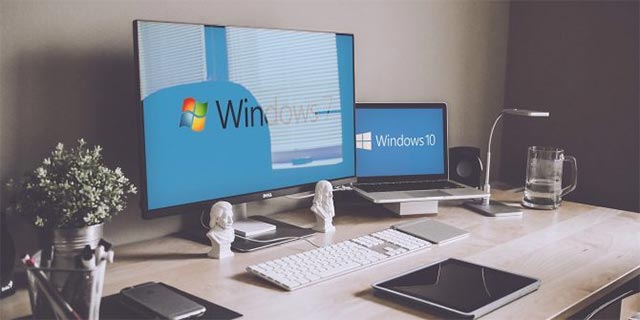 Microsoft now allows replying and managing Android text messages in Windows 10
Perhaps many Windows 7 users still think that this operating system will be much safer than Windows 10, as thought of Windows XP users before. Even though the world of security has not yet recorded a second case of WannaCry attacking unsupported operating systems, that does not mean continuing to use Windows 7 after the operating system. dying becomes a "safe" bet. Just last month, a seemingly "unrelated" company, Google, urged all Windows 7 users to upgrade to Windows 10 after their security team discovered two zero- This day is extremely dangerous, can be used in parallel to hijack the server system. Another important detail is that after the WannaCry that shook the world two years ago, Microsoft also released additional security updates for XP users even though the operating system was dead at the time. That is – a very commendable move by the company, but it is only a special case due to the seriousness of the incident, so Windows 7 users should not "lull" themselves to the thought that Windows 7 is safe and will still be of interest to Microsoft after its death.
I will not take the time to explore all the security arguments to find myself good reasons to upgrade from Windows 7 to Windows 10, especially since SentinelOne experts have detailed 32 reasons. Due to security considerations to switch to using Windows 10 on the Security Boulevard security blog (you can refer to that article here). However, from a personal perspective, I urge all home and business users who are keeping the mindset of being a killer with Windows 7 to read the above article and reflect on the potential consequences of mounting. Bundling with an operating system has stopped supporting such.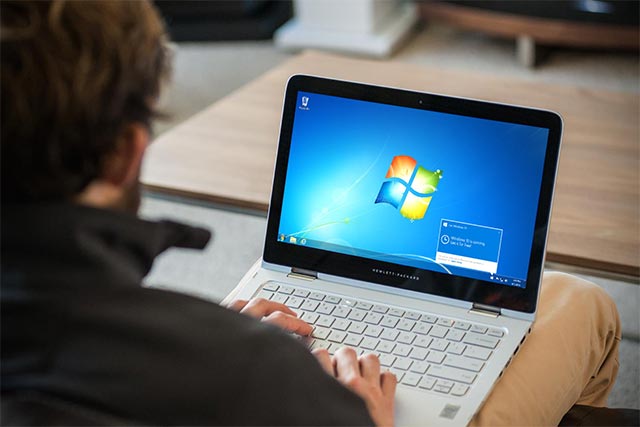 Windows 10 computers must remove the USB or external memory card to be able to upgrade to Windows 10 May 2019 Update
To close this stifling story with some potential good news, I am pleased to inform you that for now, you will still be able to upgrade for free to Windows 10 if you are a Windows 7 user, no matter what. Although the original Get Windows 10 offer actually expired in 2016. The question of why there's this good news is actually a bit complicated and involves a tool like Microsoft media creation or a USB drive (or DVD). In the short term, I boldly think that this is good news for those who are looking to upgrade from Windows 7 to Windows 10. For those who decide to stick with Windows 7 or Windows 10 "haters", please think look carefully one more time.
.