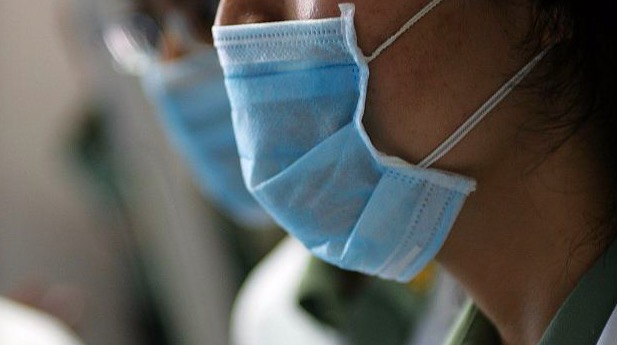 Beijing News Shell Finance News (Reporter Yan Xia) Yan'an Bikang once attracted much attention because of the concept of masks.
Recently, its semi-annual report was released. In the first half of 2020, Yan'an Bikang realized operating income of approximately 3.507 billion yuan, down 16.44% year-on-year; net profit attributable to shareholders of listed companies was approximately 116 million yuan, down 67.41% year-on-year; deducting non-recurring gains and losses attributable to shareholders of listed companies The net profit of about 110 million yuan, down 63.17% year-on-year.
In this regard, Yan'an Bikang explained: In the first half of 2020, affected by the epidemic, except for a few epidemic control products, the domestic pharmaceutical industry generally has restricted production and consumption activities, which has led to a shrinking market demand. At the same time, Yan'an Bikang's upstream and downstream companies delayed the resumption of work and production, and the early company's cargo transportation was also restricted to a certain extent, resulting in a year-on-year decline in the company's main business of pharmaceutical production and sales of new energy and new materials, resulting in a year-on-year decline in company profits; due to the epidemic During the period, medical terminal diagnosis and treatment services were limited, and the demand for medicine decreased, which affected the company's pharmaceutical business sector to a certain extent. Sales revenue fell year-on-year, resulting in a year-on-year decline in company profits.
In addition, Yan'an Bikang also mentioned: On August 17, 2020, the company received the "Advance Notice of Administrative Punishment" issued by the Shaanxi Supervision Bureau of China Securities Regulatory Commission[2020]No. 4), it is determined that between 2015 and 2018, the company's controlling shareholder Xinyi Bikang New Pharmaceutical Industry Complex Investment Co., Ltd. and its related parties have occupied a total of 4.497 billion yuan of listed company funds for non-operating purposes. Due to the long period of capital occupation, it will have a certain impact on the company's corresponding annual periodic report. At present, the company is organizing self-inspection work, and will hire an accounting firm with qualifications to engage in securities and futures-related businesses to conduct a comprehensive review or audit, and will correct relevant periodic reports based on the self-inspection results and special reports issued by the accounting firm .
As the company was filed and investigated by the Securities Regulatory Commission and will be subject to administrative penalties, Yanan Bikang's plan to spin off its subsidiaries for listing has also "flooded."
In March of this year, Yan'an Bikang issued an announcement stating that the company plans to spin off its holding subsidiary Jiangsu Jiujiu Technology Co., Ltd. (referred to as "Jujiujiu Technology") to the Shenzhen Stock Exchange's Growth Enterprise Market.
On August 29, Yan'an Bikang announced that: Shaanxi Securities Regulatory Bureau intends to impose administrative penalties on listed companies and the actual controller Li Zongsong. The company's spin-off is no longer in compliance with the "Regulations on the Pilot Domestic Listing of Subsidiaries of Listed Companies" Therefore, the company intends to terminate this spin-off.
Editor Xu Chao proofreads Li Shihui