XPS and other computers directly at half price: 50% off on Dell small business computers
2020-02-20 13:10:23
24 Likes
54 Favorites
45 reviews

Direct link
The outbreak in early 2020 disrupted the rhythm of everyone's work and life, and the shutdown also severely hit many small businesses. Dell Computer has recently launched a time-limited spike campaign on the theme of "building a big business for a small business".Click here to complete the registration before spike. inThis week 20th and next week February 25-27,14:30 every dayMinuteSome products on Dell's official website can participate in 50% discount spike (50% discount products are limited to 1 per day). Due to the great strength of the discount, it is expected that there will be more users participating in the spike.Click here to contact DELL customer service first.
High Expansion Business Desktop
Vostro Achieves 3668 Series-D13N8
Although Vostro3668-D13N8 is positioned at the entry level, its core configuration is no problem for the office. The processor uses the seventh-generation i3-7100 processor. The storage is a 1TB hard disk and 4GB memory, which can be expanded by the user. Support multiple monitors through VGA and HDMI ports to improve work efficiency. The fuselage has 4 expansion slots to support a variety of high-performance expansion equipment to ensure that it keeps pace with business development.
Vostro3668-D13N8, as a commercial machine, must meet the characteristics of durability. It has been tested at the factory for up to 50 kinds of tests, which can easily meet business needs. Commercial aircraft also need worry-free after-sales. The Achievement Series supports 3 years of on-site service, saving time and effort and solving urgent needs. And it can reach the level of uninterrupted operation. The internal new ventilation system and ultra-fine filter optimize the ventilation to reduce dust and keep the system cool.
Zh
HD High Energy Business Book
Vostro 15-3590-D1305B 15.6-inch laptop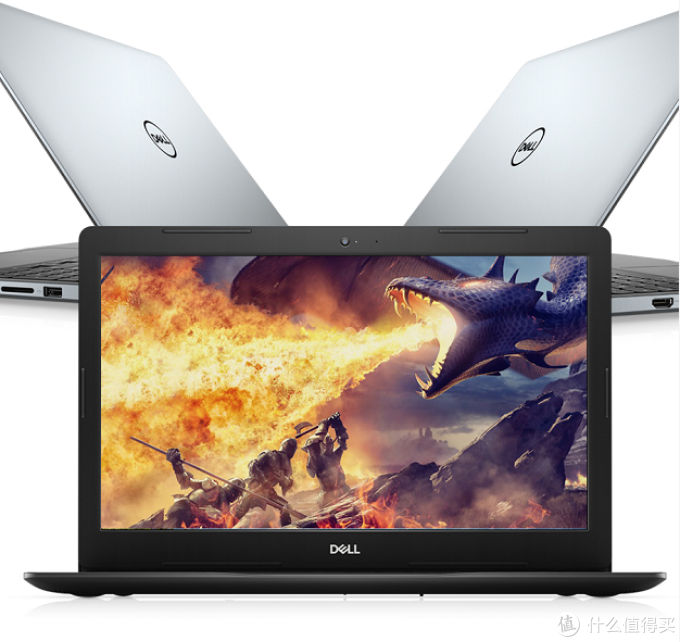 Although it is an entry-level business notebook for the achievement series, the Vostro15-3590-D1305B uses the latest 10th-generation Core i3-10110U processor, and has a 128GB solid-state hard disk / 4GB memory, which is unobstructed in the office. The new version of the i3 processor already has a physical dual core, which effectively improves work efficiency and brings the most comprehensive experience upgrade. The body port is rich, and the DVD drive can easily play disc-related content related to work.
In terms of display, Vostro15-3590-D1305B has HD anti-glare LED backlight display, which effectively protects eyesight. The notebook shaft has been tested for tens of thousands of openings and closings, bringing enough peace of mind to daily use and worry-free use. Users who like the numeric keypad do not have to worry. Despite its small size, it is still equipped with a dedicated numeric keypad, which is easy to count.
Zh
2in1 Original Color Recovery Creative Book
XPS 15-9575-D2601TS
The new DELLXPS2in1 is equipped with a 15.6-inch Dell XPS15-9575-D2601TS variant of the 10th generation Core i5-10210U. It can be described as a small monster with performance, equipped with RadeonRXVegaM4G graphics card, and the memory is a high-speed HBM2 type. As the tenth-generation mobile Core processor, the i5-10210U has a maximum core frequency of 4.2GHz, a three-level cache of 6MB, and a TDP of 15W. The memory is 8GB, the hard disk is 512GB solid state, and the powerful configuration allows the notebook to perform multi-tasking without stalling.
In addition to the narrow bezel, the notebook also has a folding design and touch, which can be used as a Windows tablet when folded. The screen is a full high-definition touch screen, which supports touch folding and is more convenient to use. The 15.6-inch InfinityEdge display technology is designed with a narrow frame to 4.7mm. It also has a unique keyboard: the innovative MagLev keyboard design reduces the thickness by 24%, and the magnetic levitation keyboard technology makes it feel very good to use.
The goods or services in this article are provided by the brand side for product materials or content clues, what is worth buying, editing, writing and publishing.
Reproduction without authorization

.