After smartphones, tech companies seem to want to enter a new market – electric cars.
According to Chinese media, it is likely that the company will enter the car industry to find a new direction after stabilizing in the smartphone market. LatePost business newspaper is the first place to publish this information. According to many sources they have, the Chinese company is really looking to make electric cars, seeing this as a decisive turning point in its future development strategy.
However, it is not clear what specific path Xiaomi will take in the electric vehicle market, there are still many questions that have not been answered. According to iFeng, a source close to CEO Lei Jun was personally the leader of the project. It all started long before Xiaomi was a famous smartphone company. In 2013, he went to the US twice to meet Tesla CEO Elon Musk, expressing his interest in electric vehicles.
After 7 years from that point, it seems that Lei Jun has made up her mind to act. He has considered very carefully the feasibility of producing cars, has set up a team of investigators specialized in evaluating manufacturing projects. In 2015, Lei Jun exchanged this idea with some industry figures but received no positive response. After that, the company focused its efforts on the mobile market.
Xiaomi may enter the electric vehicle market (photo: Gizchina)
In 2011, Mr. Lei Jun established investment fund Shunwei Capital, managing $ 3 billion of capital. Through this, he invested in two Chinese carmakers NIO (2015) and Xpeng (2016) but only owns very small stakes, both less than 5% in each company. By 2018, the company has a foothold in the top five smartphone brands and Lei Jun thinks it's time to move out of the comfort zone.
He set up a secret research team to launch the "micar" project. Current Co-Founder and Chief Strategy Officer Wang Chuan was then Chief of Human Resources, regularly talking with officials in the auto industry to better understand how it works. This is the first clear sign that the company management is really considering producing electric vehicles.
However, until the end of 2019, the company has not really made a decision. Lei Jun judged that the situation at that time was not the right time and rejected Wang Chuan's suggestion. Instead of directly producing cars, Xiaomi continues to invest in car manufacturers as before. Until LatePost's latest report, his opinion had changed, the chances of success surpassed risks.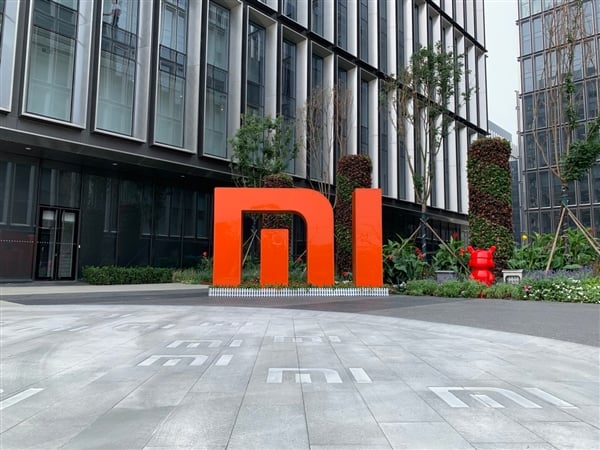 Xiaomi's success in the smartphone market is largely attributed to Apple (photo: Gizchina)
One of the aspects that Lei Jun positively assesses in deciding to engage in electric vehicle manufacturing is the business environment. In the past, when Chinese firms attacked the smartphone market, they inherited an extremely mature supply chain thanks to the growth of the iPhone. It was Apple that changed China's electronics industry, creating the foundation for Xiaomi to break through.
Thanks to Tesla, the local industry has also made significant progress. By the end of last year, the localization rate of Tesla cars produced here had reached 100%. There are many policies in place to encourage and facilitate electric vehicle development, including direct financial investments. According to a report from the state agency, the new fuel-using vehicles in China only account for 1.75% of the total number of vehicles, the room for development is still very much.
Thus, in contrast to a receding and fiercely competitive smartphone market, electric cars have become a promising land for technology firms. Users are becoming more aware of new vehicles, government advocacy and interest in electric vehicles in the industry has grown. This may be the right time for Xiaomi to implement the plan.
Xiaomi CEO thinks they have in common with Tesla, both developing products based on software – hardware – Internet of Things (photo: Automotive News)
In addition to the aforementioned investments, the company has also registered many patents related to electric vehicles, for example cruise control technology, energy supplementation, control, driver assistance, … The company is also considering developing a car-specific version of the service, based on the MIUI platform. Lei Jun believes that Xiaomi and Tesla both have something in common when developing products – software, hardware – Internet of Things.
If the company wants to build an actual car, it may have to rely on traditional companies to take over the production. According to a report from LatePost, there was an offer made last year but it is not clear if Xiaomi would agree to cooperate. Currently, there is no more information about how the car maker is. Therefore, it is still not possible to determine Xiaomi's specific action. Will they just stop at providing solutions or will they actually manufacture cars?
One of the top difficulties facing Chinese companies is financial pressure. As of Q3 2020, Xiaomi's net profit margin is only 5.7%. Tight finance could drag back its ambitions. A reference from Apple, a smartphone company has been rumored for many years to want to produce electric cars, the net profit margin is nearly 20% in the same period. Obviously, if both enter this market, Apple has much more resources than Xiaomi.
Selling cheap phones for too long makes Xiaomi have limited financial resources compared to other big brands (photo: Askwiki)
Moreover, in the smartphone battlefield is also extremely confusing. After Huawei's defeat, Xiaomi had to compete fiercely with Oppo and Vivo to get the piece of cake left. They really need to spend money on advertising campaigns and expanding their offline sales channels, in order to take over as many Huawei customers as possible. Not only in China, but also India and Europe are also in fierce competition.
Obviously, if the production of electric cars is carried out now, the financial burden will be on Xiaomi's shoulders even more. They already have a long time selling cheap products that lead to not really abundant money accumulation. This will be a problem the company needs to overcome if it enters the electric vehicle market and makes a difference. If you want to race for a long way, Xiaomi must make sure you have money first.
Ambitious Man