Folding screen smartphone is never all attractive, this is still a place to demonstrate the technology of the smartphone giants. And recently, many information revealed that Xiaomi will participate in developing this technology with the Xiaomi Mi MIX Fold. Today's article let's go through the expectations of Xiaomi Mi MIX Fold.
See also: The new Xiaomi Mi MIX Fold will have a unique folding screen, the camera hidden under the screen (Updating)
Xiaomi Mi MIX Fold is equipped with a sharp screen
Currently, users tend to prefer large screen devices to be able to watch movies and play games comfortably. Therefore, with a folding screen design similar to Huawei Mate X, I expect that Mi MIX Fold has a large screen with a size of up to 13 inches and comes with 2K resolution.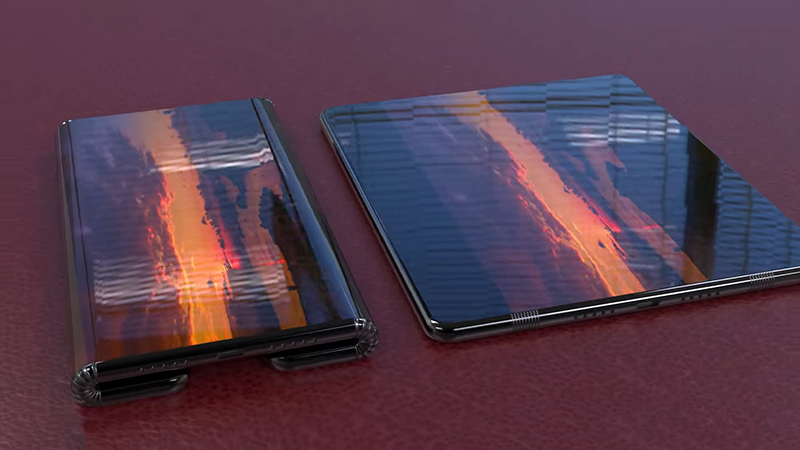 With a screen size as large as a tablet, close to the screen of a laptop (but compact foldable), the Mi MIX Fold promises to be able to replace the tablet. Besides, I think 2K resolution will be essential to be able to bring a great entertainment experience, sharp for users.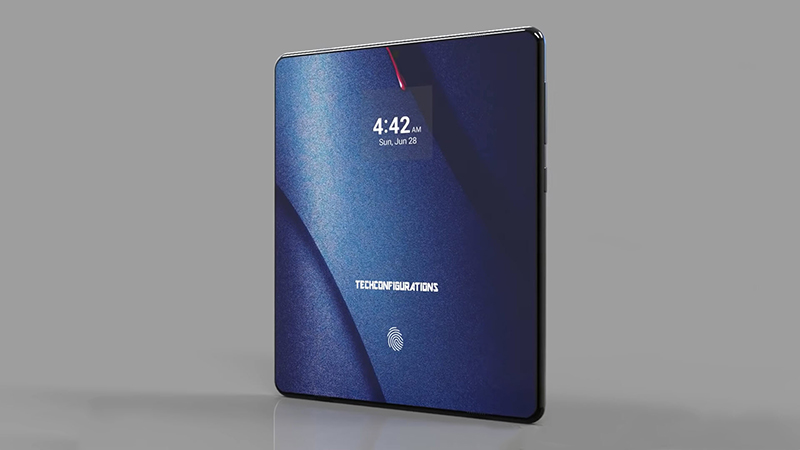 In addition, we also expect the device to be equipped with a 120 Hz screen refresh rate to bring a smooth and gentle touch experience, along with higher sensitivity when interacting with the screen, and latency. low, with motion effects free from afterimages. And the entertainment experience on a 120 Hz screen is also much better than that of a traditional 60 Hz screen.
Xiaomi Mi MIX Fold adopts the camera technology hidden under the trendy display
Camera technology hidden under the screen today is still very limited because this is a very new technology, but many companies still make trade-offs to give users a truly flawless full screen display.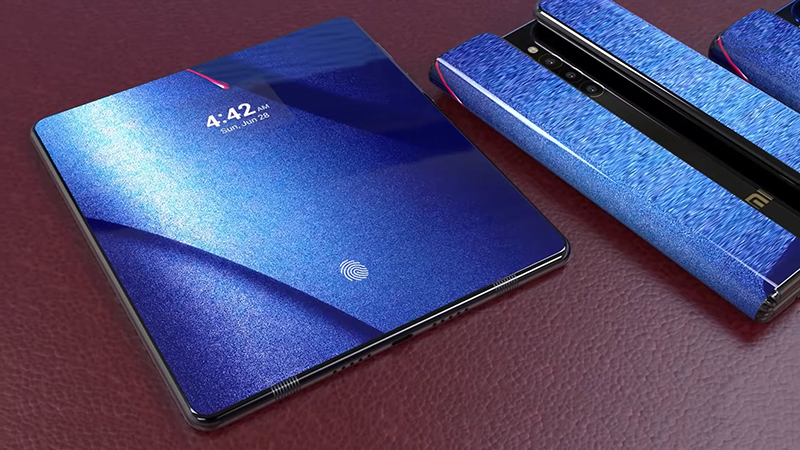 With such a beautiful design, what do you think if she has a mole on that sexy screen? Therefore, I expect that Mi MIX Fold applies the camera technology hidden under the trendy screen. Thanks to the use of this technology, Xiaomi will bring us a true full screen and increase the beauty of the device.
However, I still do not know whether the quality of the photos will be affected or not. But because I am a follower, I believe that Xiaomi can learn from its predecessors to overcome weaknesses and help Mi MIX Fold to have a camera hidden under the sharp screen, take photos without blowout and screen. the image is also not pixelated.
Xiaomi Mi MIX Fold with Snapdragon 888 optimized and 5,000 mAh battery
With a high-end folding screen phone like Mi MIX Fold, I expect that Xiaomi equips the most powerful chip on the Android market today, the Snapdragon 888, comes with 8 GB of RAM and 256 GB of internal memory. for the standard version.
Xiaomi proudly announced the first phone equipped with its flagship Snapdragon 888 chip, the Xiaomi Mi 11. This would have been the great pride of Xiaomi lovers if it did not. faulty overheating leads to the battery slip off like 'slip off pants', affecting the user experience a lot.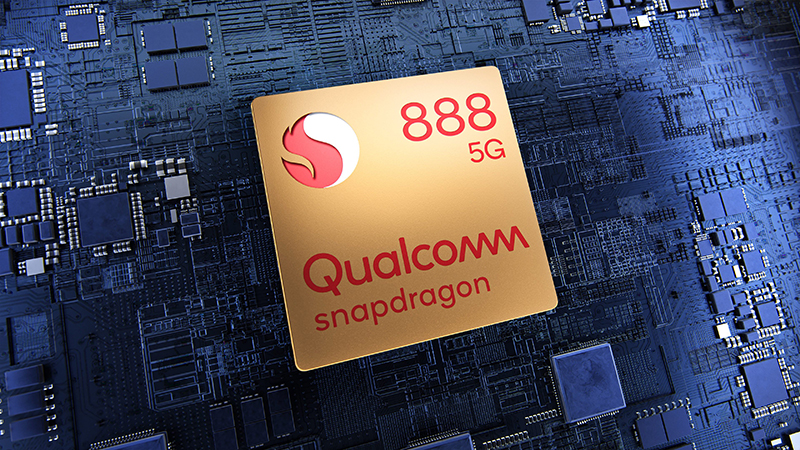 Therefore, I hope that Xiaomi has learned from experience and it will well optimize the Snapdragon 888 chip on the Mi MIX Fold so that the machine does not suffer from the above errors and gives users the best performance.
If Xiaomi does well, I believe that Mi MIX Fold will bring us a great performance, you can comfortably play the game without having to care about the required configuration because its configuration is top at the present time. As well as no longer worrying about the phenomenon of fast hot machines making gaming no longer comfortable. As for normal tasks like surfing Facebook, watching YouTube, … it's just a small matter for her.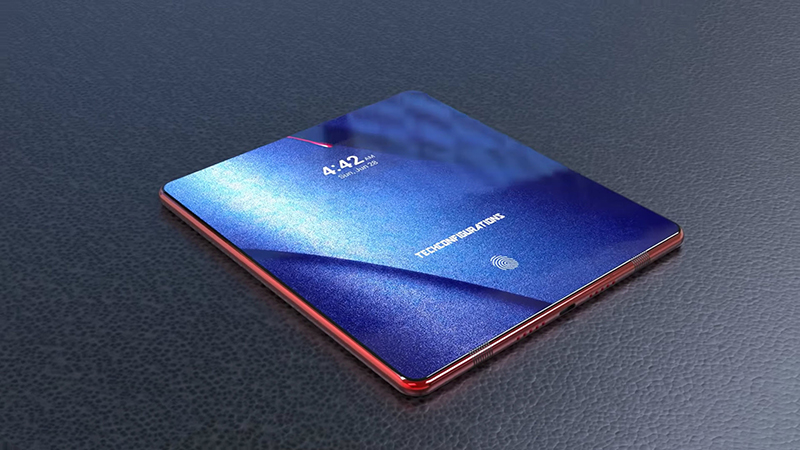 In addition to the top processing power, let's not forget this is a chip that supports 5G connectivity. This means that you will have a machine with a super fast Internet connection so you can handle work or play entertainment, play games without lag.
With users spending more and more time on smartphones, equipping a battery with too low capacity will make users quite inadequate because they do not respond well to use time. And if the battery is too large, it will affect the design, which companies are trying to sacrifice for optimization.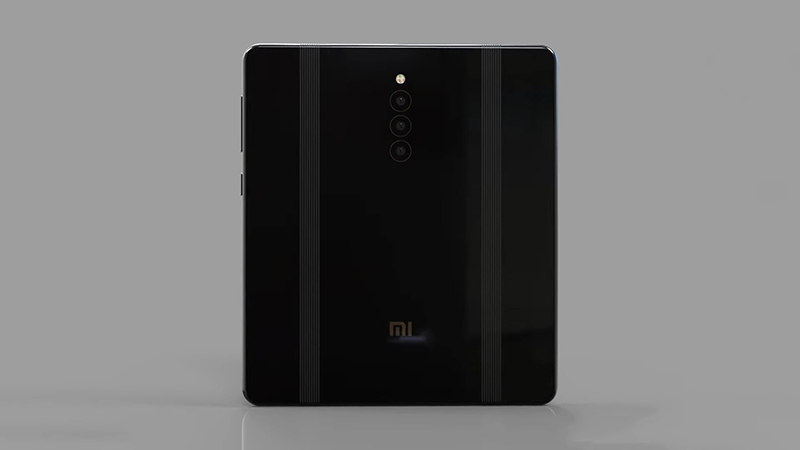 And with a device with a large screen and great performance like Mi MIX Fold, the large battery is the most essential factor to be able to meet the needs of users. So I expect that Mi MIX Fold is equipped with a 5,000 mAh battery, which is a fairly suitable battery capacity at the moment, enough for us to use a day even with heavy tasks.
Xiaomi Mi MIX Fold features true wireless charging with Mi Air Charge
Wireless charging has been around for a long time and is now being used on many high-end smartphones from companies like Samsung, Apple, … But recently Xiaomi has redefined wireless charging technology with Mi Air Charge technology. just released.
With this technology we will be completely freed from the power cord and wireless charging dock as before. Instead, we can charge the phone anywhere within a permissible radius without having to attach wires or find a charging dock. It sounds like the future, but it can now be true.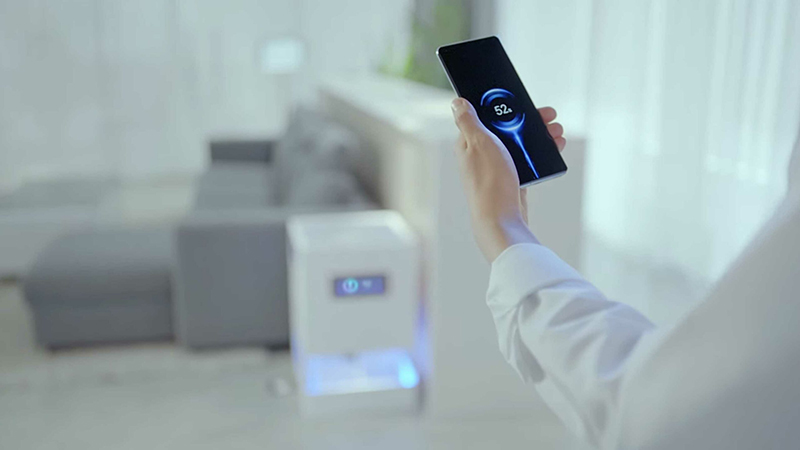 So I expect Mi MIX Fold to be equipped with Mi Air Charge wireless charging technology to help users have a better phone experience, just put the phone down to be able to charge the battery without having to unplug it. annoying.
The above are the things that I expect about the Xiaomi Mi MIX Fold. Do you have any other expectations for this machine, please leave a comment below.
Thank you for watching the article.
See also: Xiaomi Mi MIX Fold folding screen smartphone reveals the design through a new patent, looking like Huawei Mate X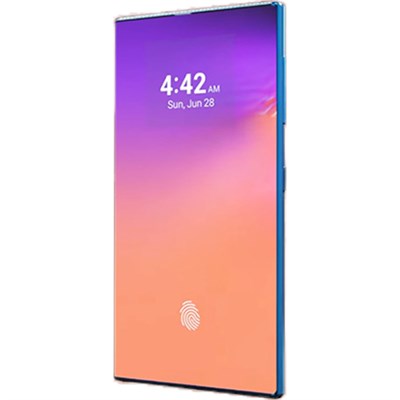 Xiaomi Mi MIX Fold
Rumor
See details
Edited by Vu Truong An
Not satisfied with the article
433 views
Related posts
Black Shark 4 Pro revealed on Google Play Console: Comes with 120W fast charging, but it is unclear whether the Snapdragon 865 or 888 chip is used


5 hours ago

Domestic Xiaomi phones are blocked from installing Google Services, how does this affect Vietnamese users?


1 day ago

Xiaomi introduced a smartphone concept model with a curved waterfall screen that spills all 4 sides, unibody design without a port


1 day ago

Xiaomi clarified that its smartphones in China were blocked from installing Google services


1 day ago

CEO Lei Jun: If Xiaomi sells a smartphone for more than 35 million, would you support? Probably Mi Mix 4 or Mi Mix Fold


1




2 days before

This is the selling price of Xiaomi Mi 11 international version, unchanged from its predecessor, do you think it is reasonable?


11




2 days before
.