It can be said that Mi MIX Alpha is one of the most unique concept phones that Xiaomi has ever launched. Unfortunately, they were unable to commercialize this product and the Alpha version has left some achievements and will be able to be used on the next Mi MIX 4 generation. Let's review the rumors about Mi MIX 4 through this article.
Note: Information in the article was last updated on January 28.
See also: This is evidence that Xiaomi is developing Mi MIX 4, which is expected to launch as soon as June this year. The MiFan brothers gather rice gradually
Mi MIX 4 will inherit the unique display from Mi MIX Alpha
It can be said that Xiaomi's Mi MIX Alpha project has released an impressive prototype with a phone with a 180% screen stretching from the front to the back. However, at the time of launch, Xiaomi faced a number of technical obstacles so it was unable to commercialize the phone and postponed indefinitely.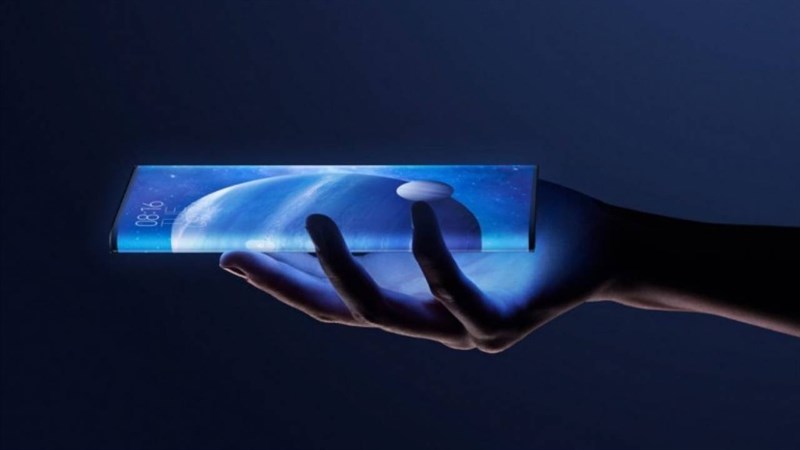 The achievements that Xiaomi has achieved may be further applied to Mi MIX 4. According to sources from Gizchina, the Mi MIX 4 will also have a screen that spills from front to back like Mi MIX Alpha but not all. set that only partially covers the back.
I have never experienced a phone like this, but I can imagine having a screen stretching from front to back would be very interesting and unique. However, there will still be certain limitations such as a protective case that is almost 99% unavailable, not to mention that if this phone falls, you will also imagine the next thing. how did it happen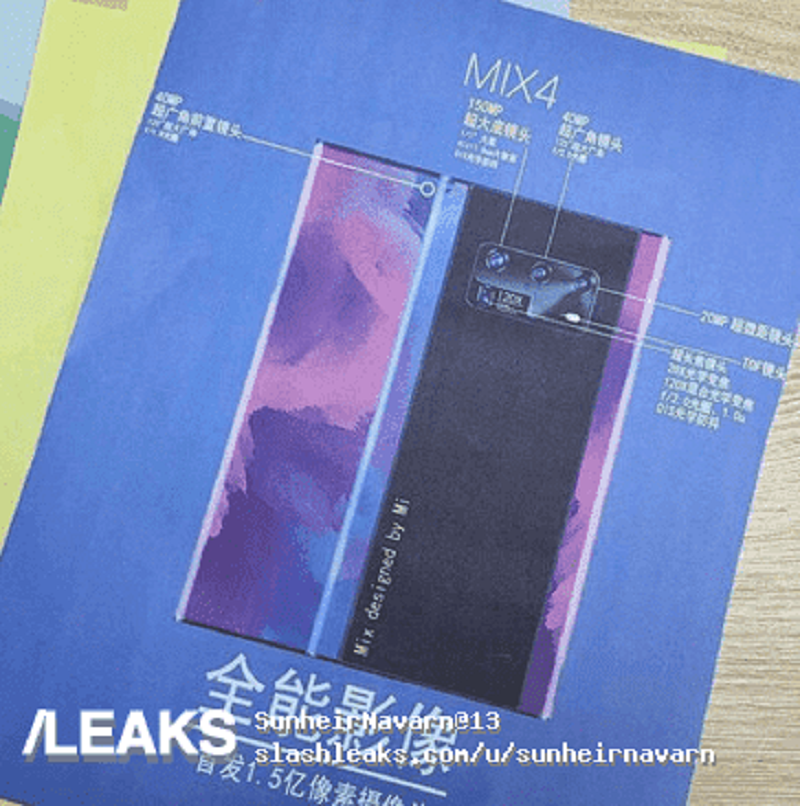 The hard keys will not have or maybe a power button because the side will be equipped with virtual keys to adjust volume or other shortcuts. But the tricky question is, will the technology be able to detect whether it's a touch on purpose or just accidental touch? I guess it will be pressure-sensitive technology like 3D Touch that was used on the iPhone. Perhaps I will still need a hand-held phone to really experience and verify the things mentioned above.
The strong configuration is evident when it comes to Mi MIX 4
As the flagship product line, Mi MIX 4 will certainly be equipped with the most amazing technology and the most modern hardware on the market. However, due to the overheating of Snapdragon 888 like the case of Snapdragon 810 before, it is likely that Mi MIX 4 will not be equipped with Snapdragon 888 chip but switch to Snapdragon 870.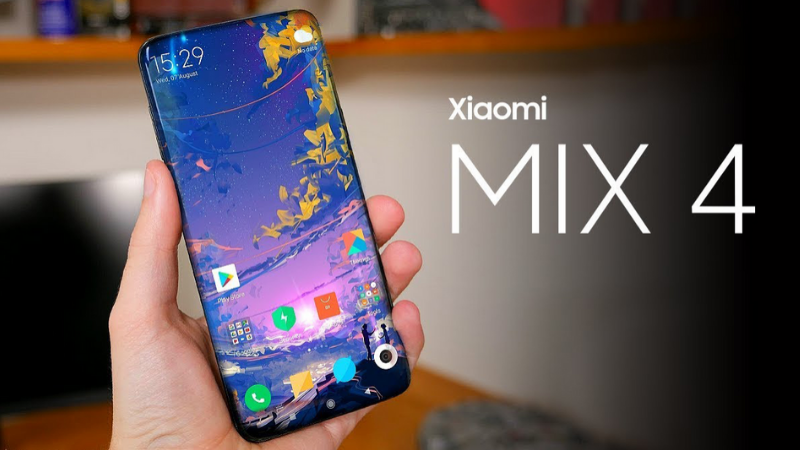 From my personal point of view, this job of Xiaomi is completely reasonable, because the Snapdragon 870 is slightly behind the Snapdragon 888 but is cooler and will make us feel a lot more comfortable. . You don't want to hold a phone, but just play a 15-minute game that's already hot in your hand, believe me.
In a recent article from GSMArena it was revealed that Mi MIX 4 will have up to 16 GB of RAM. Must admit that 16 GB is too much, right? Why do we need 16 GB RAM phones for? For me, 16 GB is quite interesting and great because the device can run more multitasking, opening back and forth many applications, even the game will be extremely fast and no need to reload from the beginning. Because the device has more RAM.
The camera technology hidden under the screen will be applied in Mi MIX 4
From the Gizchina source, Xiaomi may begin implementing a project to produce phones with hidden cameras under the screen within this year. Before that we had names like the ZTE Axon 20 or the Vsmart Aris Pro which were the first hidden camera phones under the screen but still had many technological limitations.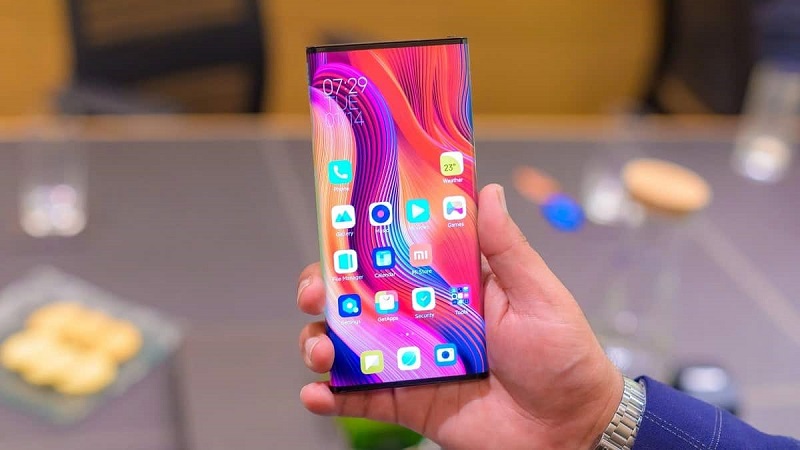 So Xiaomi's successor can learn from the previous things, so I believe that Mi MIX 4 will own a camera hidden under the sharp screen, take pictures without blowout and at the same time the screen is also. no pixel pitting.
How much is the Mi MIX 4?
Expected Mi MIX 4 will be released after Mi 11 Pro means that around March or April of this year we can see the launch event of this handset. When the Mi MIX 3 was launched, it had a starting price of 3,299 CNY (about 11.7 million) but with Mi MIX 4, the starting price could be even higher because it possesses many modern technologies. I predict that the starting price of Mi MIX 4 may fall from VND 16 million or more.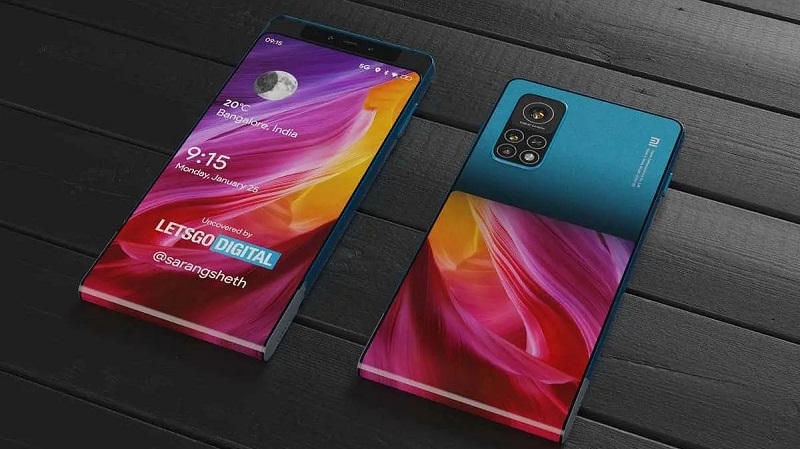 What do you like the most about Mi MIX 4? Don't forget to leave your comments below. Also you can refer to an interesting concept about Mi MIX 4 through the article below.
See also: The concept of the Xiaomi Mi MIX 4 with an extremely attractive design, combining curved and sliding screen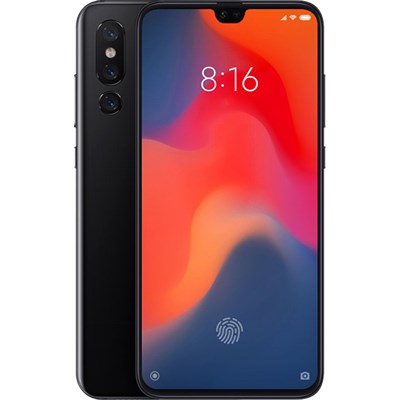 Xiaomi MI MIX 4
Rumor
See details
Edited by Vuong Gia Bao
Not satisfied with the article
145 views
Related posts
Redmi 9 Power detailed review: Cheap but extremely strong with a 6,000 mAh battery, 4 cameras, stable gaming


12 hours ago

Xiaomi launches the Roidmi smart vacuum cleaner: Equipped with many advanced features, but looking at the price is not very cheap


15 hours ago

Xiaomi Mi 11 Pro exposes the official render, showing the pit camera set with a periscope lens that supports 120x zoom


5




16 hours ago

Compare Snapdragon 870 5G Vs. Dimensity 1200: What will be the best flagship killer * chipset right now?


1




1 day ago

Xiaomi Mi MIX 4 concept model appeared with extremely attractive design, combining curved and sliding screen


3




2 days before

Xiaomi Mi 11 Pro uses Snapdragon 888 chip for the first time to reveal actual photos, confirmed to have a camera cluster on the back


2 days before
.