Hello readers, this is Truong An. Heard that as soon as Xiaomi announced Xiaomi Mi 11 Lite to be sold exclusively in Mobile World, many of you were extremely excited and looking forward to the product quality review, right? Do not let you wait any longer, I will evaluate the Xiaomi Mi 11 Lite camera and discover the quality of the photos taken of this smartphone.
See also: Xiaomi Mi 11 Lite performance evaluation: Smooth with 60 FPS League of Legends and League of Legends with PUBG Mobile?
Check out the Xiaomi Mi 11 Lite configuration
Before bringing the most honest reviews, I will send you the specifications and hardware of the Xiaomi Mi 11 Lite camera for you to see. Because, I hope you have the most comprehensive view and easy to follow in the article:
Wide angle lens: 64 MP resolution, f / 1.8 aperture, 26 mm focal length.
Super wide angle lens: 8 MP resolution, f / 2.2 aperture, 119˚ angle.
Macro Lens: 5 MP resolution, f / 2.4 aperture.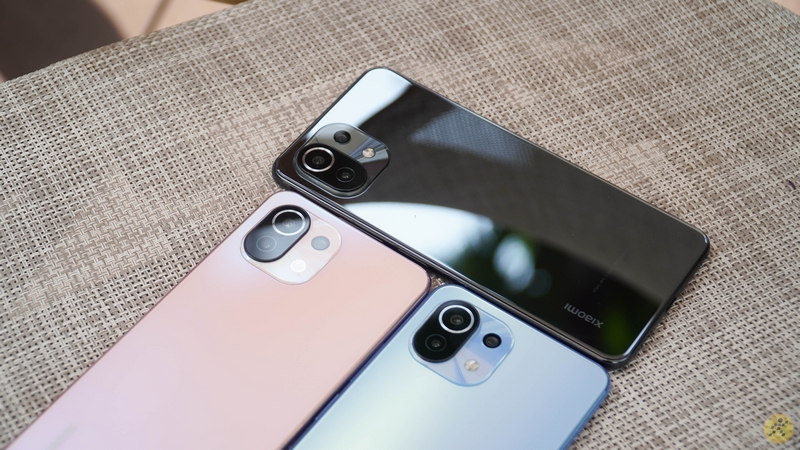 I personally held and tested the camera of Mi 11 Lite. Wow, my first impression is that the ability to refresh the image of Mi 11 Lite, combined with the vivid AMOLED panel, makes the image display more beautiful than ever. But these are only temporary assessments and I need a lot of time to evaluate them in detail and honestly.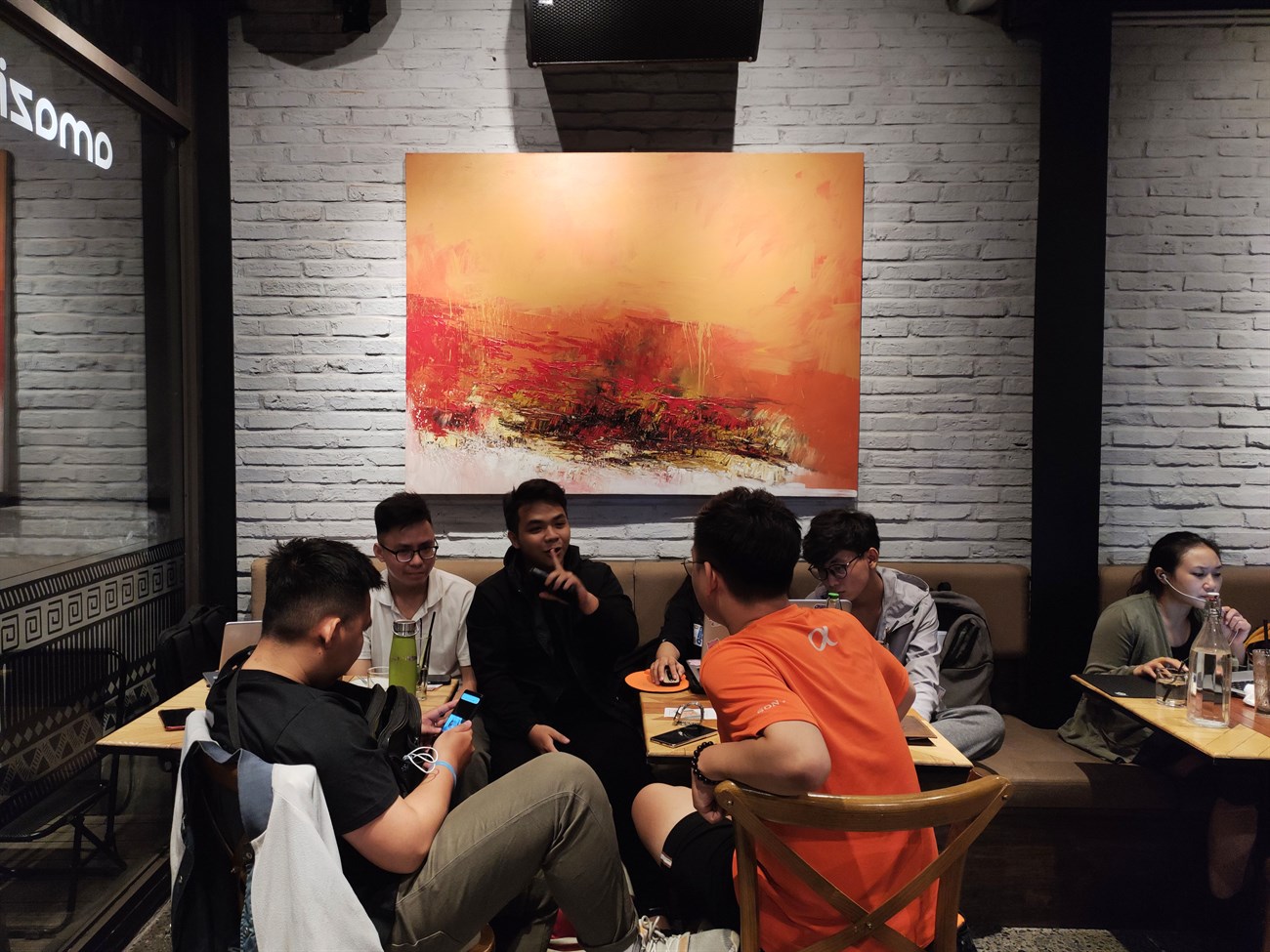 The photo above was taken by me during the team meeting and also when I received the Xiaomi Mi 11 Lite. But with just a snapshot, we cannot confirm anything yet. So I spent a day walking around the Zoo and Botanical Garden with my 17-year-old friend.
The journey begins at the Zoo and Botanical Garden with Xiaomi Mi 11 Lite
Woke up at 9am and received a notification of 10 missed calls, I realized I was late with my high school friend and had to hurry up. I just have to apologize so much that my partner will go, luckily she is happy only, but if I am really angry, it will be ruined. After buying the entrance ticket … I waited for her to make her makeup look more 'pretty'.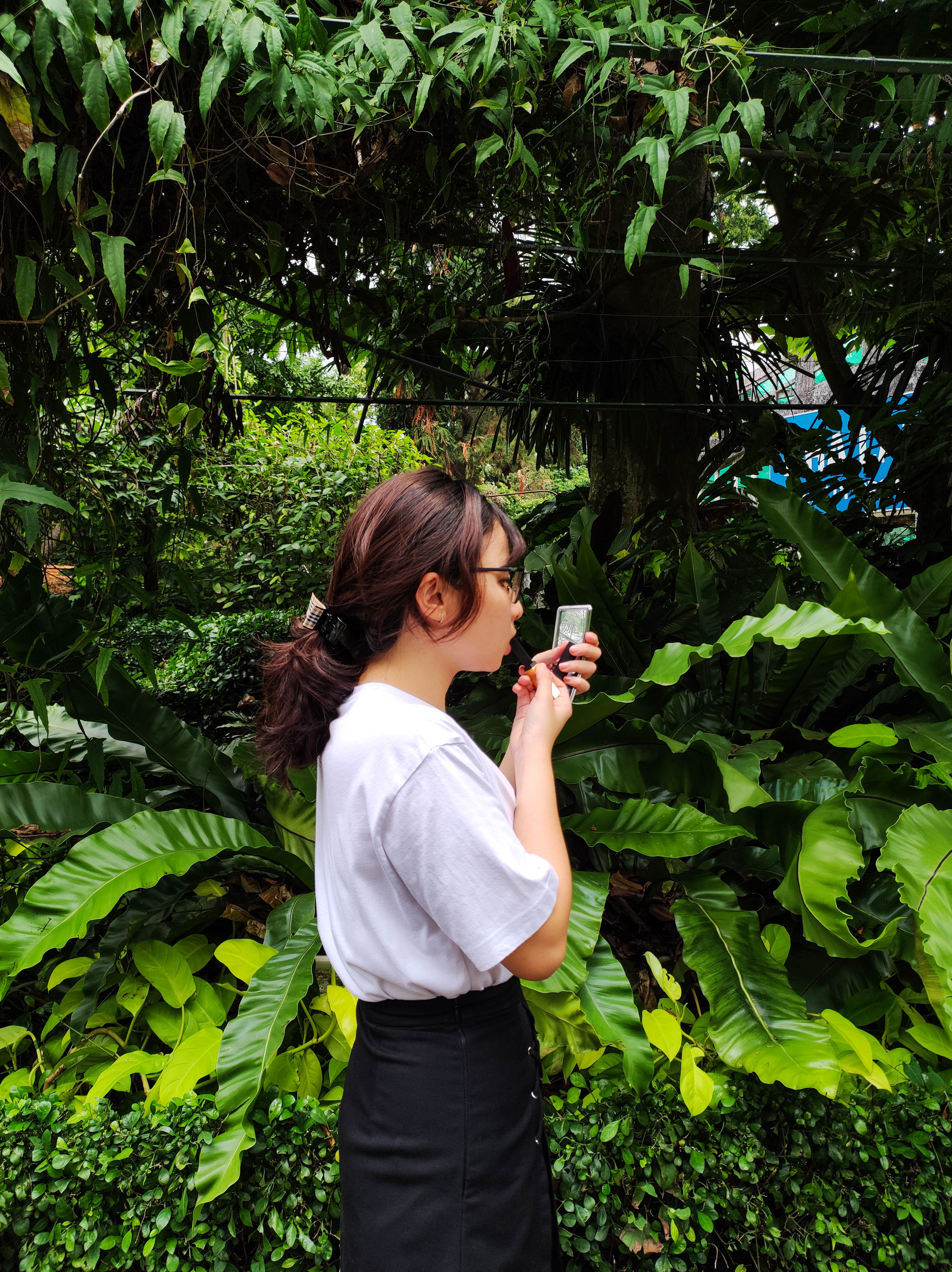 Your favorite is this upper plate here. Firstly, in this photo, your hair is beautiful, fine details and sharp. The second factor is the color reproduction ability of Xiaomi Mi 11 Lite which is really very good. I also like the photo above and I did not have to spend too much difficulty in the process of taking this photo.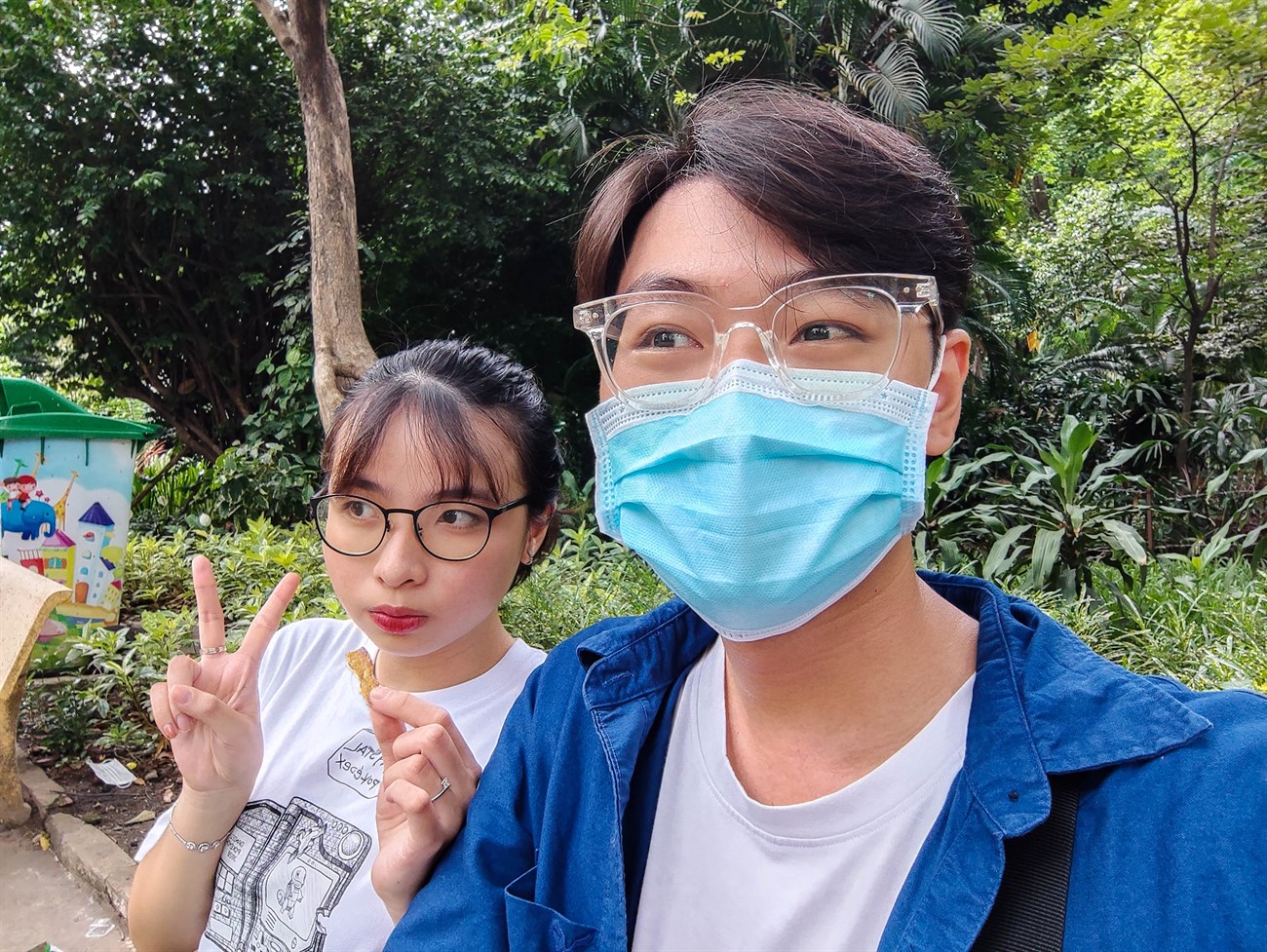 Do you know what the two are looking at? And that is … orchids that many of you love to live virtual here.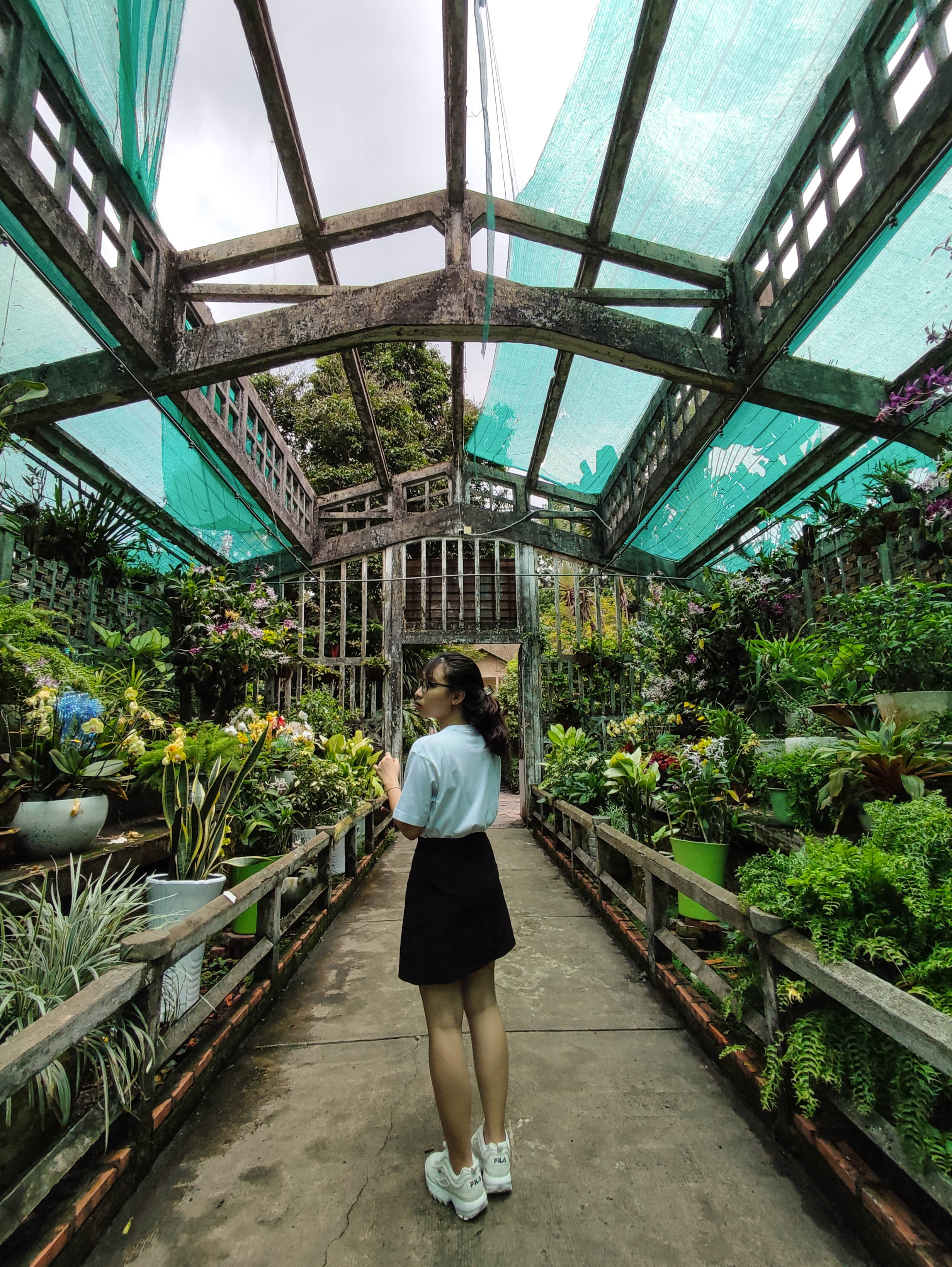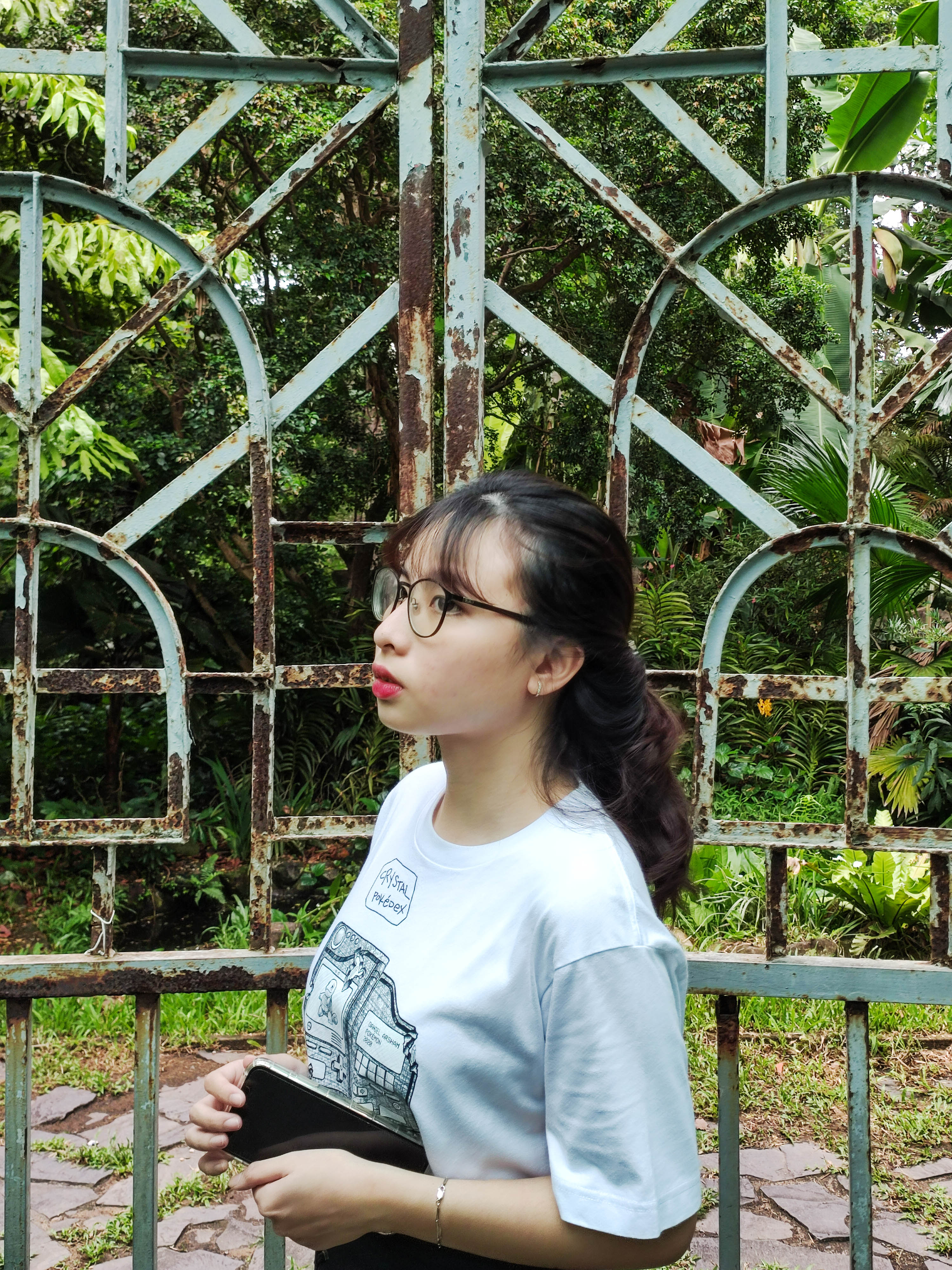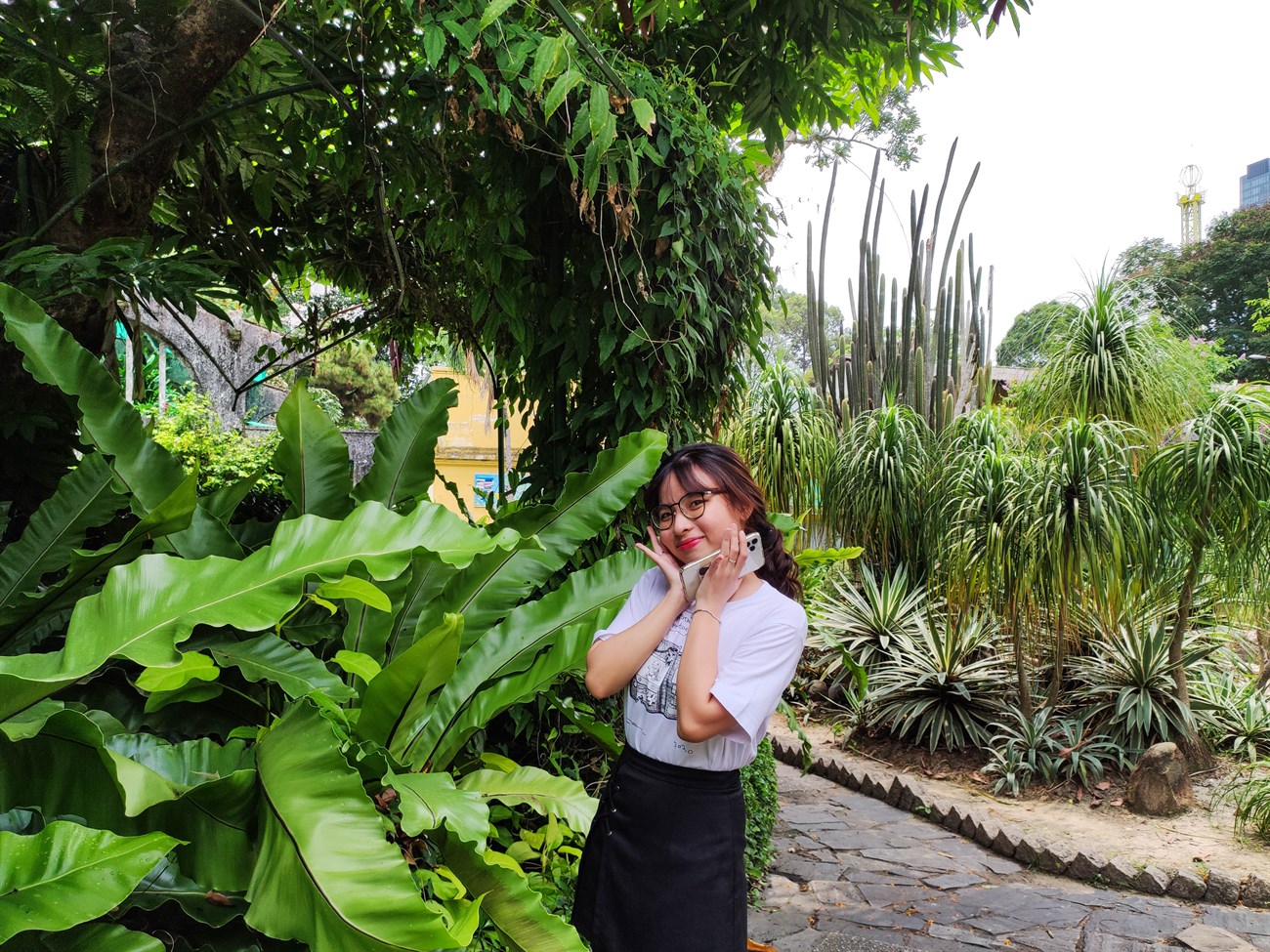 Botanical Garden is considered one of the parks worth visiting and exploring. Here, you will find a full range of wildlife only seen on television, or creatures that you have never known since childhood. Actually, when I was a kid, I liked going to the Zoo and Botanical Garden very much, but when I grew up, my studies, jobs, … also made me no longer love places like this. But now that I have the opportunity to visit with my friend, I feel like I'm back when I am a baby with excitement, joy, and anticipation of seeing wild animals at the park. this district 1 center.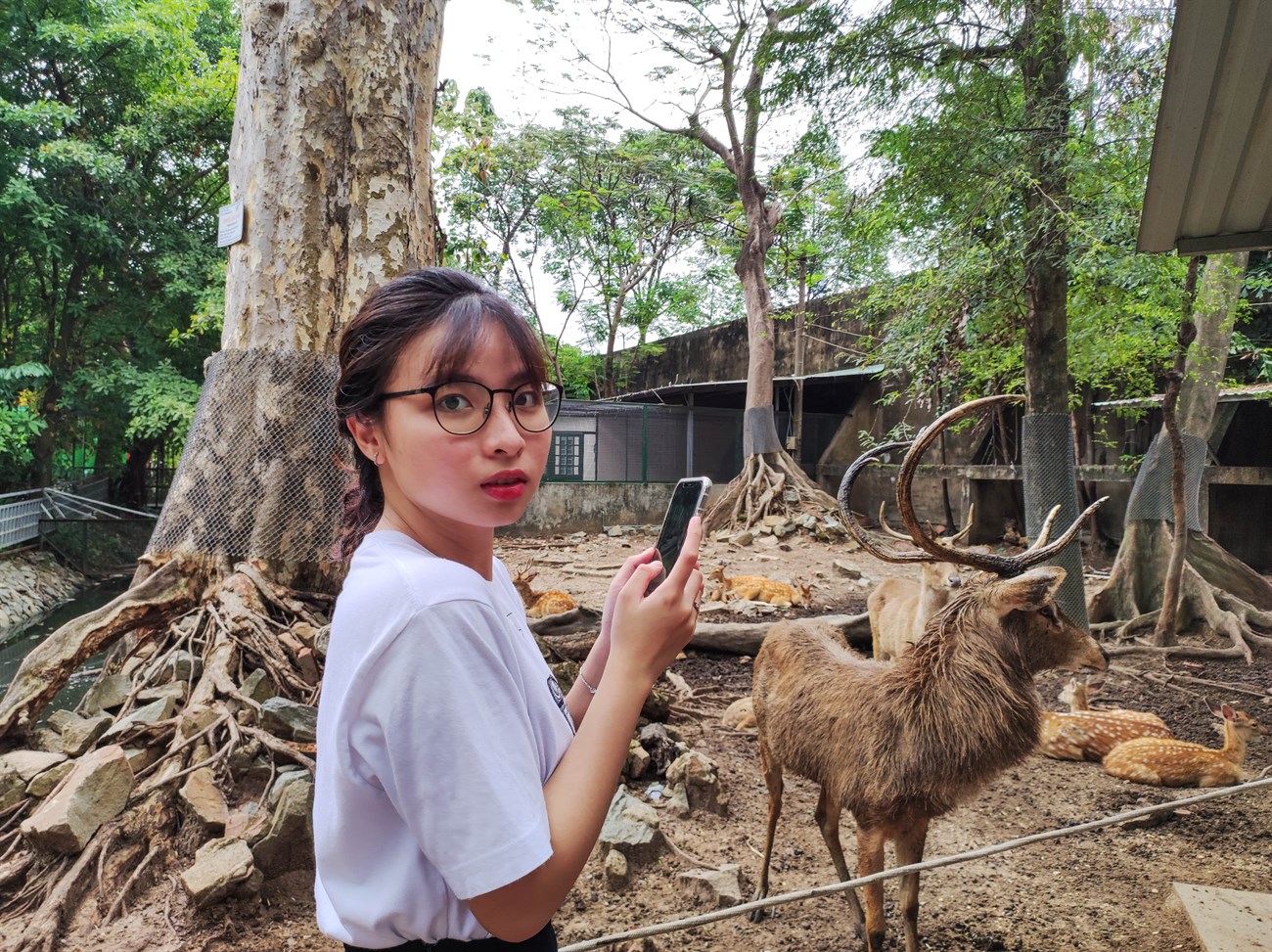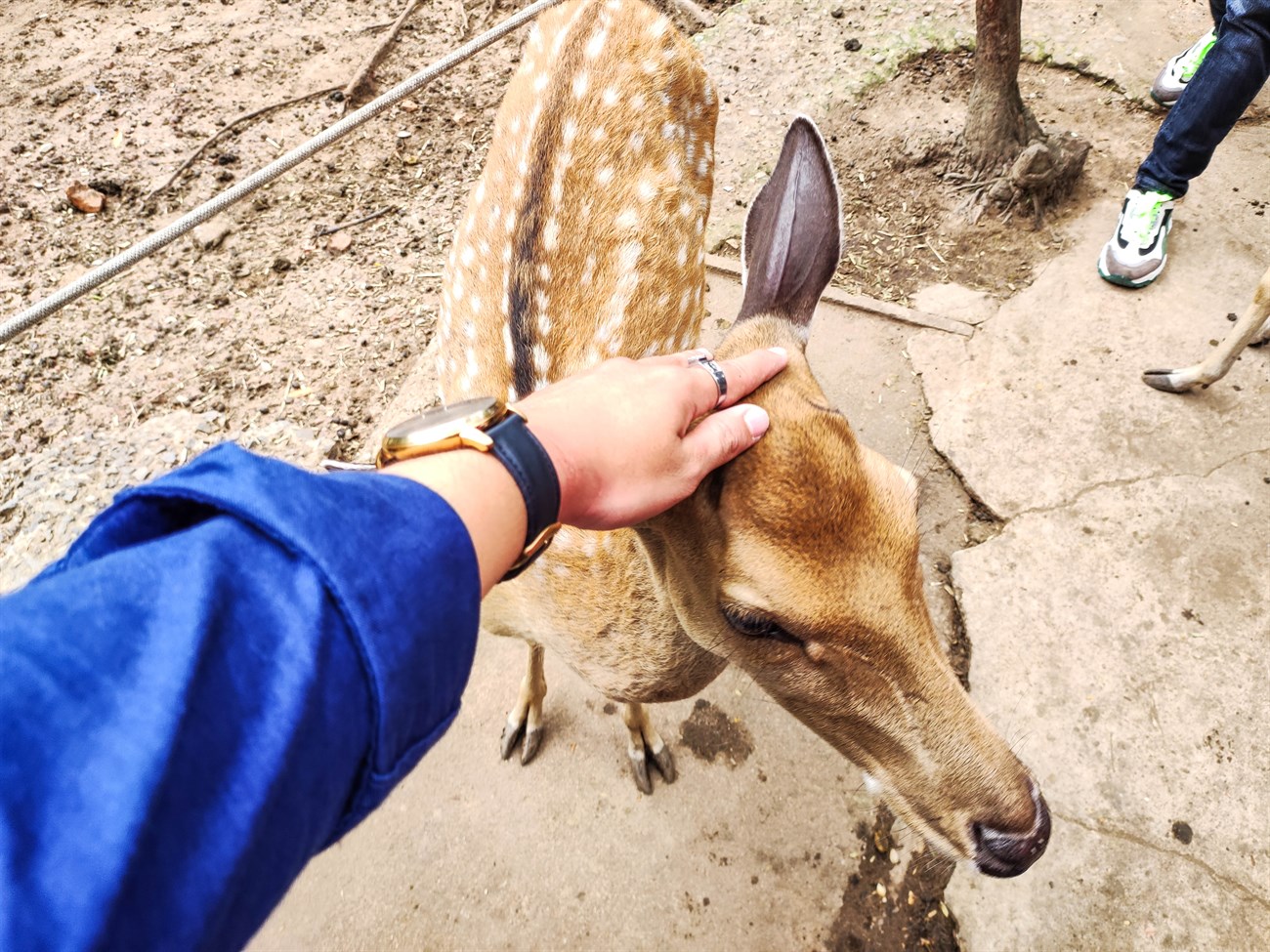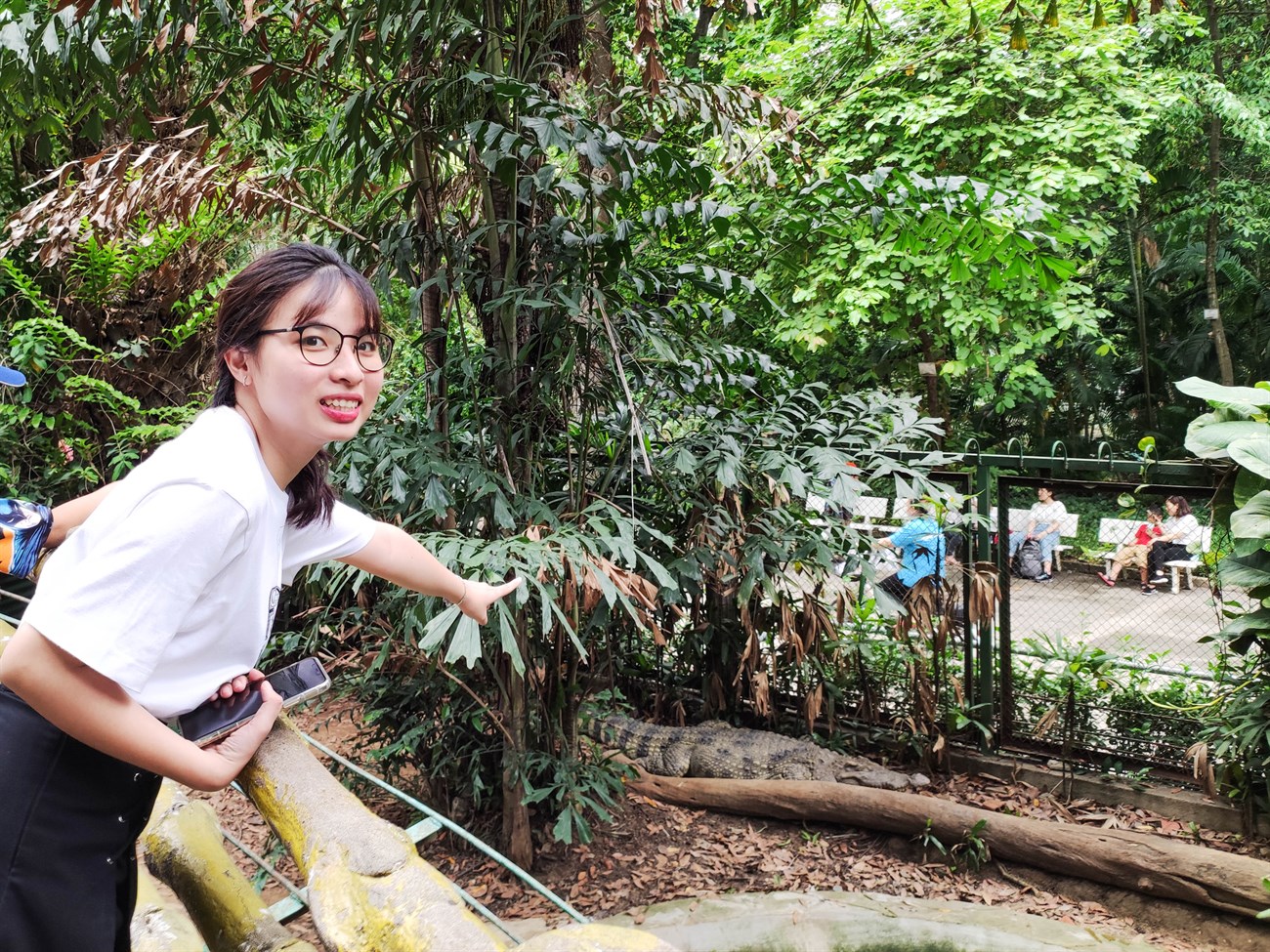 Rest for a while and then continue walking around the park with Mi 11 Lite
The two of us go to many animal areas too, which is the hippopotamus, hyenas, monkeys, … but the most memorable is the place of the white tiger. He looks like an idol, walking around the glass window as if he was greeting the audience after performing a good performance. But at this moment, my partner is angry with me, so I have to go begging a couple of words to continue watching the other animals. That was to say, to carry a bottle of water, but we couldn't bear it, at the time we were carrying one hand each.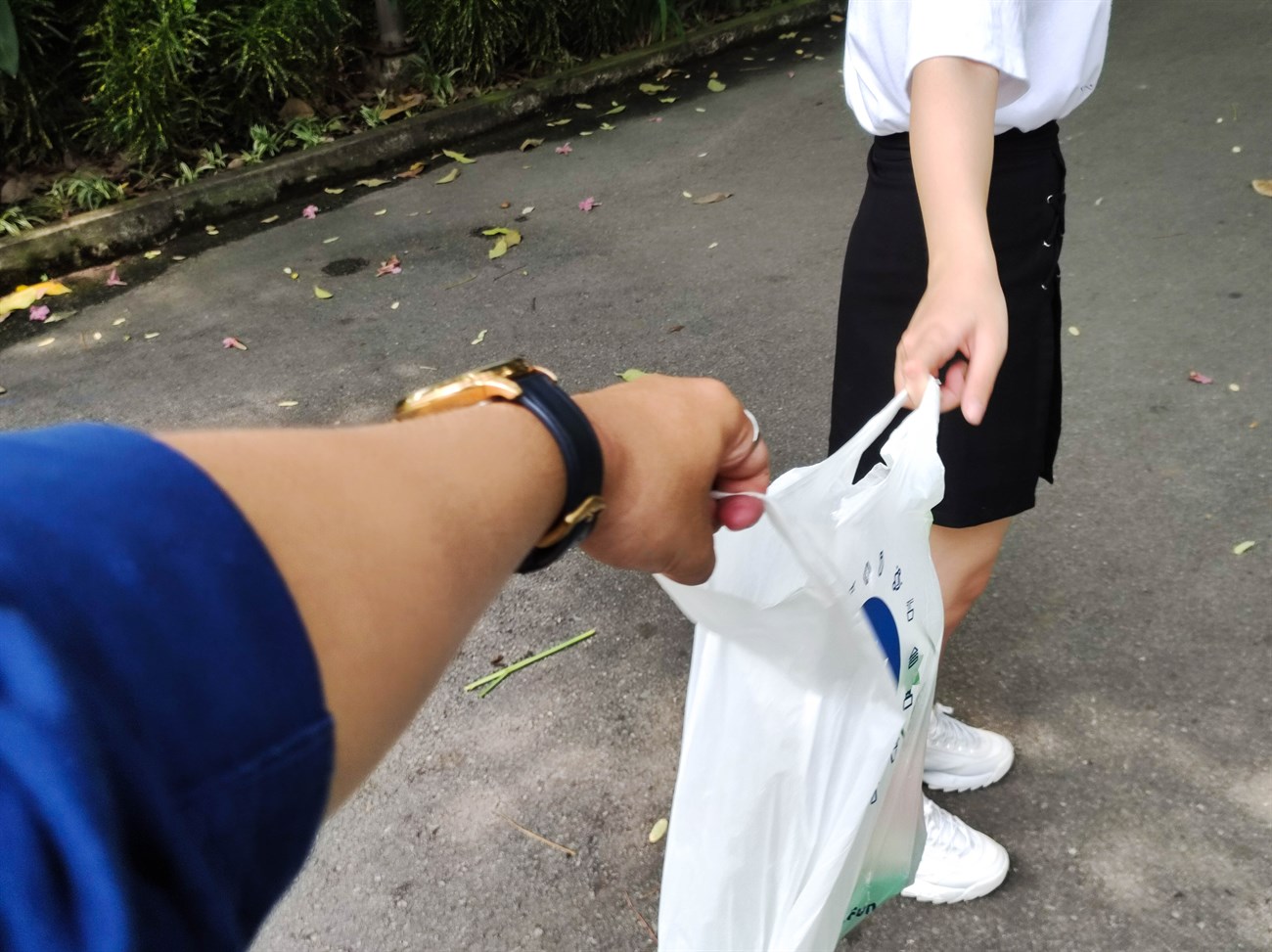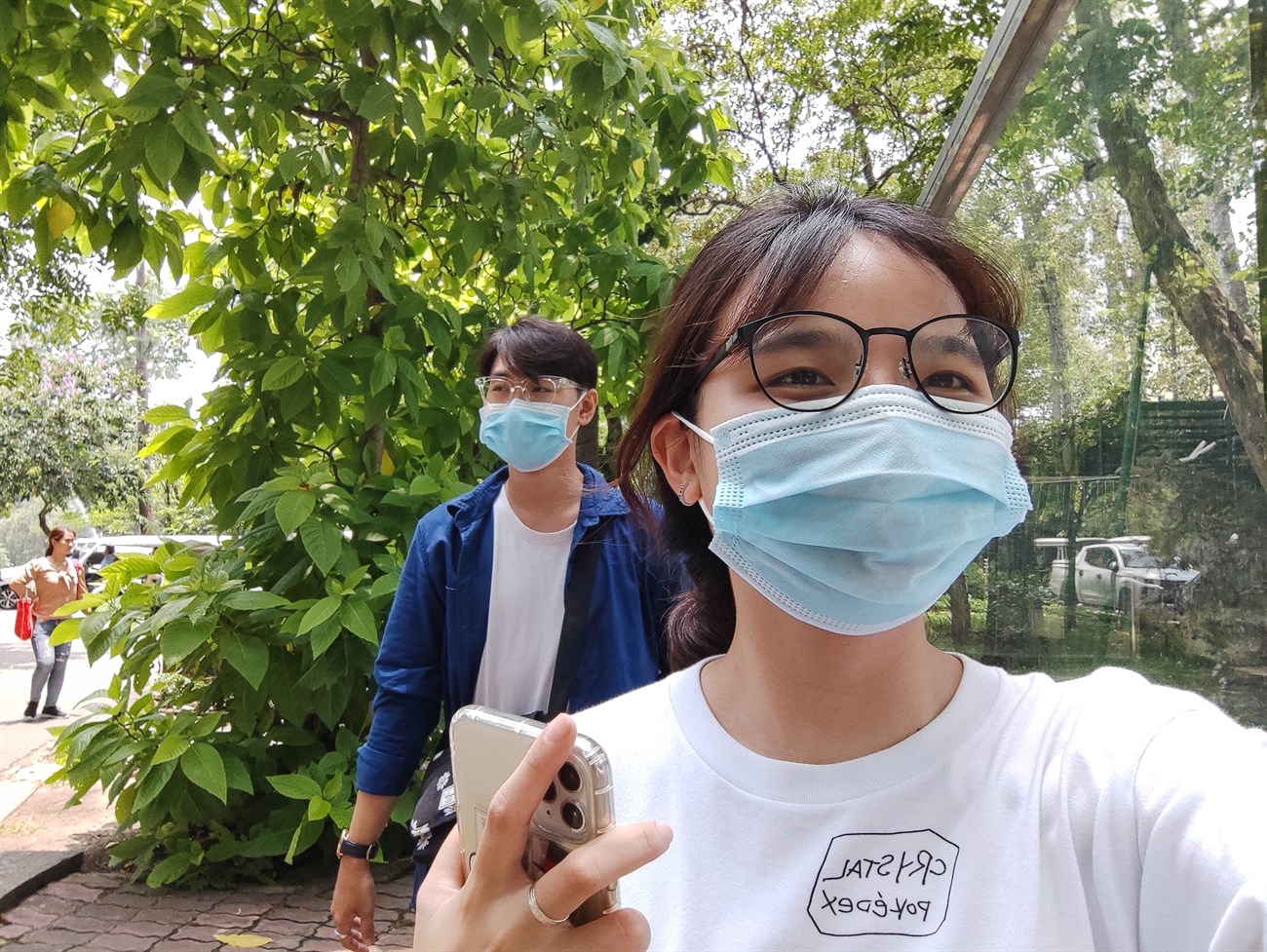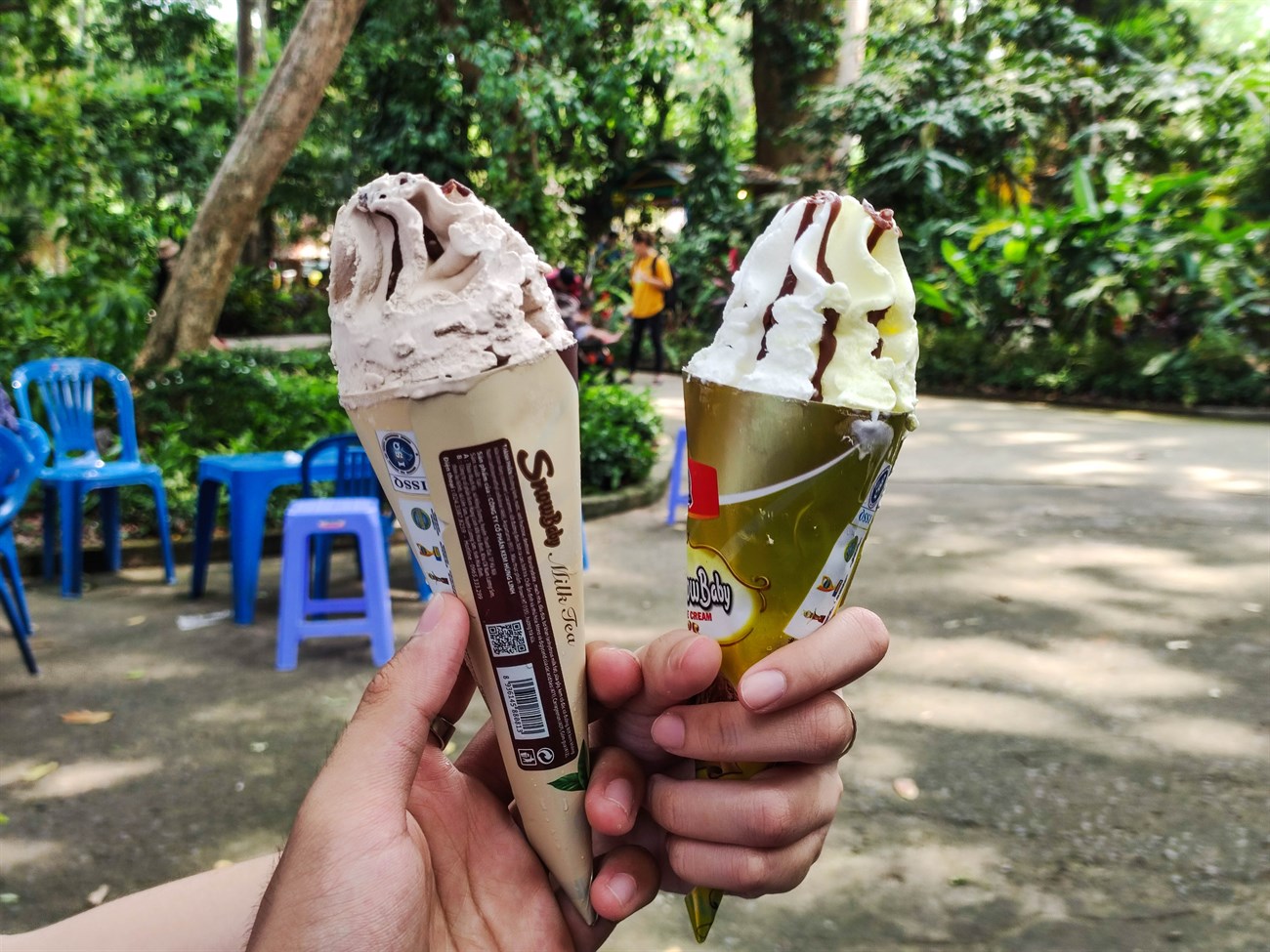 You know, this trip is really precious to me. Not only can I go back to the Zoo and Botanical Garden, see the wildlife, relax after a tiring week, but I can also go with the people I like. It is a feeling that everyone wants in this life, an emotion that brings us joy and sadness but brings many valuable lessons and experiences. Maybe walking together has been a turning point, so why not let this moment last for years?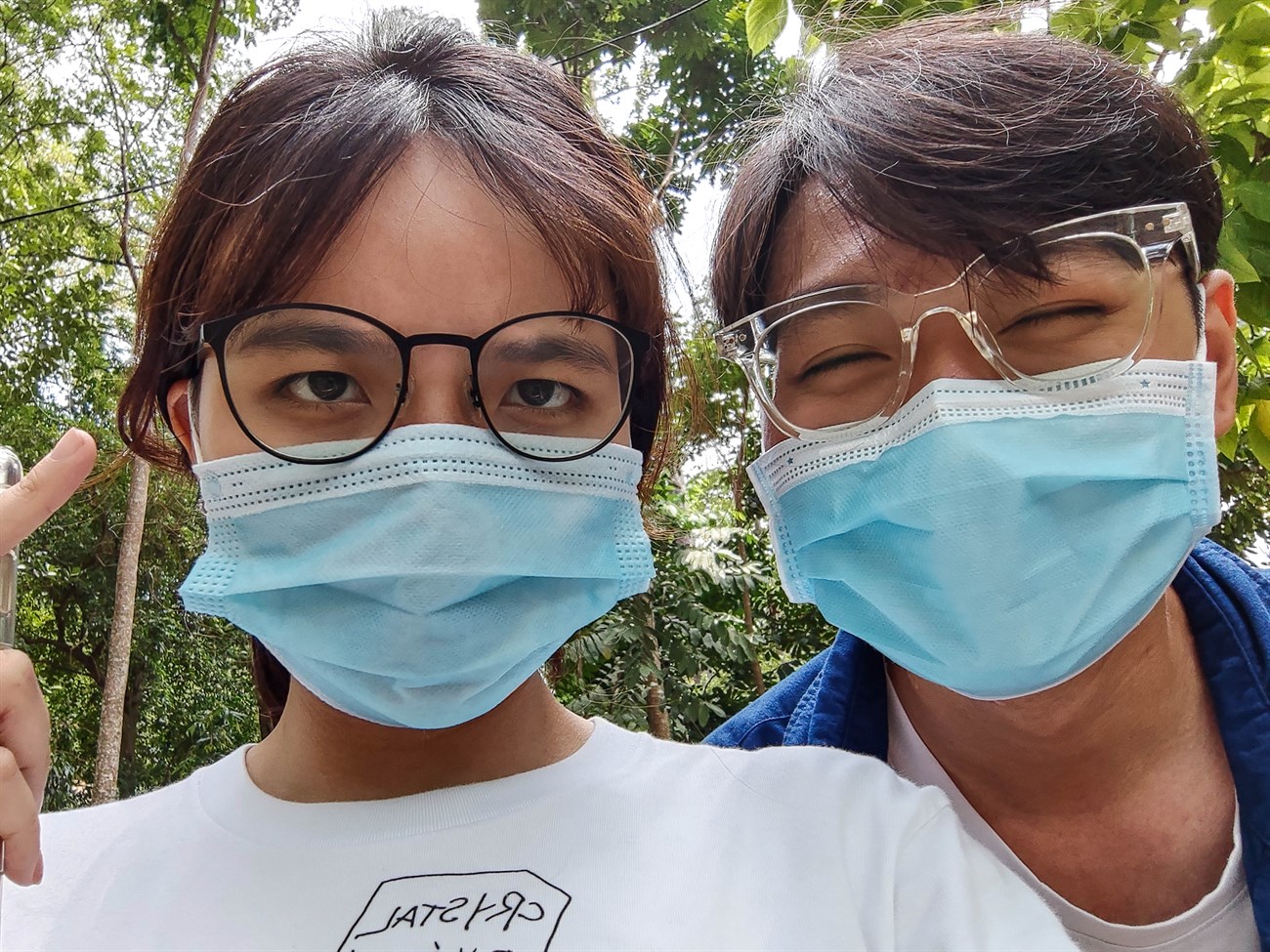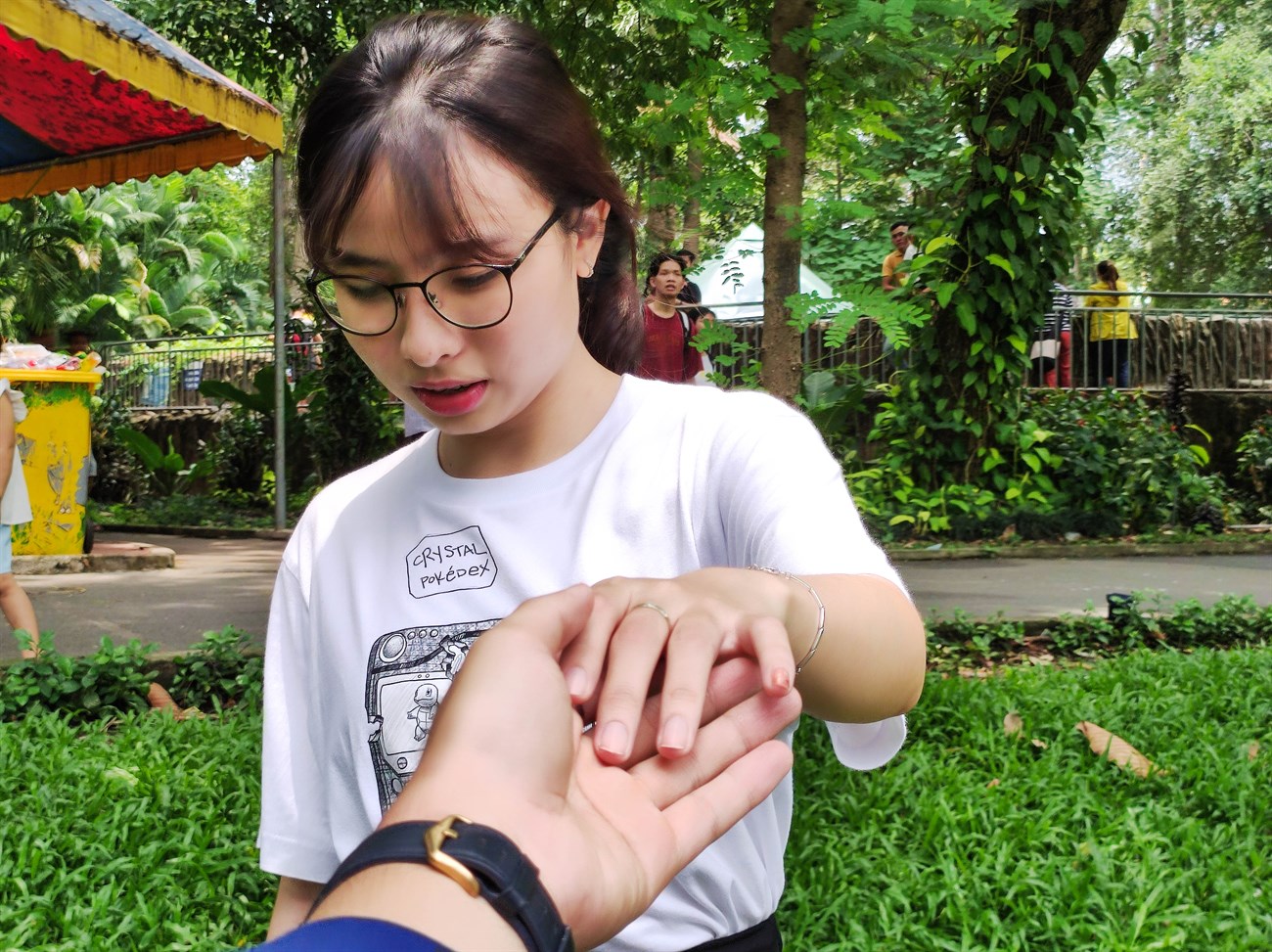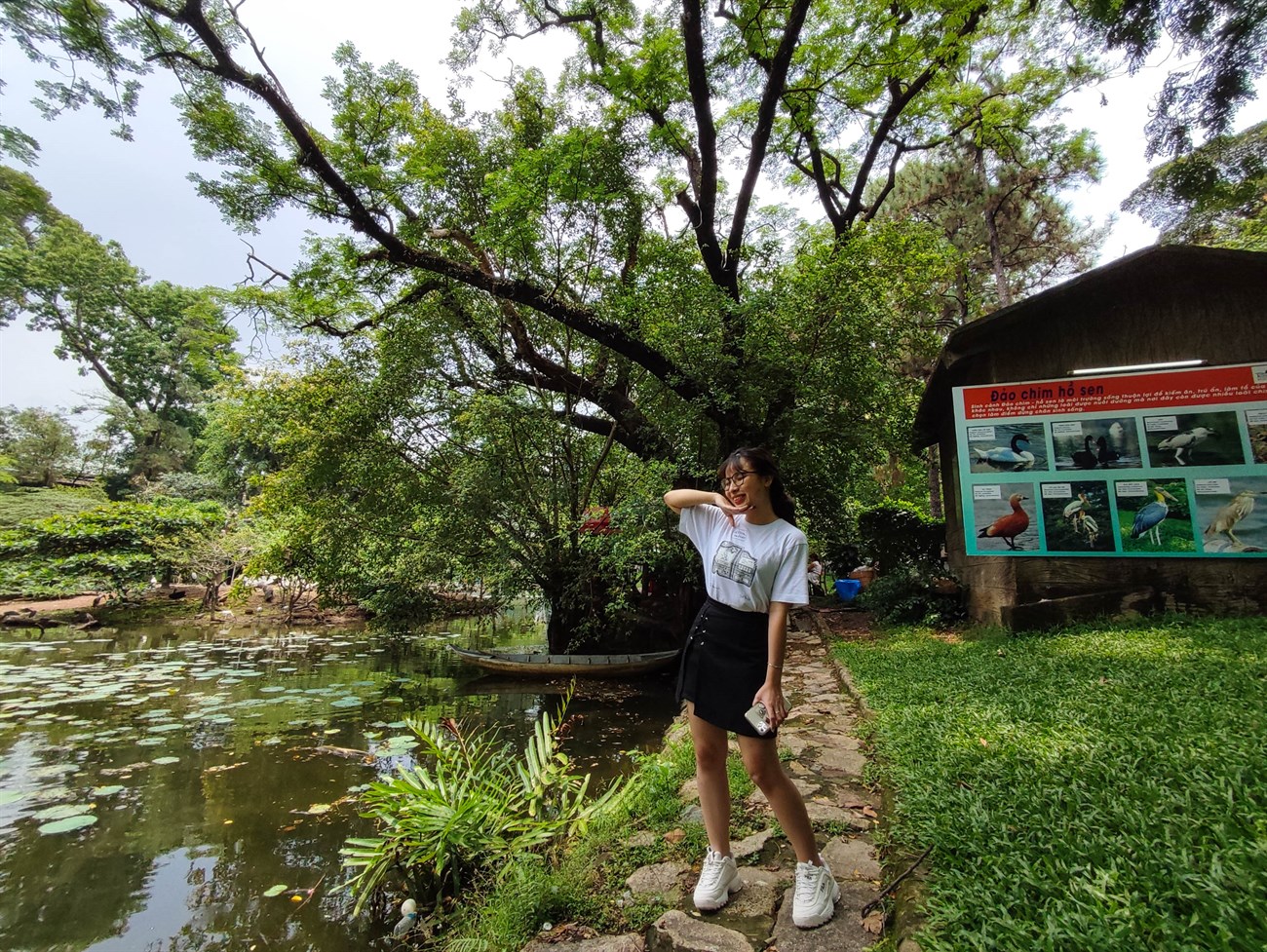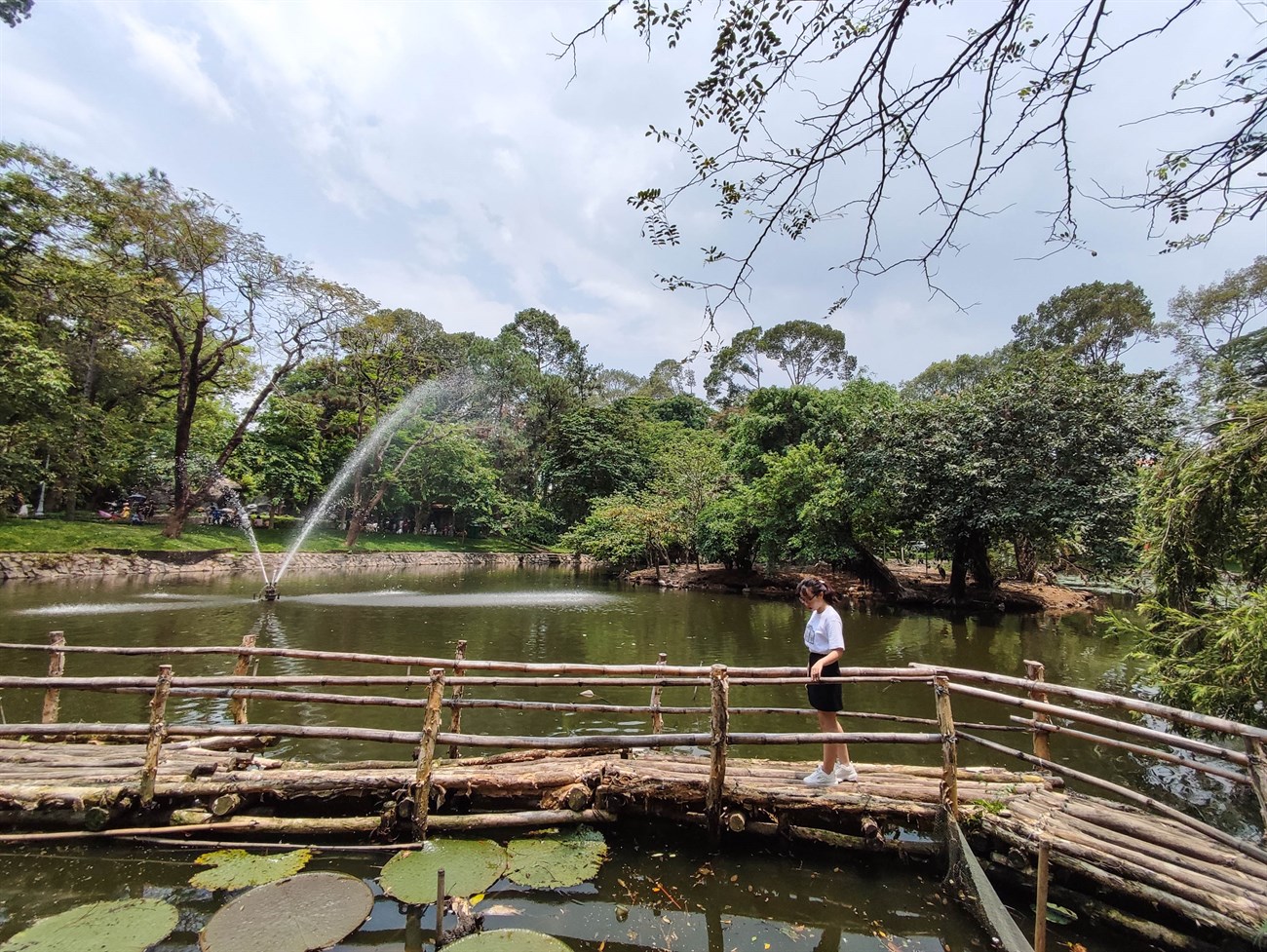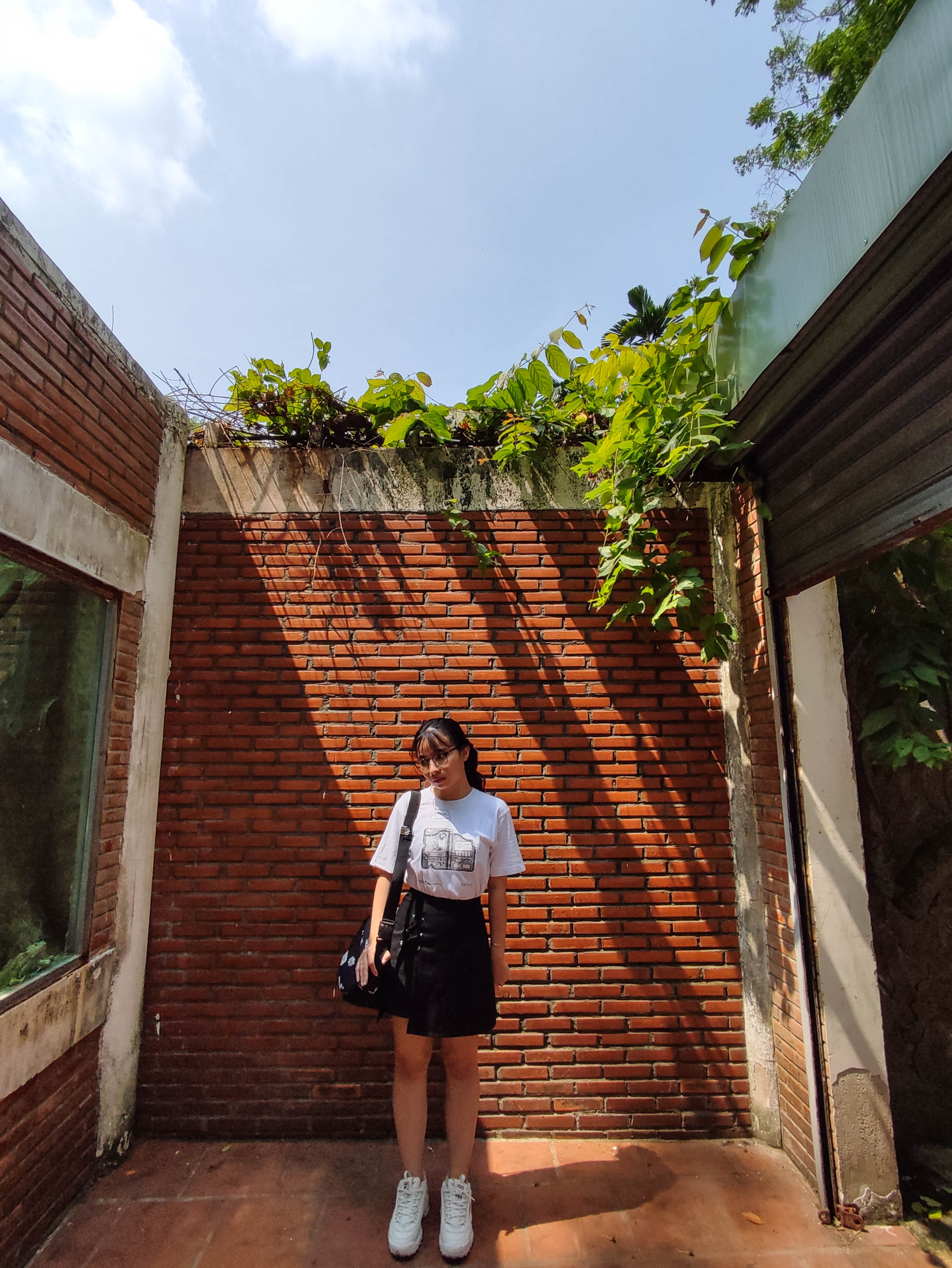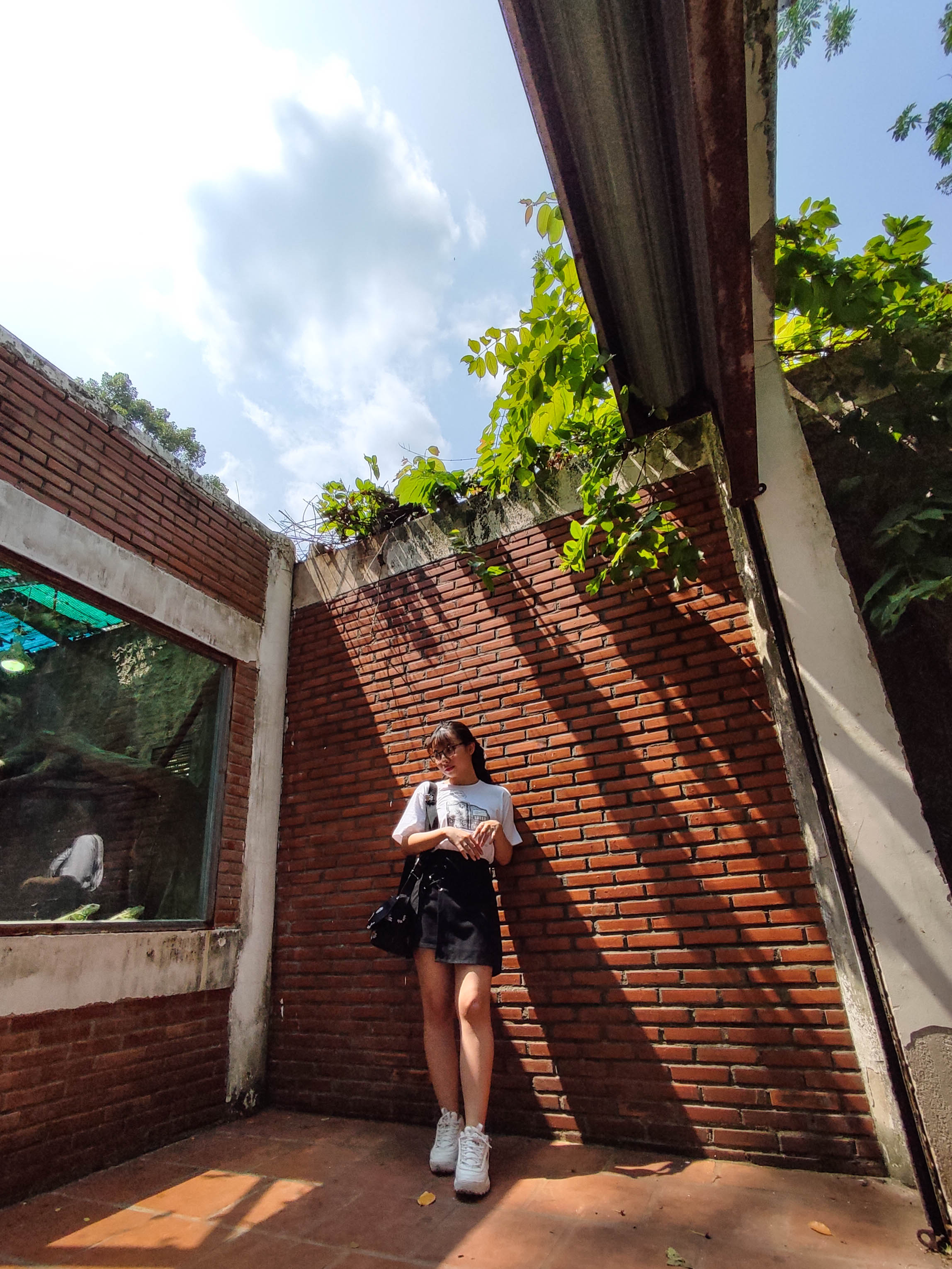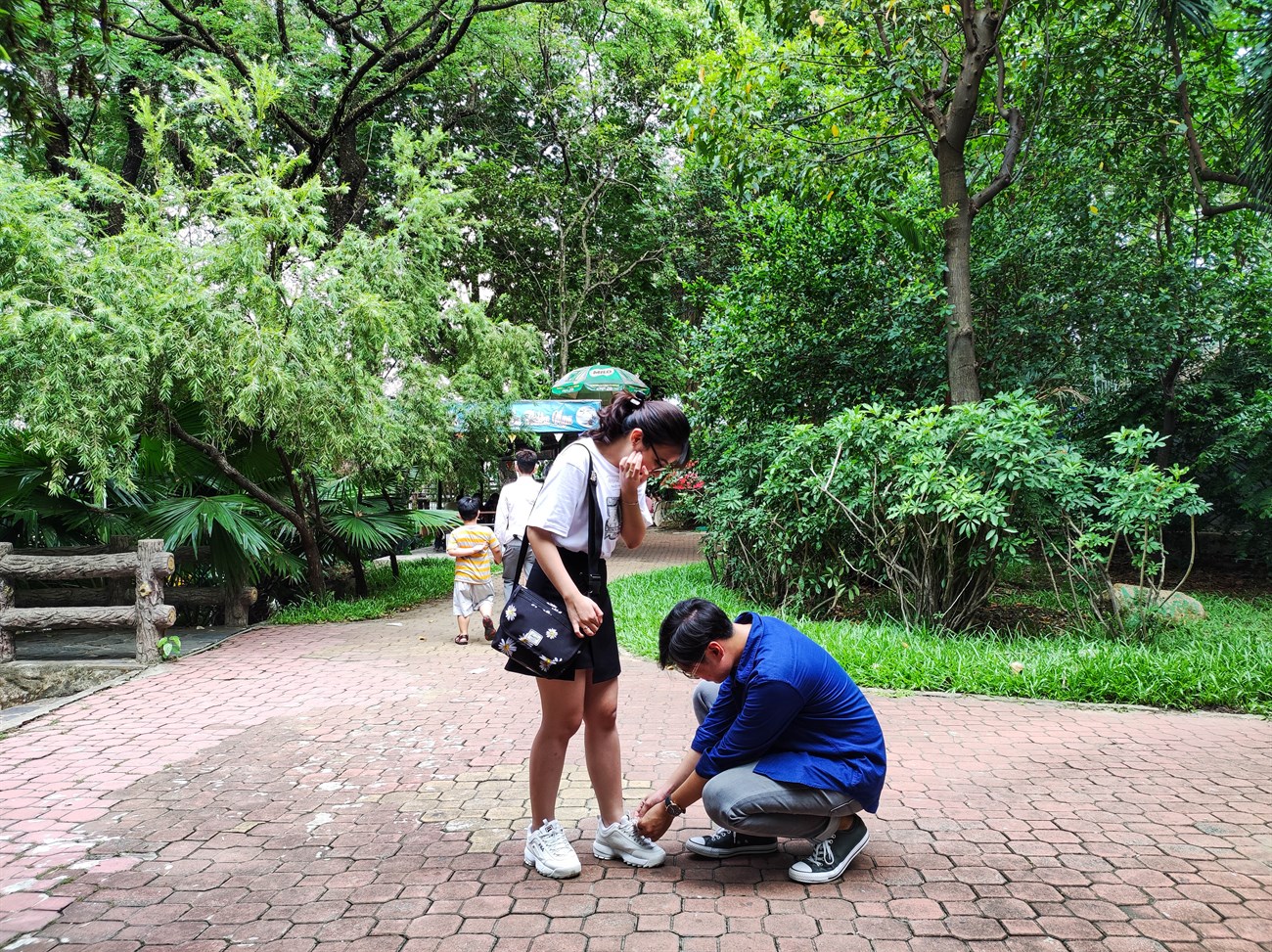 Overall assessment of the quality of photos taken with Mi 11 Lite camera
After the outing that day, of course, the two of them will go on a good progress as expected (hehe). But besides that, the factor I am equally interested in is the quality of photos taken from the camera of Xiaomi Mi 11 Lite. In general, the phone offers a vibrant and fresh image quality, the ability to vividly well and make the scene on the screen more attractive. But it seems that Xiaomi has 'forgotten' to focus on photo details because most of the quality of the photos is not very sharp, especially the subject.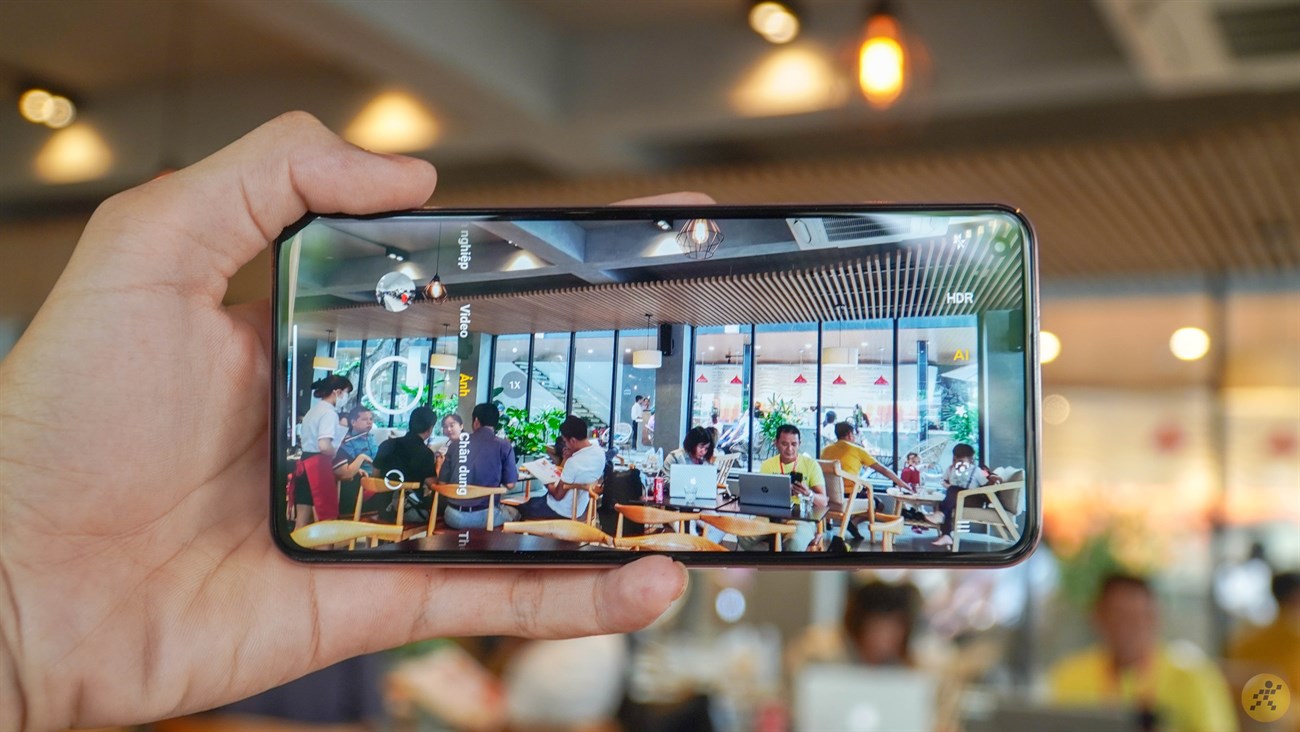 But overall, Xiaomi Mi 11 Lite has done 2/3 things needed in a smartphone: Making photos more attractive and AI technology smart color correction. In addition, I also appreciate the ability to take macro photos on the Xiaomi Mi 11 Lite again when focusing very quickly, limiting hand shake and the image is not blurred.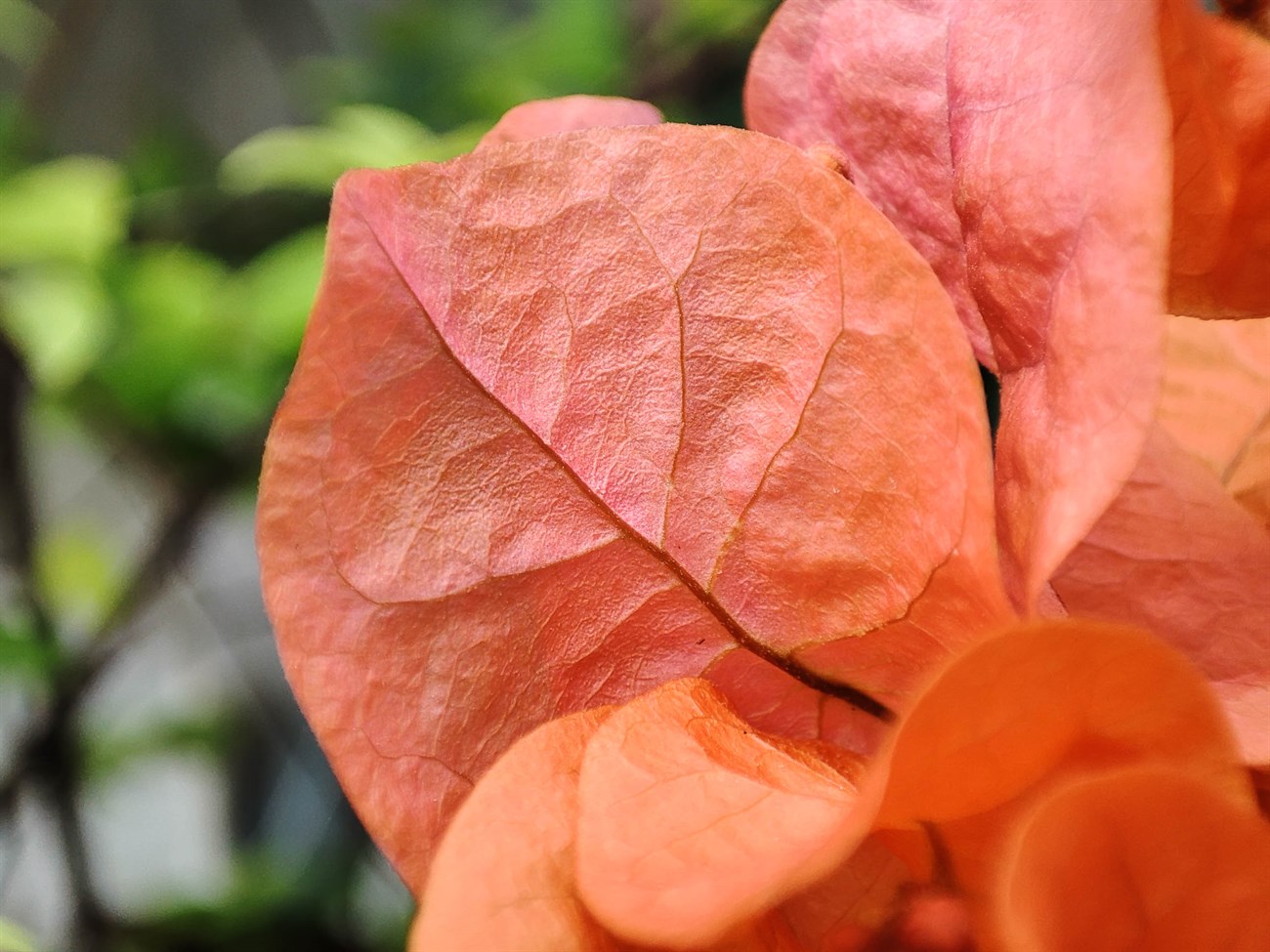 Above is a photo taken with the macro mode of Mi 11 Lite. And for you to have a clearer view, I have taken more photos in 2x zoom mode and taken automatically for comparison.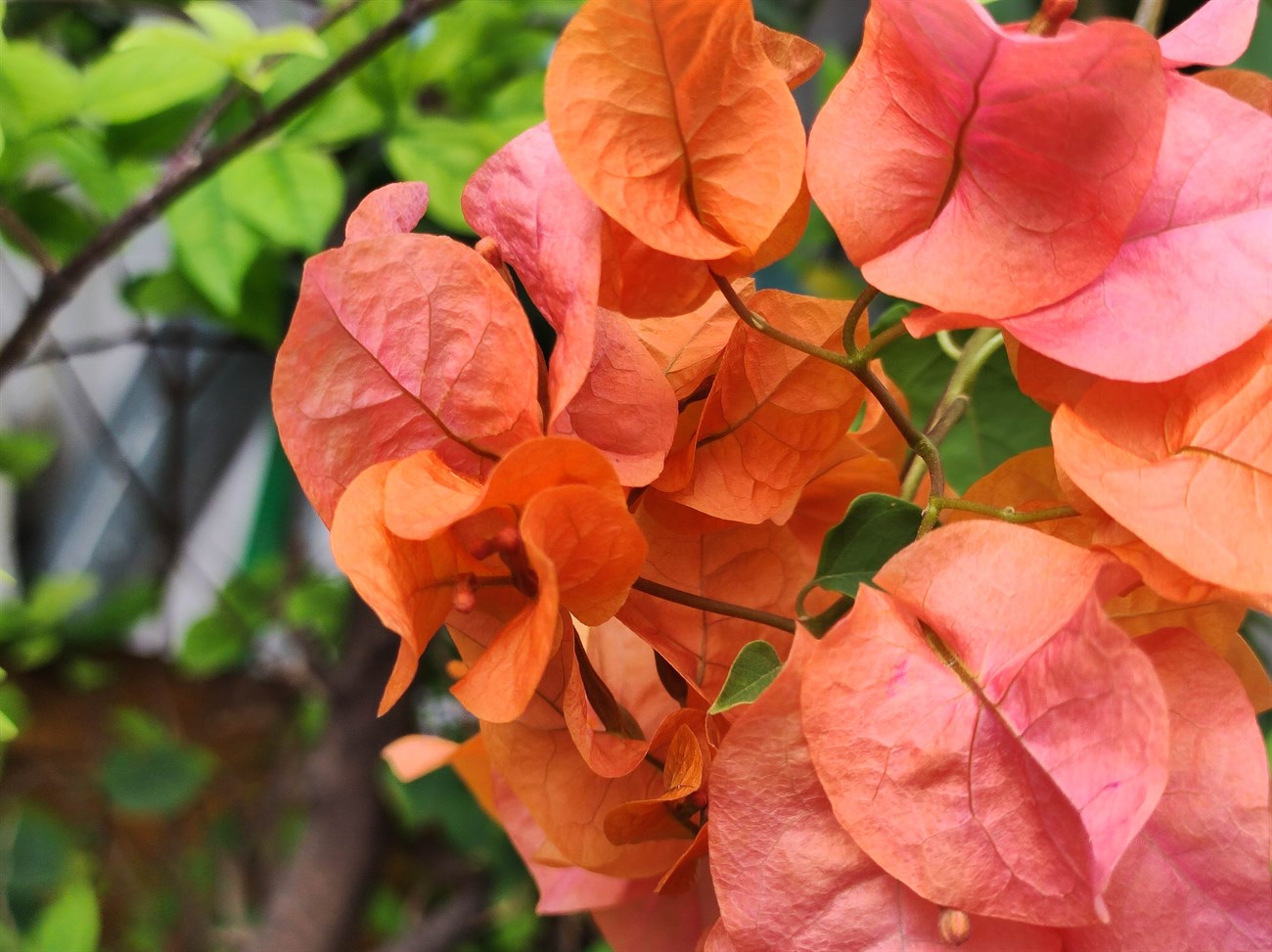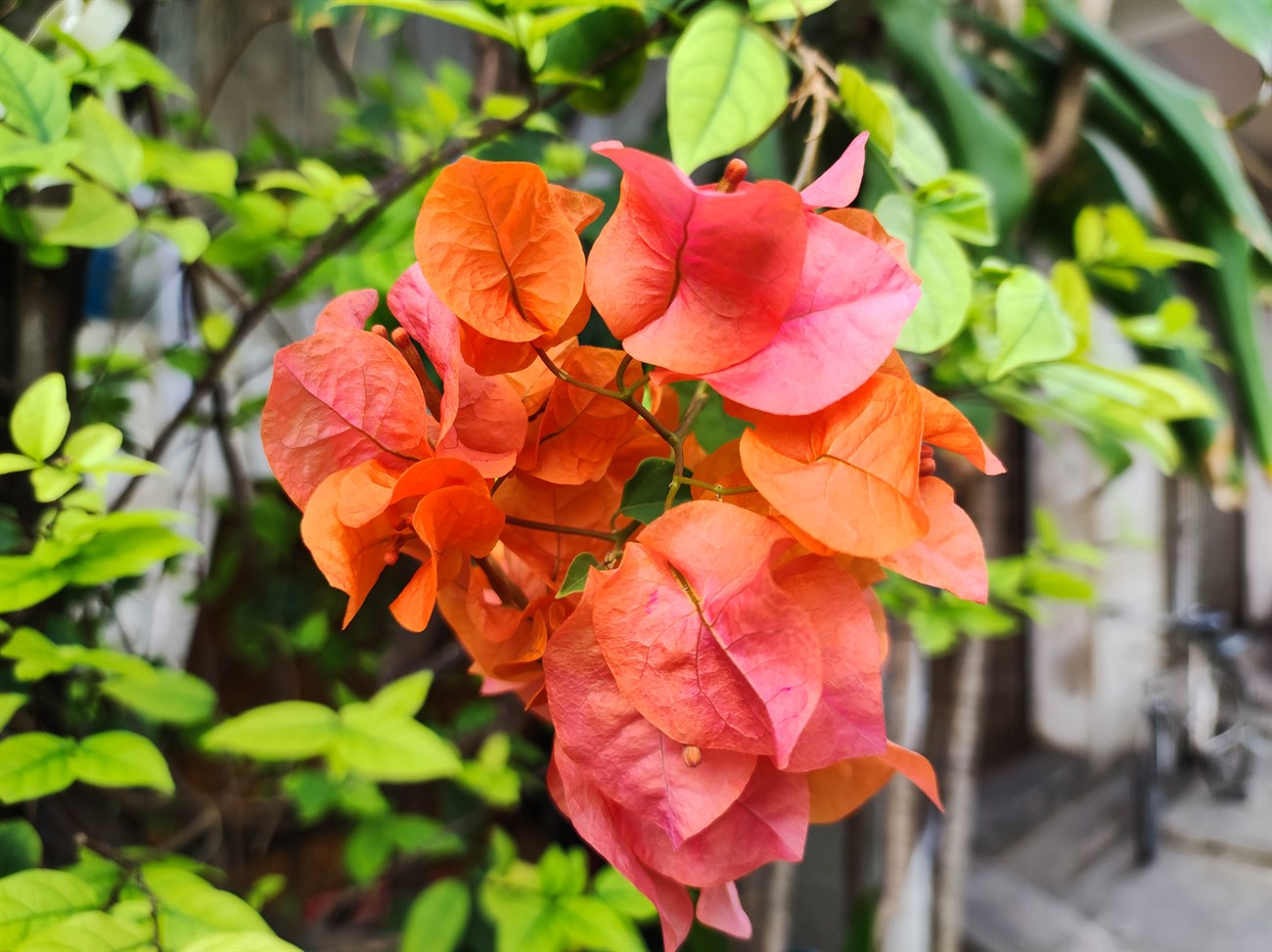 And those are my reviews on the quality of photos taken from the Xiaomi Mi 11 Lite camera? Well do not forget that, Xiaomi Mi 11 Lite 4G version is currently sold genuine in Mobile World. Please leave a comment below and let me know your assessment of the camera of the device, and suggest the topic that you want me to make in the future.
See also: MIUI review on Xiaomi Redmi Note 10 Pro: Can 'customize' as you like, do what you want and control the work very scientifically
Xiaomi Mi 11 Lite
Goods coming soon
7.990.000₫
Discount 1 million, 0% Installment Plan, 18 months warranty
See details
Edited by Truong Ba Tuan
Not satisfied with the article
118 views
Related posts
MIUI review on Xiaomi Redmi Note 10 Pro: Can 'customize' as you like, do what you want and control the work very scientifically


23




1 hour ago

Hunting for good sale, 5 smartphone models in the segment under 7 million are falling deeply, large batteries, strong performance, do not ignore


1 hour ago

There are results for the Mini Game Rinh Xiaomi Mi 11 Lite and Mi Watch for free, go to see if you are the lucky one.


2




3 hours ago

Redmi K40 Game Enhanced Edition is set a release date, promising to bring a great experience for gamers


7 hours ago

Expectations Xiaomi Redmi 20X: From a 90 Hz smooth screen to a 48 MP camera, a 5,000 mAh battery, but the price is unbeatable


2




8 hours ago

Xiaomi Mi 11X and Mi 11X Pro reveal attractive prices before the April 23 launch date, full of memory versions for users to choose from


1 day ago
.