(Techz.vn) A newly granted Xiaomi patent promises to bring a competitive advantage to folding smartphones from major rivals such as Samsung and Huawei.
In recent years, fast charging technology on smartphones has made great strides thanks to technological breakthroughs. These improvements have also made wireless charging faster and cheaper in the market. However, Xiaomi is clearly working to make the technology even better, especially for foldable smartphones.
The Chinese tech giant filed a patent application entitled "Wireless charging devices and methods, Folding screen electronics, Storage media" on January 8, 2020.
Recently, this patent has been granted, with the publication number CN113098152A discovered on the information page of the Chinese intellectual property agency.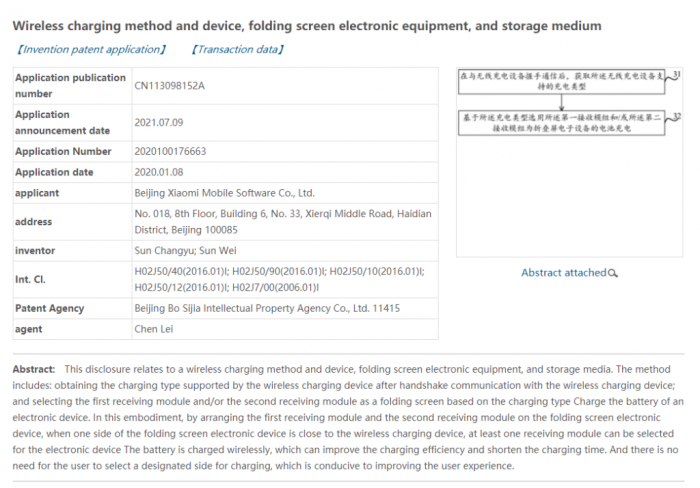 While the patent doesn't reveal any specifics about the fast charging technology or have any images of a specific device, it does describe how the fast charging technology works. foldable phone.
Specifically, Xiaomi's technology allows the folding phone to charge wirelessly from half of its back. So no matter how folded it is or which side you put it on, the device will still support wireless charging even if only half of the body is in contact with the wireless charging pad.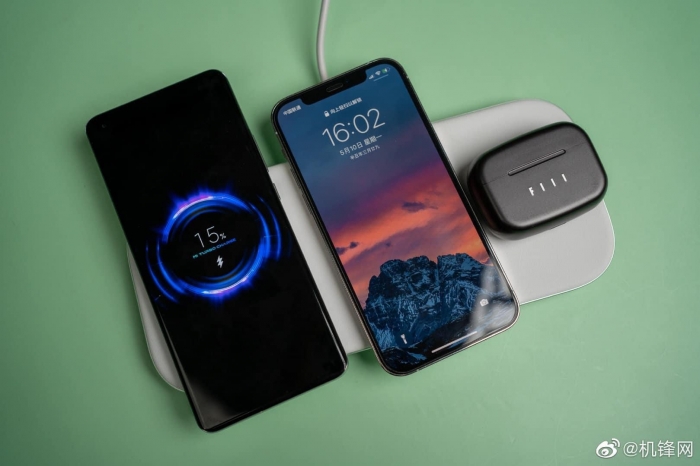 In other words, this wireless charging device can be charged from half or all of the back open, creating more convenience for users.
However, this is still a new invention filed and patented in less than a year. Therefore, the time for this device to be commercialized is still unclear. However, with its very fast research and development speed, the technology world predicts that Xiaomi may launch a wireless charger for folding screen phones right next year.
Xiaomi Mi Pad 5 coming in August: Snapdragon 870+, 2K . Screen
(Techz.vn) Due to the impact of the Covid-19 epidemic, distance learning and remote office work have contributed to boosting sales of large screen devices. Among them, the tablet market has benefited the most. As a result, many mobile phone manufacturers have begun to focus on the tablet market.
.