Recently, a 9-year-old boy has just attracted the attention of Xiaomi CEO Lei Jun, after showing his ingenuity and love for smartphones by manually disassembling the Redmi 1, arranging and framing. components like a work of art.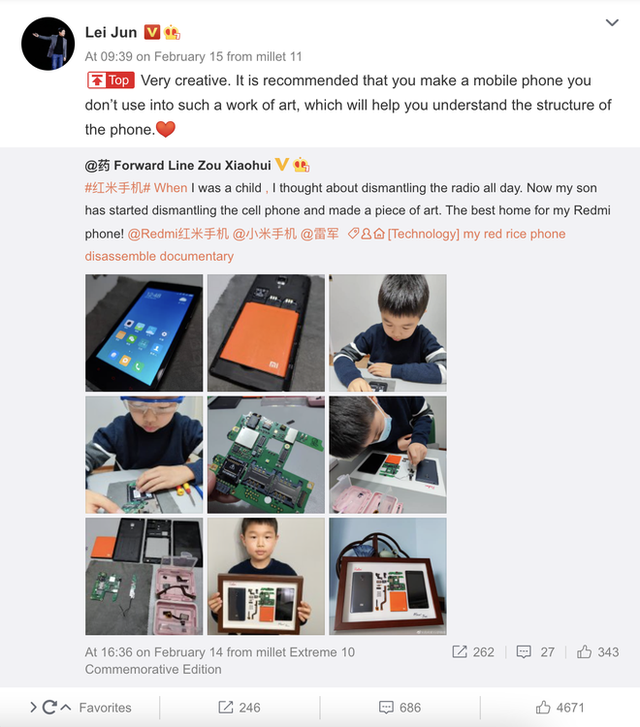 The whole process was taken by the boy's father and posted on Weibo, causing CEO Lei Jun to praise.
He also encourages those who have a phone but do not use it to be creative like a boy, thereby understanding the internal structure of a smartphone. The post was later shared by CEO Lei Jun on his personal Weibo page, even pinned to the top.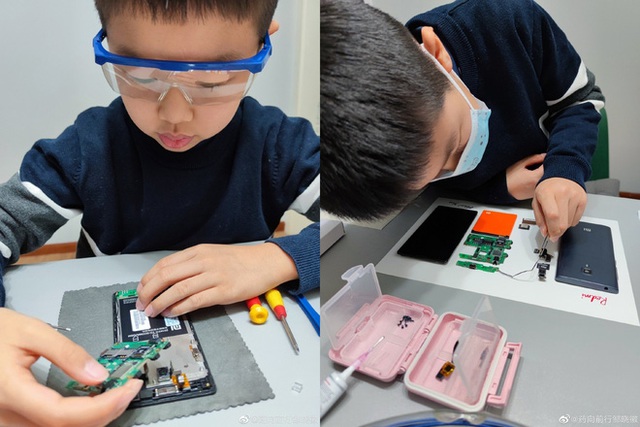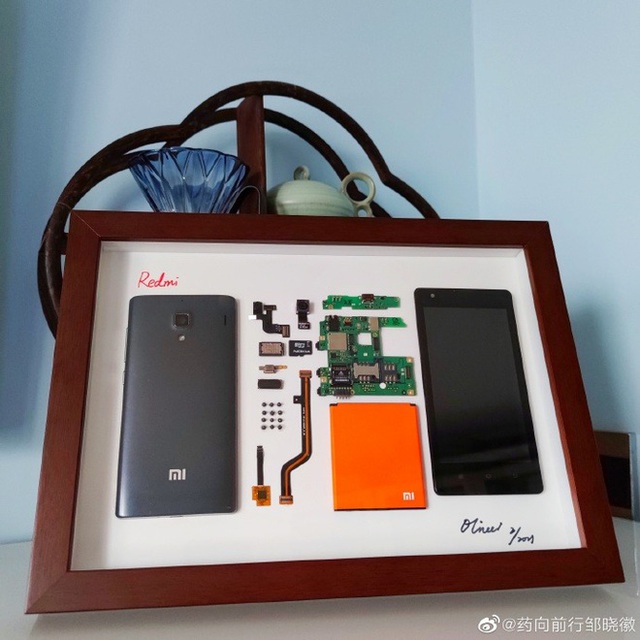 If you do not know, Redmi 1 is the first Redmi branded smartphone from Xiaomi. The phone was launched in 2013, which is 7 years old. The machine uses MediaTek's 28nm process processor, the screen produced by AUO with HD resolution (1280 x 720 pixels).
According to the boy, the aforementioned Redmi 1 is still working before being disassembled but performance has decreased significantly. Of course, this should not be too surprising, as this is a 7 year old device and only equipped with 1GB RAM, 4GB internal memory and 2050mAh battery.