Ever since Apple released AirPods Pro, Almost every brand has decided to produce their own wireless earphones with active noise canceling, first with Samsung's Galaxy Buds Pro. Even Xiaomi released one in early November 2020, the Air 2 Pro. Let me have a detailed review of the Xiaomi Air 2 Pro ANC now.
Note: The article is referenced and translated by Gizmochina source.
See also: Xiaomi Redmi 9T (6GB / 128GB) is about to open for sale, the device is less than 5 million but possesses many outstanding advantages in the segment
Xiaomi Air 2 Pro ANC with a beautiful design
We will go through a detailed review of the Air 2 Pro ANC and the competitor that the site's experts bring to compare is the Huawei Freebuds Pro – a Huawei home product. In terms of design, the case of the Air 2 Pro ANC inherits a characteristic Xiaomi style as we have seen on previous Xiaomi headphones, but is slightly larger and heavier. . This wireless headset is shaped like a cube with rounded square corners and can stand upright on a table.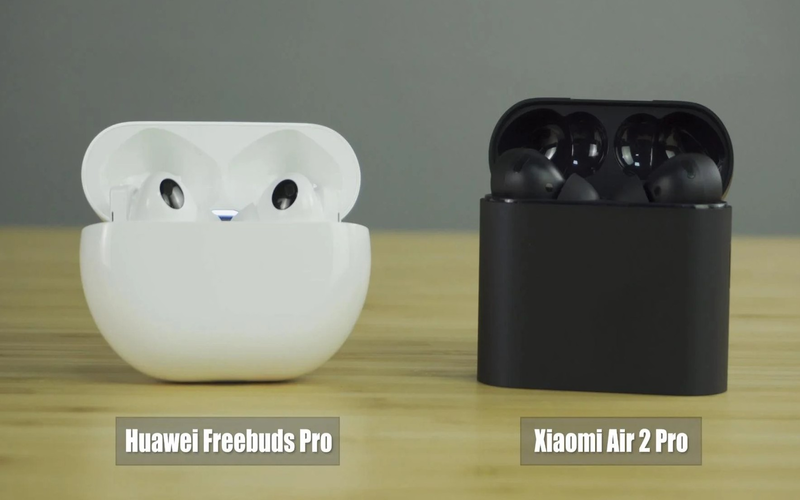 The back of the box is engraved with a lightning bolt pattern, to show us that the product supports fast charging. The box cover is magnetically designed, for a much sturdier opening and closing experience compared to conventional headphones.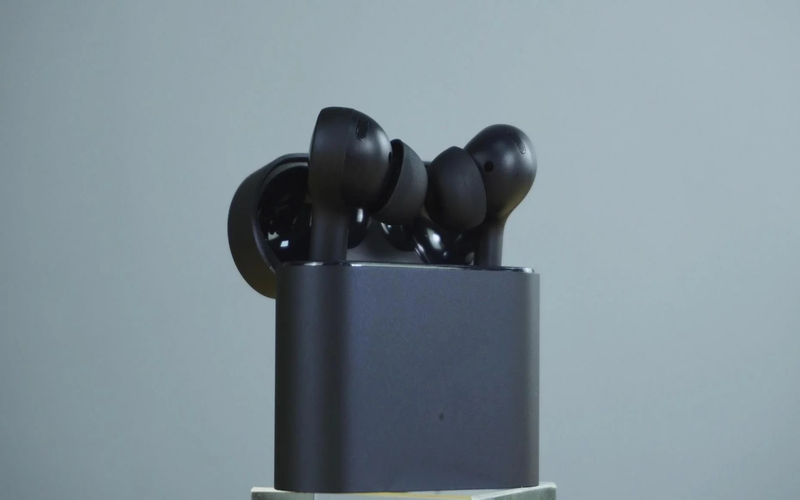 After opening the lid of the box, inside is a pair of good quality headphones. The touch panel on the headset surface is made of ceramic material, attracting users at first sight. However, because the material is polished, when used, this touch screen will stick many fingerprints.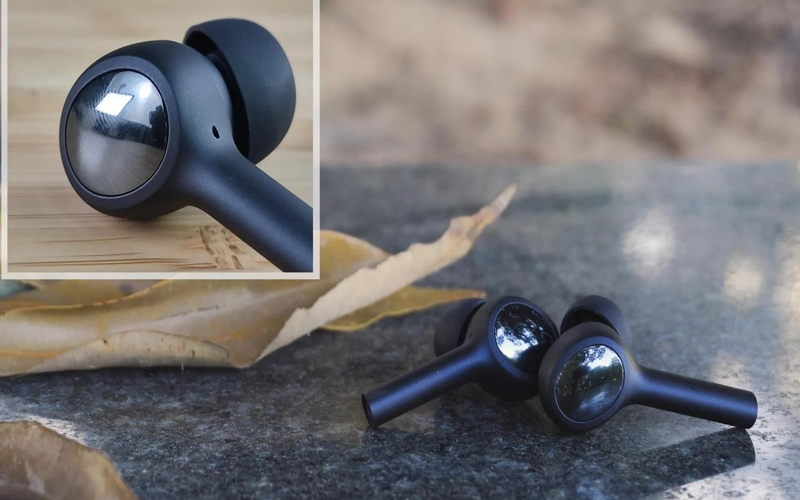 Overall, the source experts must note that the design of the Air 2 Pro ANC is quite special and meticulously perfected, unlike other competitors when trying to follow the design from Apple.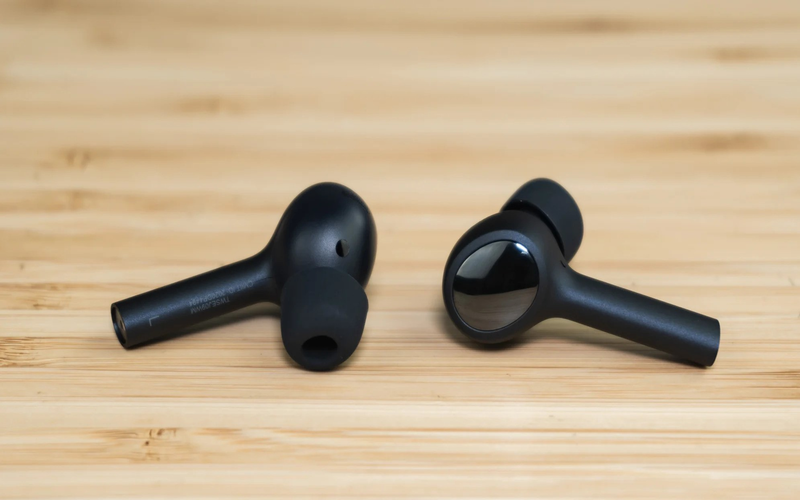 Review of ANC (active noise cancellation) on the Xiaomi Air 2 Pro ANC
Now comes the test of the Air 2 Pro ANC's noise canceling performance. Sorry to inform you the bad news, when the noise-canceling quality of the product has not met the needs of the user and is worth the money that we have to spend.
After testing the headphones in different environments such as the office and loud noise such as roadside and school roads, the majority of users thought the Air 2 Pro ANC's noise cancellation performance was slightly weaker than Huawei Freebuds Pro, and they estimate that the Xiaomi home earphones can only achieve 80% performance of the Freebuds Pro.
The Air 2 Pro ANC also doesn't handle wind noise well. When you're walking on a windy day with the Air 2 Pro ANC in your ears, wind noise can interfere with your listening experience. Even though you try to put the headset firmly in your ear, it only achieves about 60% effective against wind noise of the Freebuds Pro.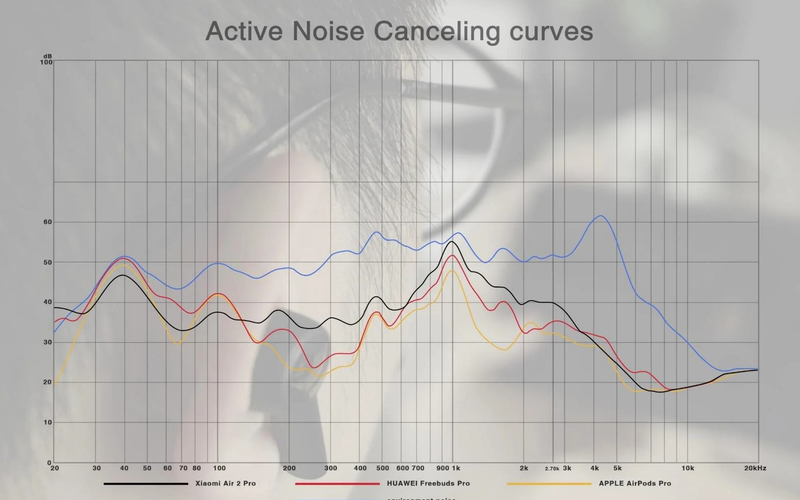 But on the other hand, the reviewer of the site also found that the Air 2 Pro ANC is about 1 million cheaper than the Freebuds Pro, so it is not surprising that the Huawei earphones provide better noise resistance. In terms of wearing experience, testers felt the Air 2 Pro ANC handled ear pressure better than the Freebuds Pro with noise cancellation turned on.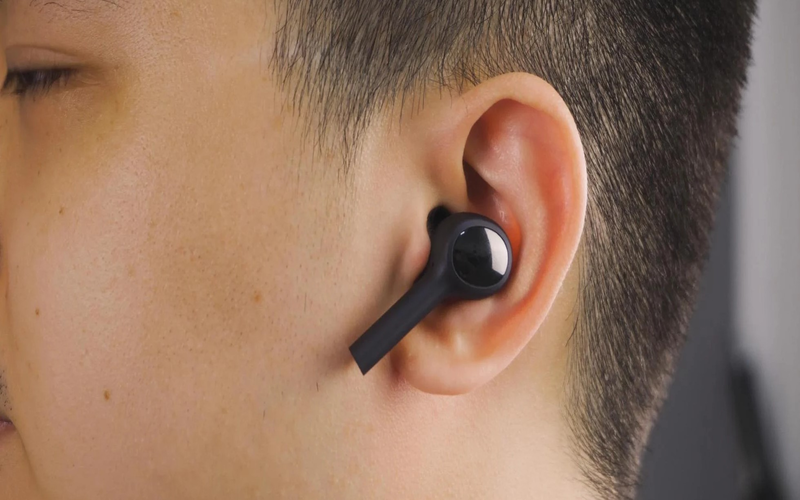 The Air 2 Pro ANC's default earbuds don't really fit most users. In fact, when wearing, you will feel a bit loose, that will also affect your noise resistance. Inside the box, Xiaomi offers 4 additional pairs of silicone tips for replacement. So the experts recommend that you use the biggest one if you have a similar experience.
Xiaomi Air 2 Pro ANC for good battery life
And if you use a lot of headphones, battery life is another important factor. Air 2 Pro ANC has great battery performance when in noise canceling mode, you use 5 hours continuously, the battery will be reduced by 50%. This is the best battery performance for ANC headsets that experts have tested ever. Best of all, Air 2 Pro ANC can be used continuously for up to about 7-8 hours on a single charge.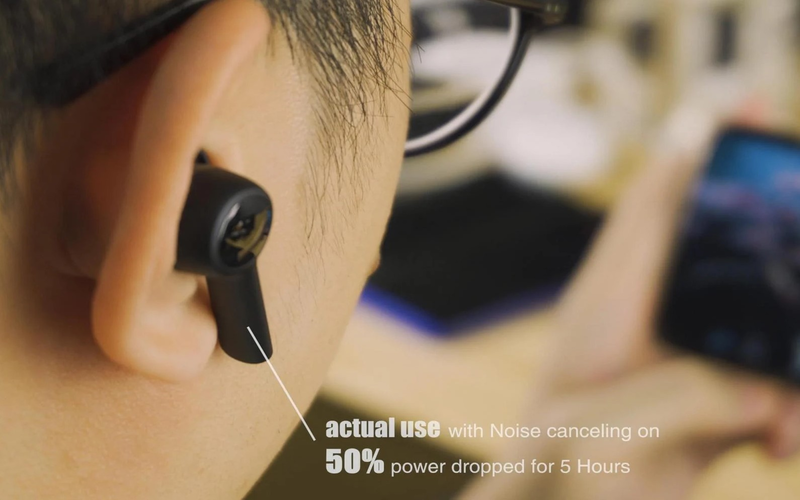 Versatility is the advantage of the Xiaomi Air 2 Pro ANC
When connected to a Xiaomi device, you can change additional settings for the Air 2 Pro ANC in the voice assistant app, XiaoAi. Or, if you don't have your phone, you might have some default interactions with the headset.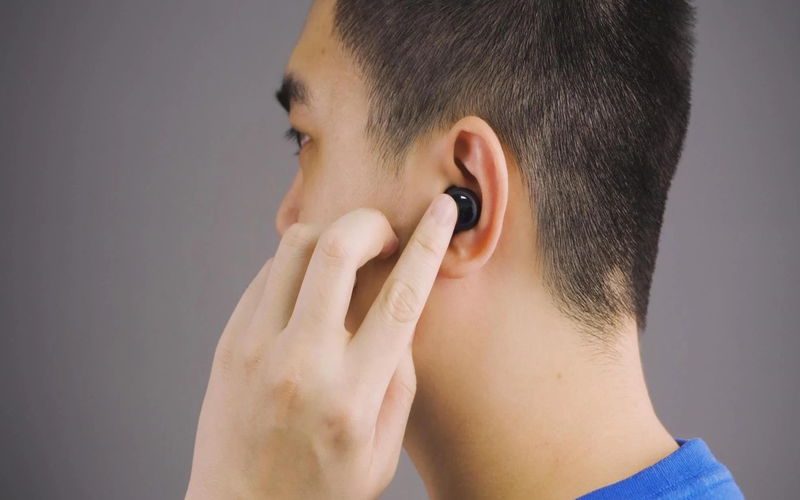 About operation, you can double-click on the left earphone to activate the voice assistant; Double click the button on the right to play and pause music or video. At the same time, you can press and hold either button for 5 seconds at a time to switch between noise canceling and crosstalk mode.
However, the experience switching between modes is really smooth. For example, to turn on noise canceling from crosstalk mode, it would take 5 seconds to turn off crosstalk, then another 5 seconds to turn on noise canceling. This is really not a smart design when users wait more than 10 seconds for a simple operation.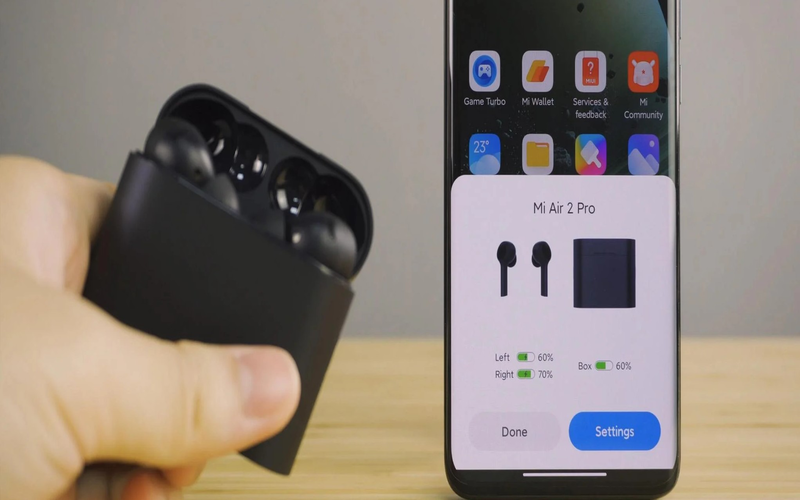 To compensate for the above weakness, Xiaomi Air 2 Pro ANC allows to connect with phone devices from other manufacturers, all you need to do is download the XiaoAi app. Not only that, you have to manually connect it via Bluetooth but note that, XiaoAi only supports Chinese language.
Evaluation of sound and latency
In the final part, let's examine the sound quality and latency of the Air 2 Pro ANC. Well, it should be noted that the current software the Air 2 Pro ANC is using is 3.0.12. And manufacturers will update the firmware upgrade in the next updates to lower latency mode and update the new Bluetooth LHDC codec. That means in low latency mode, the headphones will be better for gaming and video playing, while with the new LHDC codec, its sound quality will be dramatically improved.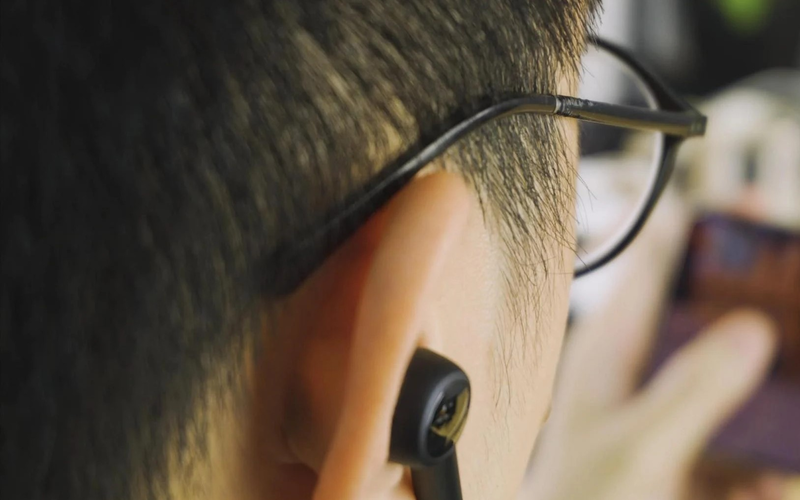 Currently, with version 3.0.12 Air 2 Pro NC there is a lag of 0.6 seconds when playing games on Xiaomi phones, while on devices of other brands, the sound is delayed 0.8 seconds.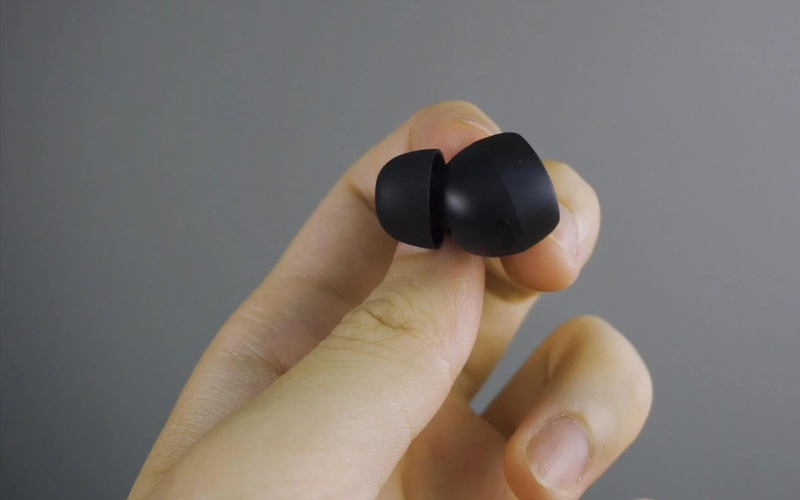 The Air 2 Pro ANC's mid and low frequencies deliver great sound, with a sharp output that's even more impressive than what we got with the Huawei Freebuds Pro. But its high frequency doesn't stand out, it doesn't seem much better than the Freebuds Pro.
summary
In short, we can say that the Air 2 Pro ANC's active noise cancellation is still good enough to handle most conditions. While it's not possible to successfully challenge some of the more expensive headphones in noise resistance and wearing comfort, the Air 2 Pro ANC still has a unique look design, impressive battery life, and a real price tag. reasonable.
What do you think about this new Xiaomi wireless headset, let us know in the comments below
Source: Gizmochina
See also: Tet bargain: buy now Xiaomi Mi Watch to go to Tet holiday, reveal that the price is more than 3 million but the gift is already 1.6 million, too attractive!
Edited by Vu Truong An
Not satisfied with the post
1,698 views
Related posts
Xiaomi Mi 11 reached sales of 1 million units in just 21 days, are you waiting to buy this first Snapdragon 888 super product?


3




3 days ago

Redmi is about to launch the first gaming phone equipped with MediaTek Dimensity 1200 chip, supporting 168Hz screen refresh rate


1




3 days ago

Xiaomi Mi 11 detailed review: The best flagship that Xiaomi has ever produced with a huge configuration, upgraded camera


5




4 days ago

Xiaomi Mi Watch: Smartwatch with good price, dynamic sports design, many health care features, buy now!


5 days ago

New Year's gift: Buy now Xiaomi Mi Watch to go to Tet holiday, reveal that the price is just over 3 million but the included gifts have reached 1.6 million


17/01

Disassemble the Xiaomi Mi 11 and put it together into an impressive dragon-shaped mechanical work, so how many days do you complete it?


3




14/01
.