Xbox, after its great conference at E3, displays a very promising catalog of releases in terms of exclusives. Well-known insider Jeff Grubb announces that most of these exclusives are scheduled for 2023.
Xbox Series X's debut in terms of exclusives is tentative. At least for now. Indeed, more than 6 months before the arrival of the Xbox Series, the portfolio of Xbox exclusives is still thin. But that should change very quickly. Indeed, not only will new Xbox exclusives arrive this year, but the release schedule for 2022 and 2023 is growing more and more. It must be said that with no less than 23 studios since the acquisition of Bethesda, Xbox has an unprecedented strike force in the video game industry.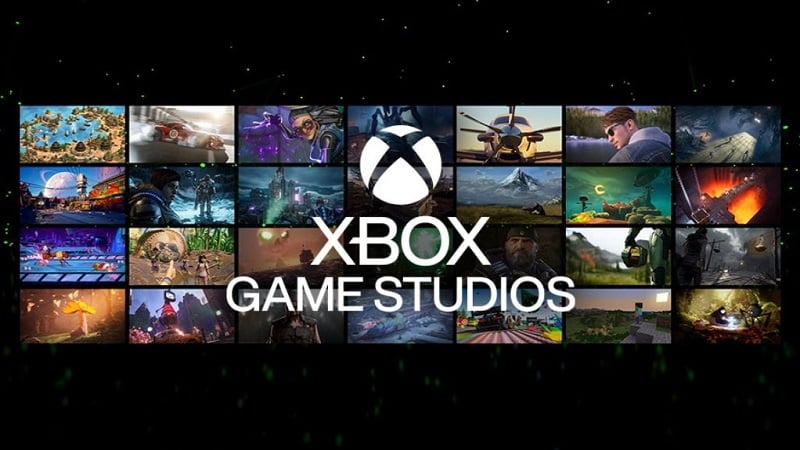 Indeed, the schedule of Xbox exclusives for the years to come is promising, in quantity and quality. In addition to Forza Horizon 5 (Playground Games) and Halo Infinite (343 Industries) which should arrive at the end of the year, and Starfield (Bethesda Games Studios), Forza Motorsport (Playground Games) and Redfall (Arkane Austin) which will arrive in 2022, the rest promises to be even more interesting.
Xbox: exclusives, Game Pass, the decisive year in 2023?
Indeed, the big announcements of the Xbox Games Showcase of last year would be mostly scheduled for 2023. Among these, we count in particular Avowed (Obsidian), Fable (Playground Games), et Hellblade 2 (Ninja Theory). Contraband (Avalanche Studio) was added to this list following E3. Although dates have yet to be announced, Jeff Grubb says the aforementioned games are well planned for 2023 for now.
Jeff Grubb also includes them in his claim, and yet it could strongly be thatEverwild and Perfect Dark slide to 2024. Indeed, the development of the first would have been rebooted recently following the departure of the project boss at Rare. As for the second, The Initiative, Microsoft's "quadruple A" studio, is very recent, and built from scratch. We can therefore expect some delays before seeing these two titles arrive.
That said, there are still unannounced games left like the new project of The Coalition, Gears of War's studio, Compulsion Game, and InXile, especially. Microsoft could say more about some of these games in the conference scheduled for this evening at 7 p.m.. But since 2023 is still far away, don't expect long minutes of gameplay just yet. Indeed, Microsoft showed at E3 that Xbox is focused on what's coming out in the next few months. In order, of course, to boost Game Pass subscriptions, the heart of Xbox's strategy.
Source : comicbook.com


Alex Herbil