Beijing News (Reporter Wang Ziyang) On September 16, Wu Yutai, a long-established tea brand in the tea industry, released its first sub-brand-"Yutai Yixiang". Zhao Shuxin, Chairman of Wu Yutai, said that building a sub-brand is a milestone event in Wu Yutai's century-old development history and an unprecedented initiative. It will inject new vitality and give new momentum to the company's sustainable development.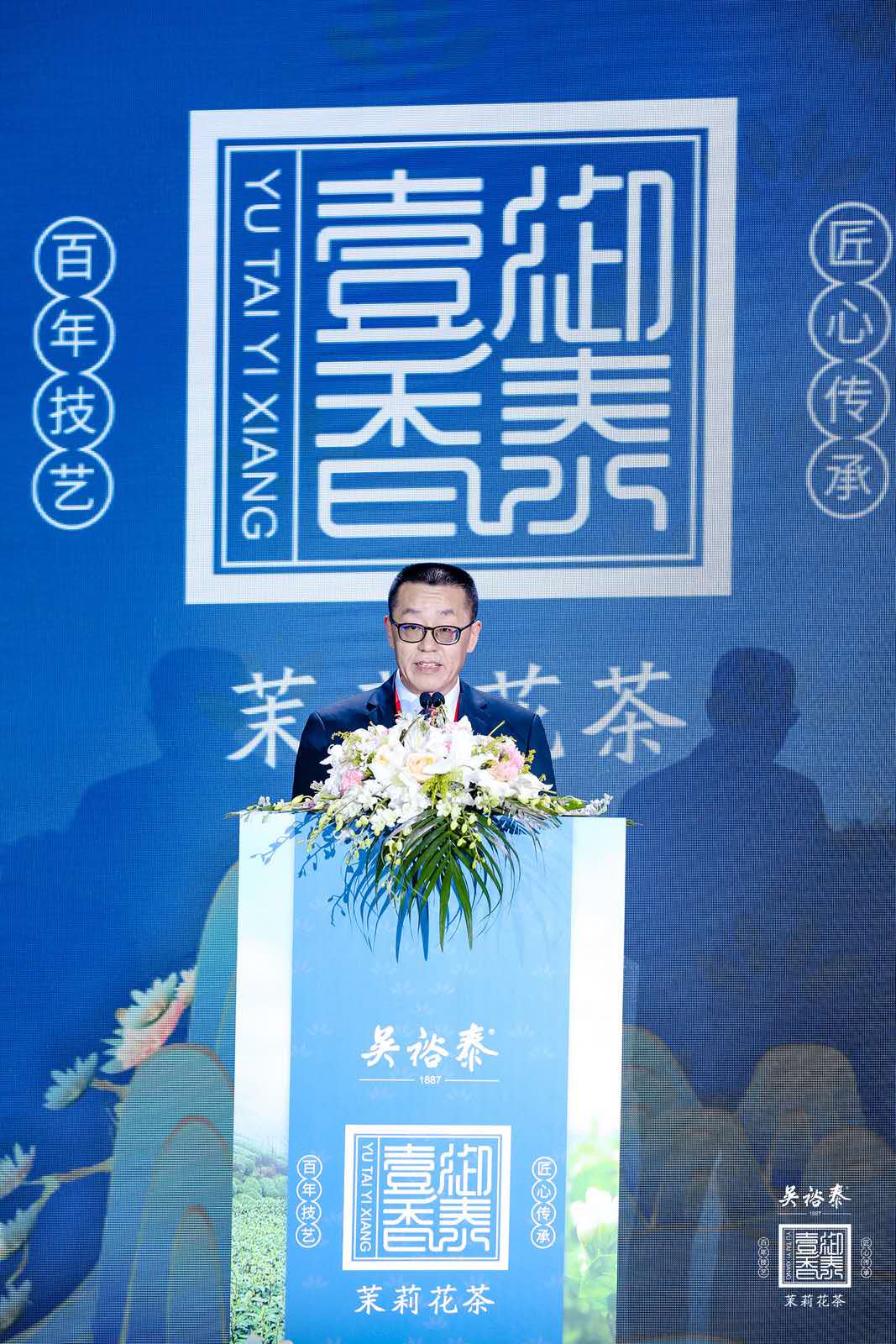 Chairman Wu Yutai Zhao Shuxin
There are three series of "Yutai Yixiang", among which the "Family Love" series is suitable for mass consumption and conforms to the market positioning of "selling affordable tea for ordinary people" and is the first choice for visiting relatives and friends. The "Honor" series is positioned as a mid-to-high-end consumer group and is a must for business people and successful people. The "Imprint" series restores the old Beijing traditional jasmine tea features of "high fragrance, strong taste, positive color, and clear soup".
According to Zhao Shuxin, Chairman of Wu Yutai, the word "Royal" in "Yutai Yixiang" was historically related to the royal family. Wu Yutai has a history of more than 130 years and rich cultural heritage; the word "Tai" means to pray for the peace of the country and the people. "Yutai" is also a homophonic of the last two characters of "Wu Yutai"; "Yixiang" is taken from the poem "Jasmine" by Jiang Kui, a famous poet in the Song Dynasty, "In his years, I am a cultivator of flowers, and it is listed as the first fragrance in the world."
How to make the sub-brands be called out by the company and the customers is the first problem Wu Yutai solves. To this end, Wu Yutai's professional team traveled to more than 10 tea-producing areas across the country, screened hundreds of green tea samples, and created the new "Yutai Yixiang" product for more than a year. The new product is specially made from jasmine flowers with high saturation and good aroma concentration after the beginning of autumn. The tea leaves are fresher and more agile and have better aroma and taste.
According to Zhao Shuxin, at present, Wu Yutai's online and offline coordinated operations pattern has taken shape. There are more than 530 offline stores in 15 provinces, municipalities, and autonomous regions north of the Yangtze River; online flagship stores have been opened on platforms such as Tmall, JD.com, and Pinduoduo, and all stores have been launched on self-operated micro malls.
As the first sub-brand of Wu Yutai, "Yutai Yixiang" will launch a series of promotional activities after its listing, including instant coupon discounts and a maximum discount of 200 yuan. At the same time, the "Three Celebrations for Profits, Great Benefits Relay" promotion has been successfully taken over on September 1, and will continue until October 31. In addition, there is also a 30% discount on the second piece of the same tea moon cake, and tea gift boxes such as scented tea, black tea, and green tea are priced at the same price. The WeChat mall will issue consumer coupons and other promotions on Wednesday. Promote the recovery of Beijing's consumer market by giving benefits to consumers.
Beijing News reporter Wang Ziyang Photography Wang Ziyang
Editor Zhu Fenglan proofreads Li Shihui