First introduced in mid-2020, Black Myth: Wu Kong has brought a "big bang" to the gaming world.
Black Myth: Wukong – Official 13 Minutes Gameplay Trailer
Just less than 24 hours after the release of the trailer, Black Myth: Wu Kong has attracted tens of millions of followers. A feeling of goosebumps, euphoria, surprise, and surprise is all that people are saying about Black Myth: Wu Kong. Indeed, during the decades of existence and development of the game industry, no product with the theme of Tay Du Ky or Ton Wukong is worth the wait.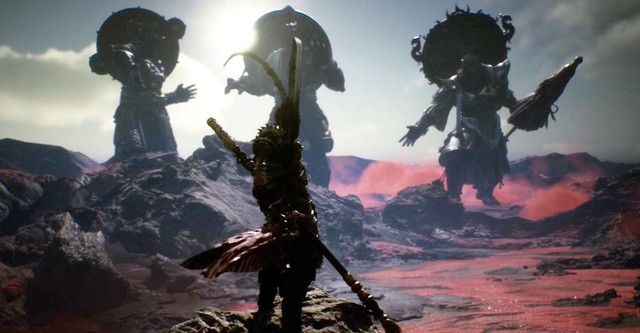 Here, invite you to what you need to know about this extremely hot Tay Du Ky game.
Developer: Game Science Studios
– Official website: https://www.gamesci.com.cn/
Genre: Action, role-playing
Content: Inspired by the famous novel Journey to the West by author Ngo Thua An, Game Science Studios has created a game with Ton Wukong as the character of our hearts. However, it is possible that this game will not follow the scenario that we often know.
The content of Black Myth: Wu Kong will have many differences or will even pose problems that fans of Journey to the West have never thought of.
Through the first demo, Black Myth: Wu Kong looks incredibly impressive by modern gaming standards. The game seems to be an action game with an engaging combat system, reminiscent of blockbuster titles like Sekiro: Shadows Die Twice or even Devil May Cry.
– Development process: Derived from the idea of ​​a group of game makers from China, Black Myth: Wu Kong was born with extremely advanced graphics technology. According to what the manufacturer shared, they are still in the construction process.
Game Science Studios also announced hiring to develop Black Myth: Wu Kong. The game will be available on console and PC platforms and may launch as early as 2023.