But not every TV can really fit the family from image quality to additional features. But among them is Samsung's all-new QL90 4K Q90R 2019 TV.
Using quantum dot technology, the 4K Q90R QLED TV delivers sharp images to every detail and extremely vivid color range. Although there is a high brightness of up to 2000 nits, thanks to Quantum HDR technology that supports HDR10 + standard, the details and colors of the content are still fully and accurately displayed even when the image is strongly different.
A plus point of this QLED 4K Q90R TV is that the black color is quite "realistic", completely eliminating the "inherent" disadvantage of TVs using the backlight. This is probably due to Samsung's Direct Full Array 16X technology, which allows to analyze and control the backlight intensity of each area on the screen, minimizing the luminosity and sharpness as well as sharpness "deep" black level so the image on TV is very emotional.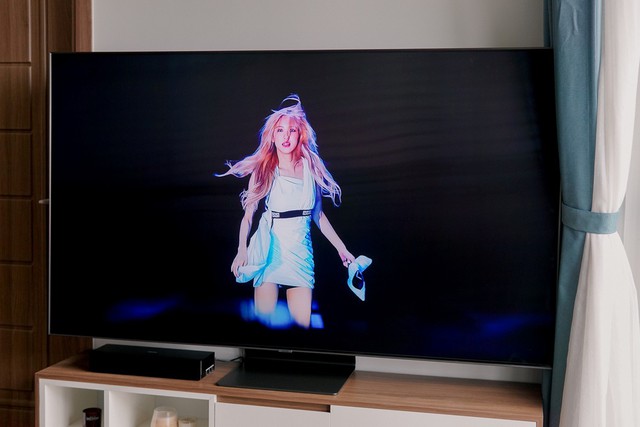 In particular, the Q90R 4K QLED TV also offers ultra-wide viewing angles, image quality is uniform in both brightness and color even in close-angle views. This is what makes this TV extremely suitable for you to watch with a family with many members, even if sitting anywhere, always enjoy the best image quality.
Besides, owning an artificial intelligence processor Quantum AI allows this TV to be able to upscale lower-resolution images to 4K standards while maintaining optimum quality. In addition, this processor enhances the TV's responsiveness as well as brings unique features to the QLED 4K Q90R.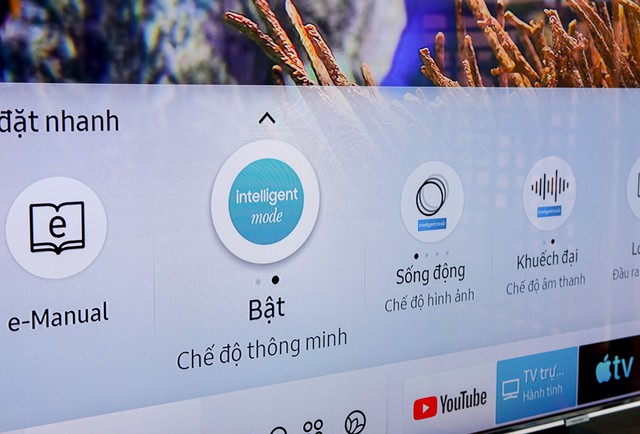 This TV can recognize the ambient light environment to automatically adjust brightness and sound, providing truly impressive experiences no matter where you sit. Integrated with many applications with specialized content channels such as sports, animation, movies, bringing the world of entertainment extremely attractive to meet the needs of family members. In particular, this TV also integrates Apple TV, for close customers of the "apple" home who can watch their favorite movies on the big screen with the highest quality.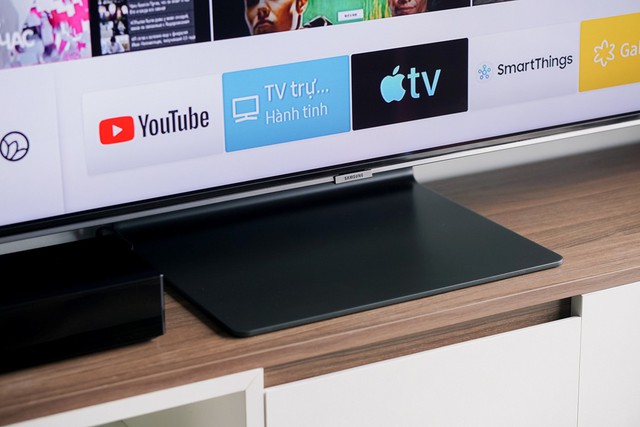 The 4K QLED Q90R TV still uses a One Remote controller to access the entire application, favorite content or enjoy live TV shows simply and quickly. Together with the built-in Bixby virtual assistant, you can instantly search for movies, songs or ask for useful information right on the TV.
Located in Smart Thing ecosystem of Samsung, Q90R has the ability to synchronize with products of smartphones, refrigerators or IoT terminals of Samsung, promising a brilliant future for those who intend to find Search for a real smart home.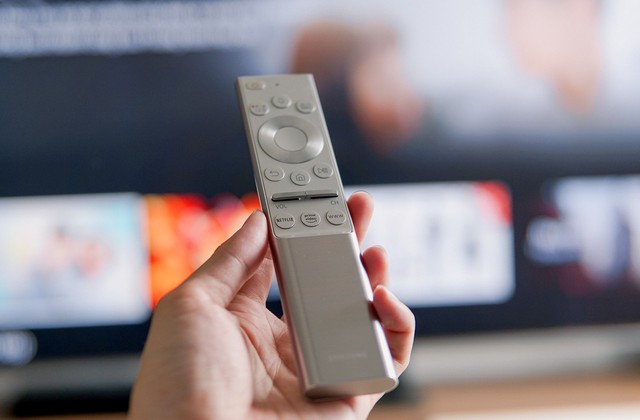 Large size with 3 options 65, 75 and 82 inches, but the 4K Q90R QLED TV still has a sleek design with ultra-thin screen edges, providing an eye-catching "infinity" visual experience. Combined with the stand in a minimalist "style" style, this TV is very suitable for making a luxurious ornament inside the living room.
The assembly of the Q90R is also extremely simple because like other QLED brothers, this TV still uses the One Invisible Connection connection. With only 1 transparent cable to replace the whole connection, Samsung is "hidden" skillfully through the footprints behind the back, making TV space more streamlined and beautiful.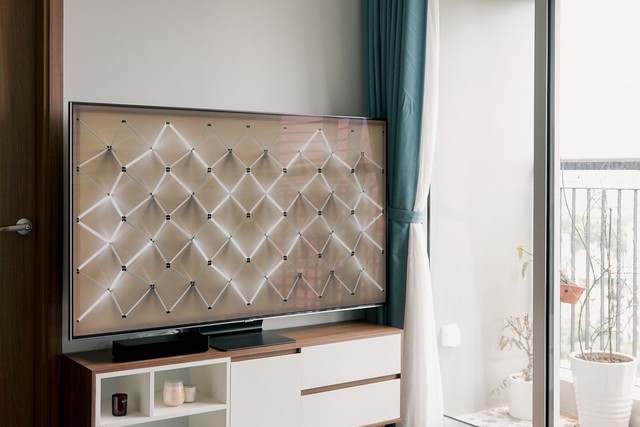 In addition, combine with the intelligent display mode Ambient Mode, making the 4K QL90 Q90R TV able to display artistic paintings, or a unique clock and many other creative images. This increases the liveliness of the living room space, because large screen TVs such as the Q90R, when completely turned off, will leave a poor "black".
When smartphones and laptops dominate in serving modern entertainment needs, the TV is not "sluggish" when its main purpose is born for the family. With a relative investment, the 4K QL90 Q90R TV is an extremely desirable option, so you and your family can have cozy interchangeable moments.