JD.com 11.11 Global Good Things Festival has begun. JD.com Digital has proposed a number of service improvement programs. In addition to enjoying pre-sale deposits of up to 1,111 yuan, up to 1111 yuan, and new limited-edition spikes, you can also enjoy high-quality services such as 11.11 in November, 1-year extension in November, and 5-year registration upgrades. , As well as additional services such as tablet PC "broken screen insurance" and digital camera "white bar interest-free".
As one of the most important e-commerce promotion events in the second half of 2019, JD.com 11.11 Global Goods Festival has begun. This year, JD.com joined hands with more than 100 world-renowned brand manufacturers to gather at JD.com, bringing nearly 2 million pieces of high-end goods, and dedicating the largest consumer feast in history, giving out 10 billion subsidies and 100 billion discounts to consumers. , Make every effort to create a good 11.11 new home with good prices, bringing more trendy technology experience to consumers.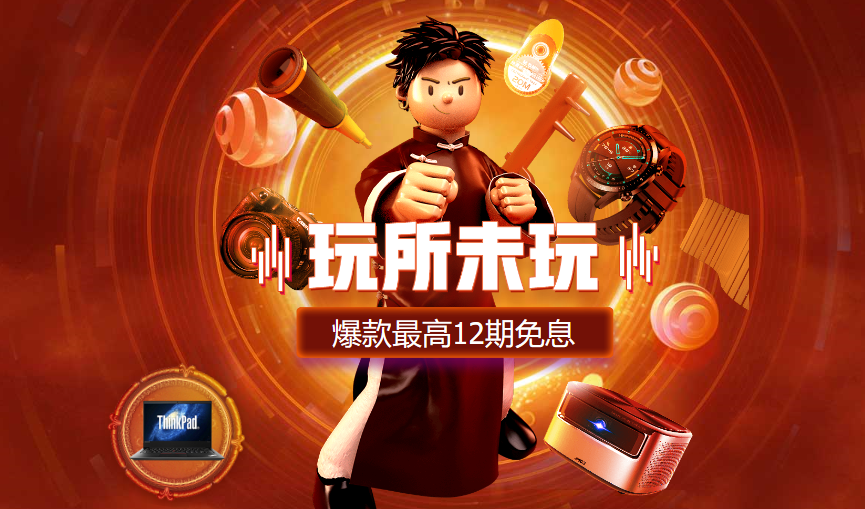 More importantly, judging from the various promotion activities of e-commerce in the past, consumers not only care about "good goods" and "discounts", but also pay more attention to some service details during the event. This time 11.11 Jingdong Computer Digital fully considered the service improvement plan of this event from the standpoint of consumers.
At the 11.11 Global Goods Festival flagship, users who purchase computer and digital equipment can enjoy pre-sale deposits of up to 1 yuan, up to 1111 yuan, and new limited-edition spikes for new models, as well as 11.11 and November extended warranty1. Years, registration upgrades, 5 years of on-site and other comprehensively upgraded high-quality services, as well as timely launch of blessing services such as tablet PCs "broken screen insurance" and digital cameras "white bar interest-free", so that every user can enjoy a buy The ultimate consumption with peace of mind.
JD.com 11.11 full price guarantee White strips interest-free full upgrade
Aiming at the issue of "early purchase, expensive purchase" that consumers are very concerned about during the promotion period, this "Jingdong 11.11 Global Goods Festival" has prepared 11-day price guarantee activities for consumers. From November 1st to the 11th, JD.com 's digital products fully launched price protection activities, allowing consumers to get rid of the psychological burden of "fear of buying expensive" in advance and enjoy the feast with ease and worry.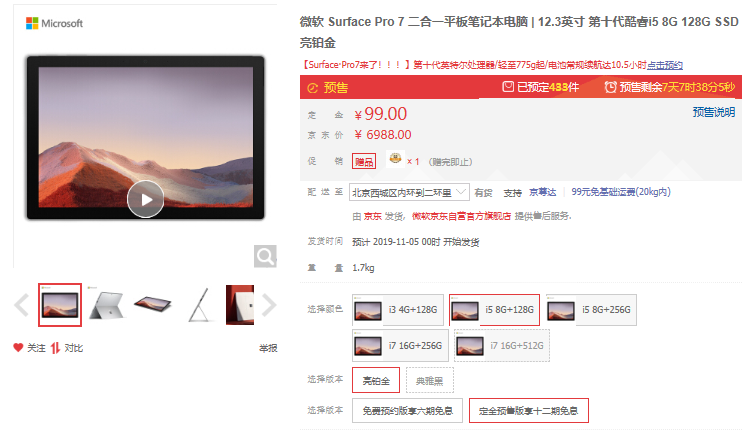 At the same time, for the installment users who want to reorganize to zero, JD.com also cooperates with Microsoft, Glory, BBK and other brands to launch "white bar interest-free" services for exclusive products, which can allow users to enjoy the fun and enjoyment brought by the new models You don't need to save a year to enjoy the late new products.
Worry-free service, extended warranty 1 year, 4 years on-site service
In recent years, a series of after-sales problems during the long period of product use have gradually been valued by the majority of users. Longer service guarantees also allow users to have more trust in the platform and more assured consumption. To this end, Jingdong Computer Digital deliberately set aside the current best-selling laptops of Lenovo, HP, Raytheon and other brands during the 11.11 event, and launched the "November extended warranty for one year" upgrade service. That is, products purchased in November can enjoy 4 years warranty and 4 years on-site service upgrade experience. In addition, there are many service upgrade actions such as "register and upgrade 5 years on-site service" and "free upgrade 4 years on-site service" to comprehensively protect consumers' shopping rights and fully display the characteristics of JD humanized service.
In addition, for tablet owners who want to watch movies and entertain anytime, anywhere, sudden congestion, collision, and fall may cause "internal and external screen rupture". Blessed in the 11.11 session of JD.com! During JD. 11.11, JD.com launched a broken screen insurance in conjunction with blockbuster brands such as Huawei, Honor, Samsung, and Xiaomi, allowing users to have a free screen change service within 3 months from 00:00 on the 8th day after the order is completed.
It is reported that the "Jingdong 11.11 Global Good Things Festival" will be organized by tens of millions of people, including partners, and JD.com will work with partners to make 11.11 this year a new home for good things, low prices, and good services. In the second half of the year, more than 2,000 billion-dollar brands will be the largest incremental market, and it will provide a huge increase to more than 200,000 merchants. It will become the most friendly platform for brands and merchants, and will provide an unprecedented "chop-hand" new experience for millions of users.
.