Overall, Windows 11 has a lot of improvements, including new features, an improved Start menu, support for Android apps, and more. However, some people who installed the preview saw some other more subtle changes.
One of them is related to the blue screen of death (BSOD: Blue Screen of Death). As the name implies, the blue screen of death is blue, but in Windows 11 BSOD turns black.

Although it is difficult to know if this is a temporary change or Microsoft wants to make this screen black even in the final version of Windows 11. However, hopefully the BSOD does not show up too often. often, as Windows 11 is generally considered stable and reliable.
The traditional color of BSOD is blue, but a few years ago Microsoft introduced a new color – green – exclusively for the Windows Insider Program. So they're technically called the Green Screen of Death. Because Microsoft wants to more clearly distinguish errors that occur in stable versions of Windows 10.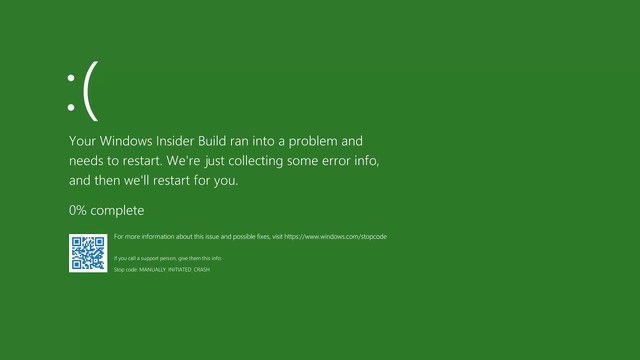 Green Screen of Dead for Insiders.
This is completely reasonable. Therefore, the existing black version in Windows 11 could be based on a similar approach. The company has not provided any information about the black screen of death. So, let's wait for the official version of Windows 11 to see if the blue screen of death will return or not!