(Techz.vn) The latest Windows 11 platform has very good optimization capabilities and smooth operation on a PC that was born in 2007.
Although Microsoft has not officially launched the Windows 11 platform – But leaked builds have suddenly appeared on social networks. Even more surprising, a user on the Reddit forum used a leaked Windows 11 build to run on a PC he bought in 2007, interestingly it ran quite smoothly on an old computer.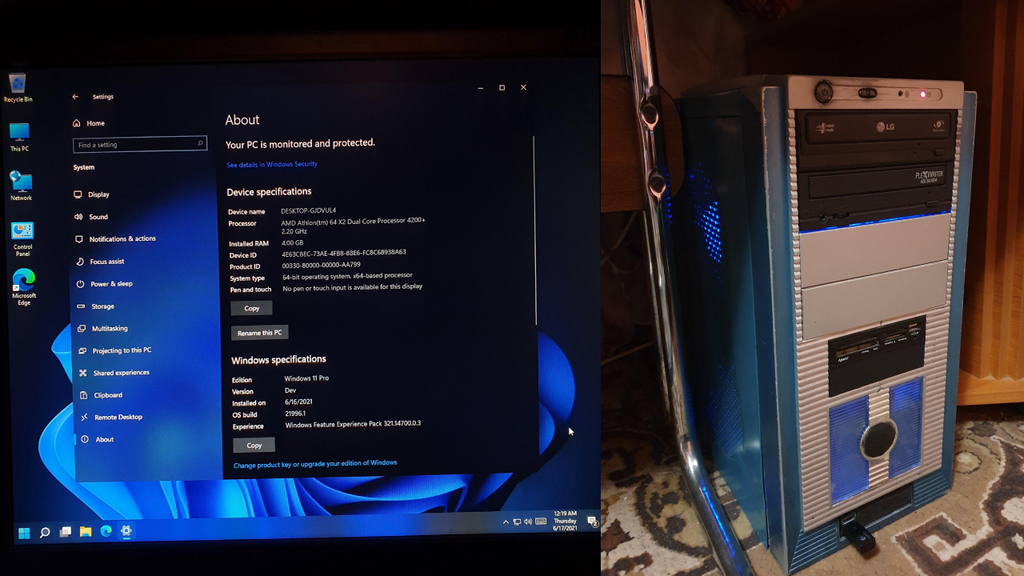 It is known that the configuration of the 14-year-old PC uses a dual-core AMD Athlon 64 X2 4200+ CPU, 4GB of DDR2 RAM, and an HDD. To install Windows 11 on this PC, he had to tweak to switch to UEFI (Unified Extensible Firmware Interface is a future technology to replace the outdated BIOS. UEFI is a minimalist operating system "on top" of the hardware. computer hardware and firmware). Besides, he also turned off some services that consume CPU, RAM, HDD, turned off Windows Defender and Windows Update to make the machine run as smoothly as possible.
Another user also shared that his old Notebook HP compaq nc8430 can also operate on Windows 11 very well with Core Duo T2500 CPU.
Currently, the Windows 11 build is evaluated as just a modified version of Windows 10, not a completely new update. But with the above information, Microsoft's new "cold" platform promises to be a bright upgrade, with good support on many devices.
Windows 11 is expected to be released on June 24. Let's wait together.
.