At the last official Microsoft event, we took a closer look at all the new hardware products and found interesting and unexpected Surface Duo and Surface Neo. Now let's take a look at Windows 10X, a new operating system that goes hand in hand with the announced new devices.
We already know that Windows 10X will be Microsoft's operating system for dual-screen and foldable devices, and now we also know that it will be used for laptops. This is suggested by Microsoft's official document, which is pointed out by WalkingCat, which also includes various information about the operating system that the Redmond giant is about to launch.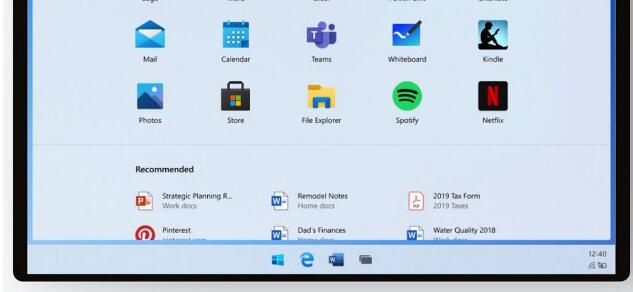 WINDOWS 10X will not strictly target tablet users
These documents also suggest that Windows 10X will not be strictly targeted at tablet users. There are different "leverages" that provide a more traditional experience with the left-aligned taskbar. And more taskbar icons and similar changes. This may be necessary when devices such as the Surface Neo will have laptop-style modes, but it also implies that Microsoft will accept multiple form factors that could benefit from the features offered by 10X.
In the novelty of Windows 10X, we can certainly find changes to the Start menu. Microsoft calls it a Launcher. In this section, we will provide web search results in a more accessible way. For local devices, this will involve applications and files present on the device. New features will also include an authentication section for accessing the device. This is based on the Windows Hello Face platform and will provide immediate user facial recognition.
Another important new feature of Windows 10X will be a new file browser called Modern File Explorer. This will be based on an updated version of the Universal Documents Application (UWP) standard. It will be optimized for touch devices and access to Office 365 documents. For OneDrive and files saved in the cloud. The notification center will also perform some simplifications and optimizations. For the quick setup section.
We expect Windows 10X to debut on the Surface Neo next year and then move to other Microsoft devices.
Solemnly declare: The copyright of this article belongs to the original author. The reprinted article is only for the purpose of disseminating more information. If the author's information is incorrectly marked, please contact us to modify or delete it immediately.
.