We've been waiting for a while, Edmund McMillen (the father of The Binding Of Isaac) had promised, the new expansion for The Legend of Bum-bo is finally available. Between two adaptations, remasters or DLC for his Isaac, the developer was finally able to provide the update called "The Lost Expansion". A brief overview of the new items on the menu.
For those in the back who hadn't been paying attention, The Legend of Bum-bo is a prequel to the indie hit The Binding of Isaac, straight out of the creative minds of James Interactive and Ridiculon studios (under the tutelage of Mr McMillen himself). Available on PC, Switch and mobile version, the title is nothing less than a puzzle-game with deck building mechanics, all sprinkled with Rogue-like, in a world made of paper, reminiscent of Paper Mario. Best of all, the game features match-four based clashes (yes, yes, like good old Power 4®). Since we tell you that we are talking about creativity here.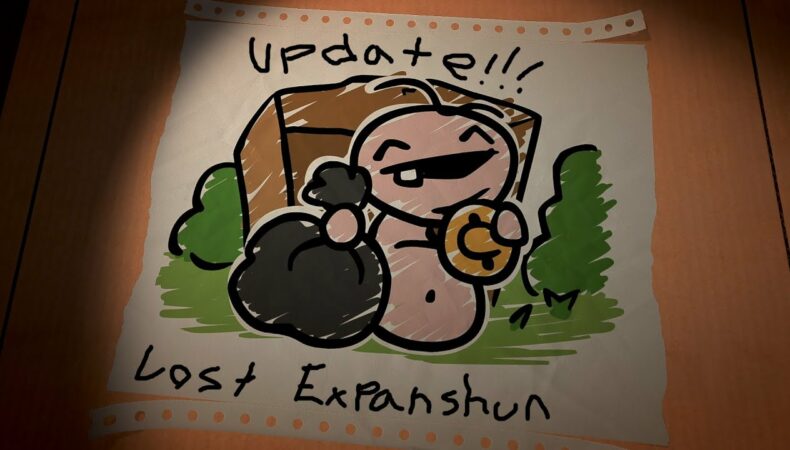 This new free expansion includes a new playable character (the famous "The Lost"), and a new type of tile to play, the "Ghost Tile". Great innovation that will change the lives of players: the ability to save your progress during the game and resume where you left off. This DLC will give you three new bosses and ten new unlockable items. The developers have also included improved sound effects, new trophies and original challenges.
But that's not all, since many other small improvements are on the program:
The ability to view your spells and items when you choose new ones,
The ability to see the description of your already selected items,
The ability to cancel the action when you replace a spell or an item, or when you are in the shop,
The options menu is accessible from the Pause menu,
Critical hits benefit from new visuals and improved sound feedback,
The puzzle board has been reworked,
The character selection screen now includes the "Random" option,
Bugs have been fixed regarding the spells and behavior of enemies.
This is enough to extend the already substantial life of the title. If you want to experience the game, it is currently available for a small price on Steam.


Kyujilo