Airbags are a safety system that has been around for a long time in cars. However, for motorcycles, the integration of safety airbag system is quite difficult when the motorcycle does not have seat belts or comprehensive seats like in cars. Currently, only one motorcycle model from Honda is the Honda Goldwing supercar that owns this safety airbag technology.
Recently, Honda has unveiled a scooter design Honda PCX with the possibility of installing special airbag systems.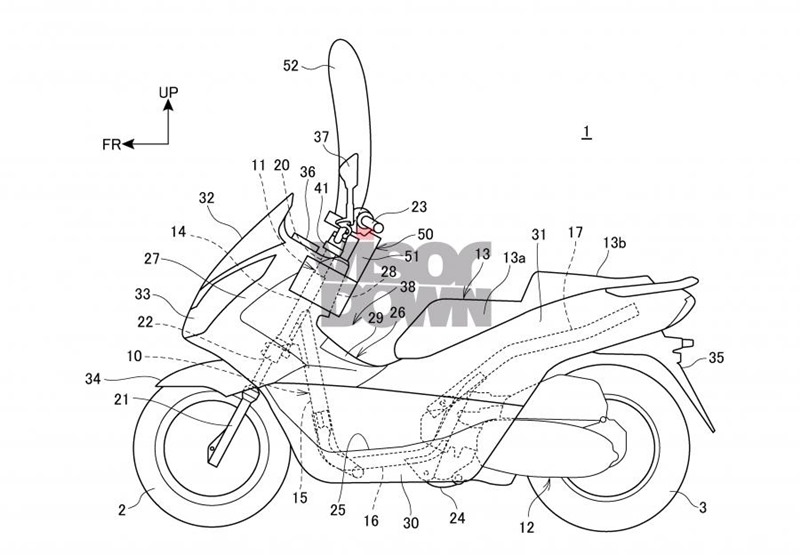 A drawing of a scooter with integrated safety airbags was revealed by Honda
As can be seen, the air bag system is quite neatly placed in the plastic box at the third area of ​​Honda PCX. Taken up to the central position of the handlebars on the vehicle, this system, when activated, will open the bag up to 180cm higher than the driver so that the driver who brakes sharply or hits an obstacle will not fly up. front.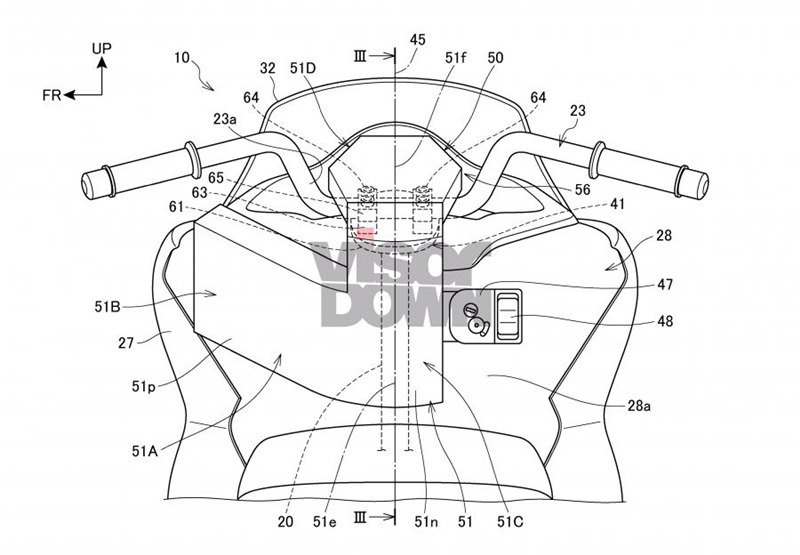 The airbag set will be placed right in the middle of the handlebar handlebar
Although it seems very safe and useful for bikers, the drawing above still seems to be incomplete and not only for Honda PCX when this is just a set of airbags attached to the car. Anyway, Honda PCX is also one of the vehicles that are favored by the Japanese car company when it is always a pioneer in the application of high technology on the car. Let's wait and see, whether in the near future Honda will improve and improve safety for scooters or not.
Kuro
.