Sometimes when you want to share a home Wi-Fi network or an agency for other users to use on the iPhone / iPad but don't want to disclose the password, the following article will guide you.
With Siri Shortcuts application, we will quickly create a Code to connect Wi-Fi on iPhone without having to enter a password.
This Wi-Fi sharing method helps you not need to disclose the password to the person connecting. At the same time creating this Code is also very simple with Siri Shortcuts software. Follow these steps to create a Wi-Fi sharing code: – Note: Your iPhone needs to run iOS version 12 and above and pre-install Siri Shortcuts application
Step 1: First, go to the link below using the Safari application> Select Get Shortcut to install the Siri Shortcuts application shortcut – Create Wi-Fi sharing code | Siri Shortcut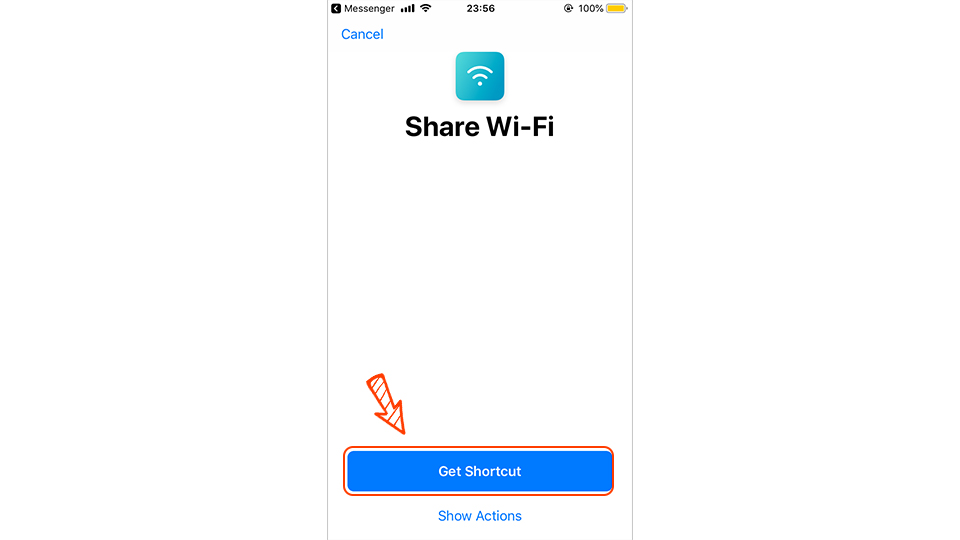 Step 2: An application setup interface appears, enter the box "Text"The Wi-Fi password you are connecting to, then select the icon Play Middle triangle to create code> Confirmation appears Run Shortcut.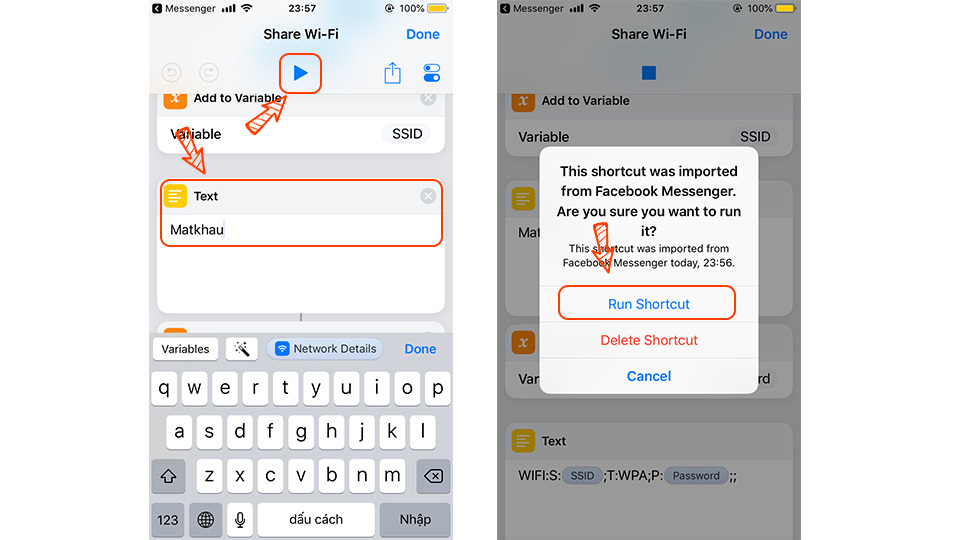 Step 3: Quickly the application will create a Code on the screen. Now let the other iPhone turn on the camera and scan this Code is okay, because from 11 iOS version Apple has updated the code scanning feature directly into the camera. To save this code for later sharing to everyone, select the sharing icon on the top right corner of the screen> Select Lưu tập tin.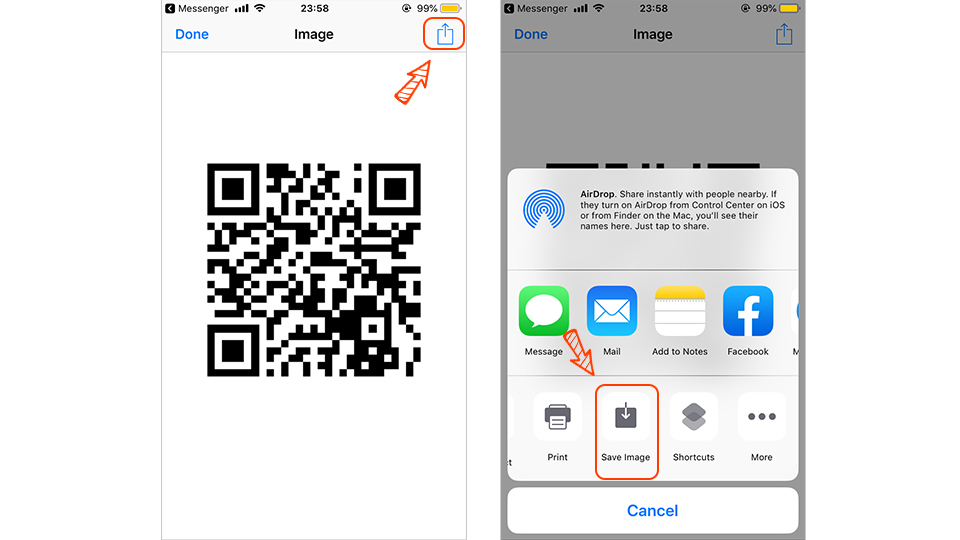 Wishing you a successful procedure and don't forget to share it with your friends!


Hoa Duc