A question sent to Tech 911 column on lifehacker.com that:
"I can use good wifi on my phone, my wife's phone and some other devices, but my laptop's network speed is quite slow. Even though it's a newer laptop (gaming laptop) – so What are the causes?"
We would like to translate and send readers the answer of David Murphy @ Tech911:
I'm glad you have a general check on the problem, if you haven't done this yet, I might have to take a few more paragraphs to show how to check. In short, you've found a problem with your wifi network and tested it on a variety of devices, like sites like fast.com or speedtest.net. And you realize the fact that your wifi network is still as fast as usual, but it has the difference between the speed measured on the phone and on the laptop.
So we can narrow down the problem to your laptop. Perhaps your laptop is running some kind of newly launched network card, maybe from game equipment manufacturers, like Killer wifi card. In my opinion, the main problem is the network card that your device is using.
You can check the type of network card the device is using with the information on the bill or the component list when you buy the device. Or you can check directly on the machine by going to Device Manager> Network Adapters. Then look on Google to see if your wifi card supports network speed like.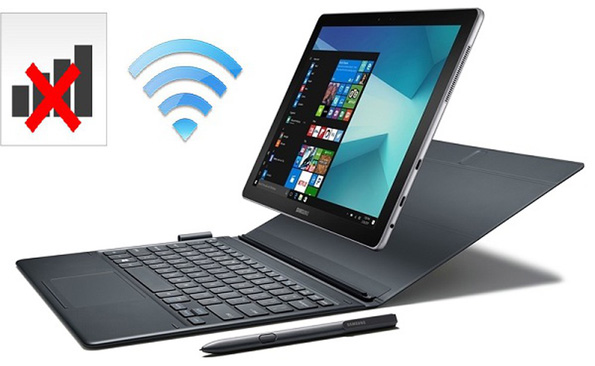 If for any reason your laptop suddenly has slow internet access, it's likely that your standard wireless network is pretty bad, even though this capability is quite low. If you use a wireless ac network, the test speed will have to be very good, with gaming laptops, I think at least it will have 2×2 card, or in other words it will support a minimum speed of AC1200, or The theoretical maximum is 867Mbps on the 5GHz band (867Mbps on the 5GHz band + 300 Mbps on the 2.4GHz band = ~ 1200Mbps).
In short, you need to make sure your laptop is using the network on the 5GHz band when checking network speed. Because you do not mention the network package you are using, but if the network operator is committed to the speed of 300Mbps or higher, it means that you can only use high speed network in the 5GHz band (both network cards on laptops and The router must support this band).
At the same time, there is another problem: if your router shares the same SSID for both bands and allows the device to connect to any band, it is likely because your modern gaming laptop itself. Dynamic connection to the 2.4GHz band is stupid. You may need to separate the two bands with two different SSIDs for easy management, such as "[ABC]_2.4GHz "and"[ABC]_5GHz "for example.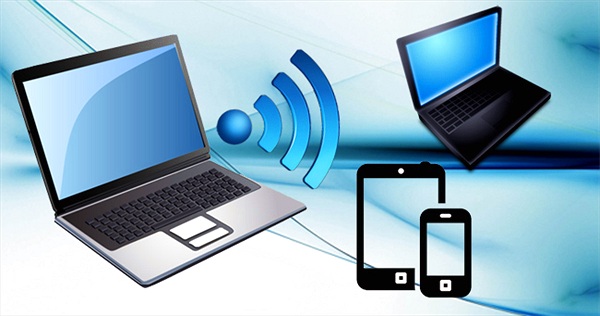 And suppose after doing all the above, your computer still has a slower network speed than the phone. In this case, you probably need to check if your laptop has a new driver update for your network card. You can check the website of the laptop manufacturer or the network card manufacturer, maybe after updating the new driver (or reinstalling), the network speed will be significantly improved.
But if the network continues to slow, you should not use the network card attached to the machine anymore. Using a separate network card may be a bit inconvenient, but third-party network devices that support the AC1200 standard (minimum) are the best option for you. You will have to pay a little extra cost and of course nobody likes to spend money buying an additional device while your computer already has it, but it's still an option.
In addition, you should also check whether on other network lines your laptop has better network speed or not, such as public wifi, networks at friends' houses, cafes … to eliminate the possibility of network problems. wifi at home. If you suddenly find that people's wifi speed is many times higher than your own even though the same package, you should also reset the router to the default to eliminate any software problems and then update. Update the latest firmware for the router.
That's all I can think of, except to blame the router and replace it, or reinstall Windows. But the above possibilities are possible and the remedy is quite simple, but most importantly, it does not take too much progress.