Why is my Facebook account locked, temporarily disabled, … is the question that ElectrodealPro received the most in the past time. So in the following article ElectrodealPro will answer you the question why Facebook is locked and can not be restored.
Related posts
Why Facebook is disabled, common causes
Cause, how to restore a temporarily locked Facebook account 2020
Facebook unlock link is disabled, Disable, send ID
How to unlock a blocked or deleted Facebook page
How to unlock Facebook "Your account has been disabled"
Suddenly one day your Facebook account is locked, disabled? So where is the cause?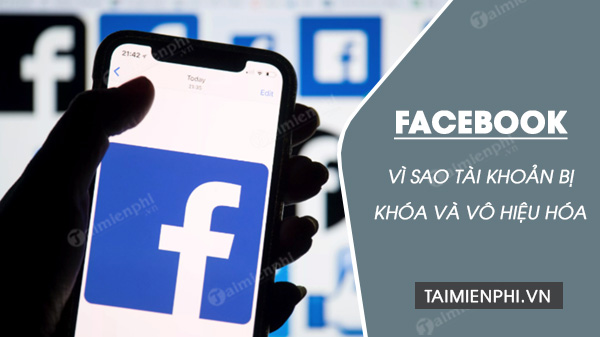 Cause Facebook is disabled, locked
Why is Facebook locked and disabled?
There are many reasons why a Facebook account is locked, temporarily disabled, possibly due to:
– Facebook updates, updates its database and filters fake, fake or duplicate accounts. If your account falls into this category it could result in being locked out or disabled.
– Your Facebook account was reported or reported by a certain user as a fake or spam account.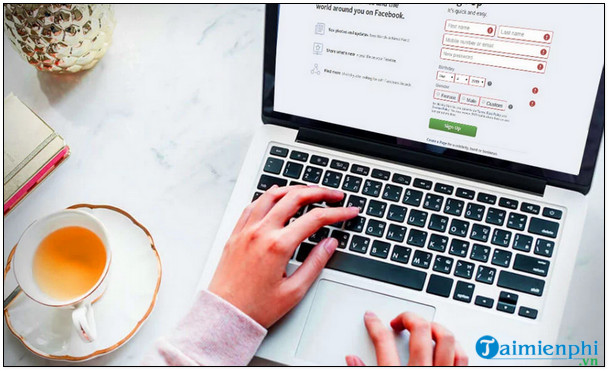 – Your Facebook activities are monitored 24 hours a day, so if you violate any of the platform's privacy policies, such as posting unhealthy, inappropriate content, … . This can also lead to accounts being locked out or disabled.
– Send multiple requests at the same time or agree to make friends.
– Posting too many posts on personal pages, groups, … Facebook will consider spam and block your account.
– Your account being hacked, hacked also leads to Facebook blocking, locking or deactivating your account temporarily.
– In some cases, the cause of your Facebook account being locked out is a virus or malware.
How to open a locked Facebook account, disable
To get back a locked, disabled Facebook account, you can refer to some ways below:
See also: Recover locked Facebook account
Method 1: Verify your identity and answer security questions
This way you only need to verify that you are the owner of the account by answering the questions.
Method 2: Use trusted contacts
If enabled and select your friends and relatives as a trusted contact. In case if you lose access to your Facebook account or your account is locked, you can ask their help to get your account back. Follow the steps below:
Step 1: Visit the Facebook login page, then log in to your account address normally.
Step 2: At this time on the screen will display the security window, here find and click Get help from trusted contacts (get help from trusted contacts).

Step 3: Select the contact names from the list, then click tiếp tục (continue).
Step 4: Facebook will send confirmation links to the contacts you have selected.
Step 5: Their task is to click on the link to receive a security code.
Step 6: Obtain a code from the contact you chose and enter them on the Facebook security page.
Step 7: Facebook will verify the code and will unlock your account soon.
In case if the Facebook account is disabled, you have to wait at least 96 hours and have to clear history, cache to regain access to your account.
Method 3: Submit an appeal
Follow the steps below:
Step 1: Open any browser on your computer and go to HERE
Step 2: Fill in the information for your email address or phone number in the box.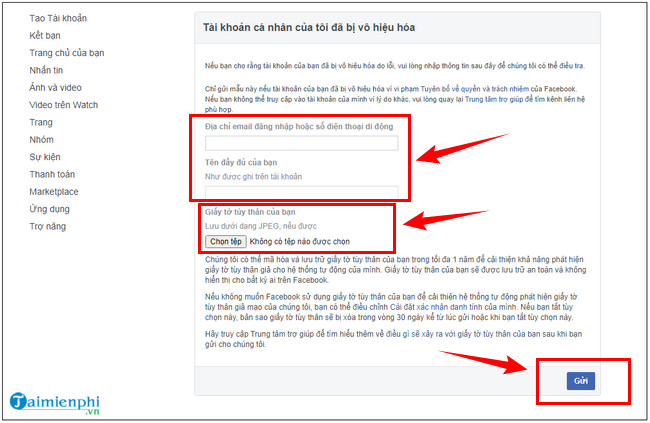 Step 3: Take a photo of your 2-sided ID card or driver's license, then click Choose File (choose file) and upload photos.
Step 4: In the item Additional info (additional information), describing the problem you are having, in this case the Facebook account is disabled, locked.
Step 5: Next click Send button (to send).
Facebook will respond within 24 hours.
https://thuthuat.taimienphi.vn/vi-sao-facebook-bi-khoa-vo-hieu-hoa-60135n.aspx
The above article ElectrodealPro just answered the question why Facebook is locked and disabled? In addition, if you still have any questions or need answers, readers can leave your comments in the comments section below the article.
.