YADEA at the world's largest two-wheel motor show EICMA, Milan – Italy
Sales reached 5.03 million vehicles sold under Euromonitor certification, YADEA is known as the global best-selling electric vehicle brand in 2018, which is a name that has attracted a lot of attention at car exhibition events. Two big cakes are held in many countries around the world.
Founded in 2001, after 19 years of development, the brand from Hong Kong YADEA is known as a group producing and distributing two-wheel electric scooters worldwide. YADEA's products are now available in 77 countries around the world, including key markets such as the US, Japan, and Europe, and gradually establishing brands in Southeast Asia.
According to Reuters statistics, in 2017, YADEA accounted for 11.7% of the market share of electric scooters worldwide. With sales of 5.03 million vehicles sold in 2018, YADEA has become a pioneer brand in the global electric motorcycle market. By the end of 2018, YADEA had more than 30 million users and 20,750 stores globally. YADEA expects to create new marks for the electric vehicle industry in 2019.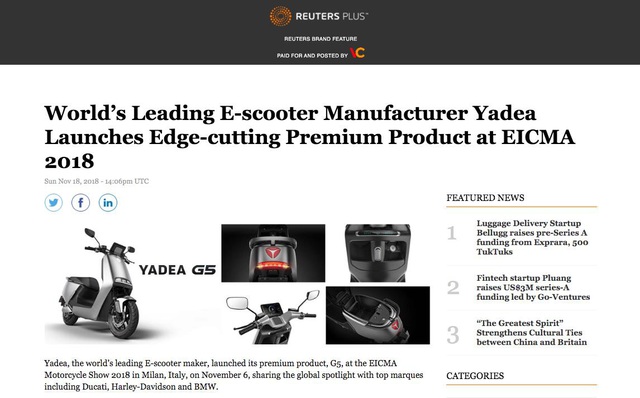 Reuters reported on the launch of the YADEA G5 electric motorcycle
YADEA Group owns 3 technology and industrial design centers and 7 manufacturing facilities, the total annual output reaches more than 10 million products. YADEA's products also meet the international standards for quality and technology of ECMG (Europe) and the most stringent standard certification in China is 3C.
Over the years, YADEA has stepped up the design and research of technologies to create the best products to meet the strict requirements of users. 677 exclusive patents including Graphene battery, GTR broadband electric motor and smart application are the result of YADEA after many years of research. The company is constantly improving and developing new electric motorcycles, applying technology combining IoT and Big Data to create smart and modern products.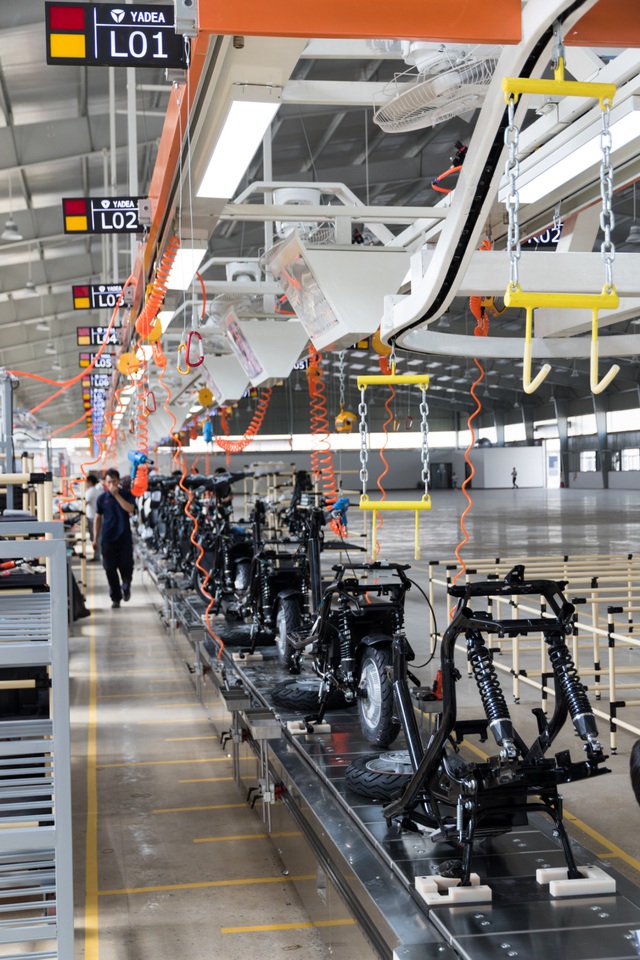 Photos from YADEA's factory
Since 2015, YADEA has set the strategy for developing high-class electric motorbike products. The company has cooperated with the world's leading designer KISKA – the exclusive design unit for many major brands such as Audi, Adidas, KTM Moto, CF Motor, Zeiss … so that the products always have their own distinctive features. , bold imprint. In addition, YADEA also cooperates with many famous design units such as SWAROVSKI, AMV Design, Boxer Design and Manufacturing Ltd.
YADEA Group also pioneered the use of Toyota's TPS production line system, improving the output quality with strict testing process. The company has also partnered with other leading players in the field of supply including Panasonic 18650 Lithium batteries, which are equipped on YADEA high-end electric scooters. This is also the battery that Tesla believes in throughout its life.
Cooperating with the largest American electric motor manufacturer, Lightning Motor, produces the world's fastest electric car LS-218 with speeds up to 352km / h. This sports electric car has beaten many rivals with heat engines to win the Pikes Peak race held in the US. And there are many other partners in the production supply chain such as Berg Sweden, Magna Korea, Bayer Germany, …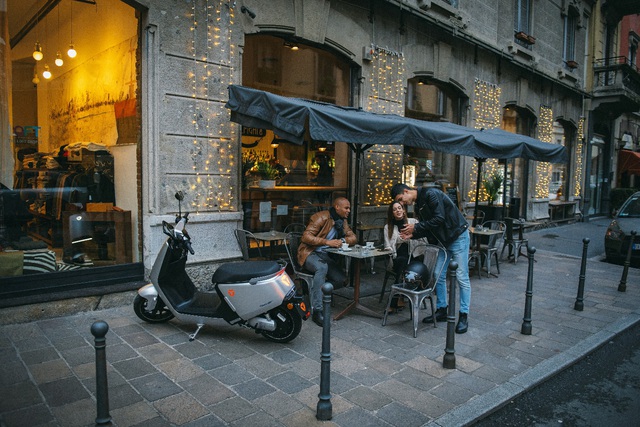 As a brand of motorcycles and electric bicycles that are widely used in many countries around the world, YADEA's mission is to provide products that provide a good user experience, raise awareness and reduce pollution. air in the current period.
It is expected that YADEA will officially enter the Vietnamese market with a monumental launch event in late November, introducing a series of products ranging from popular to high-end segment.
The presence of YADEA promises to stir up the market of two-wheel electric vehicles in Vietnam more excitingly, giving users more new choices to suit their own preferences and needs.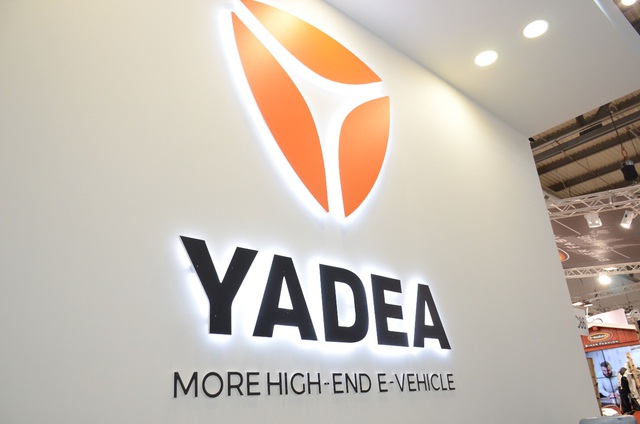 YADEA is positioned as a premium electric vehicle brand