Are we all too familiar with Paint? This tool was available right from the first computer generation, and so far this program does not have too many improved changes. Perhaps you have used this tool many times and it would be great if we tried something new.
This article, I want to share the Free photo editing software the best alternative to Microsoft's Paint tool. They are not competitors of Adobe Photoshop or similar programs, but one thing is for sure, you can find more amazing things than Paint. Let's start exploring!
In addition, you can refer to the best video editing tools that you have shared in the recent article.
content
Top 5 best free photo editing software
My Paint software

The biggest problem with most graphics programs is that the user interface is quite complex. You may be confused in many layers of program features and windows and then don't know where to start. My paint is really a great replacement tool because of its simple and user-friendly interface design, with minimalism but still effective.
There are many features you can exploit such as a rich collection of brushes that simulate pencils, charcoal and ink. You can also use it with graphic tablet to create more professional drawings. Drawings are not limited so you will never have to resize it.
You can download this tool via the link here.
Paint.Net Software

Paint.Net was designed to be a free replacement for Paint, but it has evolved into one of the most powerful drawing tools on the market today. Its user interface is a bit complicated, but the features are extremely diverse and relatively easy to find. This program is often compared to Adobe Photoshop or Corel Paint Shop Pro due to the wide range of tools, functions and effects it offers.
You can use this program for a lot of work like photo editing and collage. There are several plugins available to add effects and give you the ability to work with different types of image files.
Download Paint.NET.
GIMP software

GIMP – short for The Gnu Image Manipulation Program is one of the prized drawing applications. Can be used as a simple drawing program, a professional image editing program and even as a photo converter with a large collection of drawing tools like brushes, airbrushes, pencils , clones or gradients. The size of the drawing is limited only by the space available on your hard disk.
Especially, this program supports almost all image formats so editing will become easier even for a beginner.
Downoad GIMP via the link here.
Inkscape software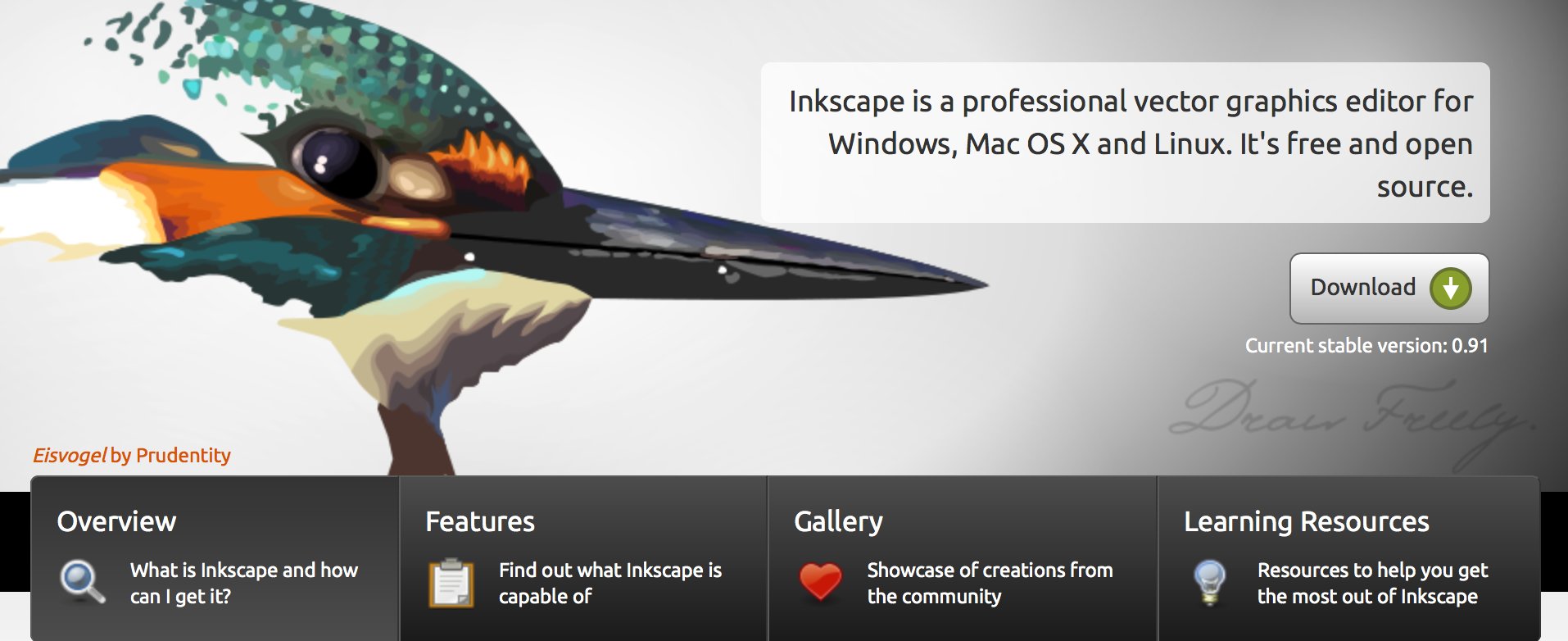 Inkscape is not known as other programs that have been shared before, but this program is suitable for everyone whether you are a web designer, an illustrator or if you just need a create. Irregular images or editor. The user interface is user friendly with a number of flexible drawing tools and is compatible with many image file formats.
Unlike other free programs it has a text tool, which includes a large collection of fonts and gives you the ability to switch text to horizontal and vertical, quite convenient. When you design a banner, logo or a chart. Inkscape is available for Windows, Mac OS and Linux.
Download Inkscape
Artweaver software

Artweaver has both a free version and an Artweaver Plus version that costs around> 30USD. The free version, of course, doesn't have all the same features as the paid version, but even so, the free version is a great alternative to Paint. Artweaver provides standard image editing tools like crop, fill, gradient and selection toolbars, plus a number of other special features.
For example, Artweaver allows you to work with others on the same image, using the Artweaver Team, where you can create a new team or connect with existing teams. Does not matter if you are using Artweaver Free or Artweaver Plus. In addition, the program allows you to record the entire creative process to show your artistic talent or to see your own progress from the white screen to the complete work of art.
Download this software here.
Epilogue
If Microsoft Paint tool If your image editing needs aren't what you need, these programs are great alternatives. The choices we listed are the most popular and appreciated drawing programs on the Internet.
Choose a program you like to install on your computer. All are free, so the only thing you will "lost" is a little time. After you test them, please share with your experience with Topthuthuat through the comments below!
The post What photo editing software is good: My Paint, GIMP, Paint.Net appeared first on Computer Tips – Informatics for you.