Macbook's screen It has been a wonderful thing for many years now that almost the popular computer monitors for PCs in the past are hard to compare, I have been using a Macbook for 4 years as well as a PC so I absolutely have. can feel this.
However, with the advancement of technology, there have been screens on the market today "compare" with that greatness accessible by universal users.
If you are looking for such a monitor to expand the workspace for either Programming or Graphics then let me explore it in the list below.

Review LG 24MP88HV-S: PERFECT screen under 4 million
content
Best USB-C computer monitors for Macbook, Laptop
Dell UltraSharp U2720Q computer monitor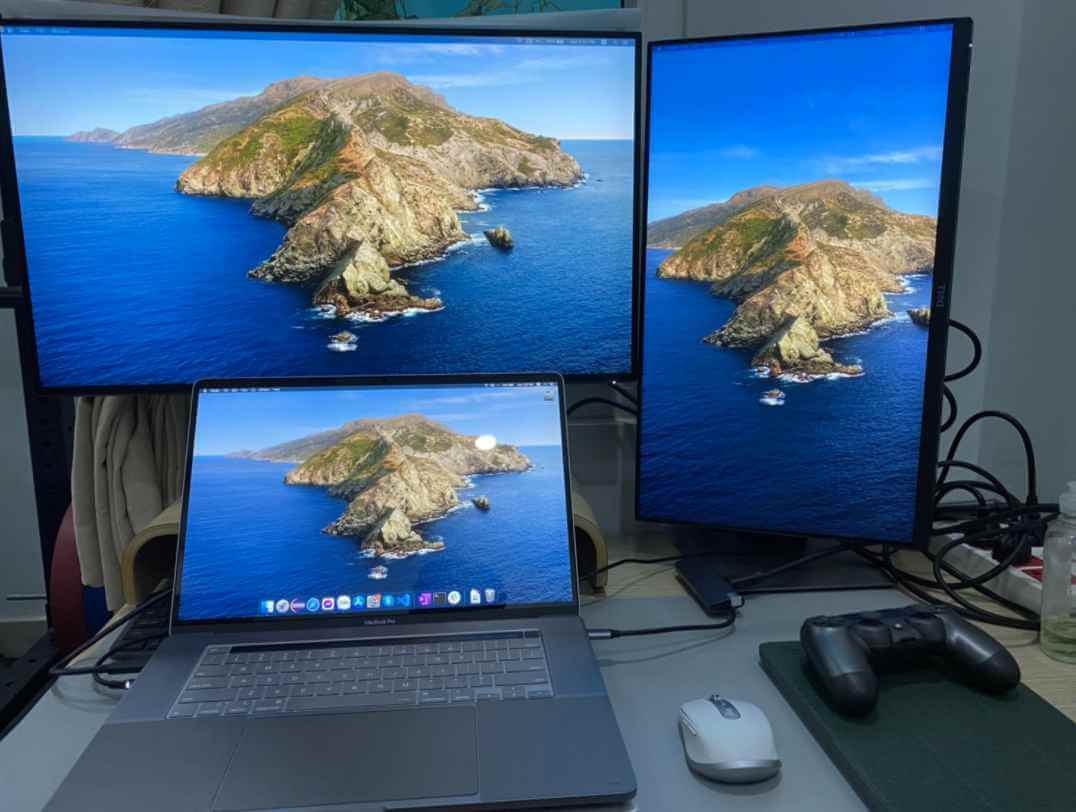 Dell U2720Q LCD monitor 27 inches The slim and modern design and the new stand are sure to give you a better working and studying experience.
Dell UltraSharp U2720Q has a high pixel density of 4K UHD (3840 X 2160) 163ppi along with color coverage up to 99% sRGB in every angle. Exceptional color with 95% wide color coverage DCI-P3 25% more than sRGB. An outstanding color depth of 1.07 billion colors (64 times that of standard monitors), contrast ratio is 1300: 1.
Dell UltraSharp U2720Q is equipped USB-C connection may power supply up to 90WThat means you can recharge the laptop, or even a Macbook while in use. Another plus is that it has the ability to tilt, rotate and adjust the height to suit your needs, helping to bring the best experience when using the device.
It can be said that with the above information, the Dell UltraSharp U2720Q is definitely a product that is very suitable for the needs of expanding working space for Macbook. Take a look at some of the monitor's specifications below.
Technical parameters:
Brand: Dell
Brand Origin: USA
Display: 27 inches 4K
Brightness: 350 cd / m2
Weight: 10 KG
5ms response time
Screen aspect ratio: 16: 9
Sweep frequency: 60Hz
Connectivity: HDMI port, DP port, USB-C / DisplayPort, Audio output port, USB downstream port (2)
LG 27UL850-W 27 inch 4K UHD LED Display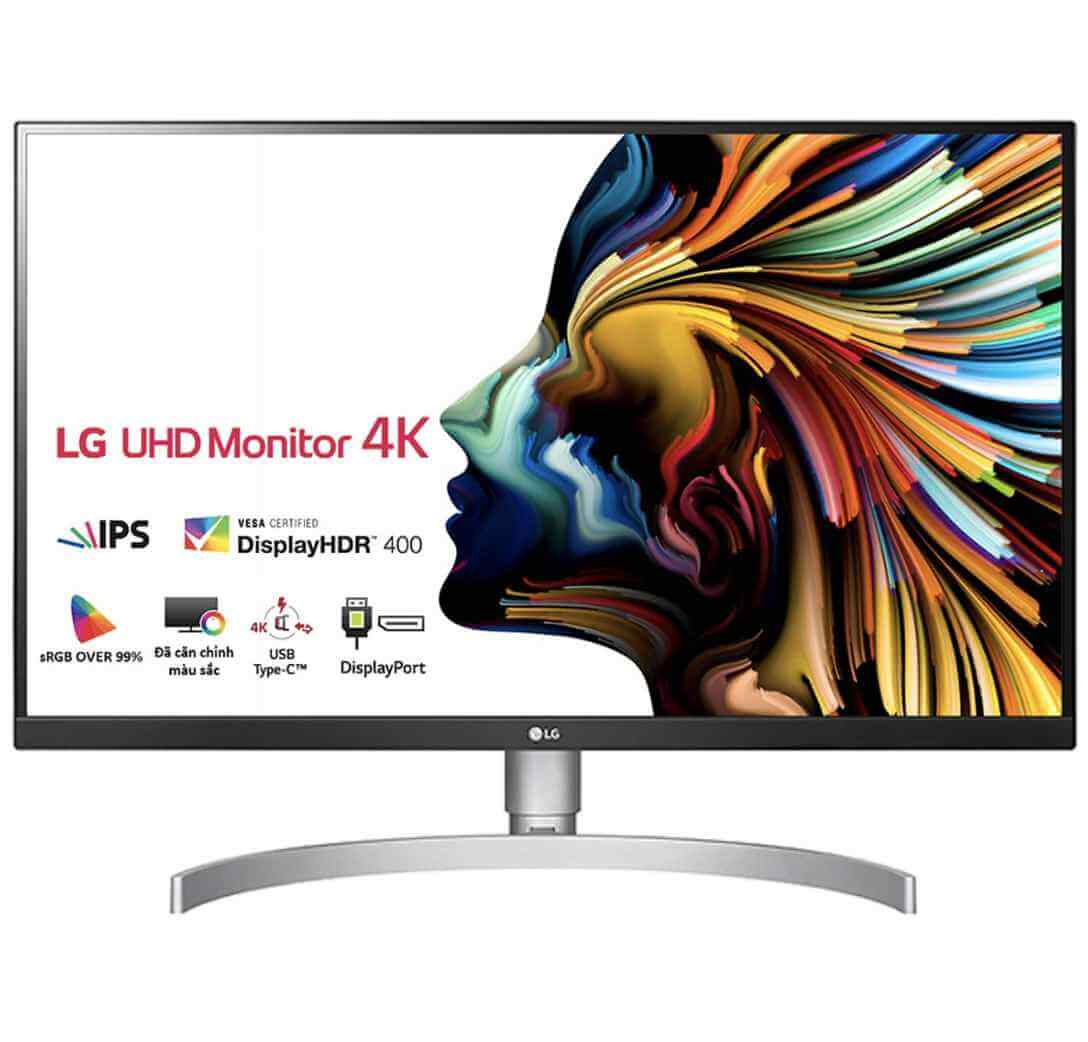 LG 27UD68-W is a screen that I "quite like" because in addition to owning a screen with a size of 27 inches, 4K resolution with 99% sRGB color coverage and support for a Type-C port for 4K output, Can reverse charge (60W) for Macbook during use. This is a huge plus because it makes connecting simpler than ever.
For gamers, the LG 27UD68-W is equipped with AMD's FreeSync technology that synchronizes with the monitor's refresh rate of 60Hz for a much better gaming experience.
Overall, this is a nice display overall and is almost exclusively designed for the Macbook. If you have economic conditions (in the price range of about 12 million dong), this is definitely a name that you cannot ignore.
Technical parameters:
Brand: LG
Brand Origin: Korea
Display: 27 inches 4K
5ms response time
Screen aspect ratio: 16: 9
Brightness: 350 cd / m2
Sweep frequency: 60Hz
Connectivity: 2xHDMI, 1xDisplayPort, USB Type-C
Asus Professional PA27AC WQHD HDR 27 Inch Thunderbolt ™ 3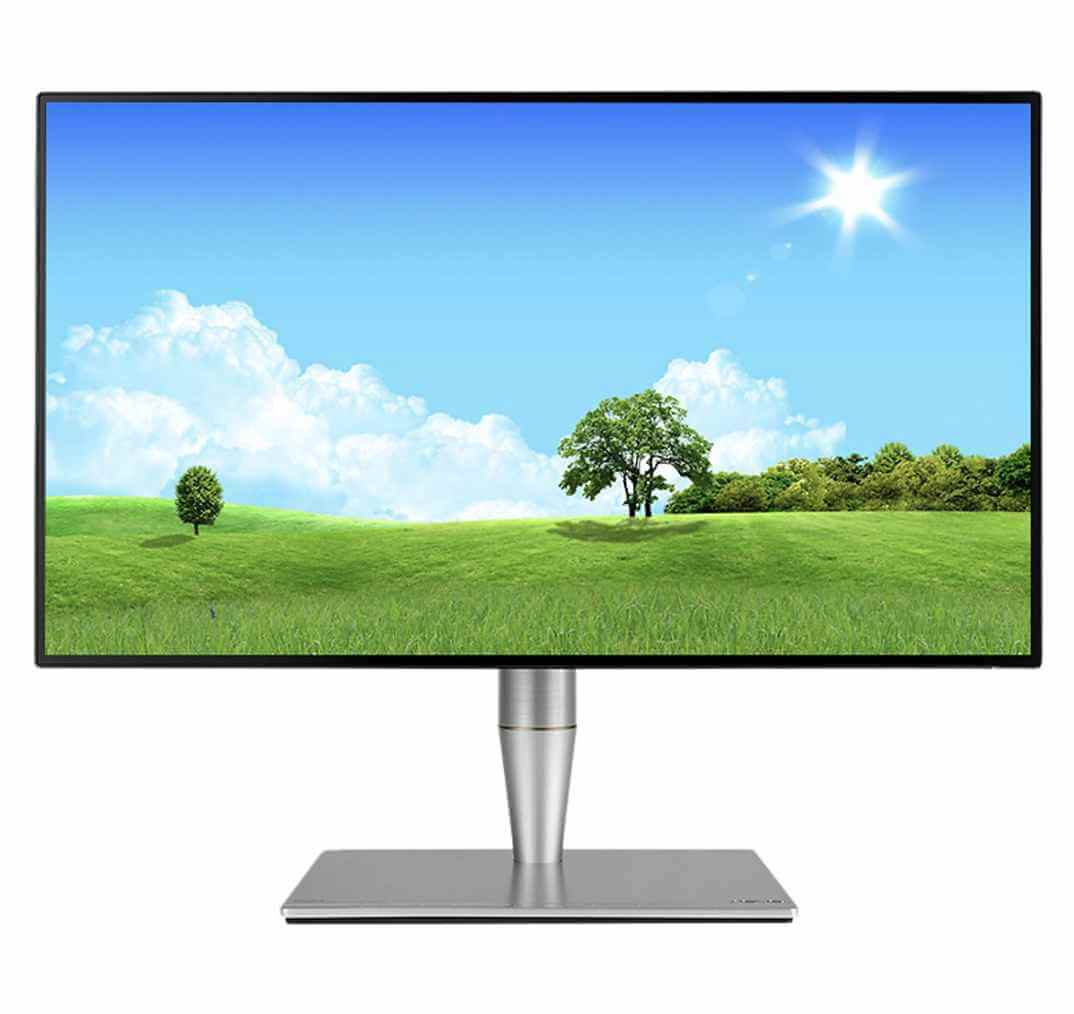 Asus Professional PA27AC WQHD HDR 27 Inch Display Thunderbolt ™ 3 Hardware Calibration features a modern and smart design to help users get a comfortable viewing position every time you use the device, you can completely adjust the direction high, rotating, rotating in as many directions as you like.
ASUS ProArt ™ PA27AC is one of the first 27 inch HDR400 monitors in the world to be equipped with Thunderbolt ™ 3 standard. With IPS panel with WQHD resolution and 4-sided "borderless" design, 100% sRGB Along with the maximum 400 nits brightness, the HDR-10 offers a more immersive viewing experience than ever.
Regarding the connection, the PA27AC integrates USB-C port Thunderbolt 3 standard allows data transfer up to 40 GBPs, DisplayPort and has 45W power support.
Number of pixels of PA27AC is 77% more than a normal Full HD displayAlthough only WQHD (2560 x 1440) resolution is available, it delivers sharp and vivid images that can help photographers and graphics professionals to satisfy their needs.
In addition, it is also equipped with ASUS-exclusive Ultra-Low Blue Light Technology that protects your eyes from harmful blue light and you can fully set up with 4 filters via the menu. Of the screen. Together with Flicker-Free flicker-free technology, it will give you more peace of mind when working for a long time.
Technical parameters:
Brand: Asus
Display: 27 inches 2560 x 1440 pixels
5ms response time
Screen aspect ratio: 16: 9
Sweep frequency: 60Hz
Brightness (max): 400 cd / ㎡
Connectivity: Thunderbolt ™ 3 – x2 USB-C ™ port (Input x1, Output x1), HDMI (v2.0a), DisplayPort 1.2, HDMI (v1.4) x2
Dell UltraSharp computer monitor U2721DE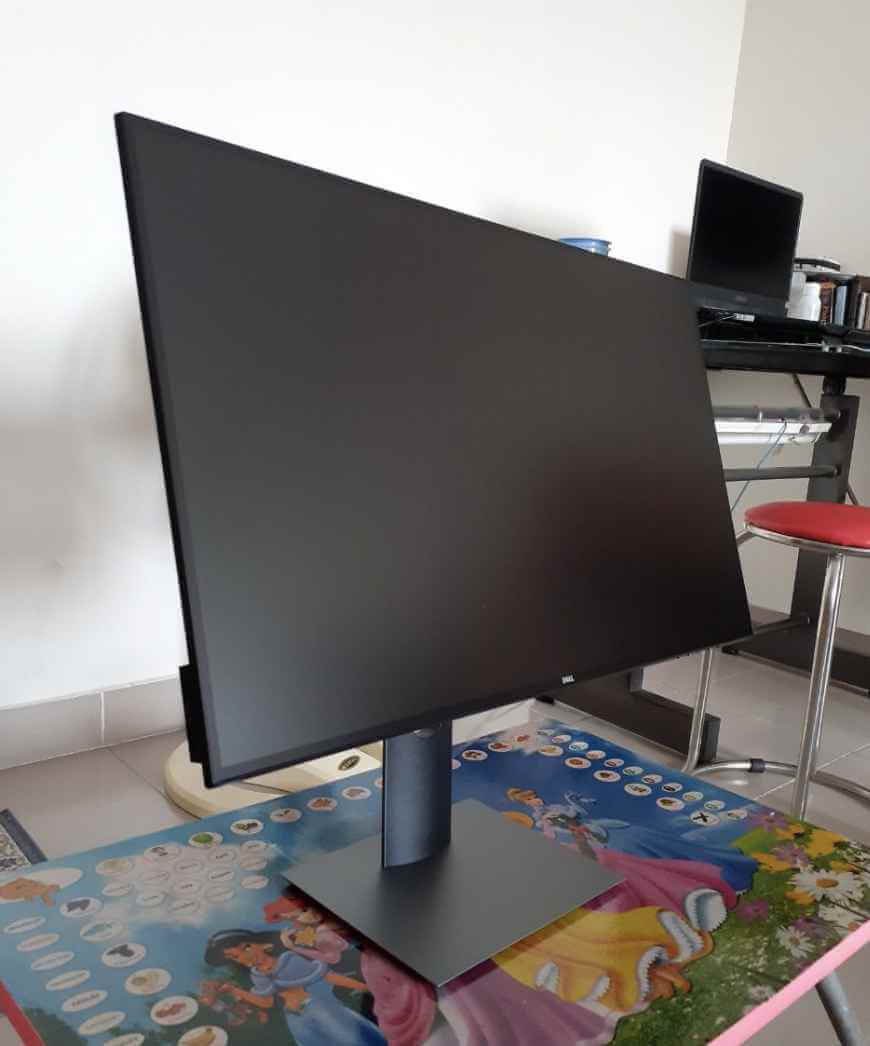 Design UltraSharp U2719D It has a design aimed at a professional painter as it has been pre-tuned for color accuracy before it reaches the consumer. Specifically, the Delta-E value is below 2.0 on average, making it very suitable for graphics-related work or in need of color accuracy when displayed on the screen.
Dell UltraSharp is equipped with IPS panel with a resolution of QHD (2,560 x 1,440 pixels) with 99% sRGB visibility. InfinityEdge technology with thin bezels on all 4 sides will bring a better experience if compared to the previous men. The screen is only 6.5mm thin, the base is 29% more compact and weighs only about 5.96kg.
You can completely adjust the height, rotate the screen 90 degrees easily and another plus point is that Dell UltraSharp supports most of today's connection ports.
Technical parameters:
Brand: Dell
Display: 27 inches 4K
Response time: 8 ms
Brightness: 350 cd / m2
Screen aspect ratio: 16: 9
Sweep frequency: 60Hz
Connectivity: HDMI 1.4, Displayport 1.4, USB TypeC, RJ45, 1 x DP (Out), audio out 3.5mm, USB 3.0
Accessories: Power cable, DisplayPort cable, USB-C cable
Designer BenQ PD3200U Monitor 32inch 4K 4ms 60Hz IPS Speaker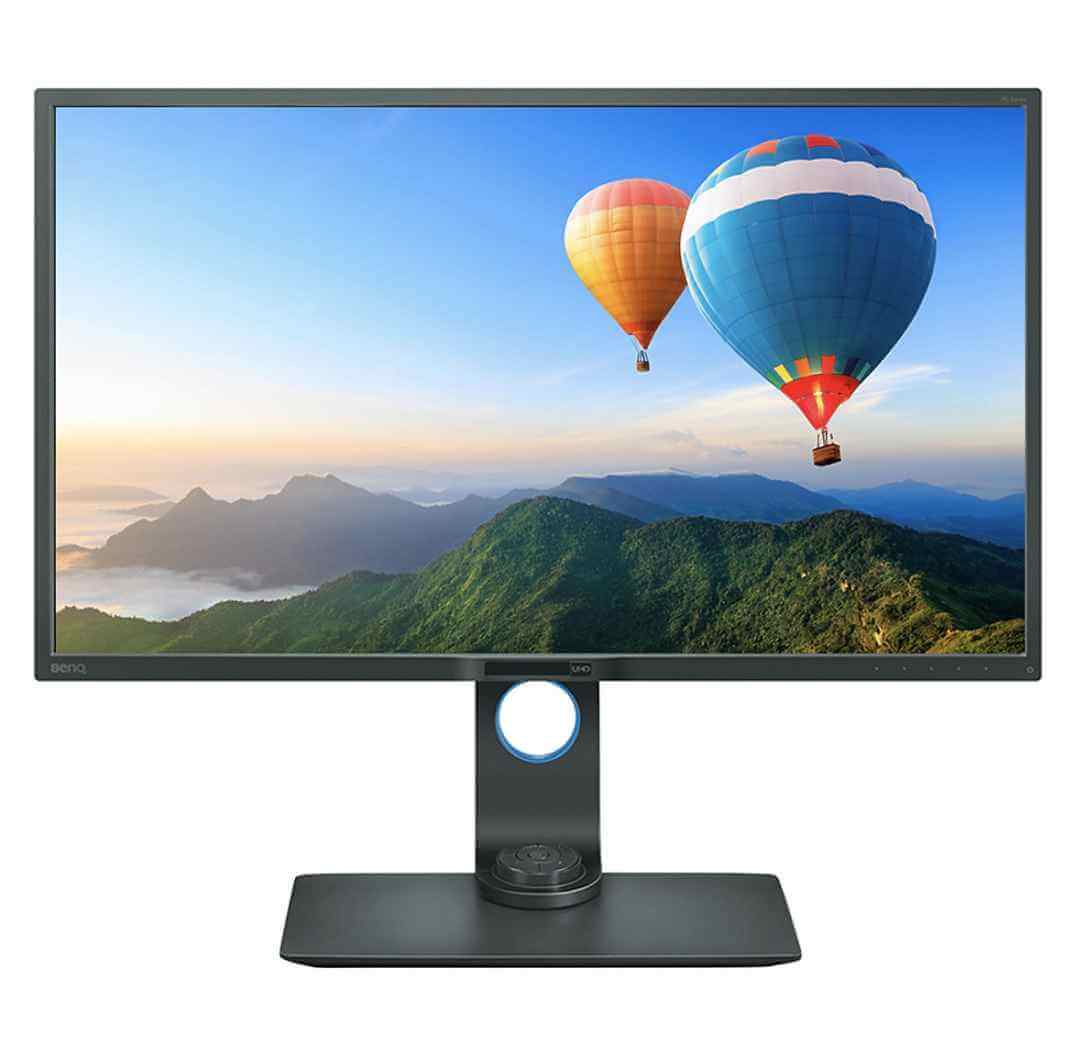 BenQ PD3200U is a device that deserves the first spot on this list. The screen has a 32 inch resolution with a resolution up to 4K, so it will bring a better experience for you every time you work.
The BenQ PD3200U uses an IPS panel with near excellent color accuracy, the device's response time is only 4ms, so it can handle games or work requiring high detail. In addition, BenQ's eye protection technology can reduce the amount of harmful blue light as well as flicker so you can use the screen for a long time without any obstacles. Let's explore some parameters of the BenQ PD3200U monitor below.
Technical parameters:
Brand: BenQ
Display: 32 inch 4K
Response time: 4 ms
Screen aspect ratio: 16: 9
Sweep frequency: 60Hz
Brightness: 350 cd / m²
Connectivity: DP to mDP1.2, HDMI, USB 3.0
May be helpful to you
If you do not understand some information such as IPS, sRGB, … please immediately discover the articles I have shared recently.

What is an IPS display? Things you might not know about IPS

What is sRGB? Distinguishing standard color sRGB, DCI-P3, Adobe RGB
Epilogue
So you already know the computer monitor products used to expand the working space for Macbook through this article, right? Hope the above content will help you find a suitable product and if there are questions or suggestions for other articles for the article, do not forget to leave your comments in the comments below.
The post Which of the best 4K USB-C support monitors between LG, Dell, BenQ, Asus appeared first on Computer Tips – Informatics for you.