The year 2020 is a difficult year for smartphone manufacturers when market demand plummets due to the Covid-19 epidemic. Therefore, the year 2021 is predicted to be a boom year when smartphone manufacturers will release strategic cards to regain market share. So what's the smartphone trend in 2021? What will Huawei do to get back in the race, what do Samsung and Apple need to do to differentiate and continue to lead the market? Let's find out with me!
See also: Will Android smartphone makers learn the iPhone 12 series to create new trends?
Square edges will be the main design trend of the 2021 smartphone?
Smartphone design in recent years has not had many breakthroughs. Most smartphones are getting bigger, thinner, and more and more similar.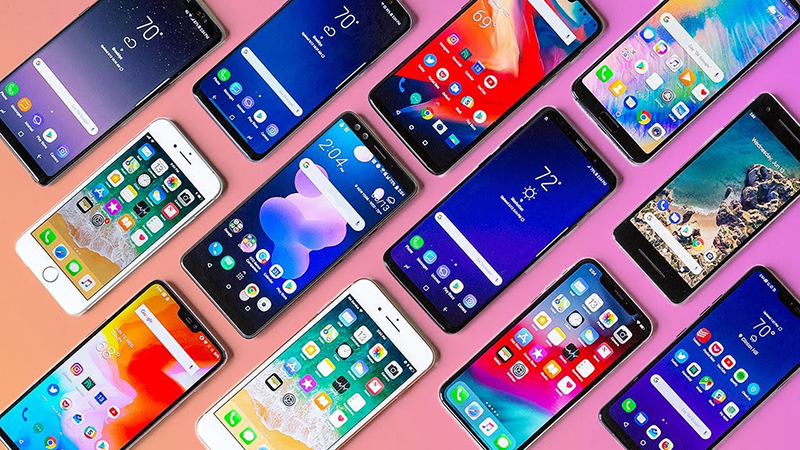 When the creativity on smartphones is limited, will the "old bottles" be brought out to "pour new wine" by smartphone manufacturers?
Since 2014, every iPhone has had the same curvaceous design. But Apple has surprised the world by bringing the "outdated" design of the past to the iPhone 12 generation.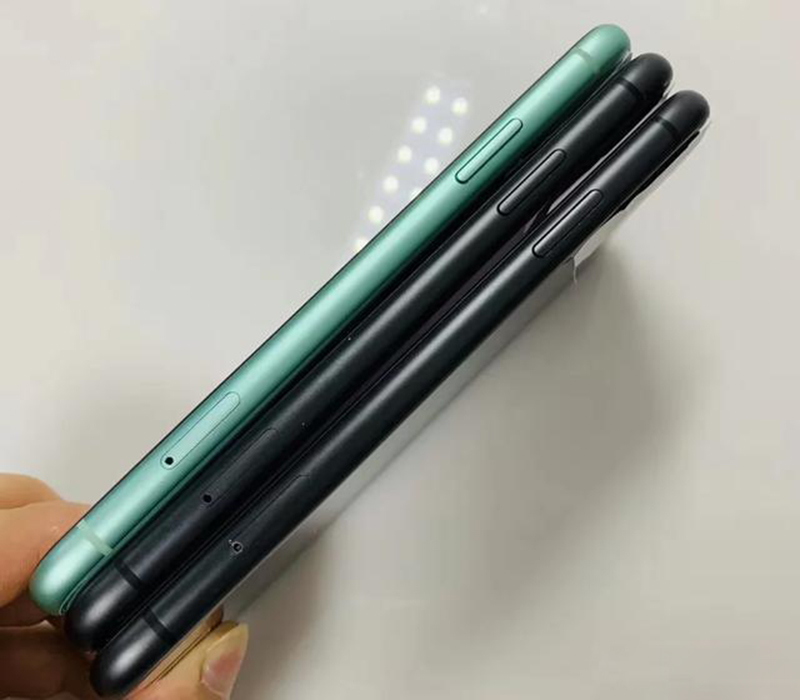 This mix of old and new is a lovely combination. This is a much-needed improvement that revives an arguably outdated design language.
In fact, as smartphones get bigger and bigger, our grip capacity also becomes more limited. A large screen smartphone comes with a rounded edge design, the probability of sliding your hand leading to falling apart is very large.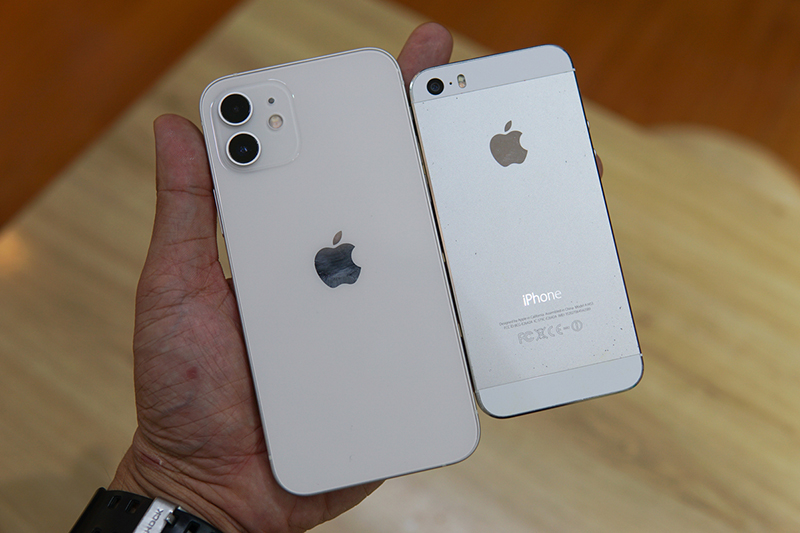 The square design will overcome the above problem when it feels a lot more solid to hold. This is probably the reason why Apple chose this design for its new iPhone generation.
Huawei is a smartphone company that catches the trend very well when it just launched the Huawei Nova 8 SE with a design identical to the iPhone 12 series. Maybe this is a step to explore the market of Huawei before releasing more premium versions with square designs.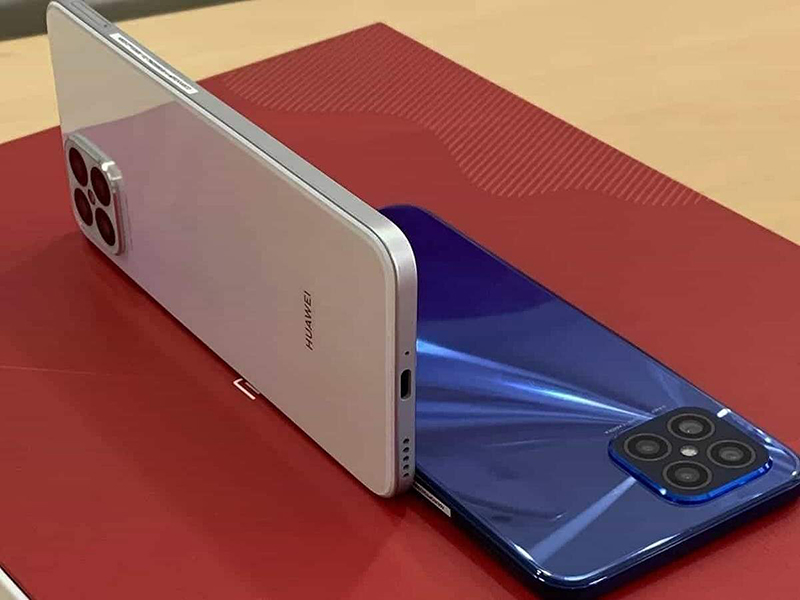 With its great strengths and the first shot of Apple and Huawei. The square edges are sure to be the main design trend of the 2021 smartphone.
iPhone 12 mini will blow up the trend of small screen smartphones with strong configuration
During the last decade, smartphones increasingly had larger screens to meet the needs of entertainment and gaming. Most smartphones today have large screens of 6 inches or more and a body that is larger than the palm of a hand.
Apple is the only company that has chosen to go against the trend with the introduction of the iPhone 12 mini with a 5.4-inch screen size, marking the return of a powerful small-screen smartphone after many years.
Smartphones these days are too big and heavy to hold comfortably in the hand. Users are also bored with long-distance smartphones like TV remote controls.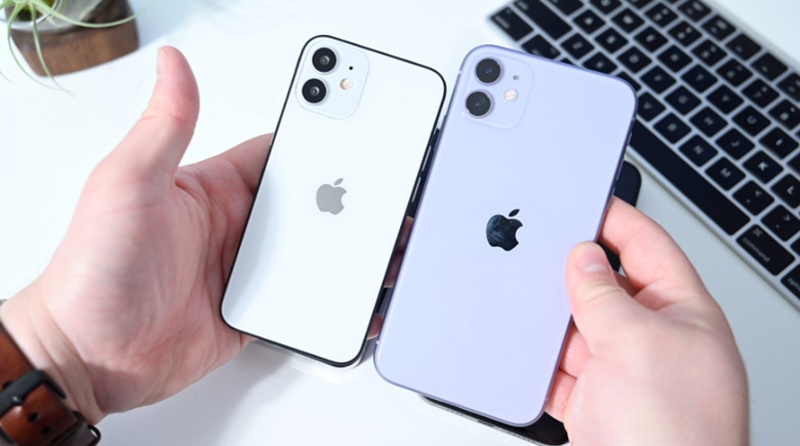 With small-screen smartphones like the iPhone 12 mini, we can easily use it with one hand. You can both use your phone and pocket, hold a coffee cup, hold a wallet, .. without any difficulty.
The small size also helps mini smartphones have a much more competitive price. In the same configuration, the iPhone 12 mini has a lower price than the standard iPhone 12 by nearly 3 million dong. This helps people to easily access the most modern technologies at more reasonable prices.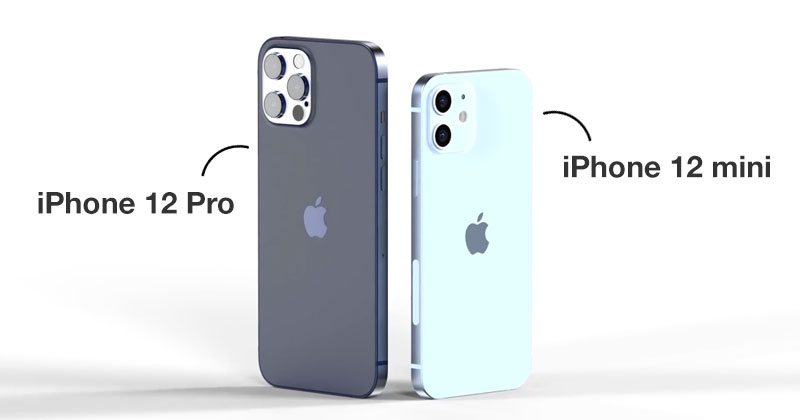 The iPhone 12 mini is getting a very good response from the market. This is a clear signal for the Android mini flagship series launched in 2021.
Camera is a one-to-one battle
Although smartphone cameras still have certain limitations, but manufacturers are increasingly trying to attract buyers with higher resolutions, module 4 even 5 camera comes with winged advertisements.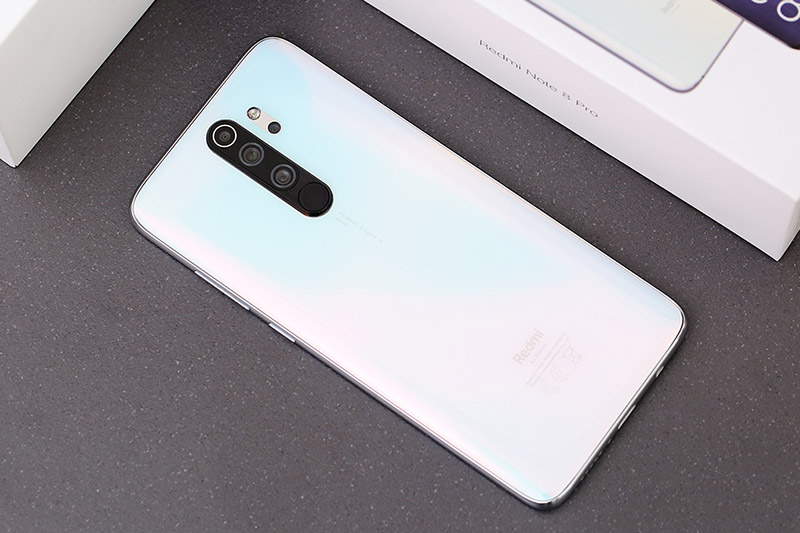 48 MP, 64 MP and even 108 MP main camera is what Android smartphone makers are equipping their devices to attract users. Xiaomi is the most active in this resolution war.
Out of the race for resolutions, Apple brings breakthrough camera technologies to its devices with LiDAR Camera, Dolby Vision recording, AR technology, …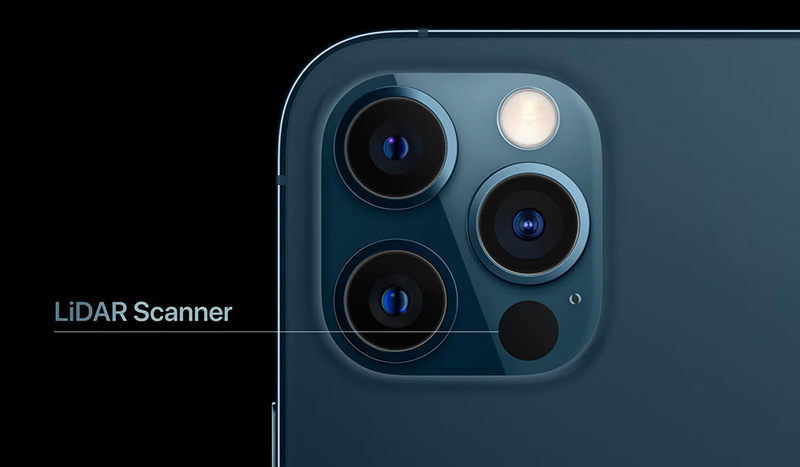 Meanwhile, Samsung and Huawei are the two companies that choose to reconcile the two factors above when upgrading the resolution, the number of cameras and also the photography features.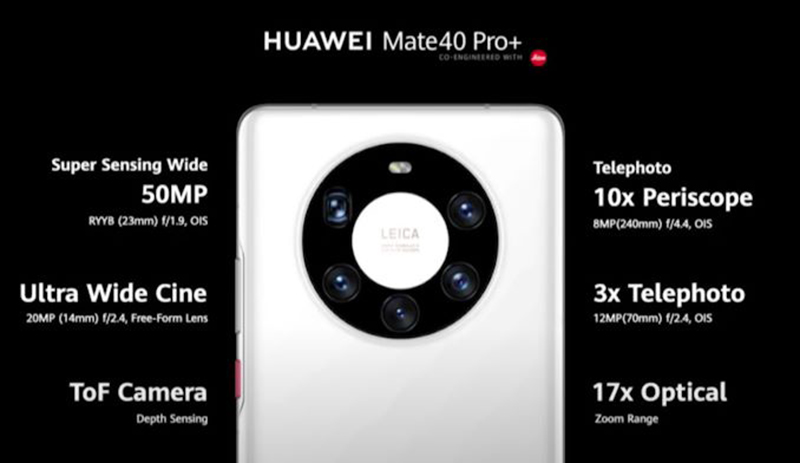 When a smartphone camera is inferior to a DSLR camera, then the smartphone camera race cannot stop. And this is also a key factor that makes many people decide to choose a smartphone.
The 120 Hz refresh rate is the common hardware standard for smartphones
2020 is a boom year for screen refresh technology as most smartphone manufacturers like Samsung, OnePlus, OPPO, Xiaomi and Realme have released devices with refresh rates higher than the standard 60 Hz. .
Just like the number of camera dots on smartphones, the refresh rate is also a relentless race for manufacturers. From the 60 Hz refresh rate, manufacturers have come up with smartphones with 90 Hz, 120 Hz and 144 Hz displays.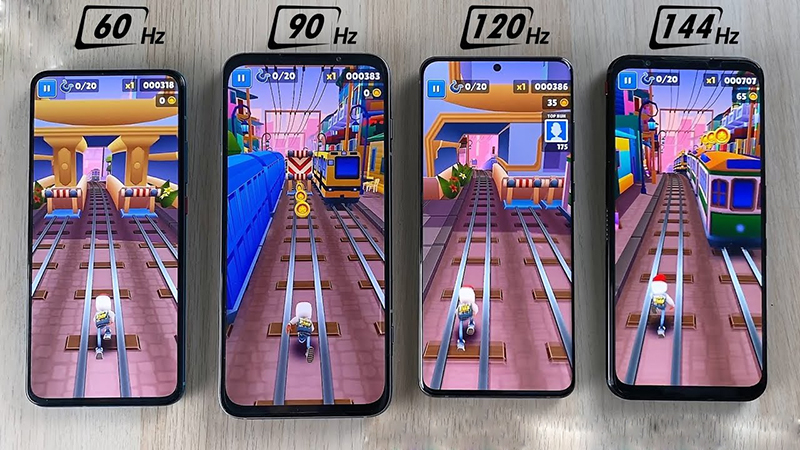 This race will help users to quickly access new technology at a more reasonable price. And soon, a 120 Hz refresh rate will become the standard in smartphone displays by 2021.
To better understand why the 120 Hz refresh rate will become the 2021 smartphone standard, you can refer to this article: Can refresh rates become the standard smartphone configuration in the near future?
Flexible screen smartphones will become popular and cheaper next year
Flexible screen smartphones first appeared in 2019 and are expected to change the smartphone technology. Flexible screen smartphones are believed to become more popular as smartphone makers begin to race. That leads to lower prices and increase competitiveness.
Currently, Samsung is still the most active company in launching flexible screen smartphones. The Korean manufacturer has launched the third generation of folding screen smartphones.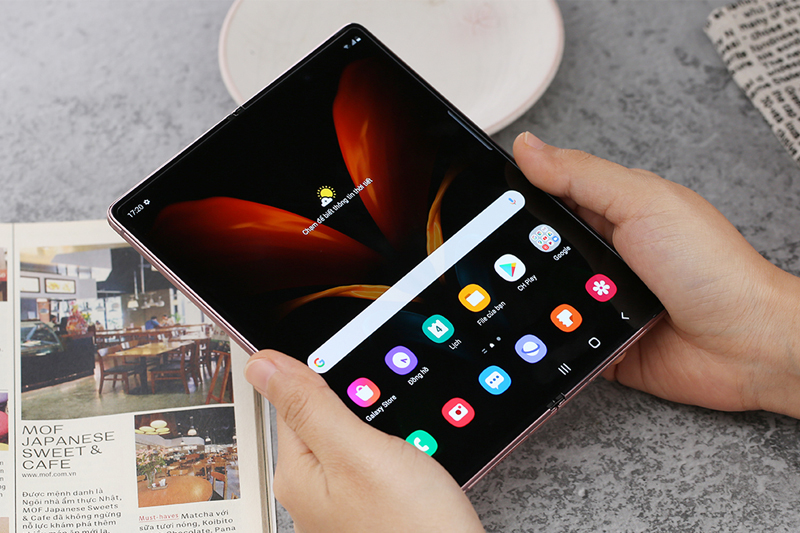 Having started almost at the same time as Samsung, but Huawei is lagging behind when it doesn't have any new devices except the Huawei Mate X which is only sold in China. Most recently was the participation of Motorola with its own 5G folding screen smartphone Razr and was sold in the US, Europe and India.
In addition, Apple, Xiaomi and OPPO have also filed for a clamshell foldable phone patent with the World Intellectual Property Organization (WIPO).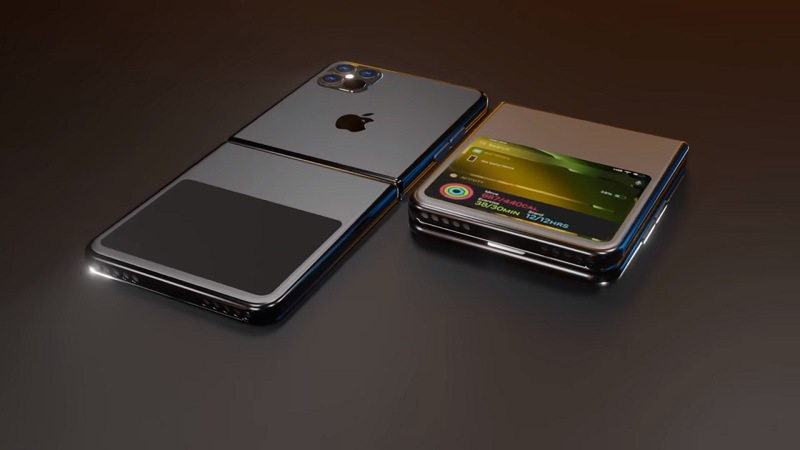 Flexible screen phones are still not getting much attention in 2020. However, with many manufacturers filing their patents, 2021 is expected to be a boom year for flexible screen smartphones.
Conclude
It is too early to confirm what is the trend of smartphone 2021. However, with the launch of the iPhone 12 series at the end of 2020, it has partly shaped certain trends of smartphones in 2021.
Will Android smartphone makers continue to learn Apple's design or choose a new direction? And Apple has to stay out of the game with high refresh rates and flexible screens. All will have the answer in 2021, a year that is predicted to be the explosion of the mobile technology industry in particular and information technology in general.
In your opinion, what are the smartphone trends in 2021? Leave a comment below to let me know.
See also: Come to think of it, can refresh rates become the standard in smartphone specs in the near future?
Edited by Vu Truong An
Not satisfied with the article
25 views
Related posts
Samsung has just confirmed that it will launch the Galaxy Z Fold 3 folding screen smartphone in June 2021 and stop producing the Galaxy Note series


5 minutes ago

[Đang cập nhật] Summary of iPhone SE Plus leaks: Design similar to iPhone 8 Plus, Apple A13 Bionic, launched in mid-2021


5




1 hour ago

iPhone 12 Pro Max: The best, most powerful, most classy iPhone that a user can own right now!


5 hours ago

Leaked list of iPhone models expected to be updated to iOS 15, unexpectedly without iPhone 6s and iPhone SE


2




5 hours ago

🎧 24h what's HOT technology 11/22: Snapdragon 885 and 895 reveal the production process, Huawei is about to launch a smartphone running Dimensity 700


15 hours ago

Things to know about Apple M1: The new line of chips from the Apple house will make the Mac family even better


15 hours ago
.