A man in Taipei (Taiwan, China) has had a strange accident: swallowing his wireless headphones while sleeping.
Not sure how, Mr. Xu's wireless headphones (name may have been changed by the press) "got into his stomach" while he slept. After waking up, Mr. Xu was searching for his wireless headset but could not find it. Suddenly, he heard music from his stomach. He quickly went to the hospital to check and was not surprised to hear the doctor announce that the wireless headphones he was looking for were "sitting" in his stomach.

X-rays showed the headset is in the stomach of the patient.
After the incident, Mr. Xu posted a photo of his headphones after being washed clean and said they were still working fine.
Wireless headphones are an inevitable trend in today's technology age. Although compact and fashionable, this is something that is easy to fall or lose. To secure wireless headphones more firmly, some manufacturers even create parts attached to the earcups or like Apple even launched an application to find the lost Airpods (wireless headphones of this company).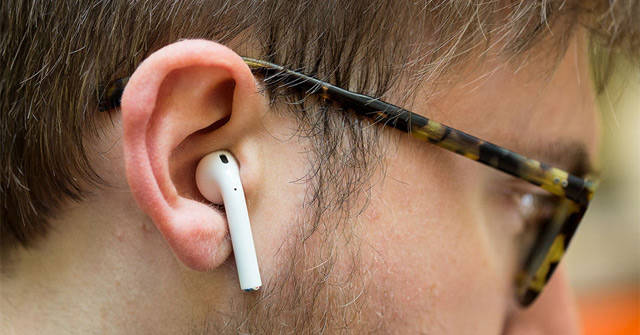 Wear wireless headphones. Artwork: Internet.
In addition, parents with young children should also be careful when using wireless headphones because children can accidentally swallow them, causing airway obstruction.
.