Roads are becoming more and more complicated due to widening, changing, making it difficult for motorists to locate and find the way. However, the introduction of car navigation devices has helped solve this problem.
Car navigation devices make it easy for users to locate the road, find the right path, or avoid prohibited roads. Currently, there are many navigation devices for cars with different models, designs, features and prices. Therefore, in order to buy a good quality navigation device, customers need to know the product thoroughly before buying. Here are some experiences to help you buy a good and suitable car navigation device.
Map function of the device
Maps on car navigation equipment must have the function of regularly updating and adding new routes and locations of 63 provinces and cities nationwide. Typically, most of the car navigation equipment in Vietnam has a map update function that is provided free of charge by manufacturers. Therefore, users should pay attention to regularly update the map of 63 provinces and cities to get the most accurate directions.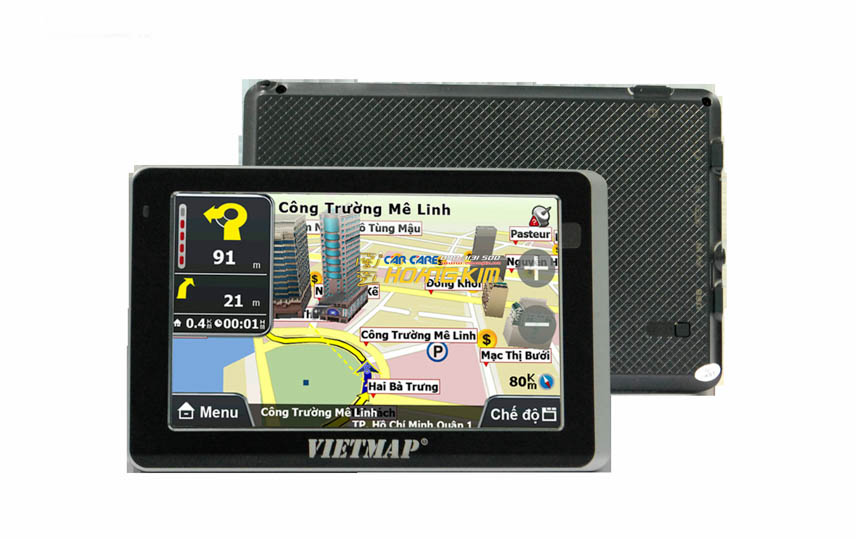 Navigation equipment should regularly update the map across the country
It is advisable to choose devices with navigation maps that combine databases of useful locations such as schools, restaurants, hospitals, bus stations, train stations, tourist attractions, gas stations, ATMs, … The bigger the database is, the better the navigation.
See also: TCar leather floor coverings
Screen size
Users should choose devices with large screen sizes, clear display, simple user interface. Nowadays, it is common for people to use car navigation equipment which usually has screen sizes from 4.7 to 5 inches. If possible, you can use a screen size larger than 7 inches. Besides, you should choose products with 3D display that will help determine the terrain more easily and accurately.
For touch products, it is necessary to have high sensitivity to help ensure accurate and effective swipes, touches, fingertips, … Currently, on the market there are many devices designed to integrate with touch screens to help users manipulate easily and more efficiently. So ideally choose the type of touch screen will be better, easier to use than conventional screens.
Technical parameters
When choosing to buy a car navigation device for your car, you should pay attention to the specifications of the device. Especially some parameters such as what is the central operating system CPU used, how much RAM and external memory capacity, and micro SD card slot support is? The higher the parameters, the stronger the configuration of the device, the higher the processing speed, the more powerful and agile. In addition, a parameter that you also need to note is the indicator of how many mA battery. A higher number indicates a longer battery life.
Care should be paid to the specifications when buying navigation equipment
Language – voice
Virtually all car navigation devices now support voice guidance. Therefore, users should choose products with good sound quality to ensure clear and specific hearing. Especially, it is necessary to pay attention to the selection of products with instructions in Vietnamese standard, easy to listen and supported in some other languages ​​such as English, Chinese, …
Smart route finder
Many navigational devices are designed to identify and calculate from the starting point to the point in search of the route. If you choose products with smart search function, it means finding the shortest and easiest way. This will save you both time and money effectively.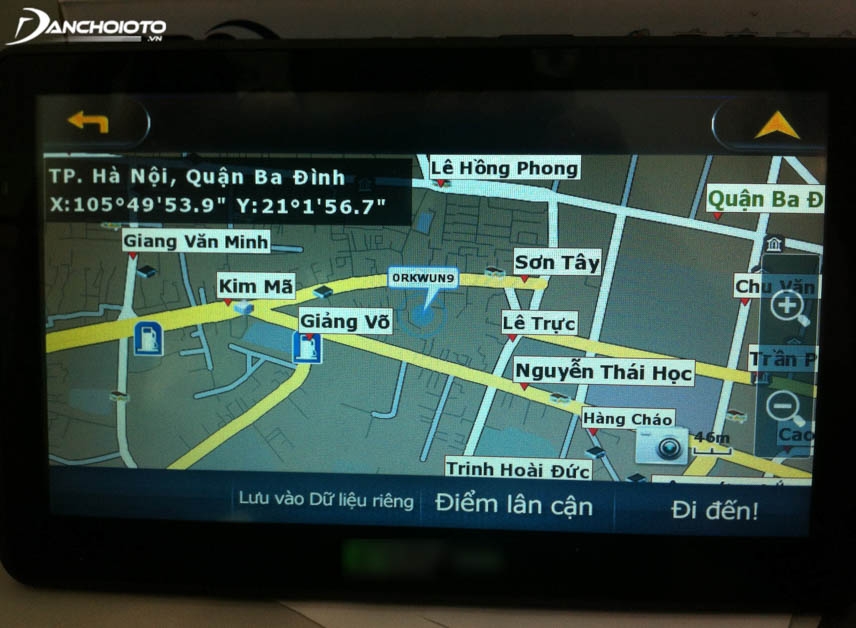 Should buy a navigation device with intelligent search function
Some other features and utilities
For a navigation device, the most important is still the navigation feature. However, when choosing products, you should also pay attention to the other accompanying utilities on the device such as listening to music, watching videos, computers, games or text reading applications. In addition, the device also needs to have bluetooth connectivity to the phone, traffic information service, …
Looking for more information:
Car roof cladding

Cheap car seats

Automotive undercarriage paint has no effect
The installation of navigation equipment for cars is essential to help drivers be more active on their journeys. However, to achieve high efficiency, the user needs to choose the most appropriate and quality product for his car.
Phong Vân