This year's Microsoft Build Developer Conference will be held in the "capital" of Seattle, instead of San Francisco as last year, and at the same time promises to bring to the technology world a lot of interesting applications. This year's event will take place over 3 days, from May 6 to May 8, 2019 (full agenda). So what's to expect at this year's Microsoft Build 2019 event? What interesting products will Microsoft launch? We will find out together shortly.
Microsoft 365 is adding more control over encrypted emails, increasing privacy for users
Microsoft Build 2019
AI and IoT
Microsoft Azure and hybrid cloud
What else is worth looking forward to ?!
AI and IoT
According to CEO Satya Nadella revealed, Microsoft is currently transforming strongly, towards becoming a company focused entirely on artificial intelligence. Like other tech giants like Google, Facebook or Amazon … Microsoft is pushing to integrate AI into every possible product and service, of course there are many products with great success. However, there is no shortage of failed projects. However, this change can be considered a trend, reflecting the correct move of Microsoft according to the development situation of the technology world.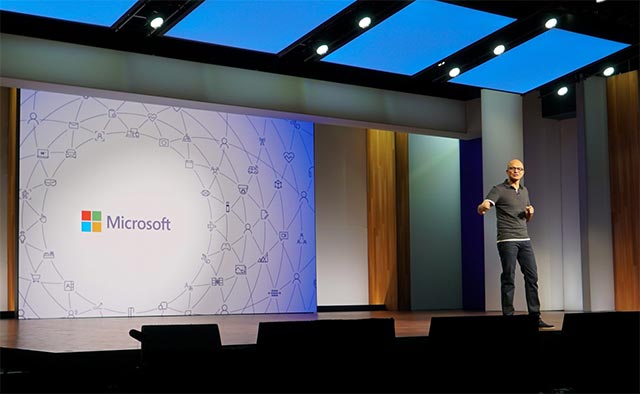 Microsoft made a slight change in the way the Windows operating system interacts with external storage devices
Microsoft currently owns a lot of AI services for developers and businesses that are widely used around the world. As part of this year's Microsoft Build event, we can fully expect the drastic improvements Microsoft brings to its AI products, especially for the AI ​​virtual assistant Cortana. Besides, you can also expect to see the emergence of some smart assistant models and bots.
In addition to products related to artificial intelligence, we will also hear Microsoft talk a lot about the internet of things (IoT) at this year's event, where smart home devices are likely to be one of the pros. important priority.
Microsoft Azure and hybrid cloud
In addition to artificial intelligence and IoT, CEO Satya Nadella has also spent a lot of time talking about two services that are playing a particularly important role in Microsoft's operations, Azure and hybrid cloud platforms in general. In particular, the CEO mentioned a number of terms such as "Intelligent Cloud" and "Intelligent Edge", these are the ways in which Azure provides different AI and IoT services to customers. If you've looked at Microsoft's earnings reports over the past few years, you'll see that Azure's revenue has consistently grown steadily. Therefore, it is not too difficult to understand when CEO Satya Nadella devotes a great concern to this cloud platform. We can expect Microsoft to talk more about cloud services at this year's event.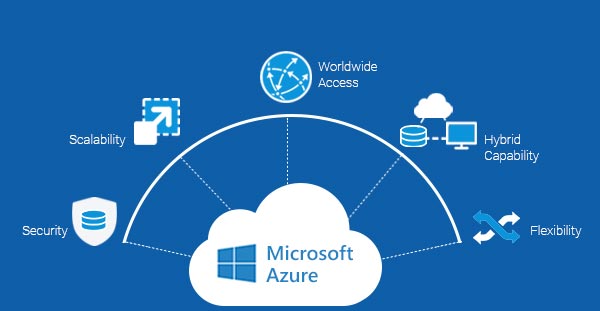 Manage systems remotely with the new Microsoft Intune app for Android
In addition, Microsoft will likely also refer to containers (bundled applications can be abstracted from the environment in which they are running), hybrid cloud (a combination of public clouds). and private cloud (private cloud), or serverless (in fact this name is not very standard because in fact, serverless server still requires the server. server settings for users).
Since the beginning of the year, Microsoft has shared some pretty important news about Azure. And recently, before Microsoft Build 2019, the company revealed information about the Azure SQL Database Edge project, which simplifies the AI ​​modeling process in Azure Machine Learning, Azure Blockchain Service and updates to Azure Cognitive Services. . However, Microsoft still has a lot of "cool" things to bring to Azure during and after Build 2019.
Windows 10 May 2019 Update requires up to 32GB of free hard drive space when installing
What else is worth looking forward to ?!
Putting AI and Azure aside, at this year's event, Microsoft is also expected to spend a lot of time talking about some of the other important products and services they've discussed at its annual events, They are: Microsoft 365, Windows 10, HoloLens, GitHub, Visual Studio, .NET, Xbox and a few others. In addition, we can also expect Microsoft to talk more about Edge and Chromium, especially after the browser platform has just had an impressive comeback.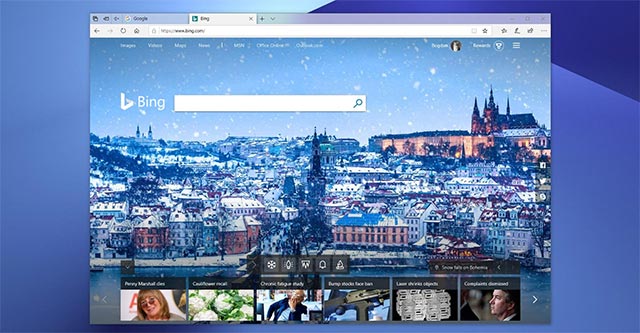 Google Chrome's share of the market declined, possibly due to users switching to Chromium Edge
Although Microsoft hosts quite a few notable technology events throughout the year, such as Microsoft Inspire for partners and Microsoft Ignite for business leaders and IT professionals, but Build remains the biggest and most important event of the year, where the software giant launches bold products and plans that could change the market. Microsoft Build 2019 attracts the attention of tens of thousands of developers from all over the world and there is always a lot of news around, follow the next articles to not miss any interesting information. about this important technology event.
(Besides Microsoft Build 2019, next week will also take place another important information technology event, Google I / O 2019 for 2 days, from Wednesday 8/5 to Thursday 9/5 at Shoreline Amphitheater, Mountain View, California, USA, with a lot of impressive information will be revealed by Google, you are invited to stay tuned).
.