On July 7, 2021, VinFast officially opened the first 3S showroom in Cam Pha city (Quang Ninh) on a floor area of ​​1,500m2. This is the first showroom designed according to VinFast's new brand identity, with a futuristic green color and a modern and technology-rich display space.
VinFast 3S Cam Pha showroom has a total floor area of ​​1,500 square meters, divided into three areas, including the car display area, the electric motorbike display area and the service workshop. VinFast's new signature "futuristic" design gives customers a sense of a modern, technologically-rich exhibition space.
The exterior design of VinFast 3S Cam Pha showroom impresses with neat and delicate cubes
The outstanding impression from the exterior architectural design and throughout the interior details, lighting … inside is the main blue color, the new identity image of VinFast car company, called VinFast Future. Blue. Through this new look, VinFast wishes to convey the message of modern life and a new era of smart and reliable personal transportation.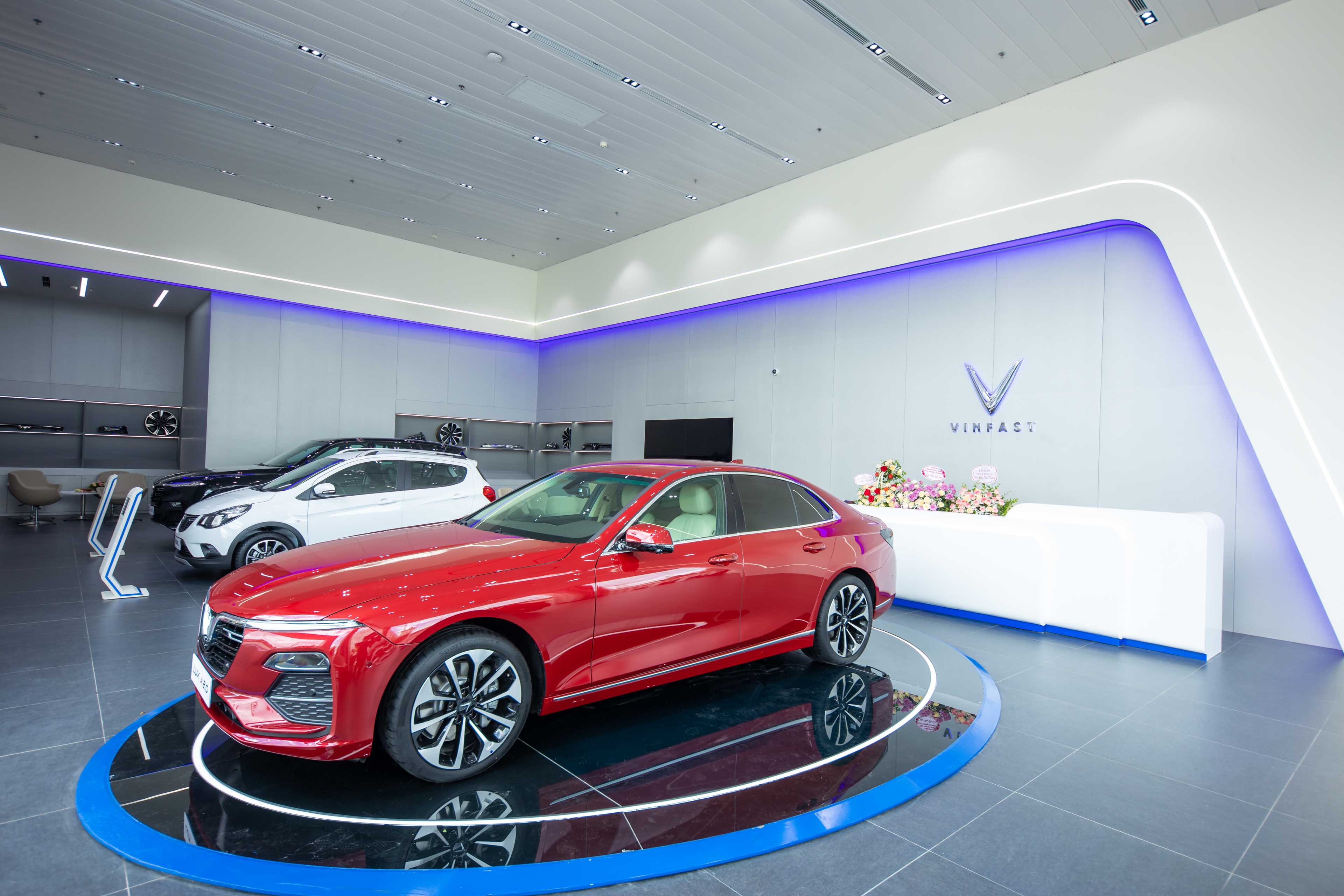 Car showroom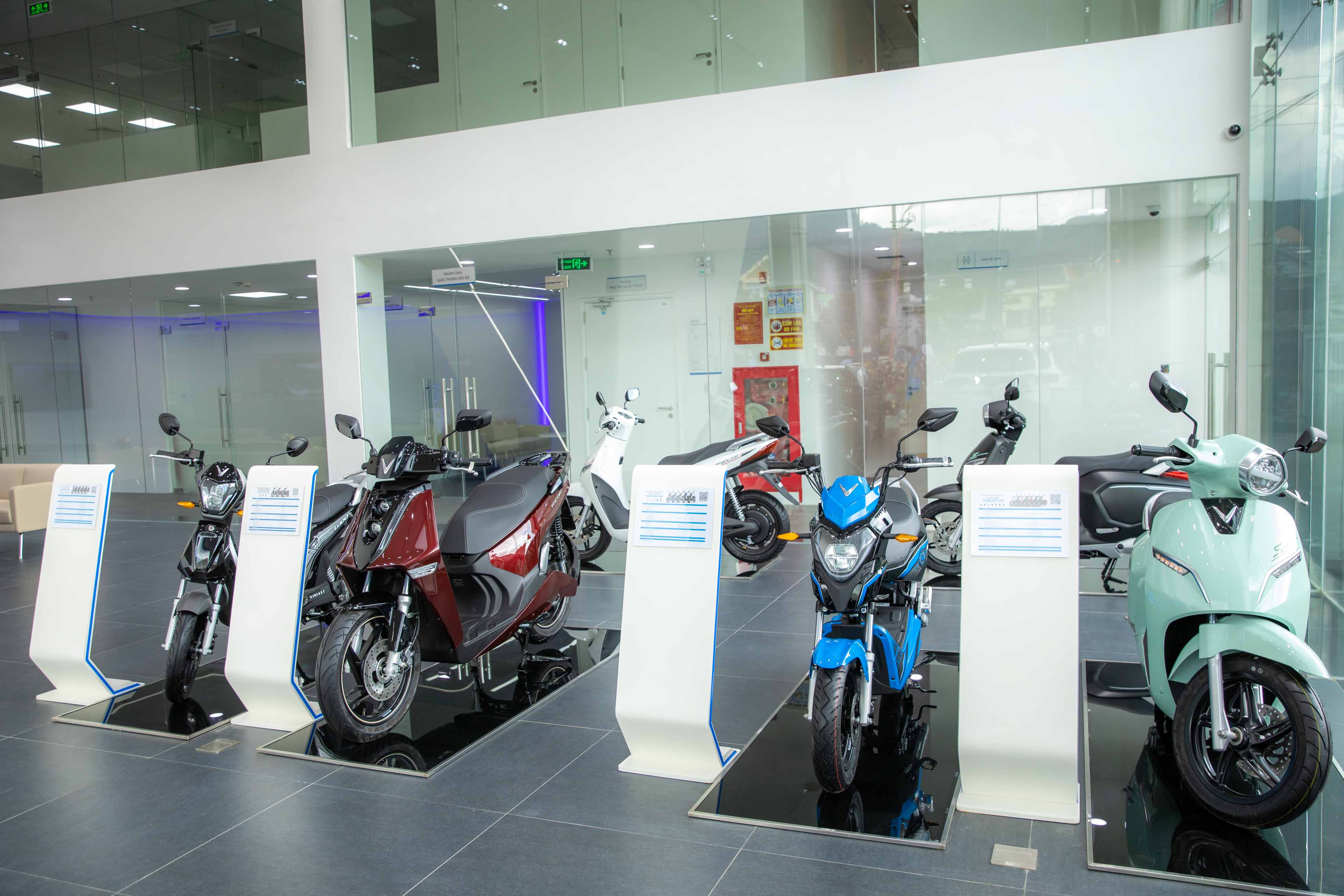 Motorcycle display area
If the exterior design of the showroom impresses with neat and delicate cubes, inside, the exhibition space is arranged scientifically, making the most of the area, helping to bring a collective experience. center for customers.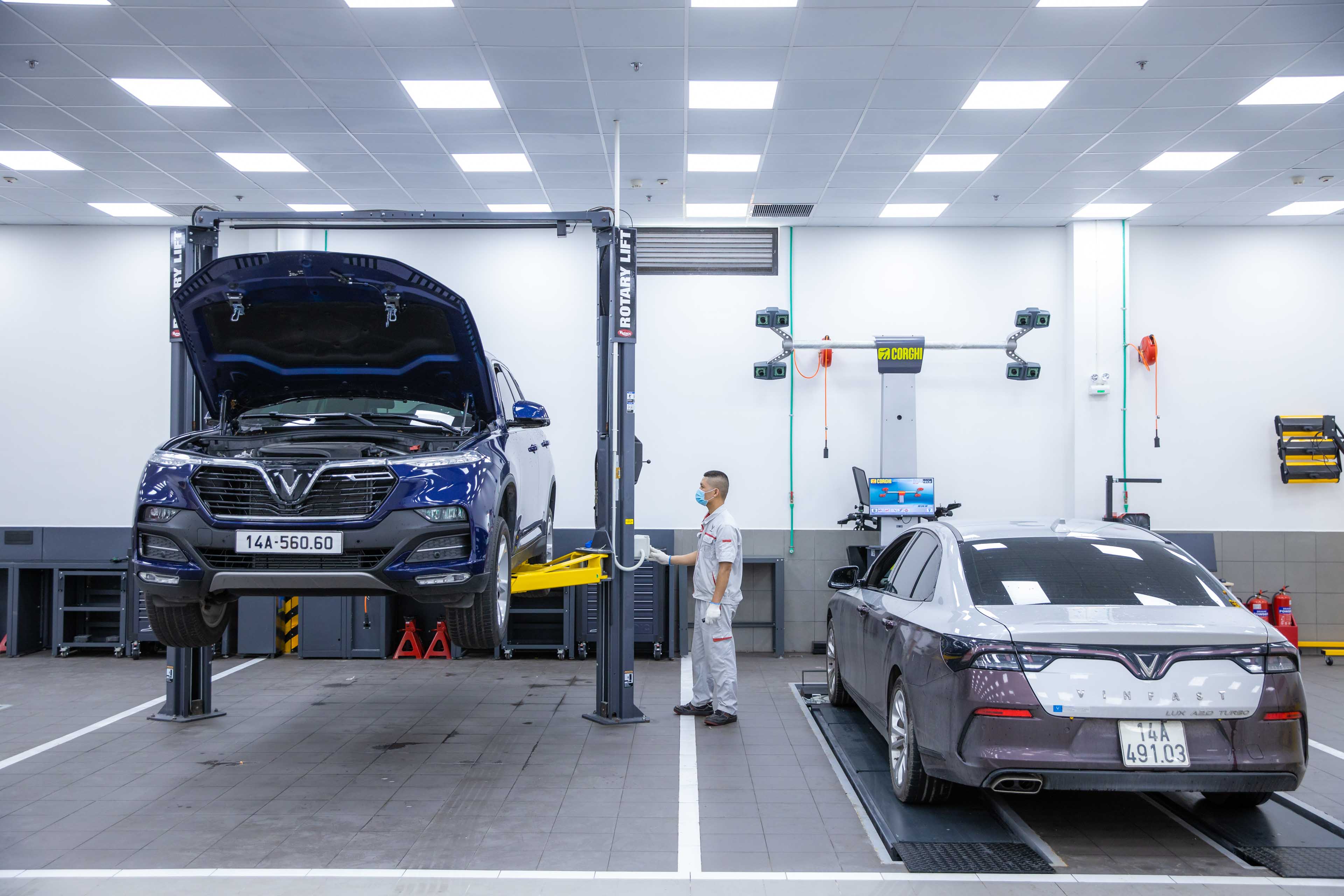 Service workshop area
The service workshop area is equipped with professional repair machines, equipment and tools, capable of maintaining and repairing many vehicles at the same time.
The spare parts warehouse system is always ready to ensure fast replacement service, saving customers time.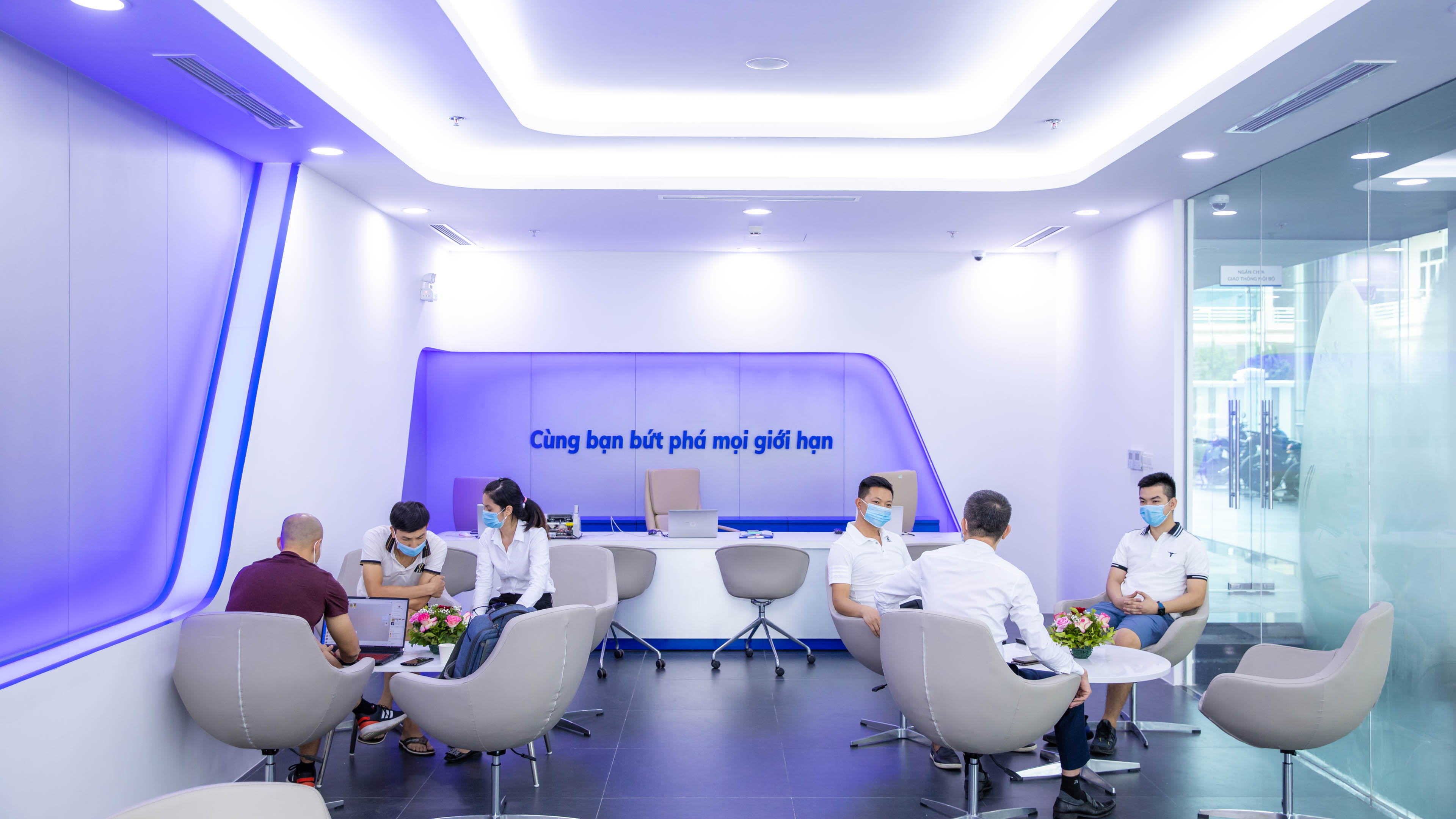 The modern lounge area offers the Classy relaxing experience
Besides, VinFast 3S Cam Pha showroom also designed a separate experience area with a series of the most advanced equipment today.
The opening of VinFast 3S Cam Pha is part of the plan to cover the nationwide showroom system and launch the new brand identity of the Vietnamese car company. On the occasion of opening, VinFast 3S Cam Pha showroom is implementing many attractive promotions such as giving away Vsmart 5400 air purifiers to customers who deposit to buy VinFast cars within 10 days from the opening day. There are also other interesting gifts for customers who participate in VinFast test drives or use car repair and maintenance services.
Trang Nguyen (forum.autodaily.vn)
.



Autodaily.vn