[ad_1]

In September 2020, Realme has stirred the mid-range smartphone market when launching the Realme X7 with many outstanding features such as 4 cameras, 4,300 mAh battery, charging capacity up to 65W, .. I must say I very impressed with this smartphone, but will the successor Realme X9 do the same thing as his brother? In today's post, I will send out my expectations about the Realme X9. Let's get started.
See also: The Realme X9 will have an ultra-slim design, a glossy back and stable performance (Updating)
1. Realme X9 will have a 'super thin wing' design, only equivalent to 6 ATM cards stacked?
As recently as late January, Mr. Madhav Sheth, the Realme CEO in India and Europe, posted a photo on his Twitter and revealed the design of some mysterious smartphone (most likely Realme X9) just as thick as 6 stacked credit cards.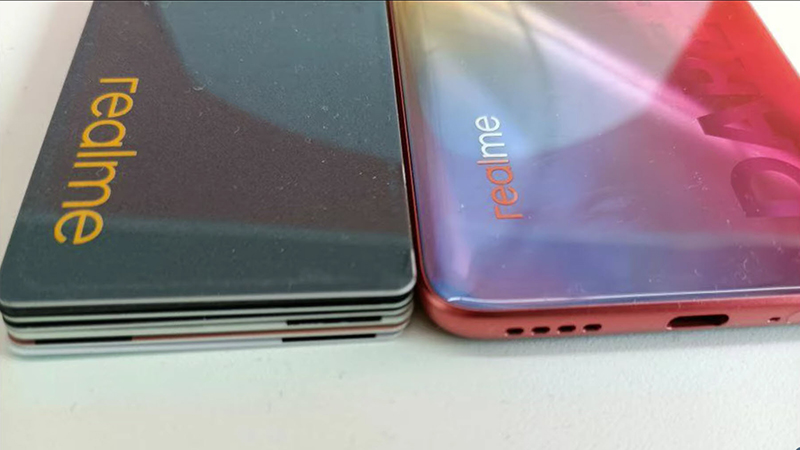 Based on this image, the Realme X9 will have a discolored back (when light shines on) and is made of quite glossy glass. This color is similar to the "Iridescent" color of Realme X7 Pro or Realme V15. There's also the company's slogan "Dare to Leap" in capital letters placed on the right side of the back.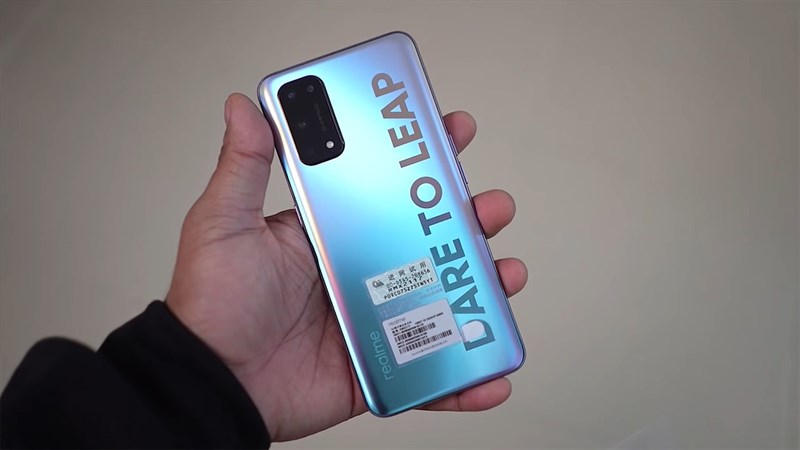 So on the overall exterior design, I see Realme X9 quite similar to the Realme X7 Pro launched last year because of the same color and large print style. Although I am very impressed with the fact that Realme X9 will have a 'super thin' design, but I hope the camera placement will be different from the Realme X7 / X7 Pro to avoid boredom. It is better to be able to put the middle or make a seamless pattern like the Galaxy S21 5G (but I think it is difficult).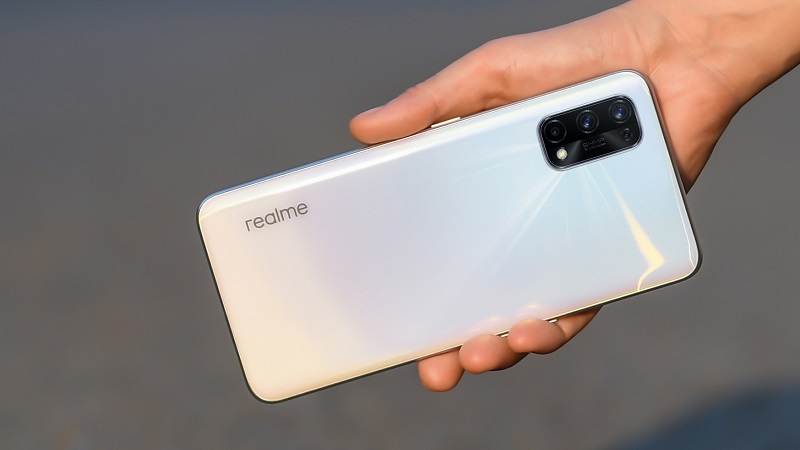 In addition, the picture also shows the bottom edge of the Realme X9 with speakerphone and USB Type-C charging port, but it is not clear if there is a 3.5mm headphone jack or not. But I think there will be no place because in order for Realme X9 to achieve such thinness, Realme will have to remove unnecessary connection ports (in its predecessor, Realme X7 / X7Pro, the company also did what the same, similar).
2. Realme X9 will be equipped with MediaTek 800U chip extremely stable and 6 GB RAM
According to the source I refer to from the Phonaqua site, the upcoming Realme X9 will probably be equipped with a MediaTek Dimensity 800U chip with 6 GB of RAM, 256 GB of internal memory. However, it is not clear whether the device is equipped with 5G connectivity, but I hope so because most smartphone manufacturers today are trying to equip 5G for their products (maybe 2021 will be when the 5G boom).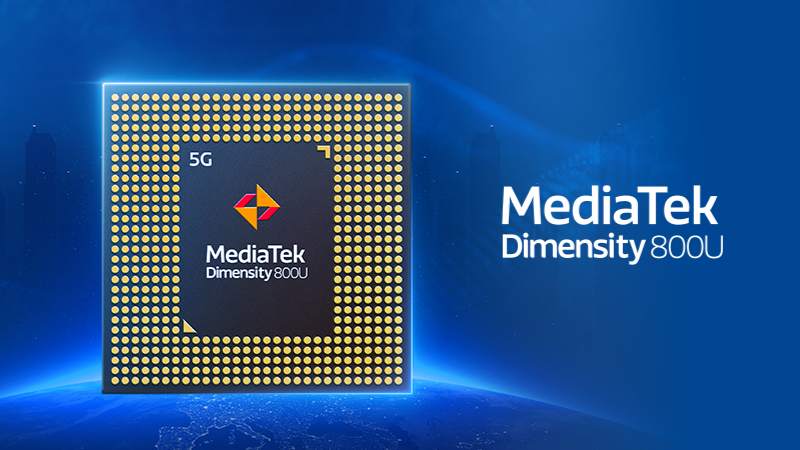 If you pay attention, the Redmi Note 9 5G also owns a similar configuration and the actual gaming experience is also very good. But if in some games that support the highest level of graphics adjustment, the game machine is not stable. I think it may be because Xiaomi has not optimized the 800U chip for the device, so I hope Realme can learn from experience and make the Realme X9 have better performance.
3. The design of Realme X9 may be thin, but the battery must be more buffalo
As I mentioned above, the Realme X9 will have a very thin design, only equal to 6 ATM cards combined, but I do not expect the battery on this smartphone to be 'thin' in that way. Referring to ultra-thin smartphones, I remember the OPPO R5 with a thinness of only 4.85 mm. But in return, the battery capacity of the machine is only 2,000 mAh, a very low number at the time of its launch (2014).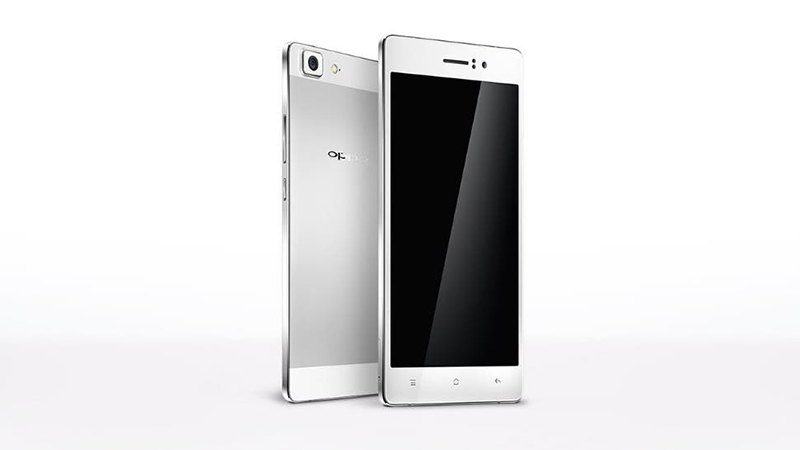 Fortunately, according to 91mobiles, Realme X9 will likely still have good battery life with a capacity of 4,300 mAh, along with support for 65W fast charging technology like its predecessor, Realme X7. Hopefully Realme will find a way to optimize the design but still keep enough battery capacity. I said 'just enough', but I'm not like 'get an elephant and ask for Hai Bà Trưng'.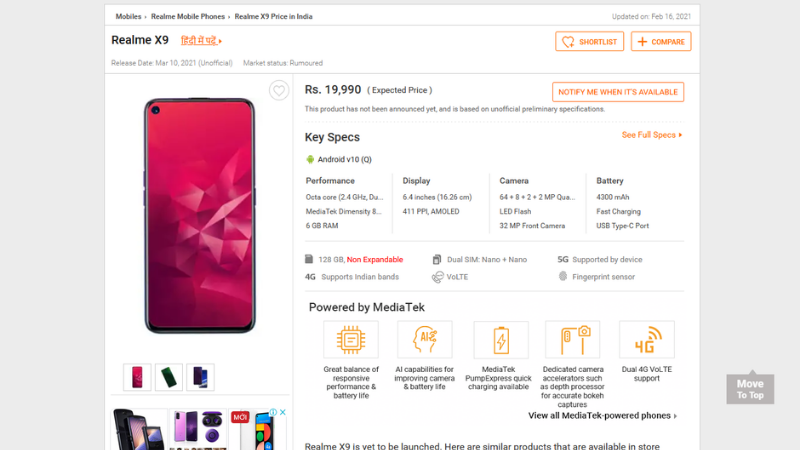 4. The selling price of Realme X9 will be about 7 million VND
Finally, about the selling price of the Realme X9, I expect the device to be somewhere around 7 million VND, an increase of 1 million compared to the predecessor, Realme X7. Although the device does not have too many breakthrough improvements, but I think it is absolutely a reasonable price because of the 'ultra-thin' design, good performance and good battery life.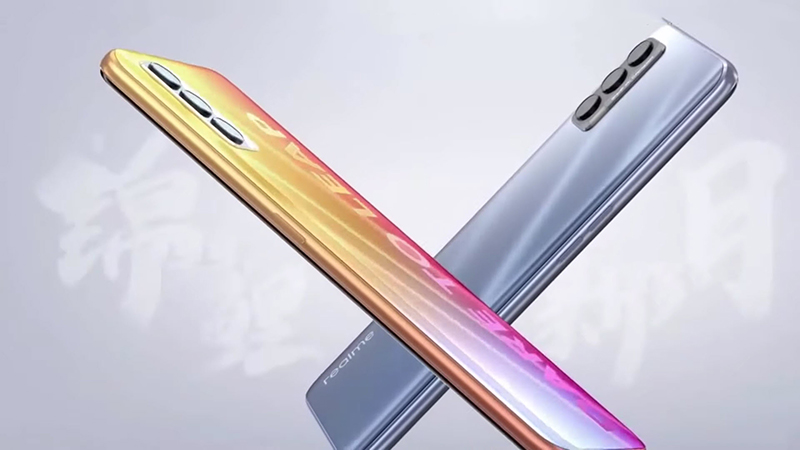 Conclusion
That's all I expected about Realme's upcoming Realme X9. In general, the Realme X9 has a slim design, but what I want most is still a bit more battery life because most of the competitors on the market are racing to achieve the greatest possible battery life. So what do you guys want from the Realme X9? Don't forget to leave your comments below the post and thank you for taking the time to read this article.
See also: Realme X9 Pro will be one of the first smartphones to use the Dimensity 1200 chip, which saves more battery power and is faster.
Edited by Vu Truong An
Not satisfied with the article
41 views
Related posts
Realme Narzo 30 Pro 5G and Narzo 30A appear in the promotional poster, revealing a design overview and some attractive specifications.


2 hours ago

Realme revealed that it has sold more than 3 million Realme Narzo units, revealing the Realme Narzo 30 series that will be launched at the end of February.


5 hours ago

There will be a smartphone with a super big selfie camera up to 100MP: Which phone company will be called?


1 day ago

OPPO Find X3 Pro international version is revealed with all kinds of terrible equipment, the flagship segment after Tet will be very bustling


2




3 days ago

Realme Narzo 30 Pro appeared, revealed with 4 rear cameras, slim design and larger battery than Narzo 20 Pro


5 days ago

The Realme X9 will have an ultra-slim design, a glossy back and stable performance (Updating)


5 days ago
.

[ad_2]