The three tablets below have an appropriate configuration and price, promising to be a gift of technology "please clam" that you should buy to give to your parents during the upcoming New Year.
Apple iPad 10.2 2019 Wifi
If you have about 10 million VND and are looking to buy a tablet to give to your parents, Apple iPad 10.2 2019 will be the best choice for you. This tablet is currently being sold at a preferential price of 10.19 million VND at CellphoneS.
iPad 10.2 inch 2019 is Apple shaped quite luxurious with the body is completed from monolithic aluminum material and glossy glass in the front. When held in the hand, this iPad feels extremely durable and equally high-end.
As the name suggests, the iPad 10.2 inch 2019 is equipped with a 10.2 inch screen, using an IPS panel with a resolution of 2,160 x 1,602 pixels, helping to display realistic, sharp images to bring to parents. moments of the best multimedia entertainment.
The performance of this tablet is also extremely powerful thanks to the use of A10 Fusion chip. Despite a long age, but the chip is still good enough to serve the needs of work and entertainment of users, as well as support software upgrades in the long run.
BUY IPAD 10.2 INCH 2019 VN / A GOOD PRICE
Samsung Galaxy Tab S6 Lite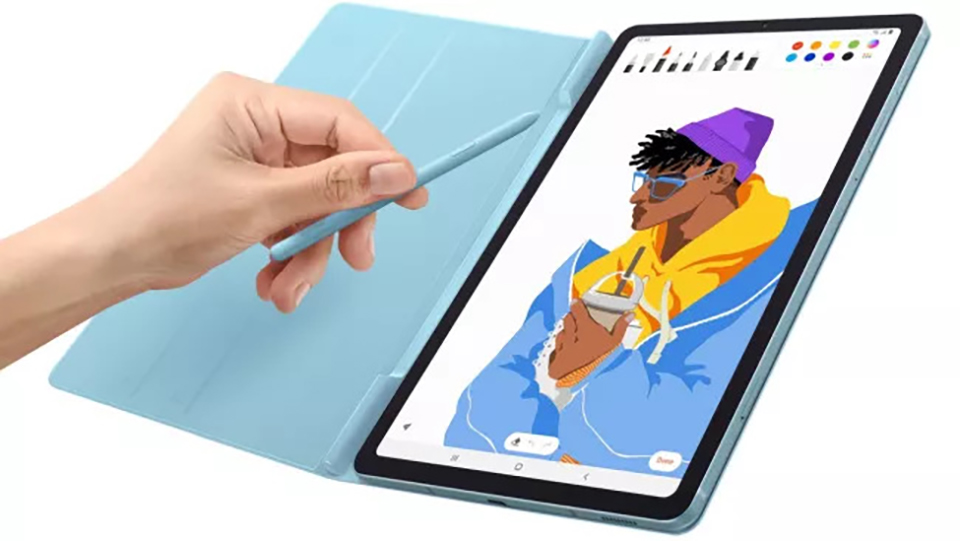 If you want to buy your parents an Android tablet that supports stylus, Samsung's Galaxy Tab S6 Lite is a pretty attractive option. This product is currently being sold for 9.2 million VND at CellphoneS.
The S Pen on the Tab S6 Lite has a super light weight of only 7 grams, giving the feeling of writing similar to a regular pen. If your parent likes to draw great, often take quick notes, this is an ideal choice for you to buy.
Moreover, Tab S6 Lite also owns a modern design language with a 10.4 inch screen, ultra-thin bezel, high-grade metal body, … This tablet also comes in two youthful color versions for people. Use gray and blue options.
In terms of performance, the Galaxy Tab S6 Lite is powered by an 8-core Exynos 9611 chip, comes with 4GB of RAM and 64GB of internal memory. This configuration is good enough to meet all the daily needs of parents. The 7,040 mAh battery is also good enough for a long day of high intensity usage.
BUY GALAXY TAB S6 LITE ATTRACTIVE PRICE
Samsung Galaxy Tab A8 2019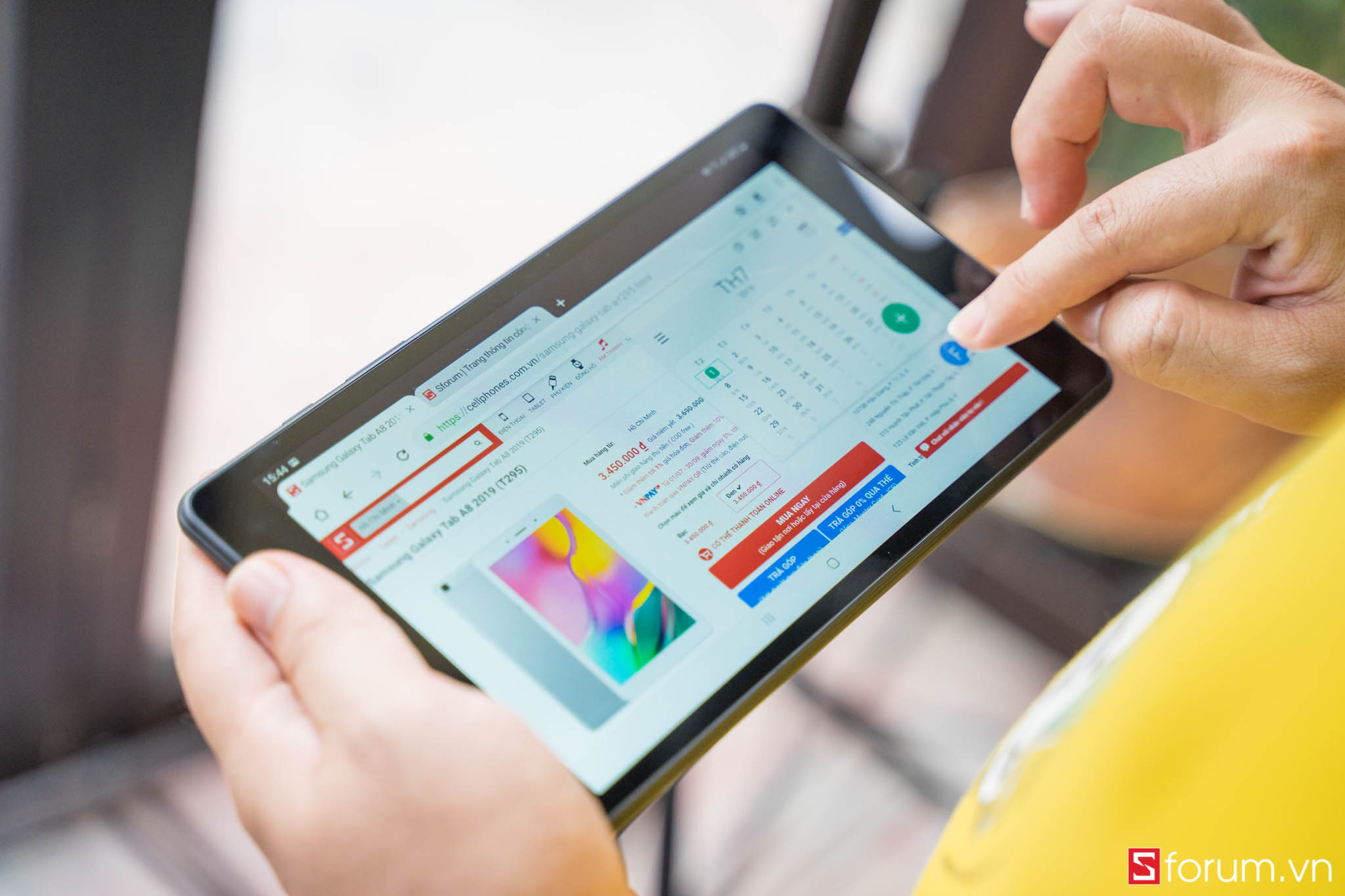 The last position in the list of tablets you should buy for parents on the occasion of the upcoming New Year is another representative from Samsung, which is Galaxy Tab A8 2019. The product is currently sold at CellphoneS with extremely attractive price is 3.4 million dong.
Despite its affordable price, this tablet is optimized with a reasonable screen ratio, so even though it owns a screen up to 8 inches, it still has a pretty neat appearance. The screen has a resolution of 1,280 x 800 pixels providing detailed and sharp display images, helping your parents to watch videos and read newspapers for a long time without eye strain.
In addition, Galaxy Tab A8 2019 also has a rough plastic shell design with rounded corners, helping users to hold for a long time without being slippery or tired. This Samsung tablet is equipped with Qualcomm Snapdragon 429 processor with performance just enough to handle the daily basic tasks of parents.
Finally, the Galaxy Tab A8 2019 runs on Android 9.0 Pie version with an intuitive OneUI user interface that is easy to get used to and use.
BUY GALAXY TAB A8 2019 GOOD PRICE
---
CellphoneS officially launched promotions and discounts: Love Tet – technology is to connect people. Right now you can go to the page to choose a product like that.
When Tet comes, when Spring comes, you give love to your loved ones, maybe a wish, a meaningful gift to connect everyone together. Understanding that, CellphoneS has launched a very meaningful promotion to make it easier for you to buy the product.

The promotion information is as follows:
Time: from January 19 to February 10, 2021.
Program details: Tet gives love – technology is to connect people.
There are 4 main groups of deals:
Gifts for grandparents, parents.
Gift for that person.
Gift for you, baby.
Deal hotsales every weekend (Friday – Sunday every week).
Note:
Apply for in-store purchases and home delivery.
Each customer can buy up to 3 pieces / product.
Free shipping for orders from 300,000 VND. Buy multiple items on the same order for free shipping.
The promotion applies with the voucher you received in the previous gaming program (from January 12-18).
Any questions please comment below or contact 1800.2097 (free) for advice. Thanks!
TET LOVE PROGRAM


Hải Nam