In fact, as early as the last century, the literary genre of "interactive novel" has been popular in European and American countries. In recent years, with the maturity of simulation games, comics and novels on the mobile side, the three cross-border products "interactive novel games" have begun to attract more and more manufacturers' attention. Among the top products released at the end of 2020, many appear New faces.
Recently, according to the author's understanding, more and more manufacturers go overseas to make interactive novels.
According to data from App Growing Global, under the category of "simulation games", there will be more than 100 creatives of 17 interactive novel games on Android in Q4 2020. Among them are Chapters under Chinese Online and Moments under Kunlun Games. In addition, nearly 1/3 of the products are newly launched products in 2020. In addition, the track of interactive novels has also attracted the attention of many major manufacturers, such as Tencent, Baidu, and Ubisoft.
The reason why interactive novel games are widely optimistic is that such games have demonstrated strong monetization capabilities. Take Chapters, a Chinese online subsidiary that has been more successful in recent years, as an example. According to Sensor Tower's forecast, its Android revenue is expected to reach 3 million US dollars in December last year. The interactive game is added. Compared with the very profitable novel reading App Dreame, Android Income reached 3 times. According to the report of Sanwenyu, Chapters registered over 15 million users in 2019, and revenue reached 297 million yuan. From this point of view, the income in 2020 will be significantly higher.
Chapters (top) and Dreame (bottom) December 2020
Global Estimated Revenue on Android 丨Data Source: Sensor Tower


America is still the most profitable in 2020,Brazilian and Russian users are highly enthusiastic
In terms of target market, the author made statistics on 17 interactive fiction games captured by App Growing, 11 of which use the United States as the largest market for advertising materials, and 3 apps use France as most of the advertising materials. The target market. In addition, there are many markets with the second largest number of App creatives in the UK and Australia. Here, because only the top 1 markets are counted, these two markets do not appear in the table below, but overall, the mature markets are The current "consensus" of interactive novel products.
Data source: App Growing Global
Top 1 target market of 17 apps with ads
Most interactive novel games use in-app purchases of gold coins to unlock content. According to industry insiders, using "impulsive consumption" is the key to promoting in-app purchases, and manufacturers in mature markets will have higher returns.
However, although most developers regard mature markets as their target markets, emerging markets still show higher demand. After the statistics of the "Most Popular Country" information of 17 interactive novels on Sensor Tower, it is found that a large number of interactive novels are read by users in Russia and Brazil, except for the US market.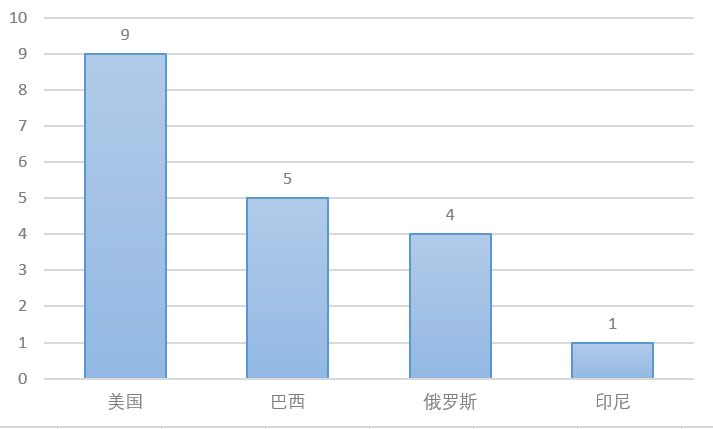 The most popular market for 17 apps丨Data source: Sensor Tower
Compared with the novel going to sea, the threshold is much higher
In fact, overseas manufacturers have long seen that "Chapters" is very profitable, but they have not followed up. They are mainly doing things with major manufacturers.
A practitioner who has always wanted to enter the interactive novel track told me that although it is very profitable, the threshold is high.
"Although interactive novel games have strong game attributes, the creation process is the same as that of online text platforms. A large number of editors are required to create scripts, and they must be updated daily to meet the consumption of content by users. But the contradiction lies in the The difficulty of presenting a story in a form is much higher than writing an online article. Therefore, a story cannot be produced by users like an online article platform. It can only be created officially, so the workload is very large." The operation team behind Chapters, a subsidiary of Chinese Online Made up of Americans.
But after the novels gradually opened up the market, some manufacturers still saw the opportunity and wanted to get in. Online texts have also faced the problem of localization of content. In this regard, AI translation technology has been developed in the industry, and the head platform has been training overseas local authors for the past few years. For interactive novel games, the only response can be to establish a local creative team overseas.
But some teams have their own ideas.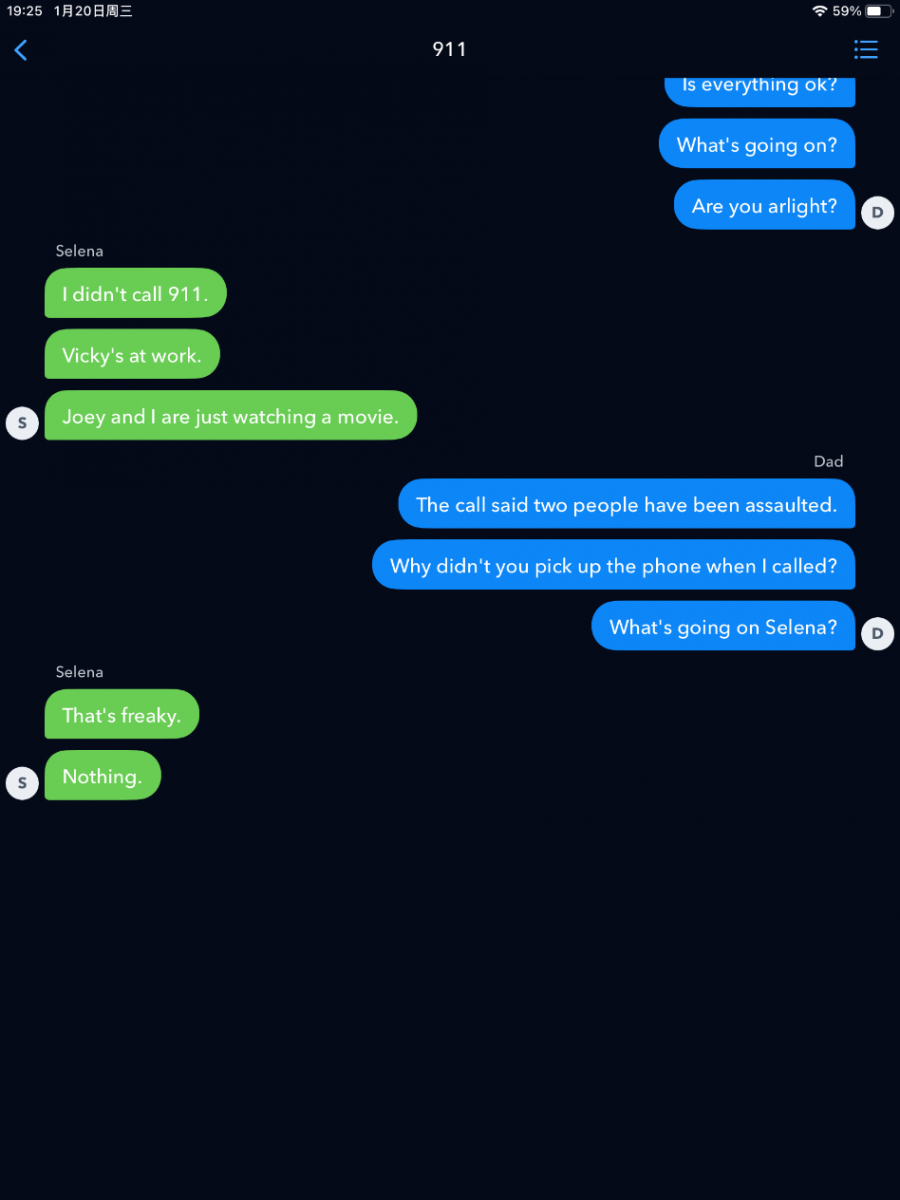 Interactive novels are not necessarily novels + games
According to the author's observation, one paragraph]Other new observations about interactive fiction
In addition, there are some new observations about the author of interactive novels.
First of all, in terms of the subject of the story, unlike American online readers who like science fiction stories like vampires and werewolves, readers of interactive novels tend to be more realistic stories with a more immersive experience. For example, the most popular tag word on Chapters is "contemporary" (contemporary), and 5 stories in the Top 15 have this tag. And some stories that cut into the lives of ordinary people to realize individualistic "hero dreams" are also very popular. Among the Top10 stories of Choices' popularity, there is a story called "America's Most Eligible", which tells the story of the protagonist participating in the talent show. The popularity of this type of story also reflects the importance of how to capture the user's psychology when creating content.
Secondly, some interactive novel products have also begun to find different audience groups and create vertical content. For example, Dream Zone, which will be launched in 2020, is a male-oriented interactive novel game based on love, which is different from most of the previous products that target female groups. Last month, the revenue of this product from Android + iOS was 300,000 U.S. dollars, which is not bad as a product that has just been launched for one year.
In addition, some products are doing a certain vertical content. For example, a reasoning and decryption interactive novel game called Sentence. The gameplay is that the player uses the text message and phone simulator set in the game to talk to the NPC and solve the case to find the murderer. Although the proportion of interactive puzzle-solving novels currently on the market is not high, it can be seen from the evaluation of Sentence by App Store users that users have a high acceptance of this kind of puzzle-solving gameplay with a strong sense of substitution. "Among Us! 》The recent popularity of such puzzle-solving and reasoning games in European and American countries has not only benefited some social products, but also this kind of "cross-border" products.
Information source: Sensor Tower
Many players say that Sentence has a strong sense of substitution
Conclusion
Interactive novel is a race track with a high threshold, but due to its potential for monetization, it still attracts a large number of manufacturers to enter the game. For new players on this track, developers can enter and build UGC communities in the form of lower-cost text interactions to encourage users to produce content. At the same time, the lack of US manufacturers in the design of payment points can also serve as Chinese manufacturers. Breakthrough. On this basis, we should also pay attention to some new changes on the interactive novel track. For example, the form of interaction has become more diversified, and the subjects of many manufacturers have begun to pay attention to the vertical population.


Author: pridecheung
Source: Beluga Whale Going to Sea
Address: https://mp.weixin.qq.com/s/E0HrN46JIYxurZ0ZHtOQ0Q
.