The concept of e-wallets is no stranger to people in modern society, as more and more types of e-wallets appear and ViettelPay is one of them. ViettelPay, developed by Viettel, offers users a lot of useful features for making payments and recharging with various content. And like other electronic wallets, ViettelPay brings convenience to users when you perform all transactions on your phone, saving you time compared to before. So how to register ViettelPay and how to use ViettelPay, read the following article of the Network Administration to have basic information about ViettelPay.
1. Functions of ViettelPay e-wallet
ViettelPay is a mobile online payment service of Viettel, so all payment services such as electricity, water, buying air tickets, buying online, buying phone cards can be done on this service. . Currently, ViettelPay has linked with 32 domestic banks such as MBBank, BIDV, ACB, Bac A Bank … ViettelPay application has some main features including:
Support for money transfer in 2-4 hours in 63 provinces.
Transfer money by phone number, account number, via ATM over 40 domestic banks.
Paying electricity, water and mobile phone bills.
Buy train tickets, airline tickets, hotel reservations, travel, game cards, app purchases, ..
Buy goods online, pay for finance, insurance, education.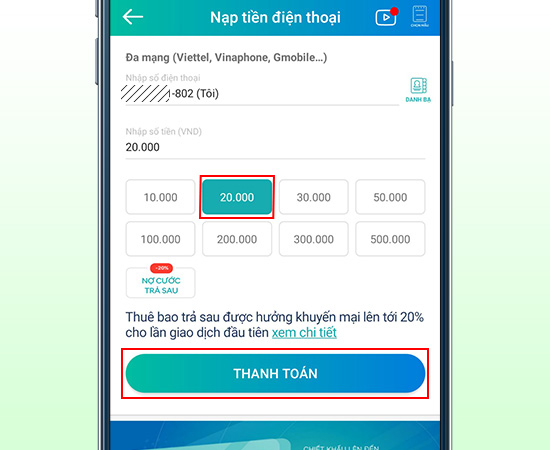 2. Instructions for using ViettelPay
To use ViettelPay, first of all we need to create a ViettelPay account. For details on how to register and use ViettelPay, please read the article How to use Viettel Pay on your phone. In addition, readers can find out more information through some articles using ViettelPay below.
Ways to top up on ViettelPay
How to upgrade ViettelPay package
How to login with fingerprint on ViettelPay
How to retrieve and change your ViettelPay account password
3. Transaction fees on ViettelPay
Transaction fee for cash withdrawal, deposit, and transfer on ViettelPay
| | |
| --- | --- |
| service name | Fees apply |
| Deposit cash | Free the first 2 GDs / month, from the 3rd transaction, there is a fee for cash deposit service. |
| Deposit money from domestic ATM cards | Free |
| Withdrawal | Free first 2 transactions / month, from 3rd transaction apply cash withdrawal service fee. |
| Transfer money between ViettelPay accounts | Free |
| Transfer money to accounts other than ViettelPay | Free |
Plans and transaction levels
Each ViettelPay account package is provided with different transaction limits. When you have just registered the default ViettelPay account, you will use Package 1 with the limit as below.
Package 1:
A basic service package for beginners who register on the phone and have not updated personal information (ID, address, …).
Basic utilities of the package: pay for service fee, buy scratch card, …. no money transfer. For more benefits, guests can upgrade to Package 3.
Minimum limit: VND 10,000 / transaction.
Maximum limit: 5,000,000 VND / transaction.
Maximum limit / day: 5,000,000 VND / day
Package 3:
This is a package for customers who have registered information at Viettel transaction points, allowing subscribers to pay service fees, buy scratch cards, transfer money, pay QR Code …
Minimum limit: VND 10,000 / transaction.
Maximum limit: VND 20,000,000 / transaction.
Maximum limit / day: VND 50,000,000 / day.
Pack 2 has now stopped serving. To switch from package 1 to package 3, you bring your ID card / passport / ID card to the nearest Viettel transaction center to upgrade the package completely free of charge.
See more:
What is AirPay? Which bank does AirPay link to?
What is MoMo wallet?
How to activate VinID wallet and recharge Vin Vin wallet
How to register for VTC Pay e-wallet
Hope this article was helpful to you!
.