By comparison, the average for the world is over 3%. Italy currently has more than 15,000 people infected, the death rate is 12 times higher than the world.

South Korea in the middle of February saw an outbreak of new strain of coronavirus (SARS-CoV-2), since it confirmed the "patient number 31" and sectarian link. Shincheonji (Tan Thien Dia) and more than 210,000 followers. The land of kimchi later became one of the world's most affected countries from the Covid-19 pandemic outside of mainland China.
Up to now, KCDC (Korean Centers for Disease Control and Prevention) confirmed that 7979 people were positive for Covid-19 in South Korea, and only 67 died – mostly elderly and Patients with a history of background disease. The number of new infections has also decreased day by day, such as March 13, the lowest in the past two weeks.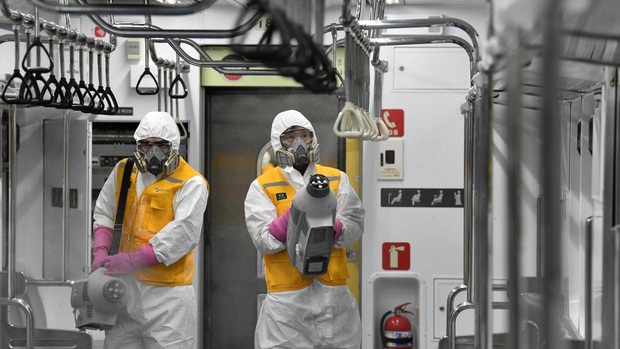 Image of disinfection on public transport in Seoul
The above figures also make Korea one of the countries with the lowest Covid-19 mortality rates among the countries with significant infectious countries. By comparison, Italy currently has more than 15,000 people infected, the death rate is 12 times higher than the world.
But what has Korea done to achieve this achievement?
How South Korea controls disease
Unlike China, South Korea has not sought to block the outbreak of cities. Instead, they adopt an open information model, which involves public participation, and promotes very large-scale testing.
Any confirmed confirmed virus infection will be contacted, screened for any contacts, and all are required to be tested. The journey of infected patients within 14 days – tracked through credit history, security cameras and mobile phones – is also posted on the government news website.
Whenever a new infection occurs, a message will be sent to anyone who lives and works in that area.
This method, on the one hand makes many people feel concerned about privacy, on the other hand motivates people to get tested. It is known that the cost of the Covid-19 test is about 160,000 won (more than 3 million VND), but for anyone suspected, related to the patient, or tested positive … will be fully covered.
South Korea is home to the world's fastest virus test – up to 10,000 cases a day. This has helped the country to identify infected people early, and control outbreaks quickly, avoiding the risk of spreading.
How do they test so many people?
If done as much as possible, South Korea will be able to do 15,000 tests per day, and by 11/3 last has handled 220,000 samples. In total, they have 500 centers designated to handle test samples, including 40 quick test stations for drivers, to minimize contact between patients and health workers.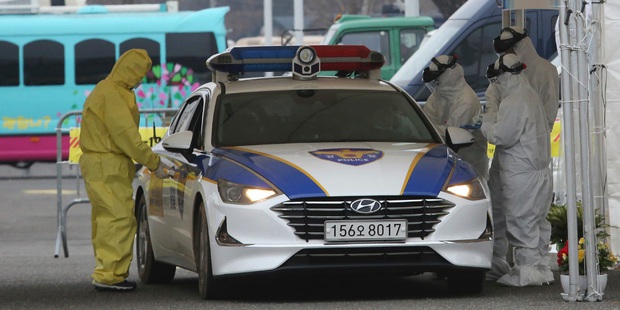 In fact, Korea achieved this achievement in part because of the experience: the country had a shortage of testing facilities when the MERS outbreak broke out in 2015. So this time, they Strategies may be available to respond when the Covid-19 epidemic breaks out.
A few weeks after the outbreak in China, a Covid-19 test kit was created by experts in Korea, giving results within 6 hours and quickly approved by KCDC. Lee Dae-hoon, the chief scientist behind the kit development team, said he had never seen KCDC approve so quickly.
How did the people react?
Like many other countries, the Korean government also recommends that people stay indoors, restrict movement, avoid gathering and minimize contact with others. It was part of a "social alienation" campaign, and this made the streets of South Korea unusually deserted. Shops, shops, restaurants … are all empty, even in the busiest places in Seoul.
Many events – from K-pop idol shows to sports matches – are canceled. Most people wear masks, following the government's instructions.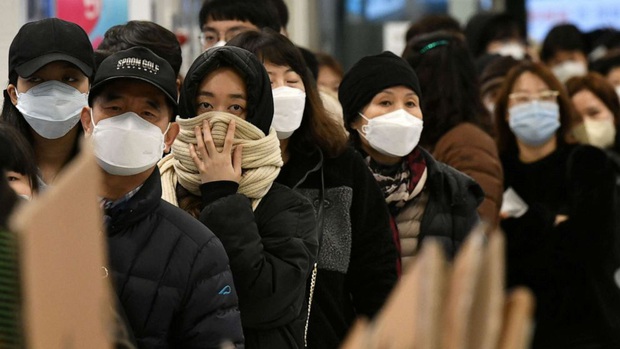 Reason for low mortality
Compared to many other countries, South Korea has an amazingly low death rate – only about 0.8% – while the global average is 3.4%.
Clearly, the cause lies in the effective prevention and stamping work. Early detection allows for early treatment, and universal testing will help find mild cases, or not even show symptoms. This will increase the total number of infections, but in return the death rate will always be low.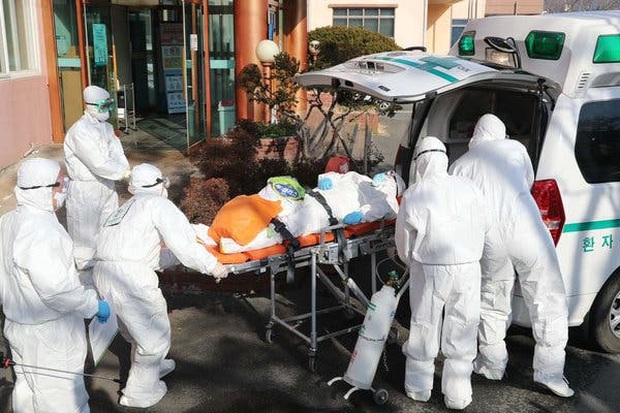 Moreover, it is important to know that most cases of viral infections in Korea are female, and half of them are under 40 years old. In fact, 60% of the cases are still related to the New Heavenly Sect in Daegu City, and the majority of the sectarian followers are women in their 20s and 30s.
Meanwhile, global data indicate that the group of people most at risk of death are the elderly, and men are more likely to die.
Is Korea the perfect example for countries to learn from?
Japan, where more than 600 people are infected and 15 deaths (not including the Diamond Princess yacht), are not widely available for testing. According to Masahiro Kami – director of the Tokyo Institute of Medical Management, this is a Japanese element that can be learned.
"Testing is the most important step in controlling viruses," – Kami said. "This is a good model for all other countries. "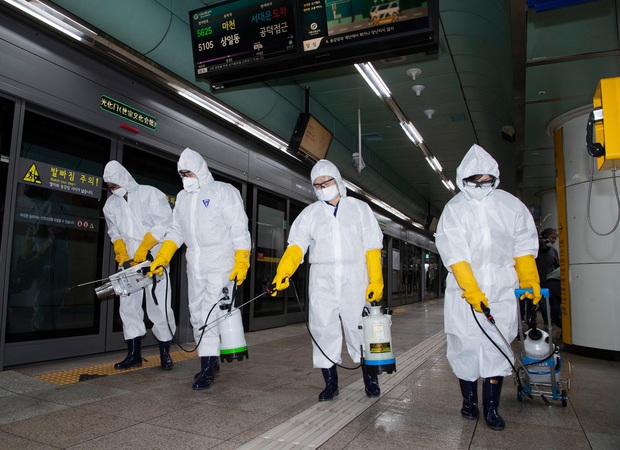 "Korea has taken drastic and fast action," – Professor Marylouise McLaws from the University of New South Wales (Australia) commented, especially after comparing with the situation in Italy. McLaws said the situation in Italy could have been different, if similar measures had been applied earlier.
"It is really difficult for the government to take drastic action. Therefore, they often act too late."
Source: AFP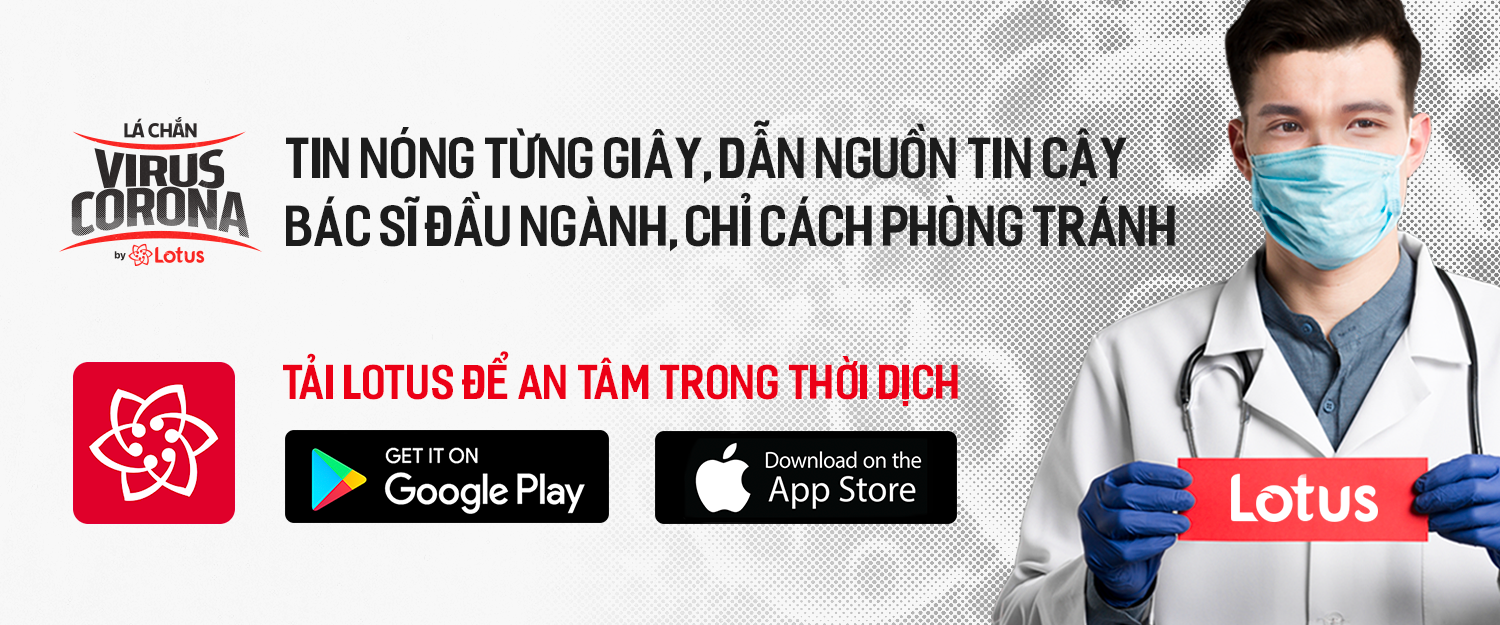 .