Did you notice that there is an item called the Minibar in the hotel room information? Have you ever wondered what is Minibar? And why is furniture in a hotel minibar fridge more expensive than outside? The answer for you will be in this article.
content
What is the Minibar?
Why is furniture in a hotel minibar fridge so expensive?
How to choose a mini hotel fridge
What is the Minibar?
Minibar, also known as hotel mini fridge, is a device for storing and cooling food and drinks, equipped in the hotel room. Minibar has the use of a small size refrigerator, energy saving and exquisite design, beautiful help the hotel room become luxurious.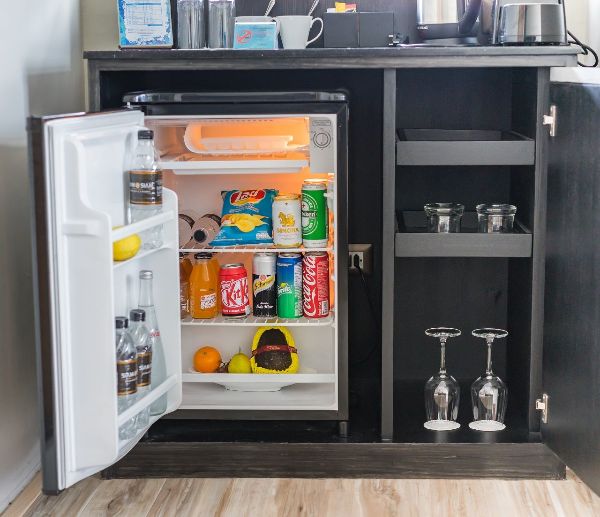 Currently, most of the luxury or budget hotels also have mini hotel refrigerators in each room to bring comfort to customers. The size of a mini-hotel fridge is usually quite small, is a single-wing fridge with a not very large capacity, usually under 90 liters, only to store a few bottles of water, beer cans, a small snack like chocolate, snack, candy … Mini bar was first used in 1963 at Madiscon Hotel (Washington, USA). This service has only really become popular since 1974 when the Hilton Hong Kong hotel started to provide wine for guests. The prices of mini bar items vary by hotel but are generally quite high compared to buying from outside. The reason why? Read on to find out the answer.
Why is furniture in a hotel minibar fridge so expensive?
As revealed by Gail Hughes, a travel research expert, food and drinks in hotel mini bars are often expensive for convenience. If in the middle of the night you or your child are suddenly hungry but you don't want to have to run out, go for a few kilometers just to find snacks, the hotel mini fridge is a good solution to solve the problem. this. Just open the mini bar and everything is ready, your job is just enjoying them only.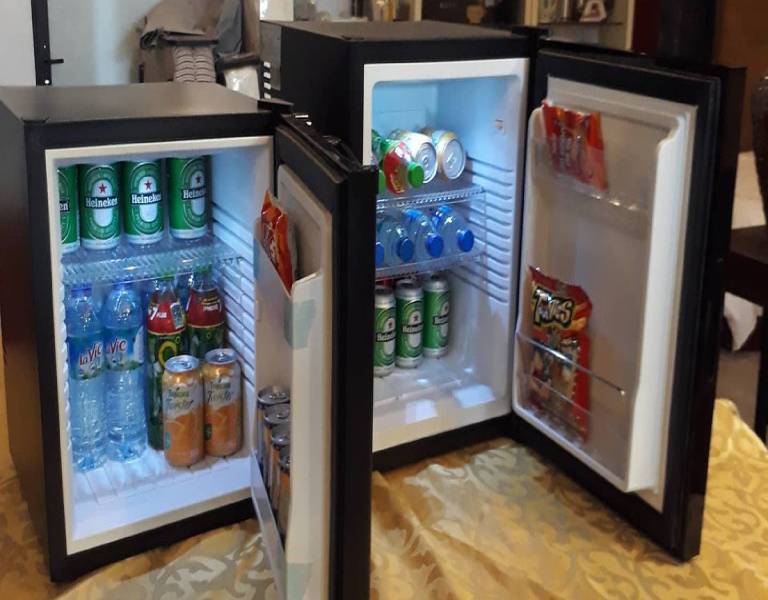 However, to experience this convenience, you have to pay a price much higher than the real value of the item. Because hotels want to encourage guests to use the services at restaurants and bars in the hotel, items in the mini bar are often expensive. The same price, but guests can enjoy a food, drinks in the service area of ​​the hotel with better quality. When you come to these service areas, you'll need to spend more and this will help the hotel increase sales.
However, because products in hotel refrigerators are often expensive and not plentiful, many room tenants do not use this service. Even more sorrowful, many visitors have secretly swapped things in the mini bar. They take away the good and put in the inferior, cheaper ones. Many people even stole containers in that small fridge, and definitely refused to pay. Besides, many items are not used by travelers, when the hotel expires, they must leave. And this also makes the hotel lose a large amount of money. Therefore, at present, some hotels have decided to include the price of items in the minibar in the room or only serve spring water. So now hotels should choose the type of mini bar fridge how to save the most cost?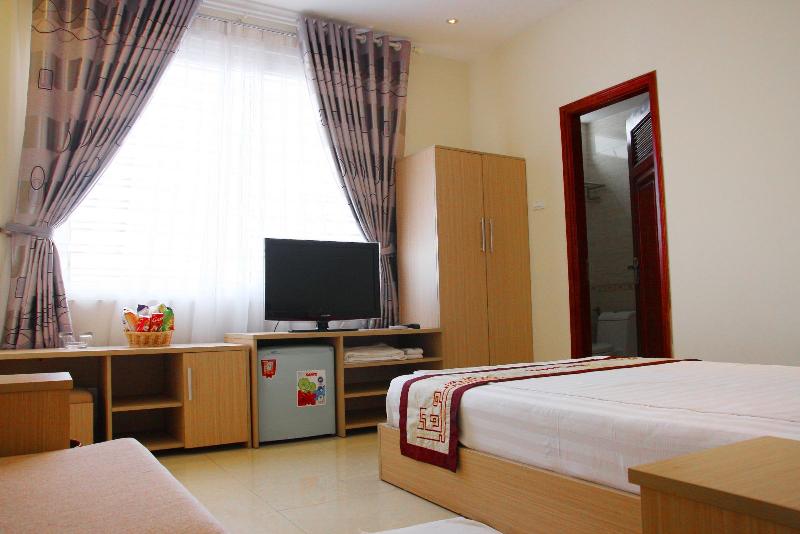 How to choose a mini hotel fridge
There are many criteria set out for choosing to buy a hotel mini bar, in order to ensure the quality and shelf life of the products but most basic must still meet the following criteria:
Suitable for the needs of the hotel: If the customer is a business, the hotel should choose the large mini bar types. Conversely, if you are a single customer, then a medium-sized mini bar is a suitable choice for hotels

Stability and long-term durability: Customers come to the hotel are often for rest, so the quality mini bars of reputable brands often make less noise, do not affect sleep. to sleep.

There are some basic functions such as: Automatic cooling, power saving …

Is the product of a reputable brand, clear about the origin: Currently on the market there are many products of mini hotel refrigerators with different prices. However, to save the most you should choose to buy hotel refrigerators such as Midea, AQUA, Electrolux …

Low cost, mini hotel fridge size is just enough: The size of the mini fridge in the hotel should be selected according to the size of the room. For small hotel rooms under 40m2, the size of a mini hotel fridge is about 60-80cm, about 80L capacity. For larger rooms, we can consider mini-fridge with 2 wings, capacity of less than 150L is quite suitable.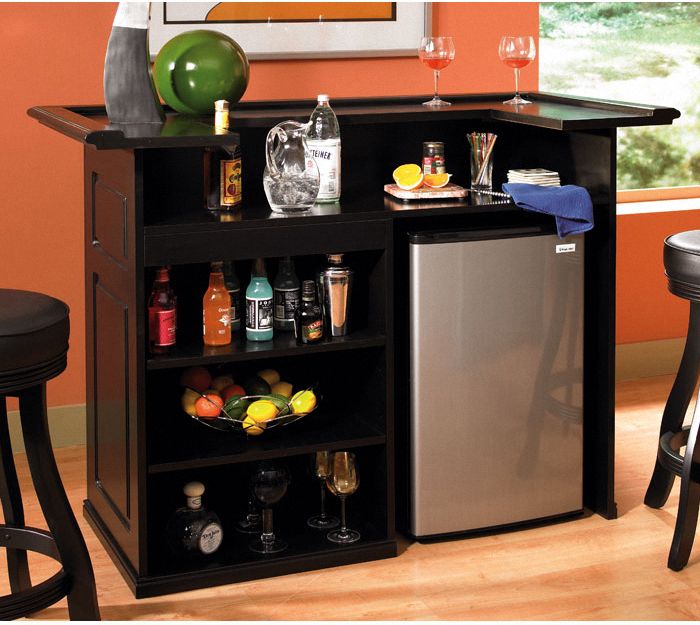 Hotel mini fridge is a very useful product that hotels, motels should equip to provide the best experience for customers. Hopefully, this article has answered your questions about what a mini bar is, why your mini-bar is more expensive than outside.
. (tagsToTranslate) hotel mini fridge (t) hotel fridge (t) mini bar (t) what is mini bar (t) what is mini (t) size mini hotel fridge