On the first day of this year's Game Developers Conference, Google introduced a number of Android 12-specific features to improve the gaming experience, including the Game dashboard and the ability to play games. much faster access to games.
Game Dashboard on Android 12 is an "overlay" that provides "quick access to key widgets during gameplay". Through what is shown in Beta, it is similar to Android 11's Power menu with a row of buttons at the top to take screenshots, start screen recording, view FPS and enable do not disturb mode (DND). ). In addition, you can also choose which tools you want to appear in the config section at the edge of the screen.
Hidden tiles include an entry to stream to YouTube, view leaderboards, and set optimizations for supported games.
Powered by the Game Mode API, players can optimize to favor longer battery life ("Battery Saver") or highest frame rates ("Performance"). However, this feature requires additional developers and Samsung has been announced as the first OEM partner to join using this API.
Game Dashboard is expected to be available on Android 12 devices later this year.
Another Android 12 feature that has just been introduced is the "Play As You Download" feature (Play as You Download). Like before, you access the list of games you want to install from the Play Store. Knot Setting there is a flash icon to signal how you can start playing while the rest of the game content is downloading in the background.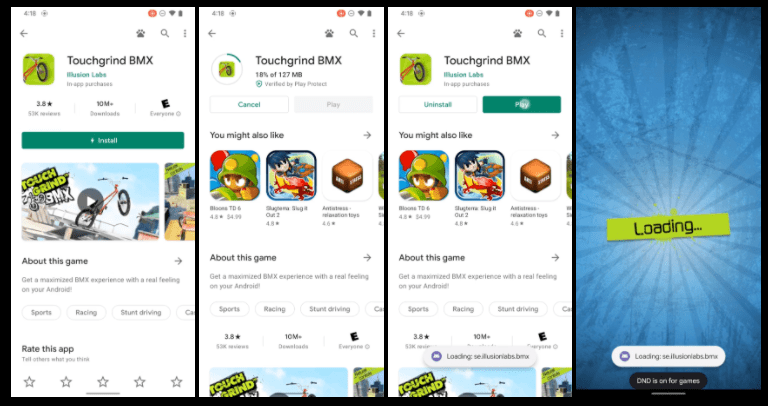 The company today also announced an Android Game Development Kit with tools and libraries to "develop, optimize, and deliver high-quality Android games."
Elsewhere, Google is providing a tool Reach and devices New allows developers to see and predict what hardware players are using with a primary focus on chipset, memory, OS version, and geography.
Finally, there's a new Play Integrity API to combat fraud, unauthorized early access, and other abuses. It is intended to help developers "determine whether you are interacting with a genuine game installed by Google Play, on a genuine Android device."


An Nhiên