One of the hot topics recently is the Honda N-VAN. N-VAN is a light commercial vehicle developed based on the popular "N-BOX" in Honda. N-VAN has been popular with N-BOX since it was released in July 2018.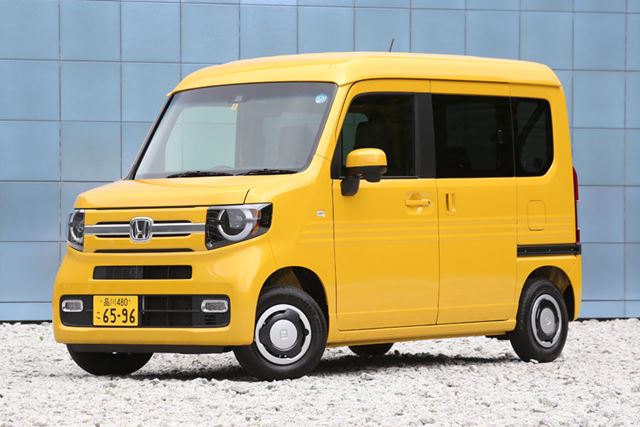 Honda's light commercial vehicle "N-VAN" released on July 13, 2018. The base vehicle is an N-BOX.
However, some people may have wondered, "What is a light commercial vehicle?" "Can a light commercial vehicle be bought by ordinary people?" In this article, I will explain about light commercial vehicles and compare the features and taxes of N-VAN and N-BOX.
Type of mini car
First, there are several types of mini vehicles, and they are mainly classified into three categories: "mini passenger vehicles", "light freight vehicles", and "light special purpose vehicles". A mini passenger car is a commonly known mini car such as an N-BOX. Light trucks are so-called "light commercial vehicles", and N-VAN falls under this category.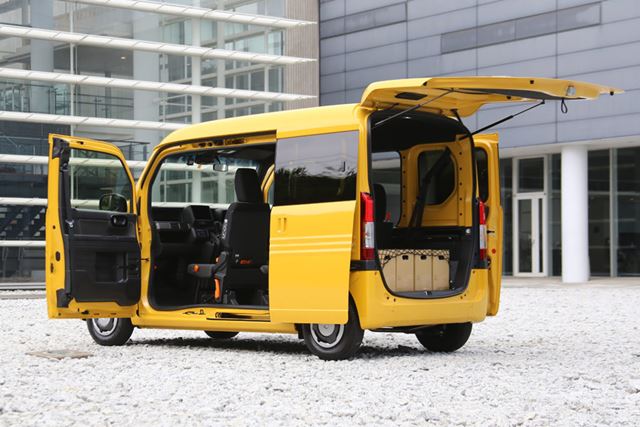 In light commercial vehicles, various standards are set as vehicles for carrying luggage
There are several regulations for light trucks. For example, seats other than the driver's seat can be folded up or removed. Also, the area for carrying luggage should be larger than the area where people sit. In addition, it is specified in detail that the floor area that can load luggage with the seats other than the driver's seat folded down is more than 0.6 square meters. As will be described in detail later, the provisions of this mini truck are both advantages and disadvantages for individual purchase. Light special-purpose vehicles are light vehicles with special uses such as fire engines.
Light commercial vehicles can be purchased at dealers
Light commercial vehicles can be purchased and negotiated with individual dealers just like regular mini vehicles. In addition, new vehicles like the N-VAN often have test rides, so you can check the actual ride and interior.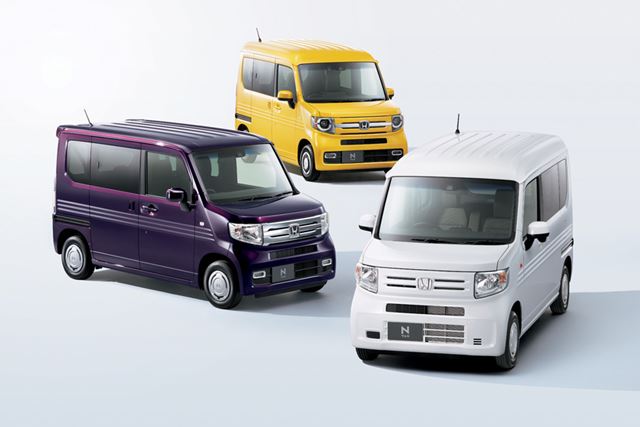 The Honda "N-VAN" has a grade "+ STYLE" for use in hobbies, in addition to a grade for use as a commercial vehicle at work.
Furthermore, the N-VAN has a variety of grade configurations despite being a light commercial vehicle. In addition to the "G" and "L" grades that pursue the functions of a light commercial vehicle, the N-VAN is available in a grade called "+ STYLE" that has a high-quality interior and exterior.
+ STYLE has a stylish low-roof type and a turbo model line-up, which makes it easy to use for personal leisure.
Benefits of N-VAN, a light commercial vehicle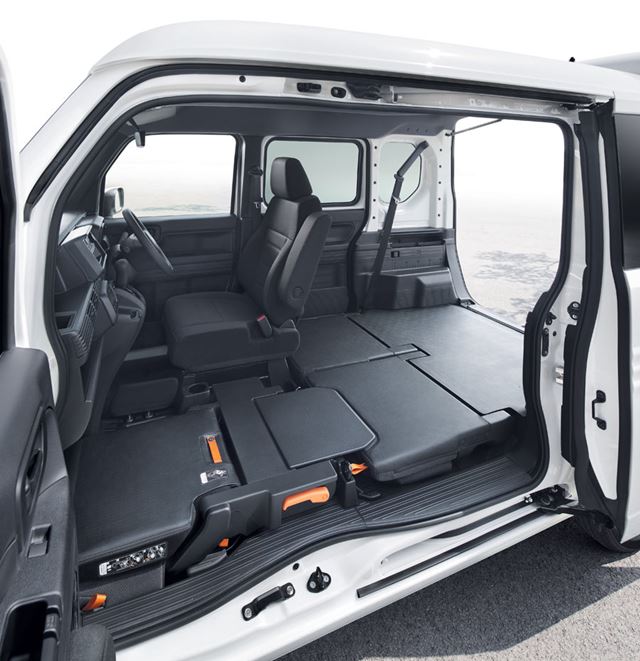 The Honda N-VAN can be used as a flat luggage compartment by folding the passenger and rear seats
The N-VAN is ingenious only in a light commercial vehicle. Since the passenger seat is made smaller in addition to the rear seat, the passenger seat can be used as a large luggage compartment.
Also, the left side of the N-VAN is pillarless (the door has a built-in pillar), like the Daihatsu "Tant", so that the sliding door opens widely. The opening width of the sliding door of N-VAN is 1,580mm, which is larger than 1,490mm of Tanto. Furthermore, if the front passenger door and the slide door are opened by folding the front passenger seat, large luggage can be loaded and unloaded from the front passenger seat by the benefit of the pillarless.
If N-VAN is used for leisure purposes, it would be best to take advantage of the vast luggage space and use it for hobbies, such as loading motorcycles, bicycles, fishing equipment, and staying in the car.
[参考記事] Even though it is a light van, both running comfort and sleeping comfort are good! Honda "N-VAN" in-car report
Restrictions and disadvantages as a light commercial vehicle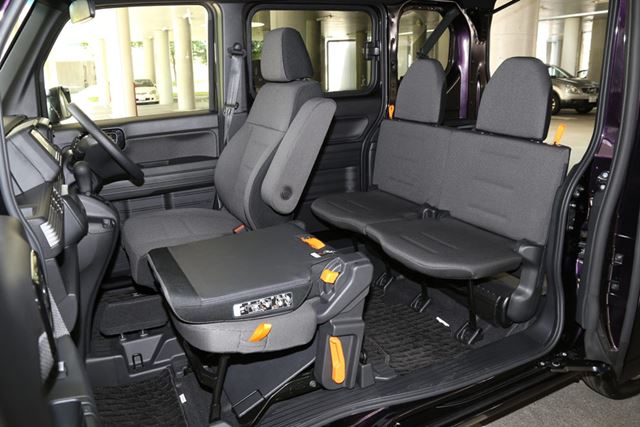 The rear seats of the Honda "N-VAN" are narrower than the N-BOX, and the seating comfort is poor.
The disadvantage is that the rear seats of light commercial vehicles are narrower than ordinary light passenger vehicles. As mentioned earlier, there are regulations that require light commercial vehicles to have a larger luggage space than the floor space in the rear seats.
This difference is clear when comparing the rear seats of the N-BOX and N-VAN. The rear seats of the N-BOX are large and the seats are thick and comfortable to sit on, but the N-VAN has a narrow foot space and the seats are thin because they can be folded, and the backrest is upright. The rear seats of the N-VAN are close to those of a bus auxiliary seat, and you will not be comfortable.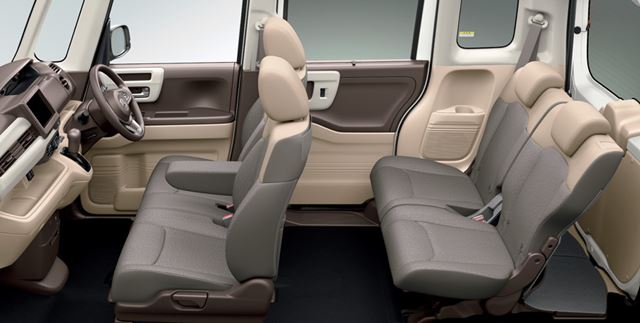 The rear seats of the Honda "N-BOX" are large and the sitting comfort is very comfortable
In the N-BOX, if you sit in the backseat and slide the slide to the rear, there is plenty of room in the backseat and you can stretch your legs slowly. However, in the N-VAN, when sitting in the rear seat, the knee touches the backrest of the front seat. Thus, the habitability is completely different between N-BOX and N-VAN. In addition, the front passenger seat is also foldable in the N-VAN, so the passenger seat is also hard to sit and the hold is not very good. It is symmetrical to the N-BOX where the passenger seat is comfortable. Therefore, the only seat that can be comfortably seated in the N-VAN is the driver's seat.
Light commercial vehicles whose main purpose is to carry luggage for work are often driven by themselves. Therefore, the part other than the driver's seat functions as an auxiliary seat. For example, it would be difficult to use it in a role like a family car, such as four people riding a mini commercial vehicle.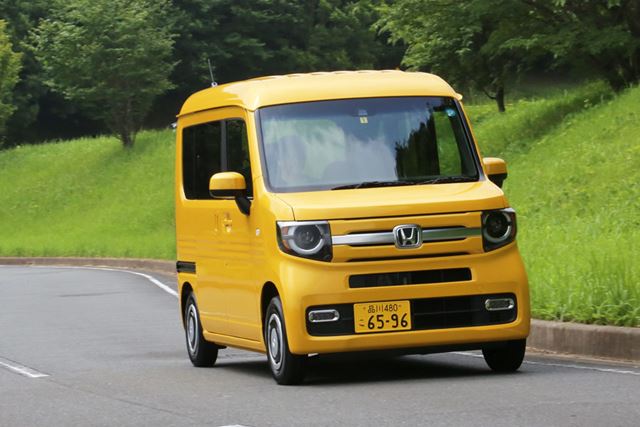 The Honda "N-BOX" commercial vehicle is premised on loading luggage, so the undercarriage is set stiffer.
In addition, light commercial vehicles such as N-VAN have stiffer settings around the suspension so that heavy luggage can be loaded. The N-VAN has a high specified tire pressure of 280 kPa for the front wheels and 350 kPa for the rear wheels.
Tax differences
Light commercial vehicles such as N-VAN have lower taxes than light passenger vehicles. For example, when purchasing "+ STYLE FUN TURBO HONDA SENSING" (¥ 1,668,600), the "car acquisition tax" and "vehicle weight tax" will be reduced by 80% due to the reduction of eco-cars and the car weight tax. But it has reached a tax cut of 75%, and the total payment is 6,700 yen. On the other hand, the N-BOX "GL Turbo Honda SENSING" (1,695,600 yen) has a 20% tax reduction on the eco-car tax and a 25% tax reduction on the car weight tax, so the total amount is 28,200 yen. The difference is over 20,000 yen. One of the advantages of a light commercial vehicle is that the tax on car acquisition and the weight tax on the car are considerably lower because the tax treatment of eco-cars is lower than that of mini-cars.
-Comparison between vehicle acquisition tax and vehicle weight tax-
N-VAN: 6,700 yen
N-BOX: 28,200 yen
Light vehicle tax (for private use) paid after purchase is as low as 5,000 yen for N-VAN and other light commercial vehicles, compared to 10,800 yen per year for light passenger vehicles such as N-BOX. Light commercial vehicles are cheaper both at the time of purchase and after purchase, because they are basically intended for use at work.
-Comparison of light vehicle tax-
N-VAN: 5,000 yen
N-BOX: 10,800 yen
Inspection differences
Light commercial vehicles have different inspection periods. The first inspection of a N-BOX mini passenger car after purchasing a new car is three years later, while the N-VAN of a mini commercial vehicle is two years later. After this, it will be two years for both mini passenger cars and mini commercial vehicles. Light commercial vehicles that require only two years have a slightly lower threshold because light commercial vehicles are inspected every year.
The N-VAN is based on the N-BOX and has a similar appearance, but as mentioned, the ride comfort, seating comfort, and equipment are quite different. The N-BOX emphasizes the comfort of four passengers, but the N-VAN is a light commercial vehicle, so the function of loading luggage is given priority.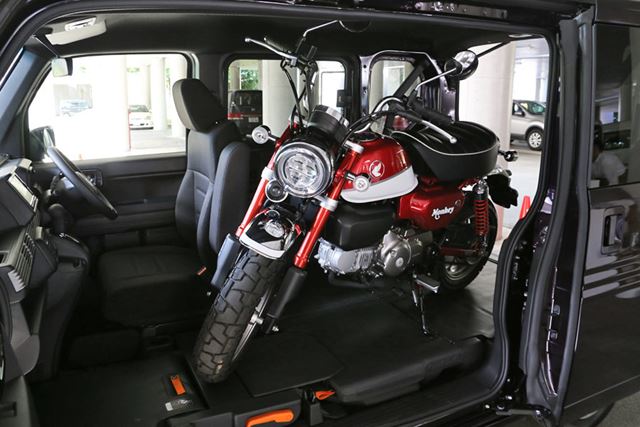 If you use the large luggage compartment of Honda "N-VAN", you can also load motorcycles etc.
N-VAN is suitable for use by one person. It is premised that you can use the flat cargo space and the wide opening on the left. It is reasonable for individual users to consider N-BOX first and then select N-VAN if they need more flat luggage. N-VAN is just a business tool, but it should be easy to use as a hobby space if it suits your needs.
N-VAN has a lot of optional items for hobbies. For example, if you look only at the luggage mat in the luggage compartment, there are a variety of types available, from thin ones to waterproof, carpet and woodgrain.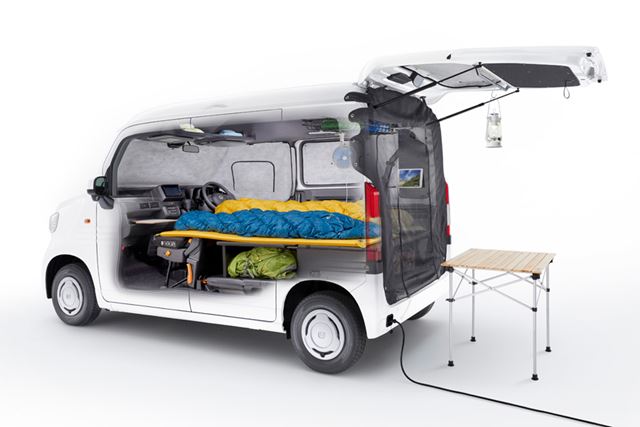 The Honda "N-VAN" has a large number of items that are supposed to be used scenes such as staying in a car
If you're going to use it in your car, items like an external power input kit that allows you to use appliances in your car, a privacy shade that covers the windows, and a tailgate mesh that keeps insects out of the door even if you leave the tailgate open are useful. For fishing use, fixed crossbars for placing rods on the ceiling, waterproof seat covers and all-season mats that can be used as they are when wet are also active.
Please consider carefully whether you can use N-VAN as a hobby, the advantages and disadvantages described above, and attractive optional items, in comparison with N-BOX.
.