While waiting for the release of Halo Infinite this year, one fan imagined what the famous shooter would look like if it were developed by Nintendo for the Switch. This Nintendo version Halo Infinite looks like a cross between Zelda and Metroid.
Halo Infinite is the long-awaited next installment in the popular FPS franchise. Its developer 343 Industries has announced that it will be released in fall 2021 on Xbox and PC, but we don't have a more precise date yet. Waiting the release of Halo Infinite, the players are patient as best they can.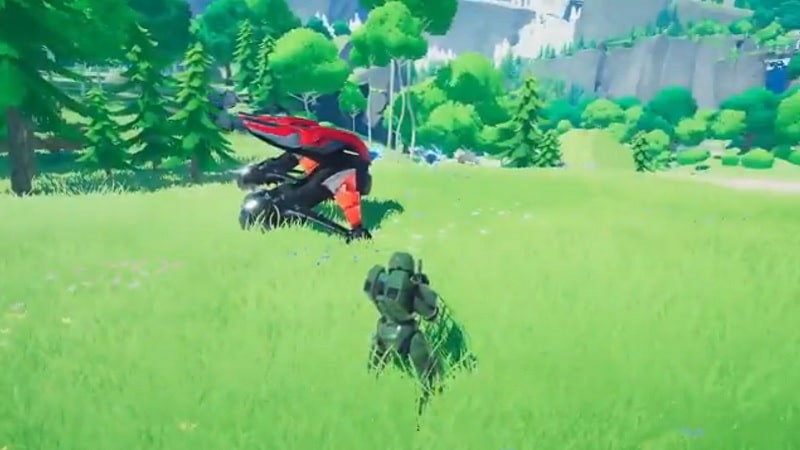 One fan in particular had an original idea to say the least. He wondered what Halo Infinite would look like if he was developed by Nintendo for the Switch console. This fan art is reminiscent of that of DOOM for which developers had recreated the game on the Pico-8 virtual machine as if it had been released in the 1980s and not in 1993.
This original Halo Infinite fan art is of interest to gamers
Internet user "@TheChunkierBean" shared his creation on Twitter. He shared a video with the description: " if Halo Infinite was made by Nintendo ". The video is just under a minute long, but it shows Master Chief evolving in a world that seems straight out of The Legend of Zelda : Breath of the Wild. There is also a ground weapon (probably an M41 SPNKR rocket launcher) and vehicles parked nearby.
Of course, this creation made by an enthusiast is far from resembling the next Halo and its ultra-realistic next-gen graphics. Nevertheless, many internet users seem to be very interested in this concept in the comments of the tweet. Someone for example said: "Is this a real game? I would like to try it, I will not lie ».
Moreover, a user asked TheChunkierBean how he made this Nintendo version Halo game. He replied that he created the project with Unity using Halo Wars 2 assets. Finally, players are even more eager to experience Halo Infinite. Moreover, the developers explained a few months ago that they had to destroy a piano with golf clubs to record the sounds of the game. Halo Infinite will be released this fall on Xbox Series X/S, Xbox One et PC.
Source : Screen Rant


Auriane Polge