Have you ever wondered what if the computer did not have anti-virus software installed? Are viruses and malware designed to target business users instead of individual users?
Related posts
How to remove Avast Free Antivirus from your computer
How to disable Avast in a certain time period
Avast Free Antivirus 2017 review: Faster and more interesting features
(Giveaway) One-year license Avast Pro Antivirus 2015, professional antivirus from June 16 to June 19
CCleaner adds Avast Free Antivirus installation option to remove ads
Computers without anti-virus software mean creating opportunities for viruses and malware to access and carry out unwanted attacks.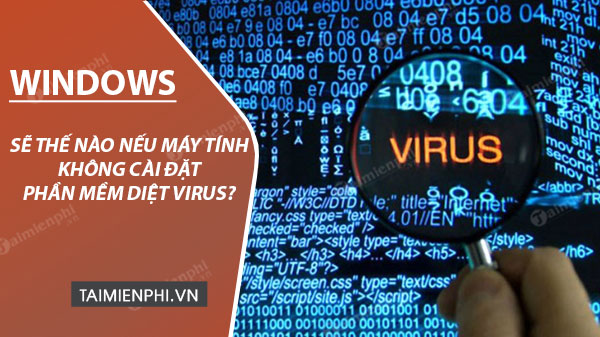 What happens to the computer if the anti-virus software is not installed?
What is Virus?
Viruses are an undesirable type of software program capable of self-replicating and infecting objects, illegally accessing user systems without their knowledge.
Once a virus is present on the system, it can slow down the computer, corrupt or delete files, format the hard drive, cause a variety of problems on users' devices, …
The truth is anti-virus software slows down your computer
Software and antivirus programs will work in many different ways to protect users' computers from viruses as well as malware and threats. Basically, the software scans files to make sure there are no viruses that "disguise" and "hide" under these files and on the entire system. The scan is performed in real time, and it may take a while, depending on file size and computer configuration.
Although the software runs in the backdround, it can have little impact on system performance, but not much.
There are many other causes of your computer to boot up and slow down over time. Refer here to learn more about the causes and how to fix the slow computer.
See more: How to fix slow computer
What if the computer does not have anti-virus software installed?
A computer without anti-virus software is like "a house without a door" where a thief can easily break in and steal your property. Likewise, an unprotected computer means that viruses and malware can easily gain unauthorized access and attack attacks.
Virus and malware attacks often cause a lot of damage, most notably forcing users to pay money to redeem data or regain access to a computer, or to buy a new computer, …
Obviously, if your computer is not equipped with a mechanism to protect the system, it is "paving the way" for these malware to penetrate.
How does anti-virus software protect the system?
Antivirus software is designed to scan, detect and remove the presence of viruses on the computer system.
1. Protect the user's computer from viruses
The main function of this software is to detect and remove viruses that cause harm to the system. Avast and Norton are two of the most popular antivirus software available on the market today.
2. Block ads and spam
Ads appear and spam emails are sent continuously is one of the signs that your device is infected. Software like Bullguard Internet Security is capable of blocking direct access to ads and websites containing malware on the computer.
3. Prevent cyber criminals from stealing data
A familiar way cybercriminals access victim computers: first send out an email containing a malicious link and a virus, trick users into clicking (or download an installation) and start spreading malicious code. Once the system is accessed, cybercriminals can delete, destroy, or even steal the victim's data and demand ransom.
Anti-malware software like Malwarebytes performs regular scans to detect programs and "silhouettes" of cybercriminals on the computer network.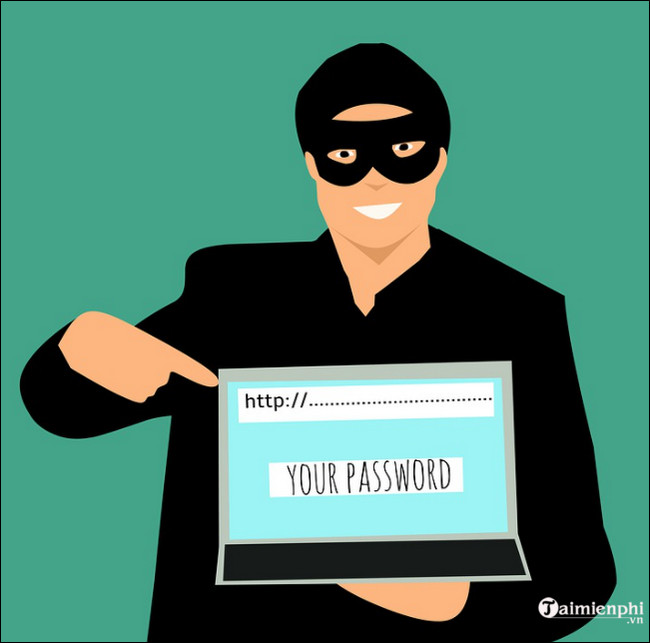 4. Speed ​​up your computer
One of the main reasons why your PC works slowly, often freezes, hangs, … may be due to a virus. By downloading anti-virus software and installing it to prevent possible attacks.
In particular, some programs also have built-in options that allow users to delete files from unknown sources, free up hard drive space and speed up your PC to operate faster.
5. Protect the firewall from spyware
The firewall (Firewall) monitors traffic to and from the network. When combined with anti-virus software, the firewall will increase the monitoring and scrutiny of files or part of data that users send or transfer from their computer via Internet to another network.
Similarly, files and data that you receive from outside networks are more likely to include malicious links. Once you click on the link to open it, it means that you are creating opportunities for bad guys to carry out phishing attacks and steal your data and personal information.
Software like Avast comes equipped with 2-way phishing protection that blocks and deletes any email or attachment that could harm the user's computer in any way.
6. Restricting access to some websites
Most antivirus programs have features that limit web access. This feature is designed to prevent users from visiting certain websites of unknown origin and those that contain malware.
https://thuthuat.taimienphi.vn/se-the-nao-neu-may-tinh-khong-cai-dat-phan-mem-diet-virus-60768n.aspx
At this point, you have somewhat envisioned what would be like if the computer did not install anti-virus software? What antivirus software are you installing and using? Don't forget to share your opinion with ElectrodealPro.
See more: Top 10 best free antivirus software 2020
.