WD Gaming Drive Accelerated, external SSDs produced separately by Western Digital for Xbox One will speed up game loading time by up to 50%.
ComputerBase has announced that Western Digital is currently selling an external SSD that is compatible with Xbox One S and Xbox One X with the name WD Gaming Drive Accelerated with two capacities of 500GB and 1TB.
Although Microsoft offers many types of Xbox One with up to 1TB of hard drive capacity, there are many who have higher demands to store their game games. The 1TB version is said to be able to hold up to 25 games based on the average size of Xbox games.
Western Digital also shows its read / write speed WD Gaming Drive Accelerated will be up to 400 MB / s and connected by USB 3.0 port. Along with some internal testing, this product will be able to accelerate up to 50% of data download time.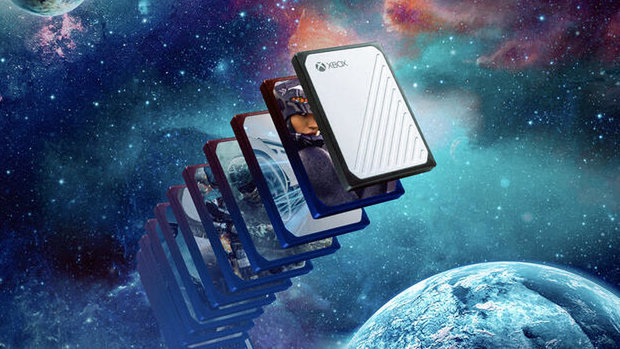 This accessory will have a volume of 0.24 pounds (about 0.11kg) and measures 5 x 4 x 1.3 inches (equivalent to 12.7cm in length, 10.16cm in width and 3.3cm in height).
In addition, this external SSD will be rubber-coated outside with three-year warranty, making this portable hard drive appealing to those looking for compact yet still providing high performance and capacity. .
Both versions of 500GB and 1TB of WD Gaming Drive Accelerated for Xbox One currently on sale at WD's online sales site. ComputerBase said that both prices are $ 120 and $ 220 respectively in the US market. Currently, Western Digital has not announced this product for other markets.
(Visited 1 times)


Killou