The last time we told you about Wayô Records, it was as part of their OST project for the very famous ActRaiser, but even if the team behind this studio is more used to offering you projects designed and produced "in-house", like the excellent album Twelve Doors – Tribute To Noriyuki Iwadare, they sometimes add new entries to their catalog as is the case today. By going to the Wayô Records website, you can now find a collection listing the works of Studio Ghibli in collaboration with Joe Hisaishi.
Understand by this that Joe Hisaishi not having composed the soundtrack of all the films released from Studio Ghibli, but mainly those made by Hayao Miyazaki, you will not find in this collection all the soundtracks of the films of this studio. This allows all the same to find in vinyl format no less than 11 OST, including the 10 emblematic films of the master. Miyazaki. Vinyl is not given in terms of budget, and in this case import products, it is therefore quite logical to find higher prices on average.
However if you are used to having recourse to the importation by yourself, if we take into account the possible customs costs as well as the application of VAT upon arrival in France, we ultimately remain on a completely correct final price, without having to send our package across the planet.
In recent years, vinyl has clearly been in the process of reclaiming a small place in the music market, in particular thanks to enthusiasts and other collectors, anxious to want to give back a central place to these simple rituals of listening and listening. appreciation of music. In addition, in the case of this new collection, if you already had the OST in CD format, you will surely notice that some illustrations here are different for vinyls, in particular that of Spirited Away, which might make you want to read it. choose one over another.
This is therefore a great opportunity to rediscover these magnificent works, in a sound quality that is as accurate as it is warm. But beware, hurry, there may not be something for everyone.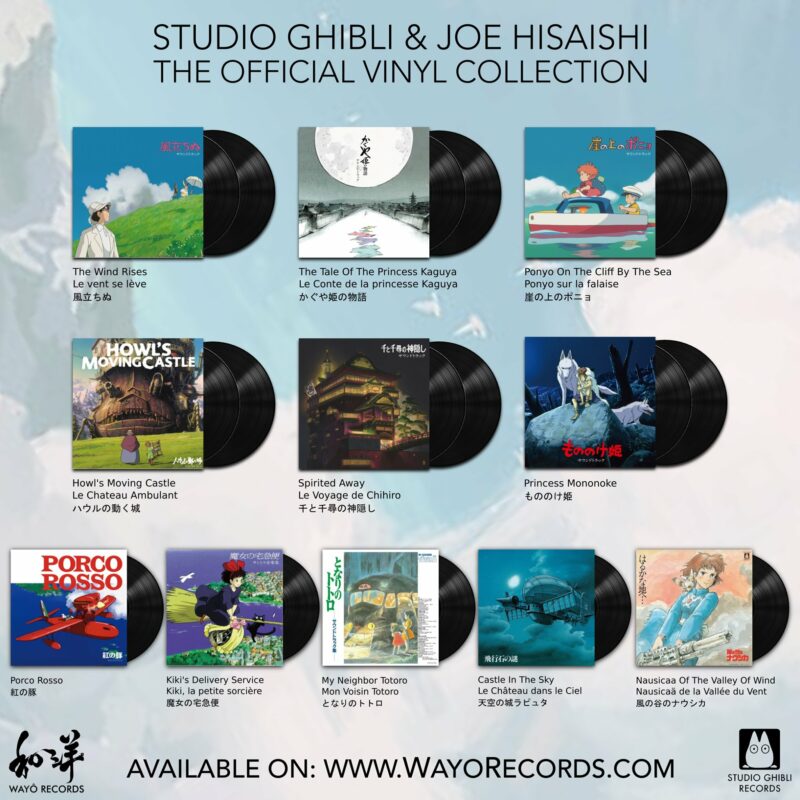 Danceteria