I believe everyone was swiped by a small round face with a red nose on June 1.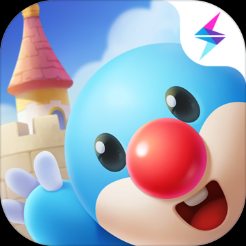 This mobile game developed by Thunder and Taomi independently developed a simulation and management mobile game-"Moore Manor", on the first day of its launch, has been advancing all the way, firmly occupying the TOP2 best-selling game list, second only to the national mobile game "Glory of the King" , So many people in the industry call "dark horse".
Data comes from Qimai data
"Moore Manor" itself is an IP with a long history. In 2008, Taomi Interactive first released "Moore Manor" as a community development web game, where players can freely dress up rooms, play mini games, and socialize. Although it is a game for children, it is because of its freedom and fun. Sex has precipitated many small players. At the end of 2009, Taomi Interactive announced that the number of registered accounts exceeded 50 million.
"Moore Manor" page tour screen
It can be seen from the excellent transcripts that the historical user level of "Moore Manor" is very large. It can be said that it is the childhood of many post-95s and post-00s players. Now, this group of people has grown up and has enough spending power. .
The foundation of the explosive model is there, but other elements are still lacking. After all, how to wake up this group of users and make them willing to return to the mobile game is not a simple question that is taken for granted.
The ingenuity of this "Moore Manor" announcement lies in this. It does not place a large number of effect ads during the warm-up period of conventional IP games to obtain mass traffic, thereby increasing the number of reservations in the initial release period, but operates through the community. Touch the user's perception of the old IP with the topic of feelings, step by step to render the nostalgic mood, and make the players actively return in a group. We divide it into four stages, peel off the cocoons layer by layer, and analyze it step by step.
01. IP inception: "feelings" are aroused, and the topic continues to stir up IP
Nostalgic IP has never lacked user discussion, but how to continue the topic is a technical job. During the preparations for the launch of "Moore Manor", Lei Ting has continuously launched various reminiscence topics on Weibo starting from August 2020, periodically stimulating user attention, maintaining user expectations, and making IP possess topical value. Twelfth Anniversary Celebration #, # Moor Farm Back to #, # Moor Farm Reminiscence Contest#, # Moor Farm Cuteness Evaluation#, etc., all topics have exceeded 10 million readings.
Many players began to take the initiative to discuss the story of childhood and Moore Manor, and their feelings were so full that they began to pay attention to the game's online time and initiate an appointment.


Weibo Fan Comments
During this period, "Moore Manor" also created a series of programs such as "What is Moore Manor" and "Manor Information Station", allowing users to recall the IP plot and settings while learning about the system and gameplay of the new mobile game, enhancing the exposure of the game degree.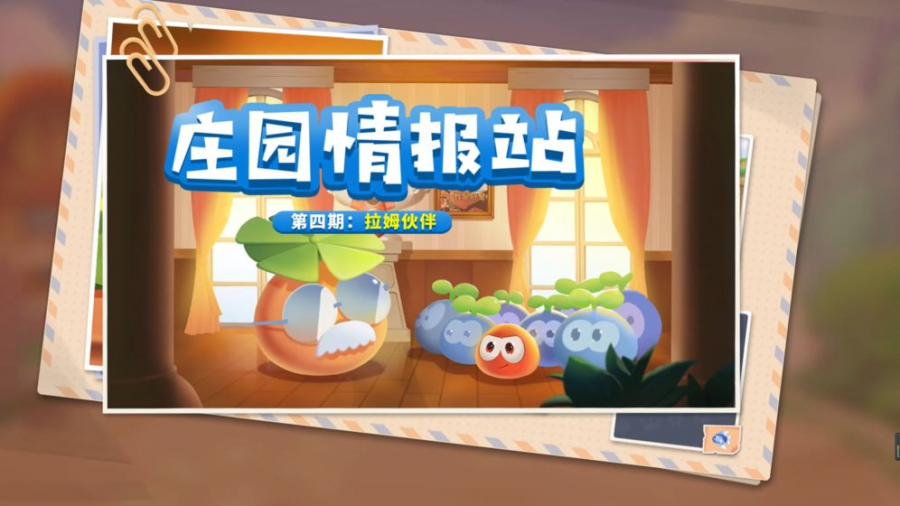 "Manor Information Station" series
"What is Moore Manor" series
At the same time, Thunder also laid a very interesting vibrato KOL-"Zheng Wenxi Sauce", this KOL itself is a member of the mobile game project team of "Moore Manor", she synchronized the official in August 2020, produced a number of short videos, Continue to bring "internal" news to users who follow. Before, we discussed KOS in the e-commerce industry, which can be regarded as the game version of KOS. (Friends who are not clear about the concept of KOS, can click to read "Exclusive Decoding | Take you through KOS!", I won't repeat it here.)
ID "Zheng Wenxi Sauce" Tik Tok content page
02. The warm-up period of the event: arouse the "complex" of IP fans, and initiate a college dance solicitation event
"Ten years ago, those who played Moore Manor were probably elementary school students, and ten years later, those who played Moore Manor were probably college students."
After the June 1st file was set, Thunder launched a concentrated "attack" against the circle of target users. In May, it launched a collection of "Little Mole Dance" activities for colleges and universities on Weibo, Station B and other platforms, and the music that matched the dance was right. It's the new pants band "Do you want to dance".
Shanxi Datong University, Shenzhen University, Wuhan University and many other colleges and universities participated in the event, and they performed the "ghost animal" Moorish dance, which caused countless college students to watch and shout "Ye Qinghui".
"Xijiao Xianshiyan Animation Club" activity map
After the core IP fans were successfully perceived by the stimulus, the Thunder targeted those "Moore Manor" IP users who were silent in the social circle.
03. Outbreak period before going online: "Emotion" infection, "Red Nose" H5 social fission
Everyday P-Picture and NetEase Cloud's previous H5 screens have deeply verified a truth: content with tags or circle-level attributes is of social value for many users, and they are willing to share on acquaintance networks. It will also bring about network transmission, forming an upsurge.
Thunder has also "duplicated" this kind of gameplay this time, launching the "Looking for the Red Nose" H5 campaign.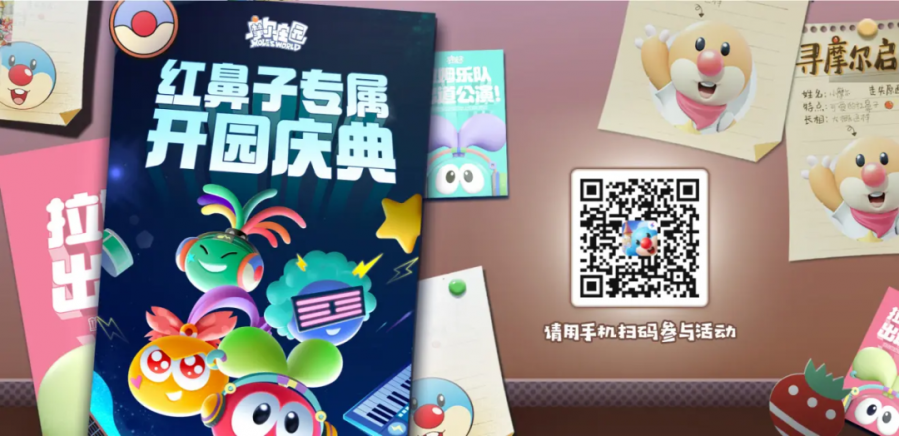 "Looking for Red Nose" H5
Players upload their own photos and wear "red noses" to generate their own exclusive ticket posters. At the same time, players share their own ticket posters and find four other players to form a Ram support team, and they can also get Ram Cool earphones are limited to dress up one.
For post-90s and post-00s players, they are willing to take the initiative to share this poster to show that they were once a little Moore, looking for resonance and topics in the social circle of acquaintances. The event has an exposure of 2.2W at station B, and a single repost on Weibo has exceeded 3000+, achieving the effect of viral transmission.
04. Big event marketing: ignite the sense of "emotion", "pull" the pants band to start online LIVE
This H5 not only drove the social circle to swipe the screen, but also undertook another "HOT" event of "Moore Manor", the new pants band X Lahm collaborated on LIVE.
The new pants band, the champion of the 2019 variety show "Summer of the Band", a nostalgic band.
And Ram, the symbol of "Moore Manor", is a memory full of memories for countless "small" players.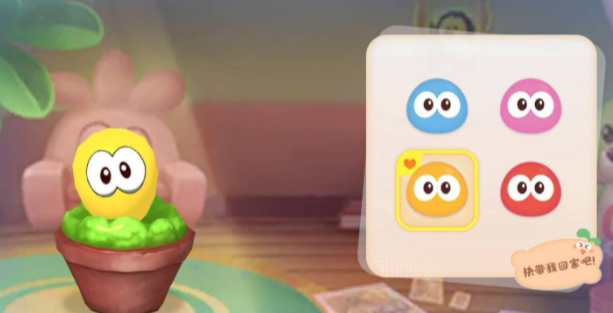 The combination of the two is in line with the emotional atmosphere that "Moore Manor" wants to render, setting off a trend of "retro and nostalgia".
On May 24, the Thunder released a pre-heated MV, announcing that to celebrate the opening ceremony of Moore Manor, on June 5, the star band-the new pants band will have a holographic breakthrough with the popular pet "Ram" in the game. concert. And the rewards of H5 poster sharing success and team success are the matching dresses of this LIVE. The layered spreading method further ignited the explosive heat on the day the game was launched.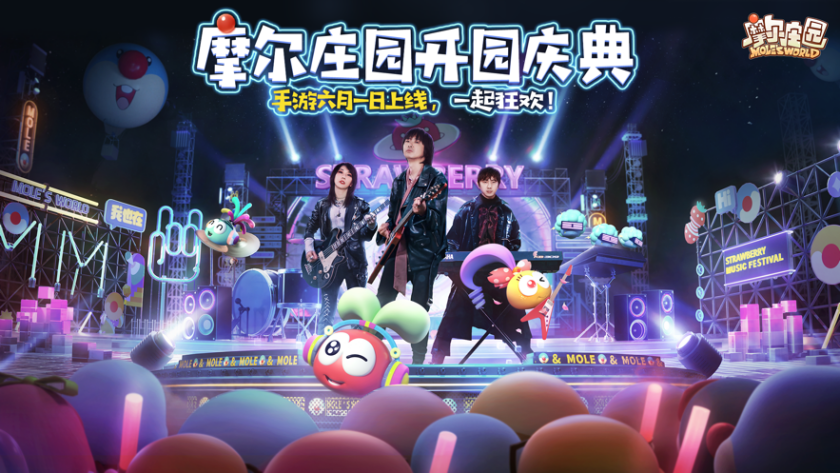 LIVE event poster
05. Long-term operation period: fine water is often "sentiment", the three positions PGC+UGC community culture precipitation
IP-type games, especially old IPs, require a prosperous IP community to continuously produce new content, so that IP users can find a sense of belonging and thus ensure the stickiness of users.
After waking up IP users in the largest range on the first day of launch, "Moore Manor" issued a UGC solicitation plan non-stop to establish a user community. It launched #明星摩养成计划# content solicitation activities on Weibo, Station B, and Douyin. The content covers game live broadcast, fan-derived, information operation, game strategy, etc., and stimulates users to participate in the game by means of bonuses. In the creation process, we will fully leverage UGC, create rich community content, and achieve the purpose of long-term operation.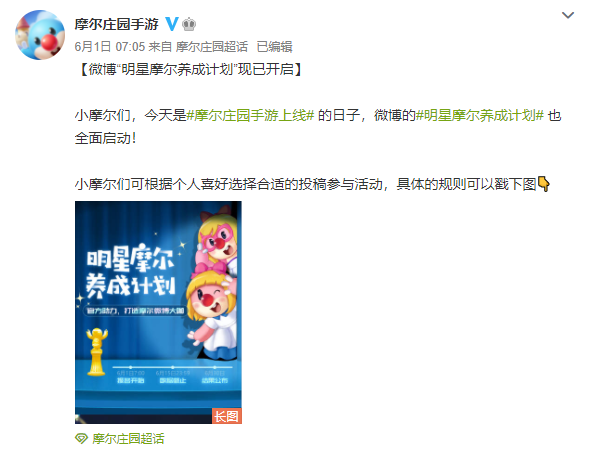 Weibo UGC Solicitation Page
OGC+PGC+UGC, three major content magic weapons, Weibo, B station, Douyin, the three most widely used media positions after 90s and 00s, plus a four-step strategy, layered BUFF, in Thunder regained the old IP mobile game "Moore Manor", making it a phenomenal explosion on the road, igniting fire after fire.
Now it seems that "Moore Manor" may not only bring to Thunder a phenomenal explosion, but also a cash flow product. From the perspective of Thunder's long-term community operation, when the user circle is established, it forms a unique Culture, then these users will have a higher and closer relationship with "Moore Manor" and Thunder. As Thunder CEO Zhai Jian said, "Moore Manor" mobile game is expected to lead the company into the big DAU category. On the casual game track, Thunder's user pool will also be further expanded and continue to settle.

Source: DataEye
Original: https://mp.weixin.qq.com/s/YyPZZNtAFrIxBEChufQeog
.