Remote control VLC Media Player via Web interface makes it easy to listen to music, watch video without accessing the program interface VLC. Through this article you will know how to set up to control VLC Media Player remotely through the browser.
Related posts
Shortcuts VLC Media Player when listening to music, watching movies
What's new in VLC Media Player 2.1.0
VLC Media Player – How to change the language of the application
How to use VLC Media Player on the computer
VLC Media Player 3.0.10 – Powerful and easy-to-use video and music player software
VLC Media Player supports listening to music, watching famous movies which are widely used today alongside other software such as: KMPlayer, K Lite Codec Pack Full, … giving you moments of relaxation with movie, Video Clip quality at home without the need for the cinema, you can download KMP or other software to experience

Guide to control VLC Media Player remotely via Web interface
Step 1: Download the latest version of the software: Download VLC
Step 2: On the program interface Tools ->Preferences (Or press C key combinationtrl + P)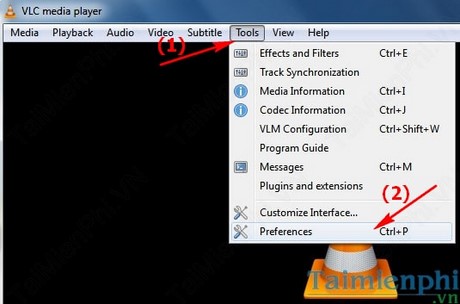 Step 3: In a new window, click on the area All in section Show Settings, choose Main interfaces in section Interface. Then tick Web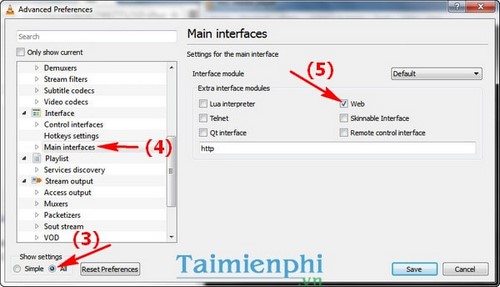 Step 4: Continue to click lua interfaces, enter the password Lua: http / mk. Finally press Save to save. Restart VLC Media Player.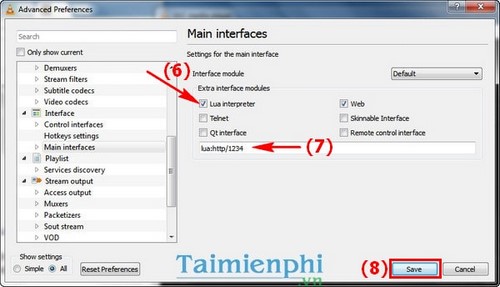 Open the browser to visit the address localhost: 8080 and start listening to music, playing Video

https://thuthuat.taimienphi.vn/vlc-media-player-dieu-khien-tu-xa-thong-qua-giao-dien-web-2994n.aspx
Above we have instructed you how to set up to control VLC Media Player remotely via Web browser, so you can easily play music, watch Video without accessing the program's interface. In addition, you can also control the VLC remotely by control remote computers with TeamViewer
.