The two VivoBook 14 A412 and VivoBook 15 A512 laptops from ASUS prove that you can still easily own ultrabook of ultra-thin screen edges, good configuration, SSD memory up to 512GB at an attractive mid-range price.
Lightweight design – smart, youthful color
Aiming at dynamic young people and users who love stylish laptops, the VivoBook 14/15 has a surprisingly lightweight design. The overall length is only 19.5mm, the weight is only 1.5kg in turn (VivoBook 14 A412) and 1.68kg (VivoBook 15 A512). As its name suggests, the VivoBook 14 A412 has a 14-inch screen, and the screen of the VivoBook 15 A512 is 15.6 inches.
Open the lid, you will admire the ultra-thin NanoEdge screen on all 4 sides, giving the display space up to 88% of the front. At the same time, the smart ErgoLift hinge automatically lifts the chassis to 2 degrees when the phone is turned on at a 135-degree angle. Thus, users can type keys more comfortably, support efficient heat dissipation and optimize sound quality.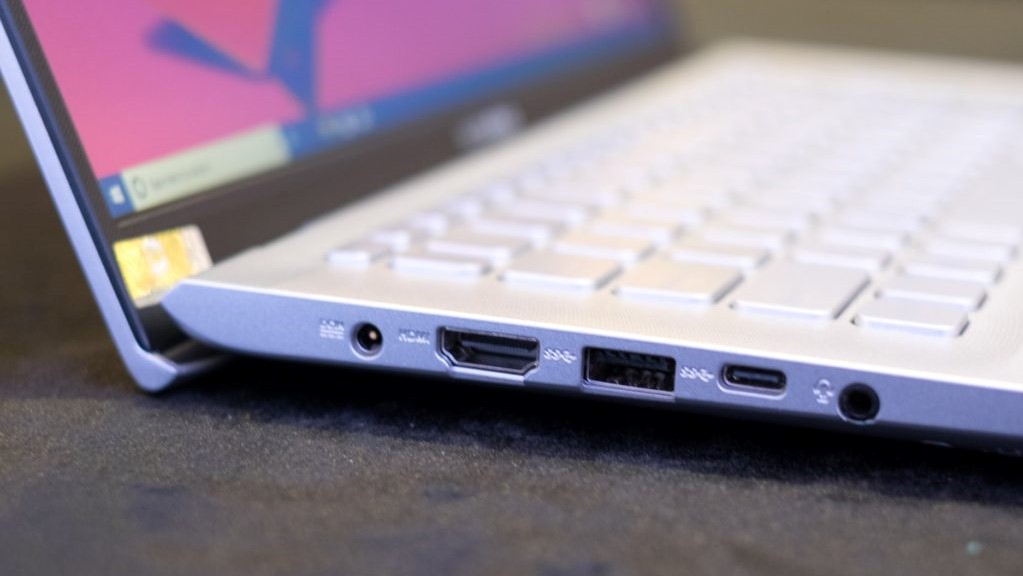 On these 2 laptop products, ASUS introduces to users the unique and bold color options, expressing individual characteristics such as Silver moonlight, Gray crystal, Giant Blue and Orange coral.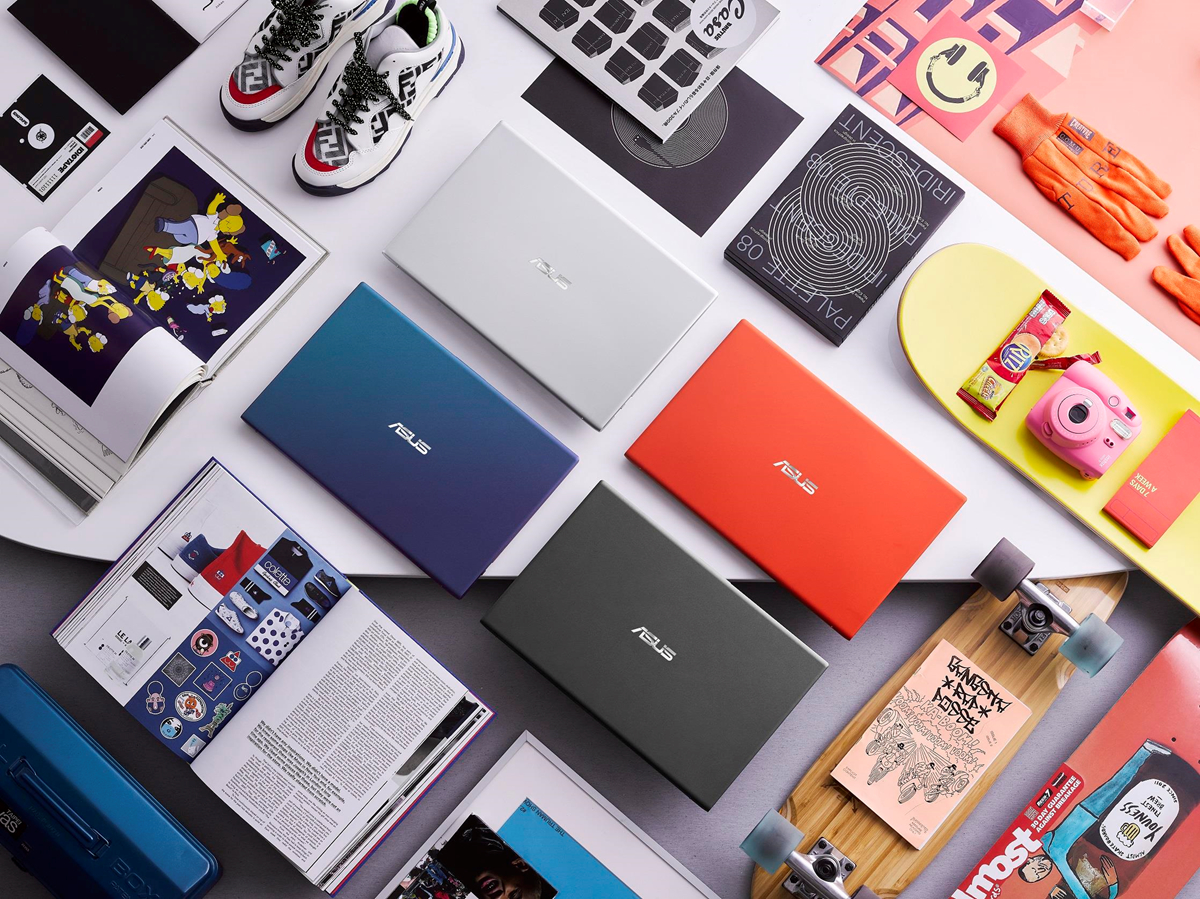 Moonlight silver and Gray stars are traditional options, showing professionalism. Huge green can change nuances in different angles and light – an elegant style for users. While brilliant coral coral is suitable for those who prefer the highlights.
Optional powerful Intel and AMD processors, good service and entertainment
VivoBook 14/15 has many configuration options suitable to different requirements and purposes. A special feature is that you can choose between the Intel Core Whiskey Lake 8 and AMD Ryzen Mobile 3000 processors, instead of Intel's only options like most other laptops.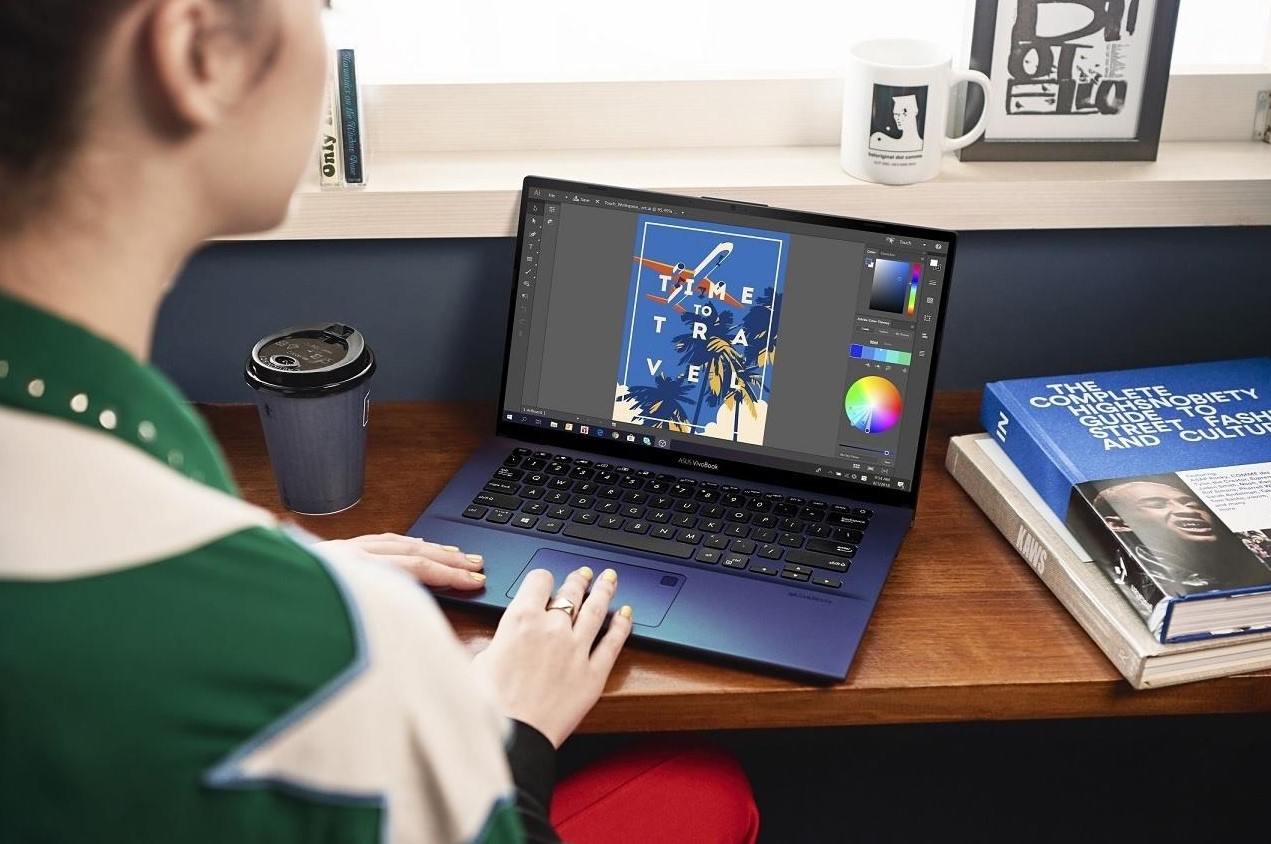 On Intel's side, the choice of the highest-end CPU will be up to 4-core 8-core Core i7-8565U, combined with the NVIDIA MX250 graphics card that delivers powerful internal power to the VivoBook 14/15 duo.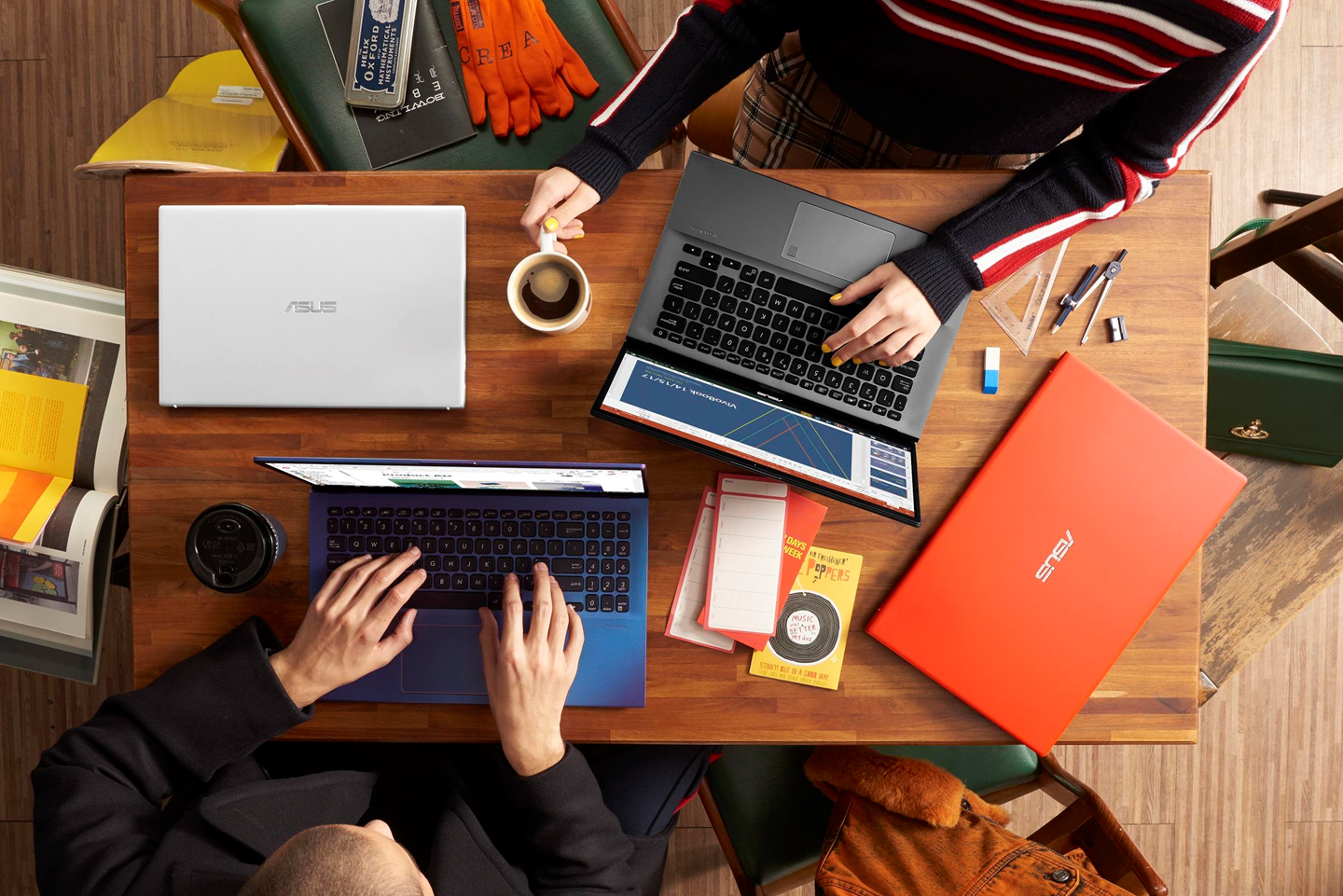 On the AMD side, the highest option Ryzen 7 3700U 4-core 8-threads also offers impressive processing performance. In addition, the integrated Radeon RX Vega 10 graphics engine promises to create a top-notch work and entertainment experience, which not only saves electricity and keeps the machine's temperature at an ideal level.
In addition, VivoBook 14/15 is equipped with Microsoft Windows 10 operating system.
Rare and high-capacity SSD, comprehensive upgrade capability
For the first time in the market, there is a laptop manufacturer equipped with high-speed PCI-Express SSDs, with capacities of up to 512GB for mainstream computers – configurations that only appear on high-end models. Truly ASUS was extremely generous! This high-speed SSD standard will make the machine boot faster and operate significantly more smoothly.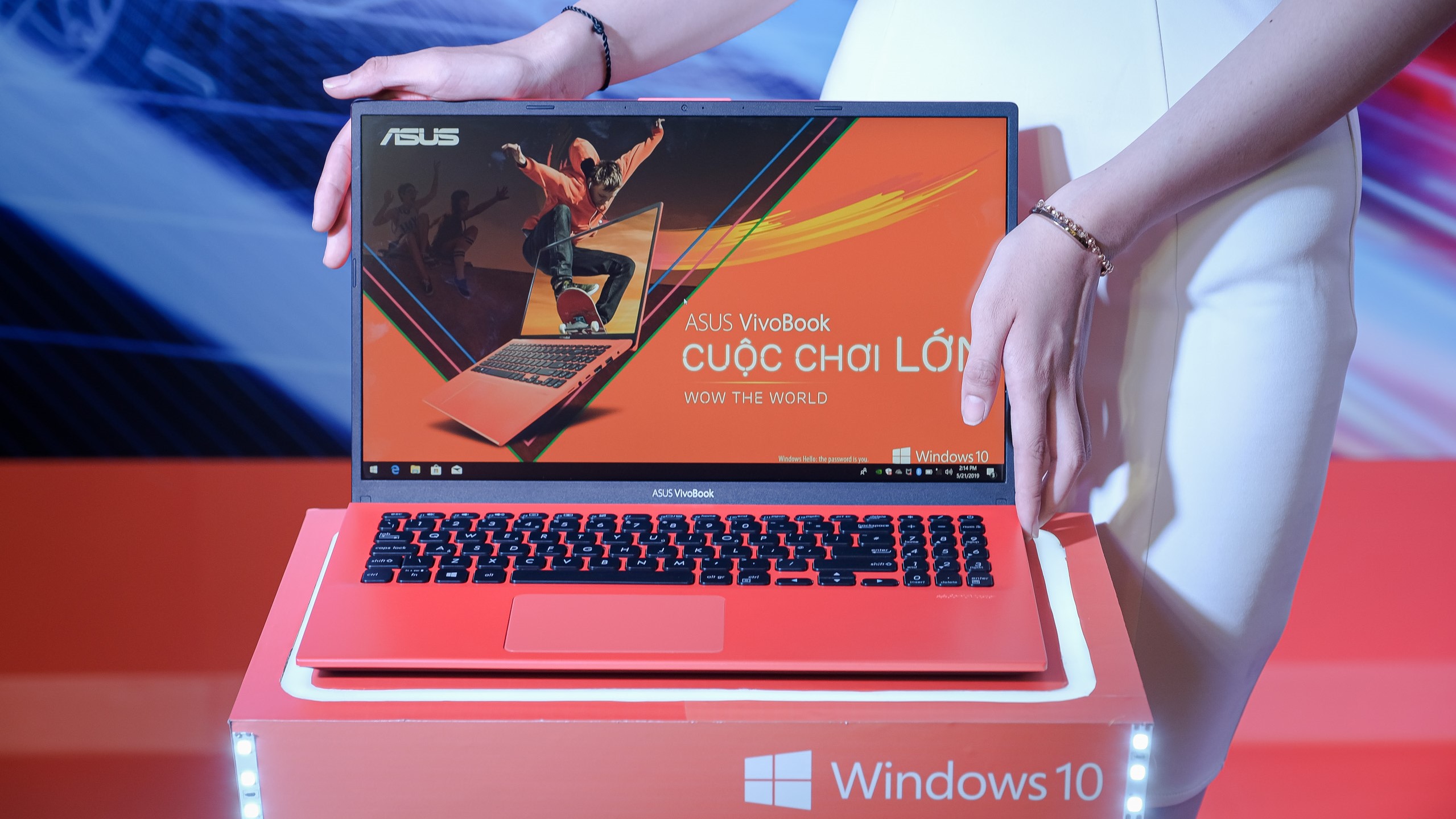 Compared to other models of the same price range, the VivoBook 14/15's highest SSD storage capacity is many times larger than the 128GB or 256GB numbers that often appear in the mainstream segment.
In addition, the VivoBook 14/15 has 4GB to 8GB DDR4 RAM capacity, and an empty DDR4 RAM slot, allowing users to upgrade up to 16 GB RAM. In addition, for the version using PCI-Express SSD, ASUS added a SATA 3 port. Meanwhile, the version using the HDD is added with an M.2 NVMe slot.
Fashionable fingerprint sensor, diverse connection port
VivoBook 14/15 integrates trendy fingerprint sensor at touchpad. Through Windows Hello, users can log in with just a slight touch of the fingertip for 0.3 seconds.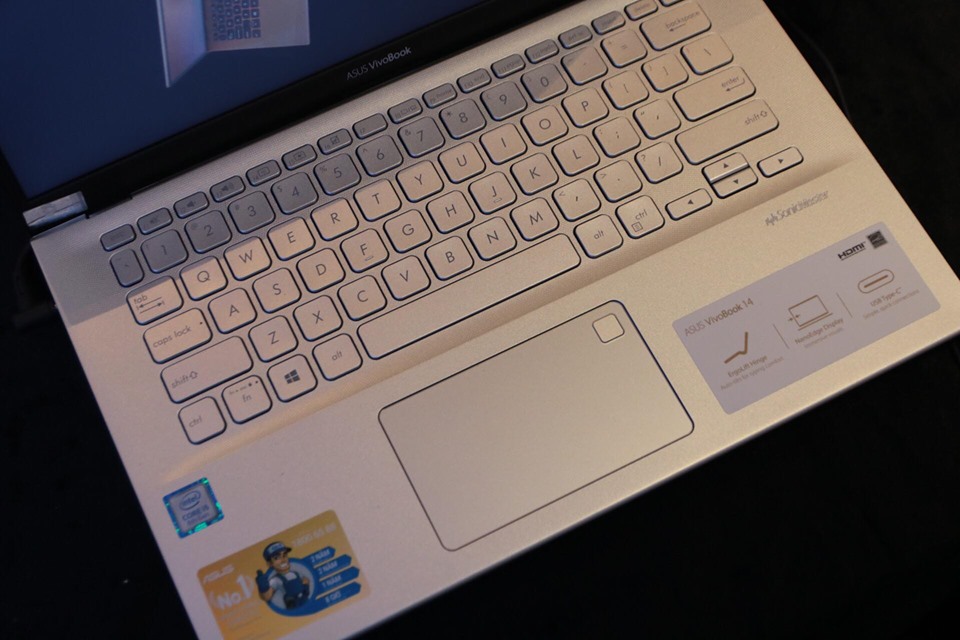 Unlike other ultrabooks that often omit many common connectors, the VivoBook 14/15 still retains a full range of connection ports, including: 1 USB-C 3.1 port (Gen 1), 1 HDMI port, 1 USB-A 3.1 port (Gen 1), 1 3.5mm headphone port. However, it is quite unfortunate that the machine only has microSD card reader, not more popular SD.
Interim
With a starting price of only VND 11.99 million for 14-inch versions and VND 12.29 million for 15.6-inch versions, the VivoBook 14/15 (A412 / A512) is undoubtedly the brightest candidate in the popular laptop segment.
Not stopping there, if you buy VivoBook 14/15 (A412 / A512) at CellphoneS system, you can get installments. 0% interest rate, give a laptop backpack, wireless mouse, and get a voucher worth up to 1,000,000 VND (specific promotions depend on each product).
Quickly press the 2 red buttons below to order, or call the operator 1800.2097 Let CellphoneS staff give you specific advice!
BOOK BUY VIVOBOOK 15 A512FA
BOOK TO BUY VIVOBOOK 14 A412FA


Hoa Duc