Saigon is the place where I was born and raised, but it has been a long time since I sat down and looked at this place quietly. Holding Vivo V21 5G in your hand, let's watch the bustling city through the lens of this Vivo smartphone. I'm Truong An and come to the Vivo V21 5G camera review right away.
See also: Vivo X60 Pro 5G camera review: Powerful in night mode, ultra-smooth anti-shake video
The smartphone I use to evaluate the camera: Vivo V21 5G
To make this easy for readers to follow, first of all, I would like to take a quick look at the camera parameters of this Vivo V21 5G a little bit:
Wide angle camera: 64 MP resolution, f / 1.8 aperture, 26 mm focal length.
Super wide-angle camera: 8 MP resolution, f / 2.2 aperture, 120 angle, 16 mm focal length.
Macro camera: 2 MP resolution, f / 2.4 aperture.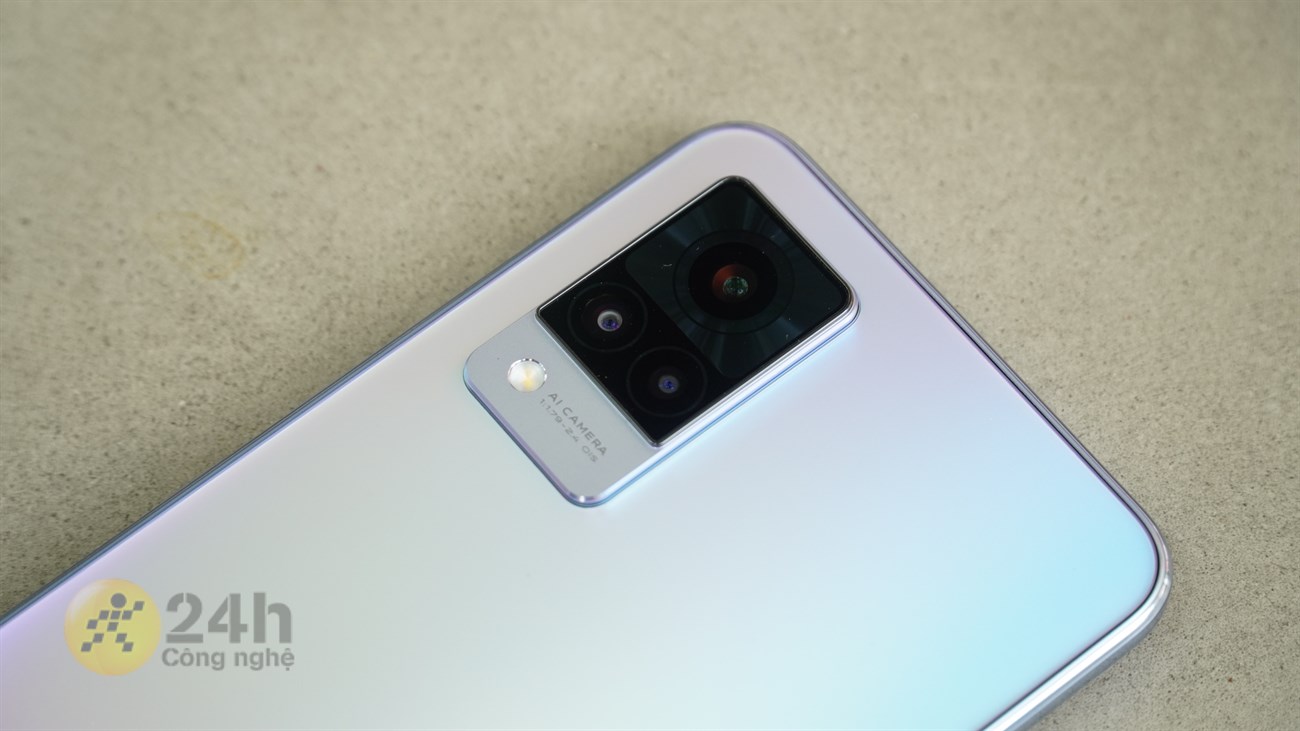 When looking at the series of parameters above, I am personally impressed that Vivo has invested deeply in the camera such as: Upgrading the resolution, the number of lenses and integrating many other technologies inside. As a mid-range product, does Vivo V21 meet my needs and deliver quality photos? Do not leave because right below you will be able to see Saigon the most honestly through the lens of Vivo V21 5G.
Saigon at night last night Vivo V21 5G – still sparkling but sad
One evening, I got a call from my boss and sent a new phone – Vivo V21 5G. And in that evening, I took a walk around District 1, Binh Thanh District and District 2 to see the city quietly sparkling with lights. Before the dark night sky, Saigon brings the bustle of a prosperous city, where many people still work from morning to night and then rotate naturally over the years.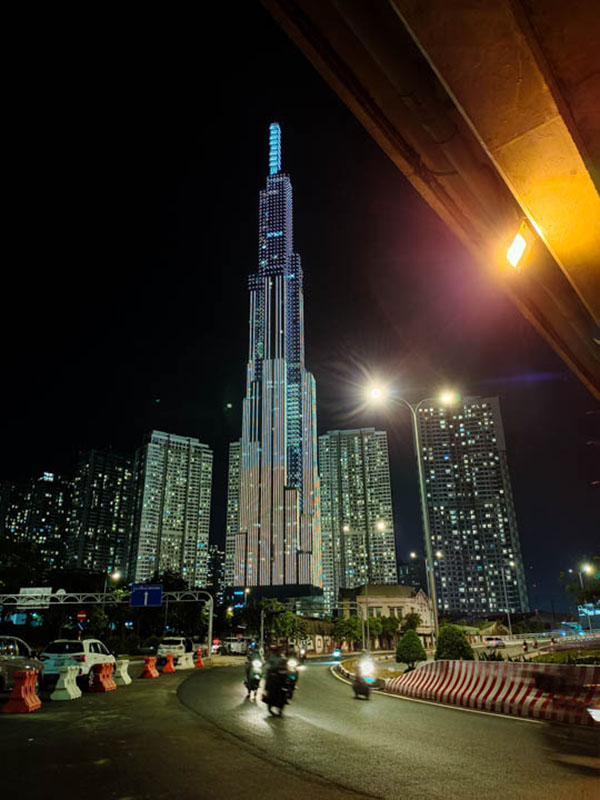 The first place I visited was Landmark 81. Because the brother you photographed with was also nearby and also here you will clearly see the prosperity of the biggest city in Vietnam. In the middle of the night, Landmark 81 sparkles with the lights of the towering floors, blending with the street lights to create a lively scene. I just watch for a while, pick up my dear brother and move to another place.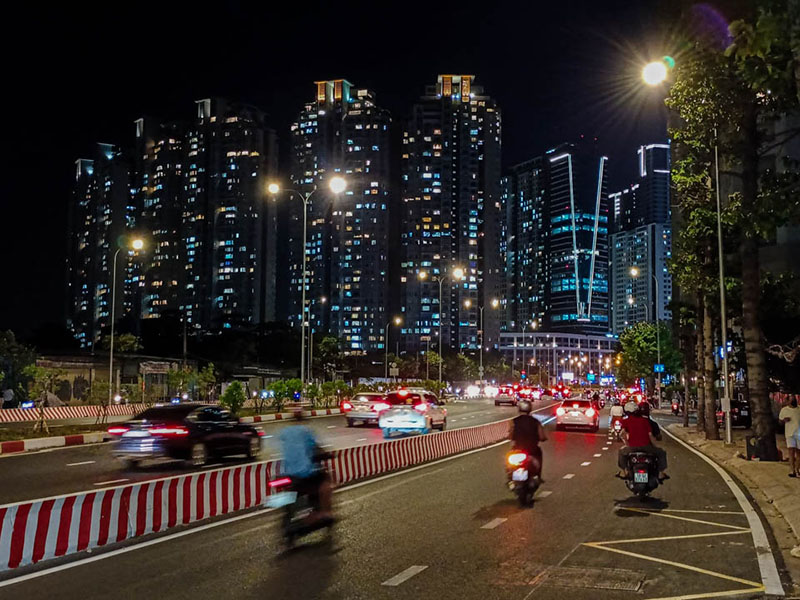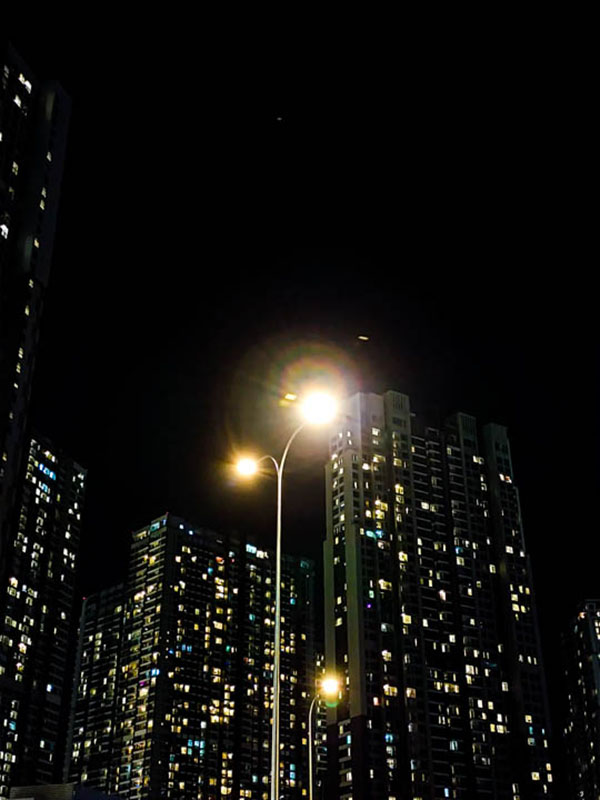 One of the ideal places to see Saigon from afar is Thu Thiem Bridge. Following the direction from Nguyen Huu Canh to District 2, you will be able to see the city center of District 1 from a distance, where Bitexco has 68 high-rise floors, where the buildings of big companies are located and where can clearly shows the bustle of a true city. When you enter Saigon, a cycle is created around making money and spending money. But when standing from a distance, your feeling is not hustle, restlessness, but peace.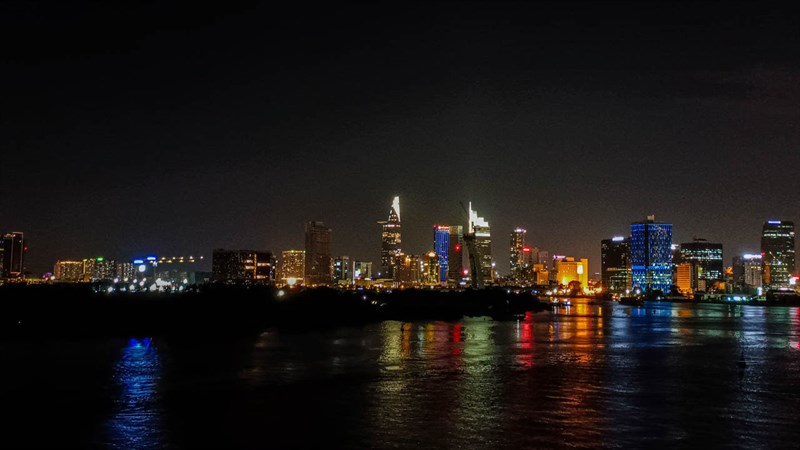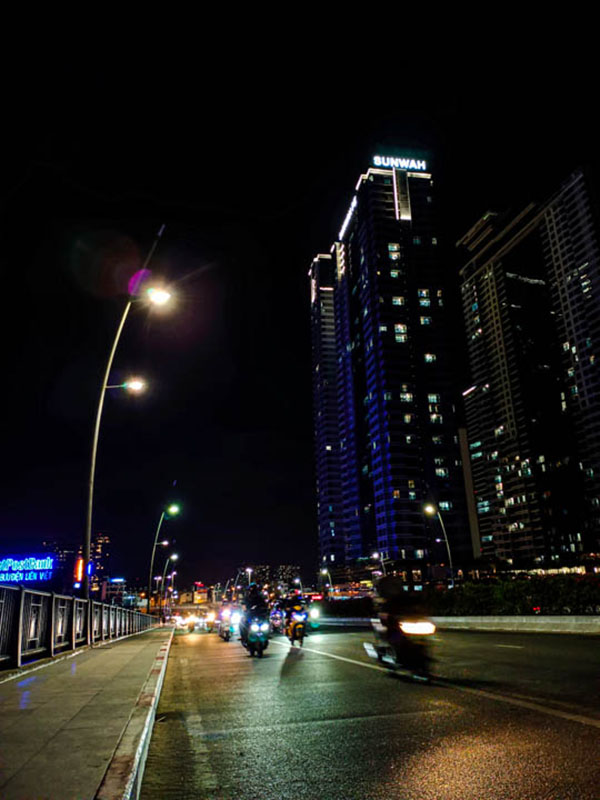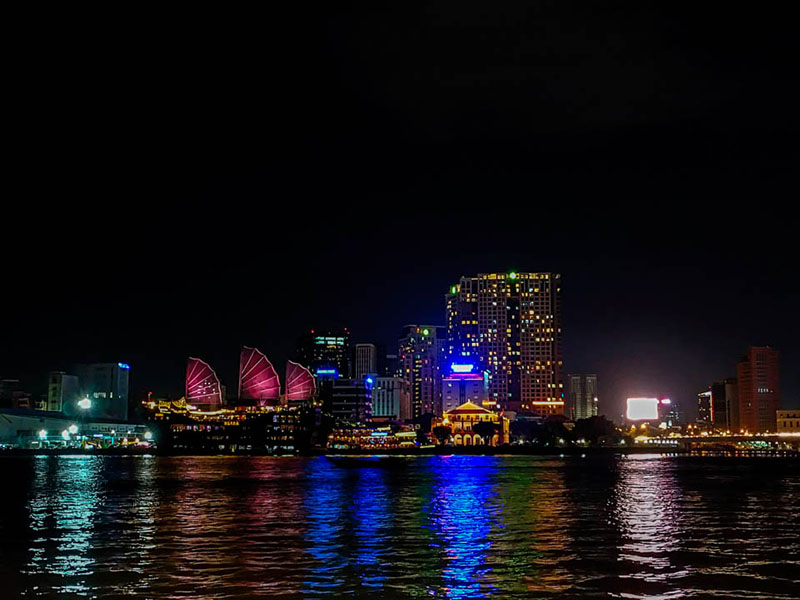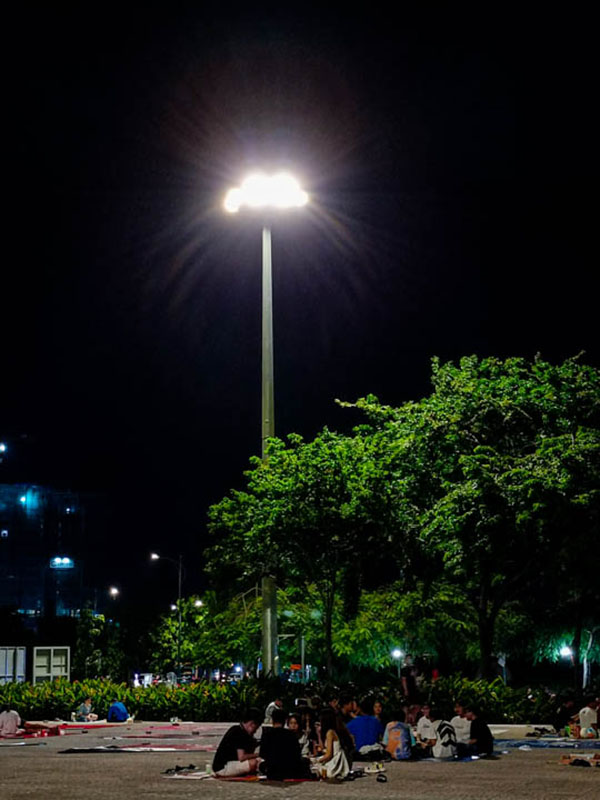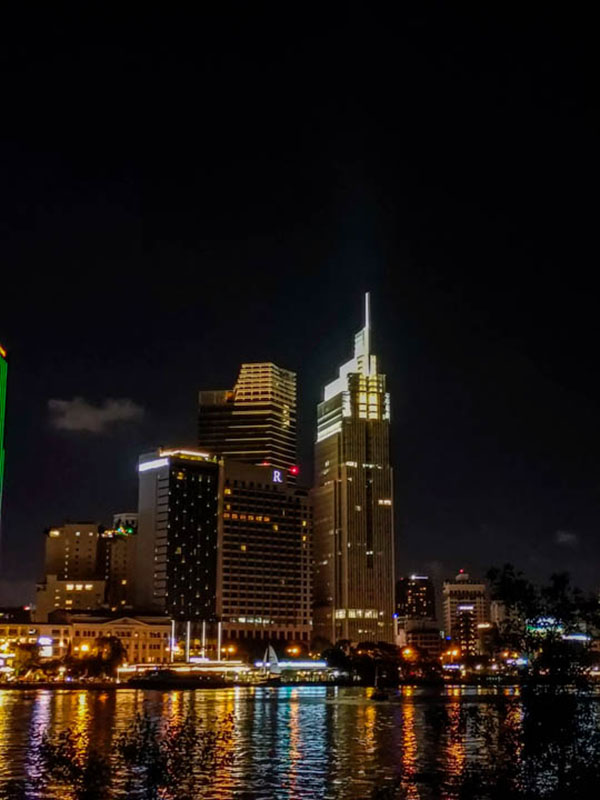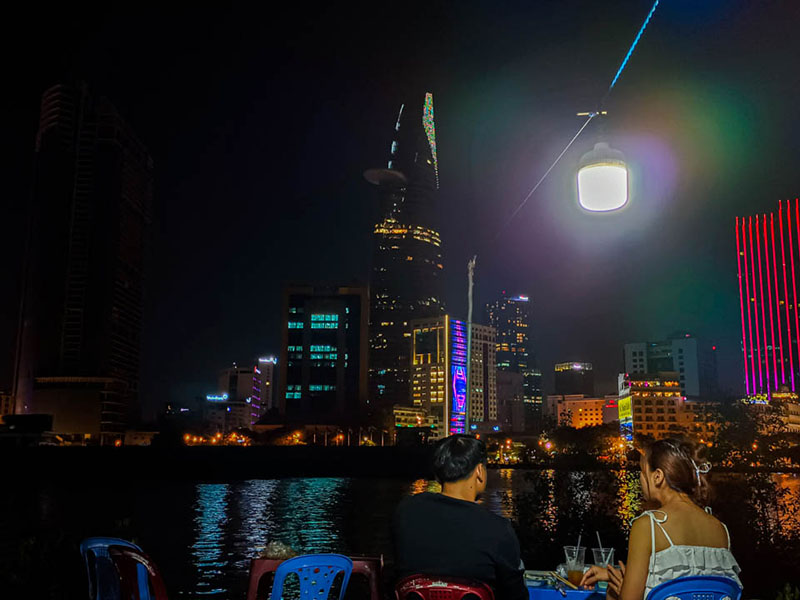 Maybe many of you like the night life and me too. The night comes, you will feel your emotions clearly and especially sadness. Saigon is sparkling and modern like that, but each one of us has a feeling that makes it difficult to explain. Questions to ask yourself: What will tomorrow be like? What will I do tomorrow? Should I continue to study? How to make this life better?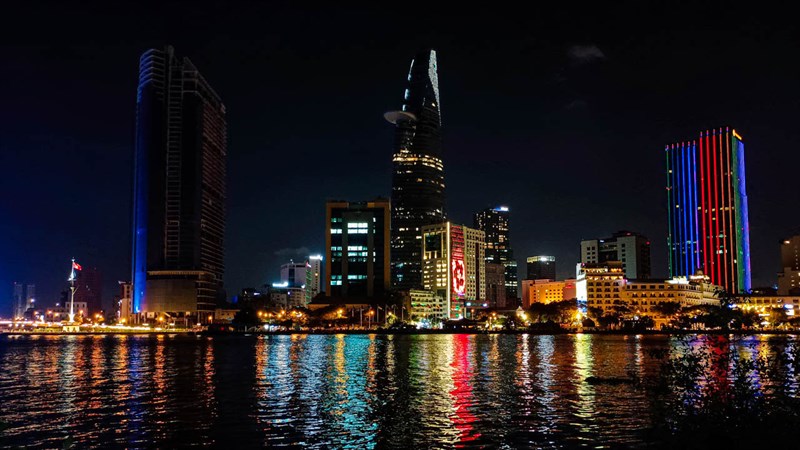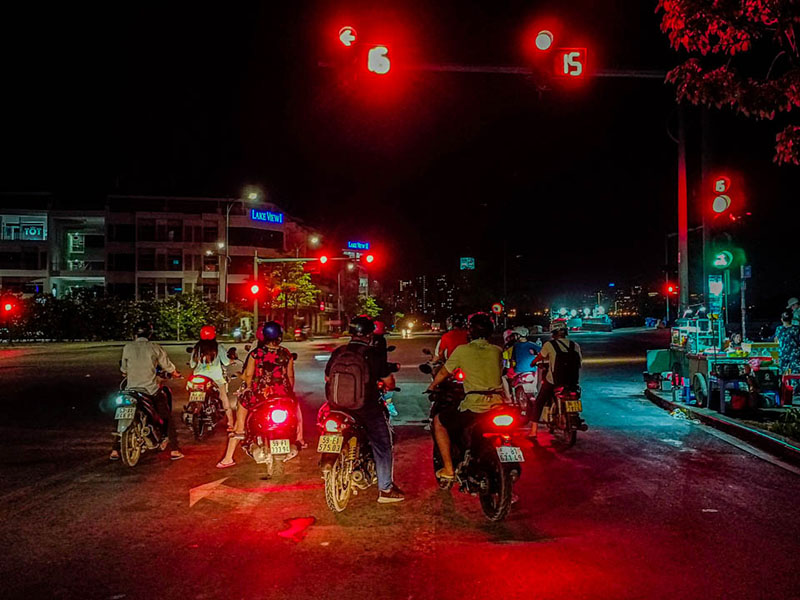 I am also a person who has a lot of confidence and often goes with my brothers to be able to explain. We meet and talk about everything, talk about life, about relationship and about the future. Until 11 o'clock at night and it was time to go home. I had to go through Thu Thiem bridge again and this time, I got a genuine view of Landmark 81 from afar.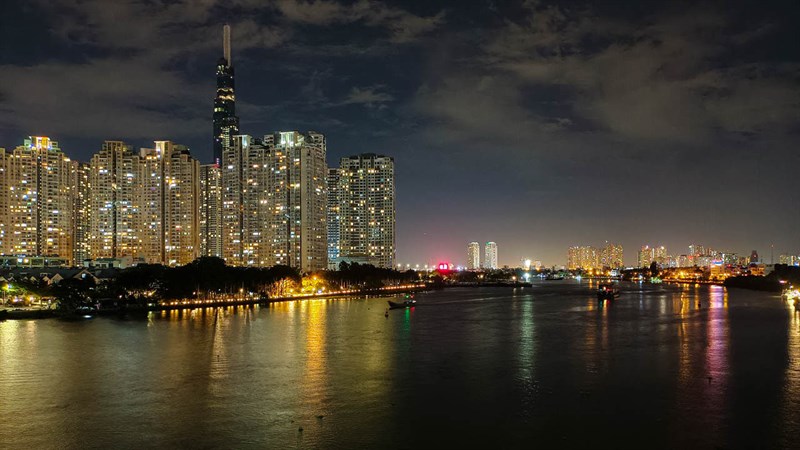 On the way back, I encountered quite a few people with difficult circumstances. The images of the uncle sleeping on the cyclo, on the bench, … make me feel a sad color mixed in the sparkling lights of the city. Tomorrow we all have to wake up and make money, taking care of our lives, our family, and the future.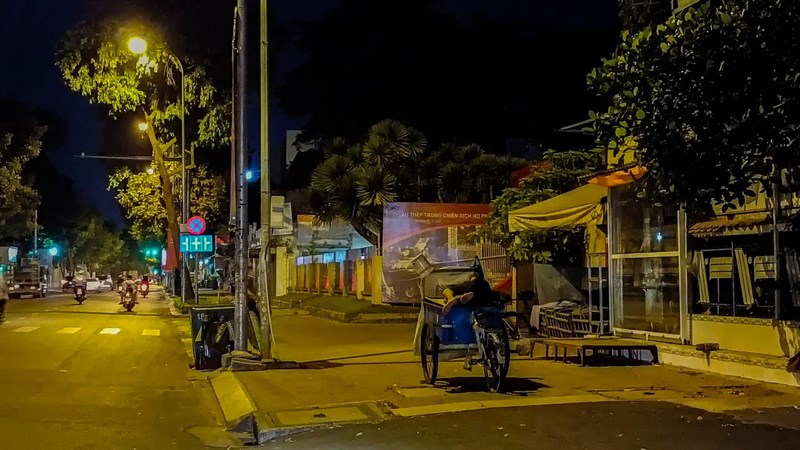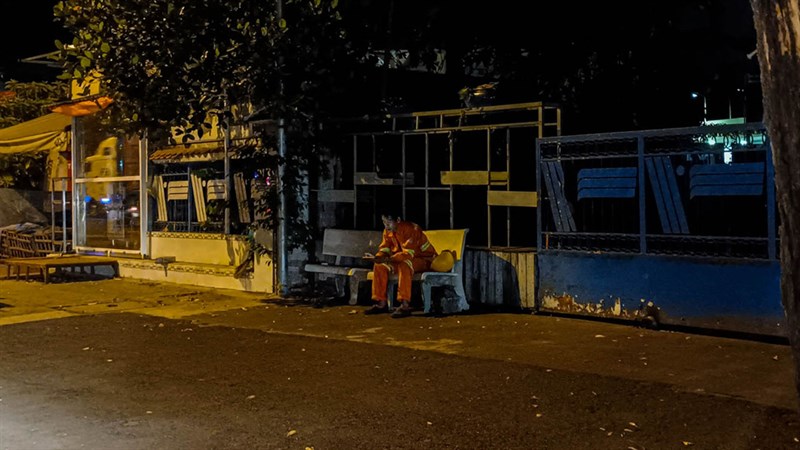 The sun is high, the Vivo V21 5G sees Saigon with a new loop
I came home at 12 o'clock at night and also felt extremely tired. I changed, washed my face and fell asleep very quickly. The sun was shining again, a new day started and Saigon started a new cycle. The influx of people is crowded with daily work, with school lessons with friends and living in a crowded place …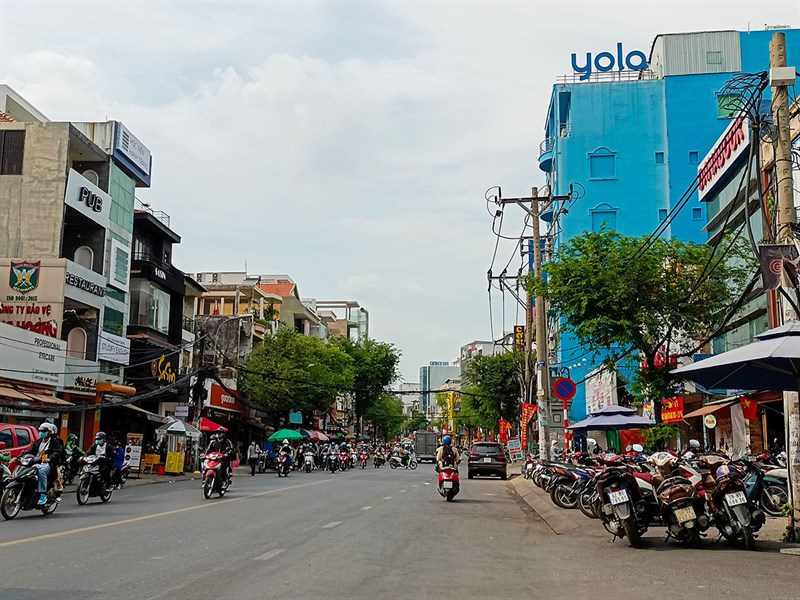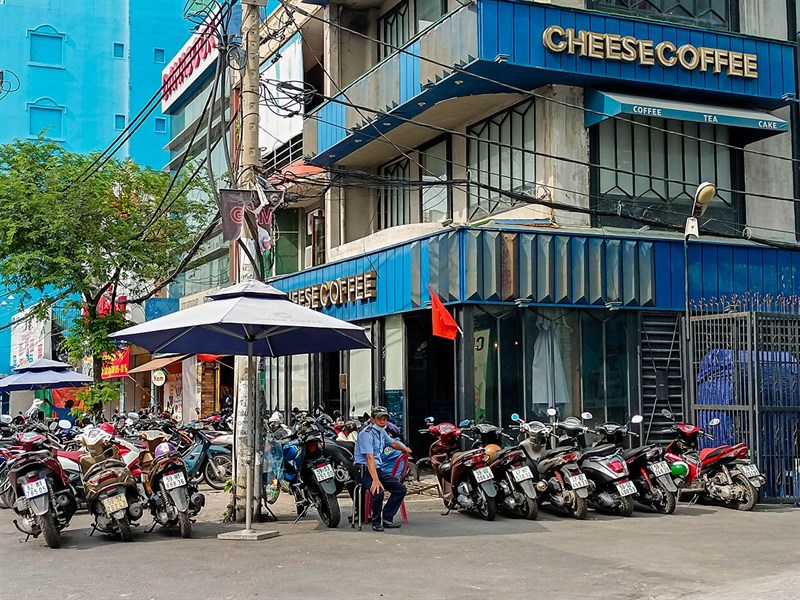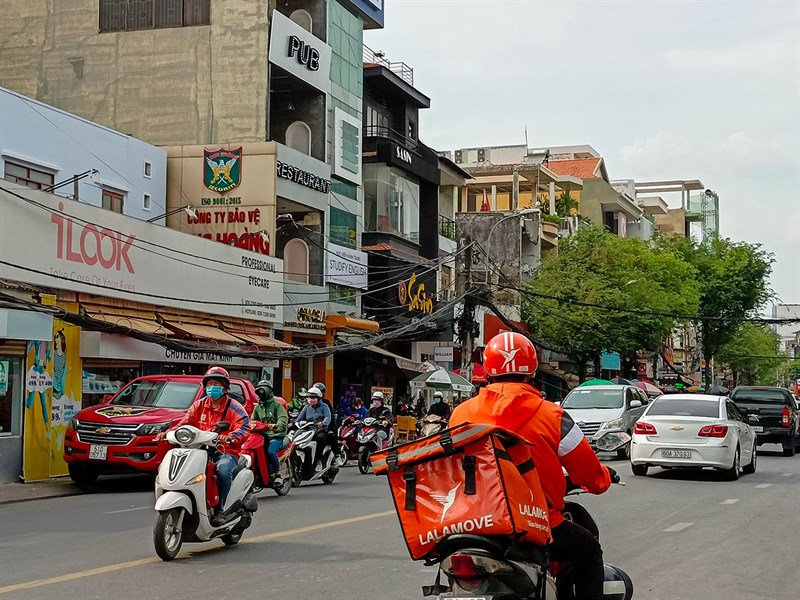 Leaving Binh Thanh, we and my dear brother went to District 2 on the familiar Nguyen Huu Canh street. If at night, the buildings sparkling with lights, in the morning, those buildings will welcome thousands of people in and out of the house with all the work in hand.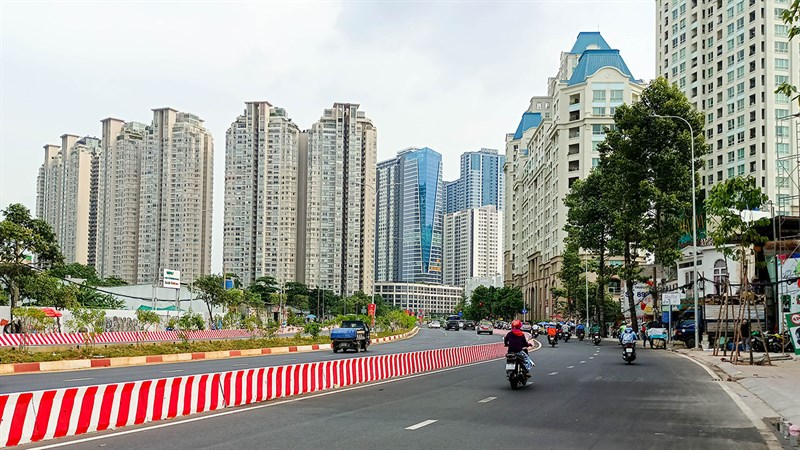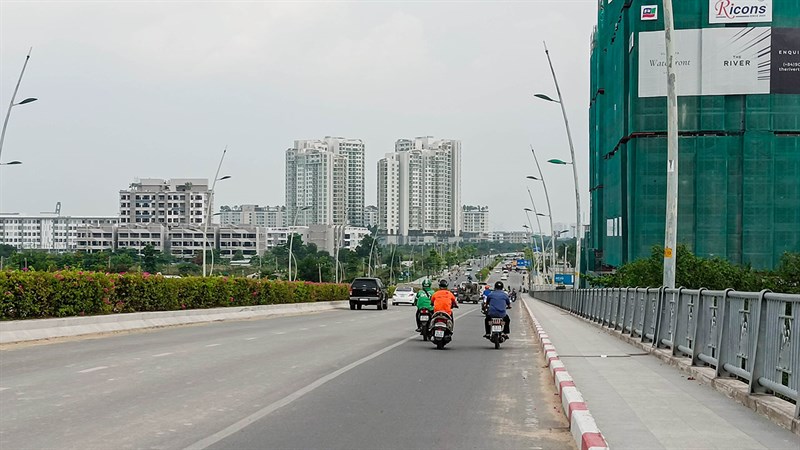 These days, the weather has been cloudy, so it is difficult for me to capture the moment when the sun is shining with bright yellow rays. But happy one thing is that the weather is beautiful and not raining, but in this place I don't even get a roof to cover 1 m².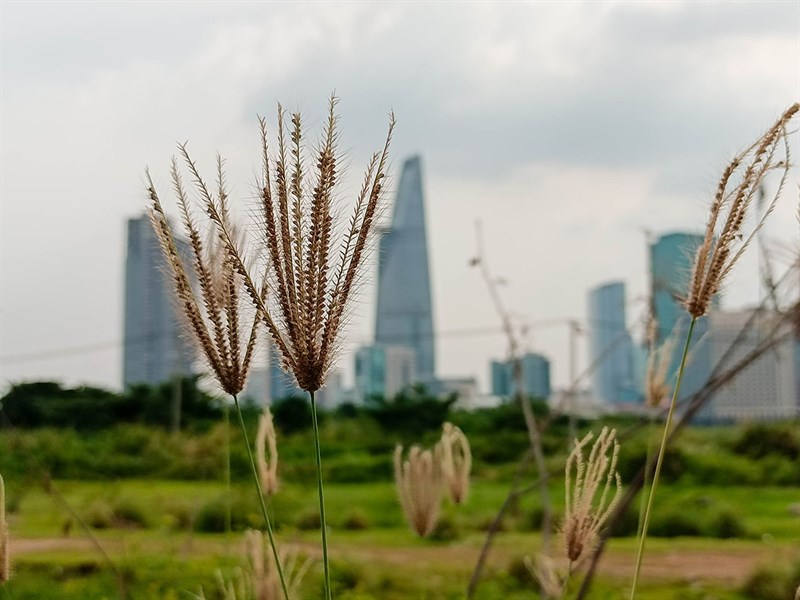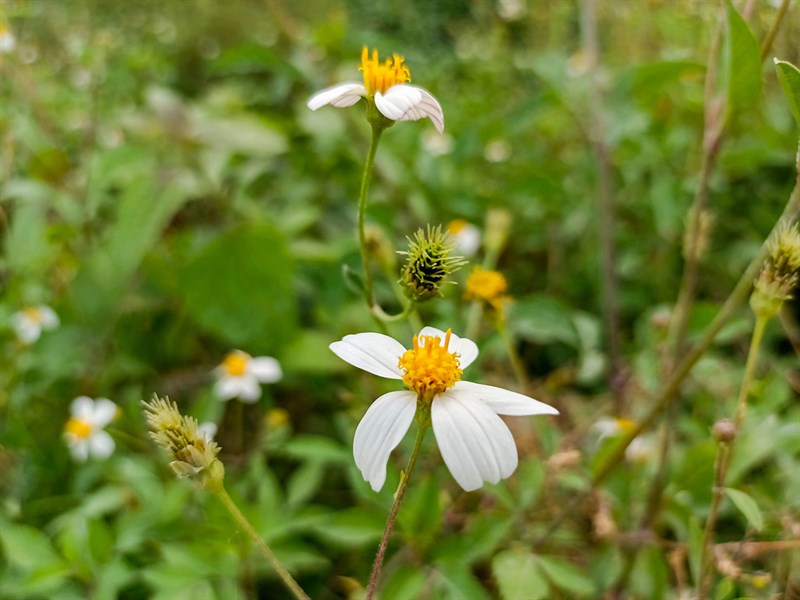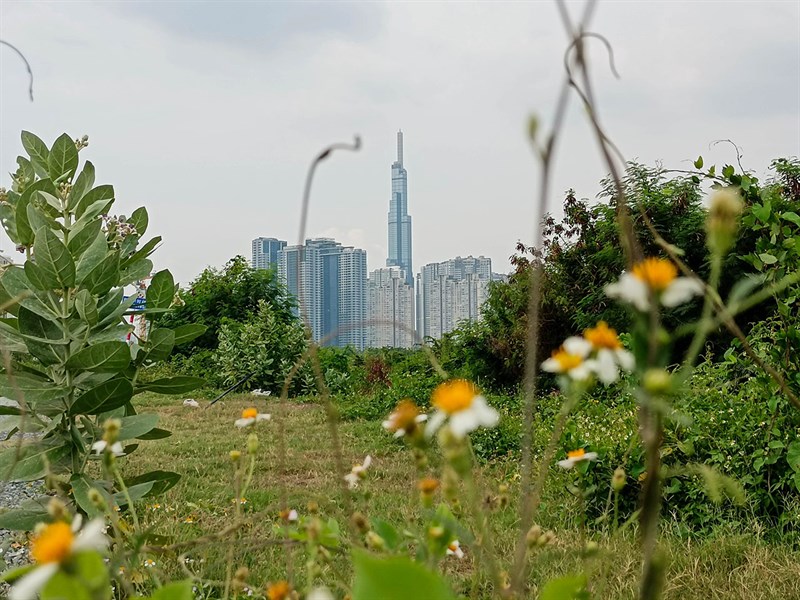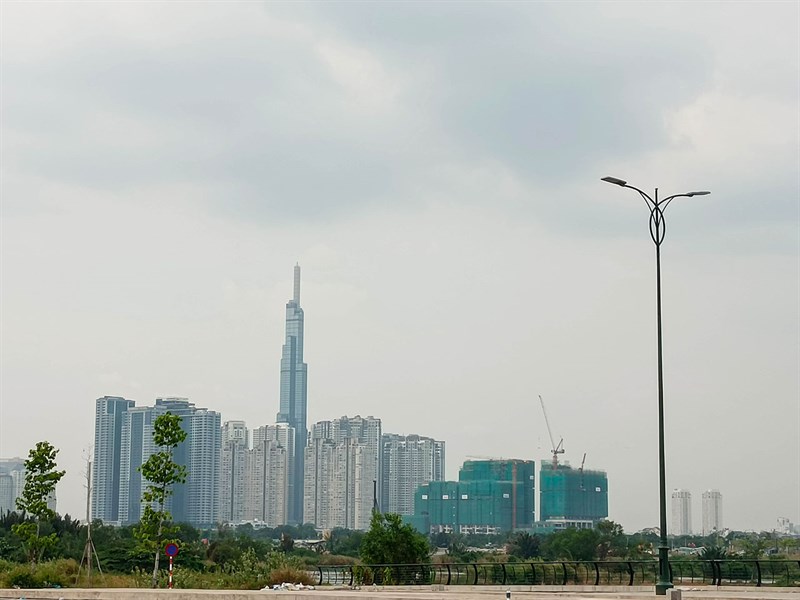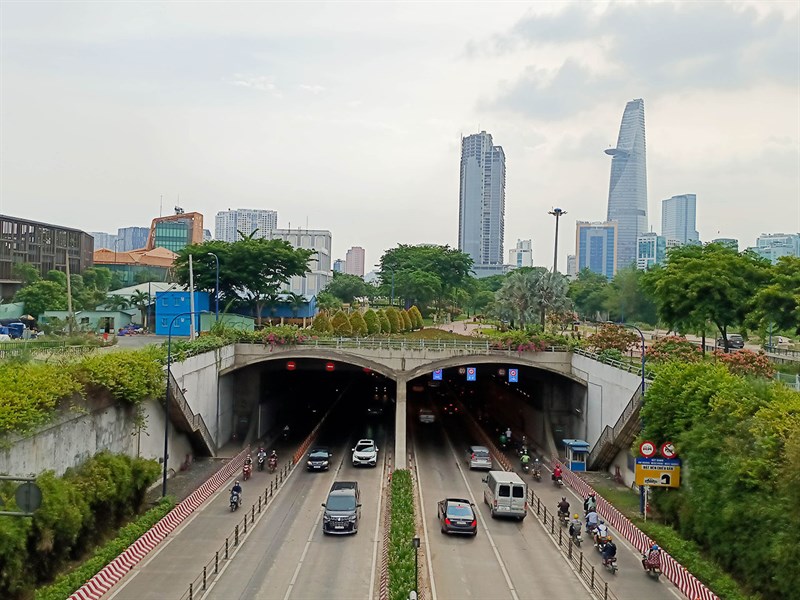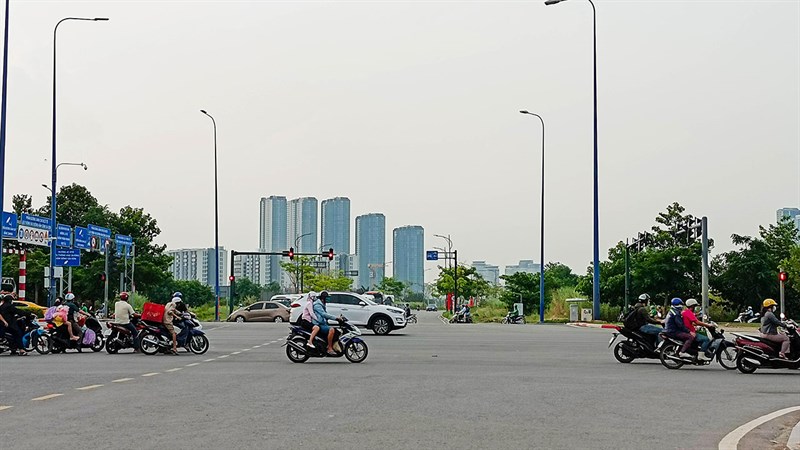 I don't know what about you, but I really like looking at the river and looking at the sea. It feels so peaceful, there's a bit of inner bustle like the surface of water, a little breeze blowing through the ears. Just take a look and I still have to go home.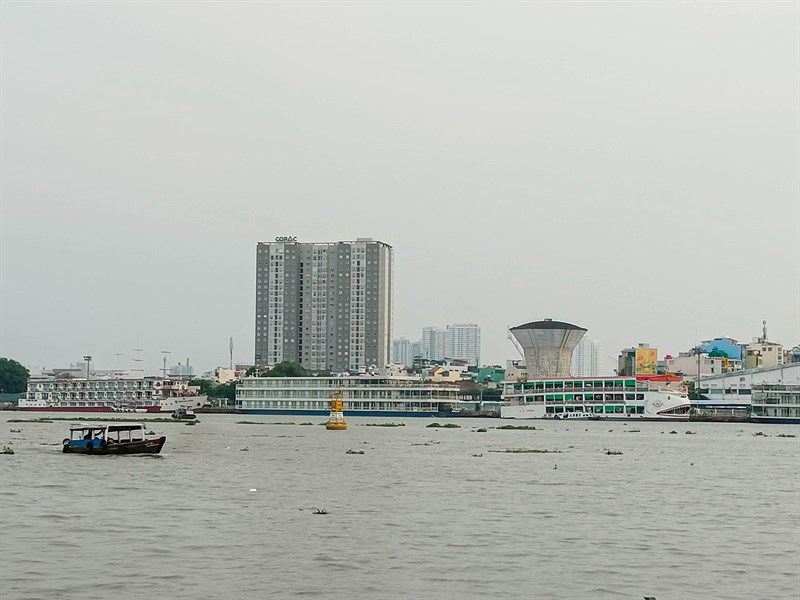 It will be sunny until I wait, so I quickly made some backlit photos. I like to take photos in backlight very much because there is the richness and contrast between the light source – the dark area.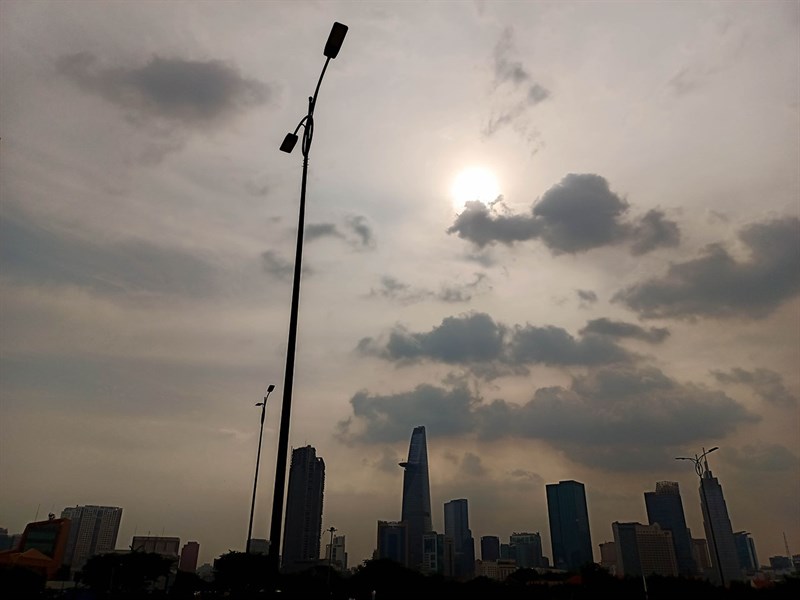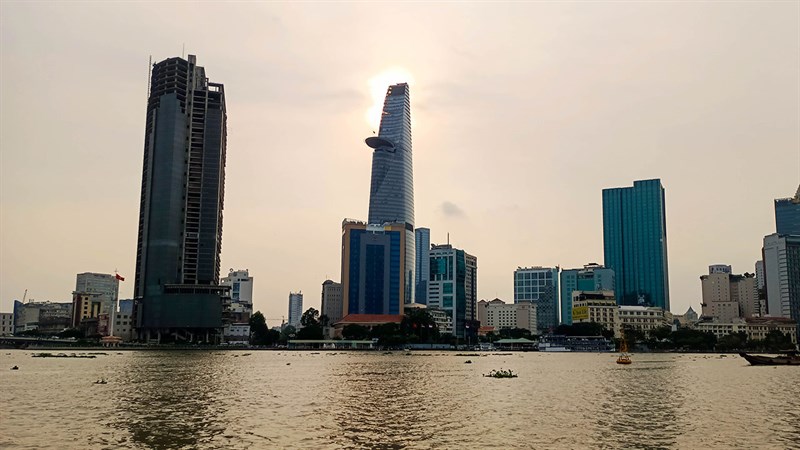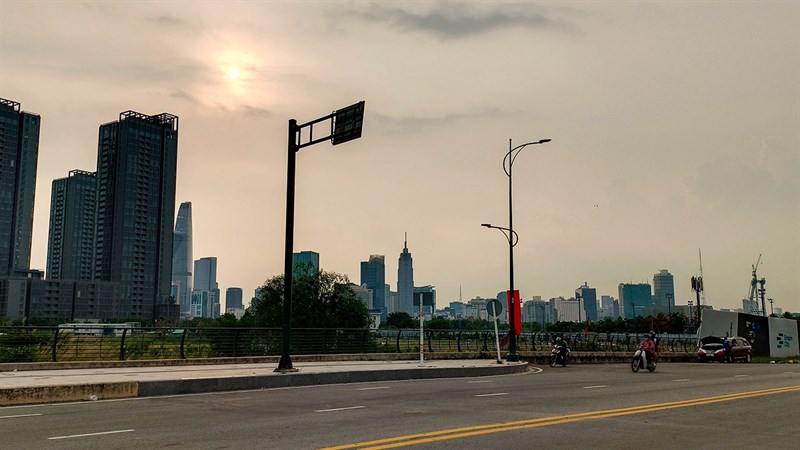 At a forward angle, the scene is less warm and brighter. These scenes were taken by me in District 1.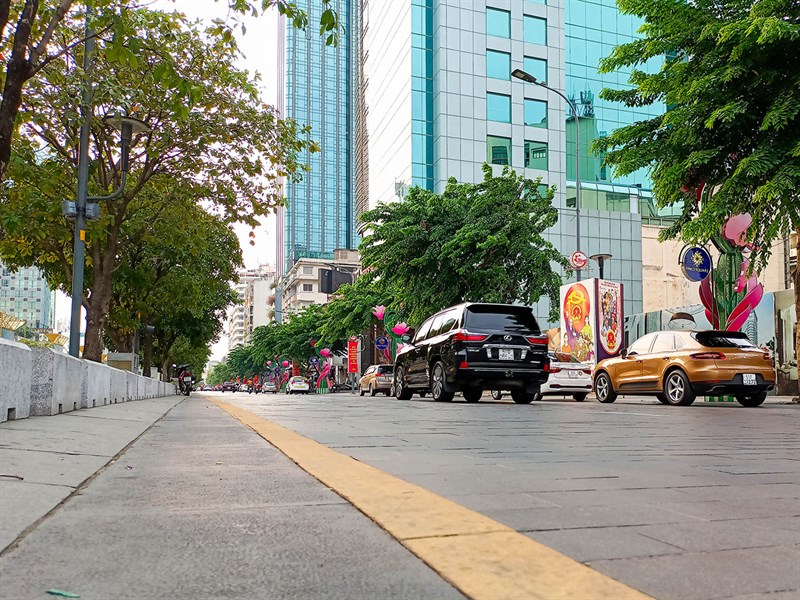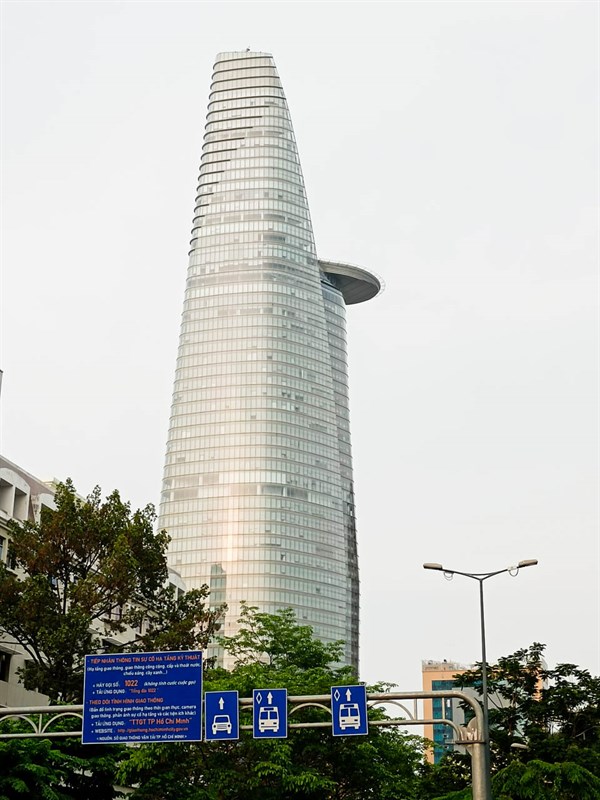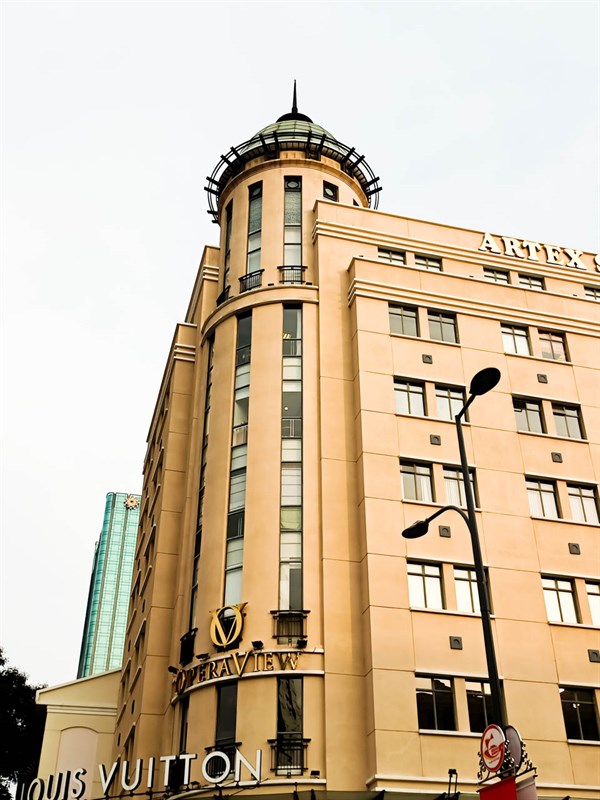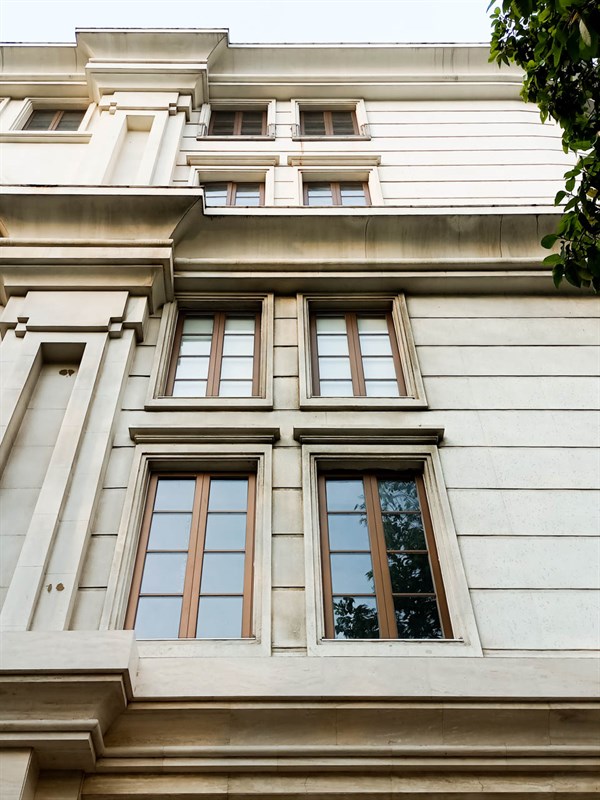 Familiar Saigon through Vivo V21 5G lens
Up to now, I have been living, studying and working in Saigon for 20 years. Therefore, I have the opportunity to watch the city grow day by day, even at the time not yet built, under construction until the stage of completing majestic buildings. This place gives me many emotions, creates many cycles of life, brings excitement and repentance. It is also this place that brings a feeling of sadness that cannot be described and expressed in words.
Through the lens of Vivo V21 5G, Saigon is reproduced honestly and deeply. Speaking of image quality, we evaluate that the phone delivers bright colors in both bright and low-light conditions. In nighttime conditions, the Vivo V21 5G proves itself to be a formidable competitor when it comes to shimmering beautiful pictures and in enough detail.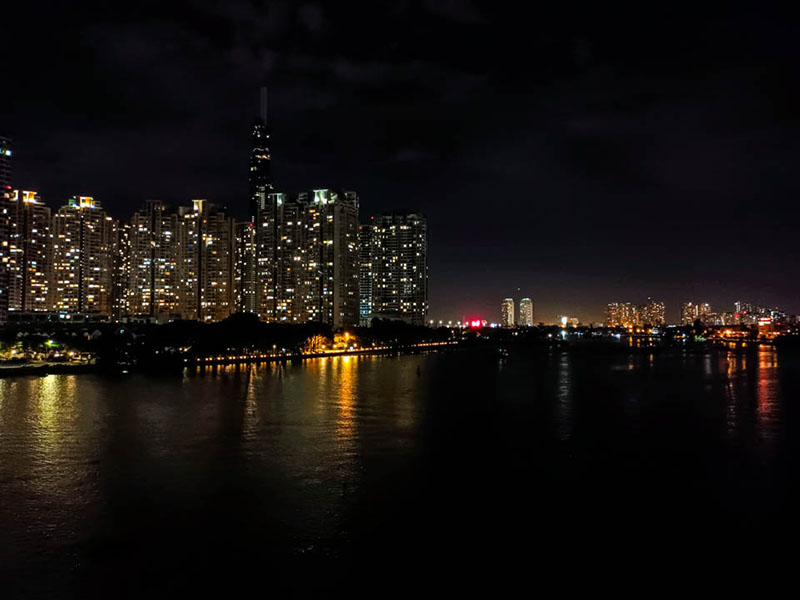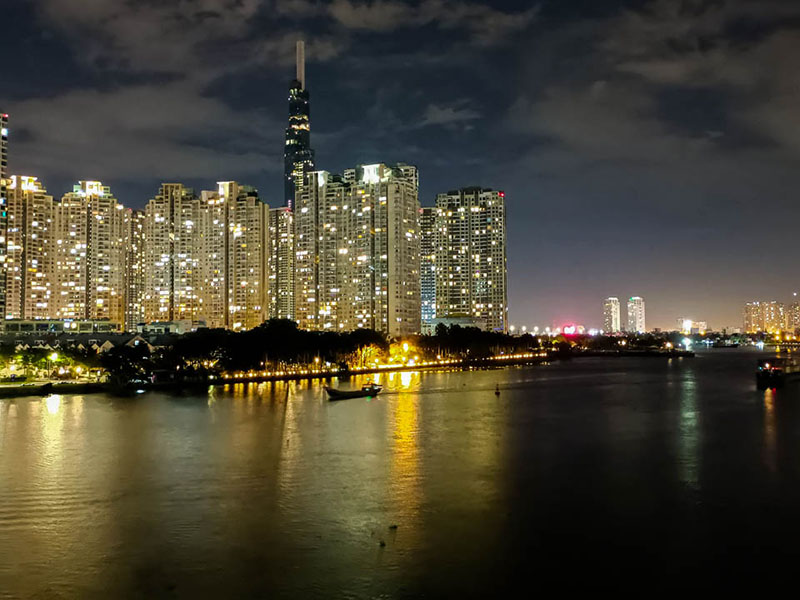 Those are my experiences about Vivo V21 5G and my feelings with Saigon. Not sure what you guys are looking to explore and what is the phone you're interested in? Please leave a comment below and let me know.
See more:
A day with Vivo X60 Pro: I am pleased that Vivo understands and cares about users in every little detail
Vivo Y72 5G battery rating: The battery lasts for nearly 12 hours, fast charging 18W, just waiting for 1 hour and a half is full.
I live V21 5G
Goods coming soon
9.990.000₫
Free Speaker FOOMEE HH17 (Value 1 million) + Instant discount 500,000 VND + TG 0%
See details
Edited by Vuong Gia Bao
Not satisfied with the article
11 views
Related posts
🎧 24h what technology is HOT 10/5: VinSmart stopped producing phones and TVs, HMD Global revised the Android 11 update schedule


7 hours ago

Vivo Y76s is about to launch, supports 18W fast charging, can be positioned in the low-end or mid-range segment


2 days before

The reasons you should buy Vivo V21 now: 5G phone, ultra-thin design, impressive colors, significantly upgraded camera, …


2 days before

The good news about the village: Officially pre-order the Vivo V21 5G, come with attractive offers and valuable gifts, instantly deposit


4 days ago

Vivo V21 5G launched in Vietnam: There is a 44MP OIS selfie camera that takes super beautiful photos, slim and light design, good price


8




4 days ago

On hand Vivo V21 5G: Attractive appearance, pretty configuration and most worth mentioning is the front and rear camera with anti-shake OIS


3




4 days ago
.